Just one in four European cities fully prepared for climate change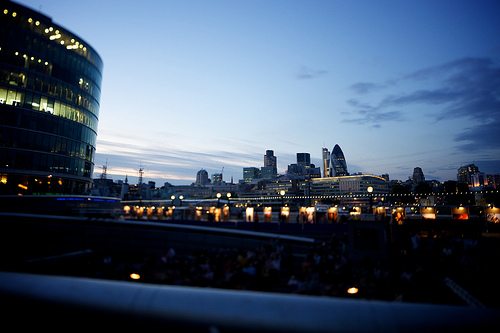 Seven out of 10 European cities have no formal plans to adapt to climate change, and one in three have no plans to reduce greenhouse gas emissions, writes David Thorpe.
This article originally appeared on Sustainable Cities Collective.
The shocking news comes from research by Diana Reckien of Columbia University in the US and 11 European colleagues, published in the journal Climatic Change. It involved questionnaires followed up by interviews and an investigation to find out exactly what cities are doing to protect themselves or curb emissions. It does not just rely on published policies.
The team analysed 200 large (over 250,000 population) and medium-sized (about 50,000) urban areas in 11 European countries and ranked the countries accordingly.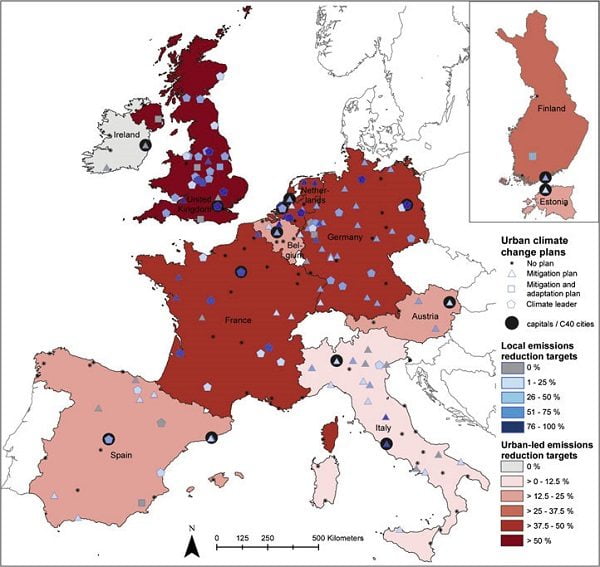 The headline results are:
– Overall, 130 cities (65%) have at least a mitigation plan, but less than a third (28%) also an adaptation plan
– More than one in every three cities (35%) has no plan whatsoever in place
– Only one in every four cities (25%) had both, and also set quantitative targets to reduce greenhouse gas emissions
– Most (88%) mitigation plans quantify targets for carbon dioxide or greenhouse gas emission reduction
– 93% of UK cities studied have a mitigation plan
– Only 43% of French and 42% of Belgian cities do
– The highest proportion of cities with an adaptation plan are in the UK (80% of 30 cities), Finland (50% of four cities) and Germany (but just 33% of 40 cities)
– Dutch cities are the most ambitious aiming to be carbon, climate or energy neutral (100% reduction target) by 2050 or earlier
Many British cities have signed up to the Nottingham Declaration on Climate Change, begun over 10 years ago, and its successor, the Climate Local Commitment. This has the support of the Department for Communities and Local Government (DCLG), the Department for Environment, Food and Rural Affairs (Defra), the Department for Energy and Climate Change (DECC) and the Environment Agency. This activity itself arises from Local Agenda 21 initiatives which followed from the 1992 Rio Earth Summit, so it goes back over 20 years.
In France, legislation requires all major cities to have a climate change mitigation and adaptation plans in place over a year ago, but out of 35 cities, 14 have still failed to do so.
The researchers state that if the European Union were to be represented by these cities, then it would certainly achieve its declared target of a 20% reduction in emissions, but this would be way short of the 80% reduction needed to keep global average warming below the maximum level of 2C.
"Not all cities with high ambitions lie in countries with a national target as seen in the Netherlands. Likewise, an ambitious national target is no guarantee of an ambitious urban target. Every country analysed that has a nationally agreed target has cities without a [greenhouse gas] emission reduction target", the researchers say.
Reckien's team was funded by the European Science Foundation COST Action TU0902. They scrutinised adaptation plans which incorporate urban planning and development actions that lead to the abatement or reduction of vulnerability to climate change, and mitigation plans that include actions such as improved energy efficiency and renewable energy generation to reduce greenhouse gas emissions.
The report says, "The highest proportions of cities with an adaptation plan are in the UK (80% of 30 cities), Finland (50% of four) and Germany (33% of 40 cities). In 22% of all cities studied, the mitigation and adaptation actions are integrated into a joint strategy (predominantly in the UK, Finland, and France), which increases the likelihood of integration and consideration of possible trade-offs and feedbacks between adaptation and mitigation policies."
The European Union is an important contributor to global warming, releasing approximately 11% of global carbon emissions, and has established some of the most ambitious supra-national targets and policies. It has provided leadership which many of its cities have followed, some more than rising to the challenge set by legislation and seeing it as a terrific opportunity for improving the quality of life for their citizens.
However, the study reveals that many other cities have yet to take action and realise the benefits for themselves.
"To better understand the global climate change response and emissions reduction actions, we recommend the establishment of an international database of mitigation and adaptation options that builds upon this European study", writes Reckien.
She makes the remark partly because the researchers find a wide variation in climate change response across this representative sample of urban areas in Europe — a variation that is particularly noticeable across city size and north-south direction. The magnitude of urban greenhouse gas reduction targets varies considerably, ranging from 7% to 100%.
Cities account for between 31% and 80% of greenhouse gas emissions globally and contain more than half of the world's population.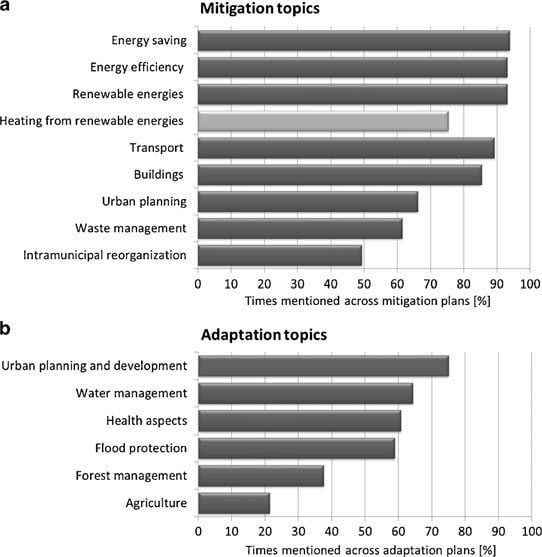 Mitigation and adaptation topics in climate change plans. The figure shows the most frequently named topics in all of the mitigation (a) and adaptation (b) plans. Lighter grey represents a subcategory.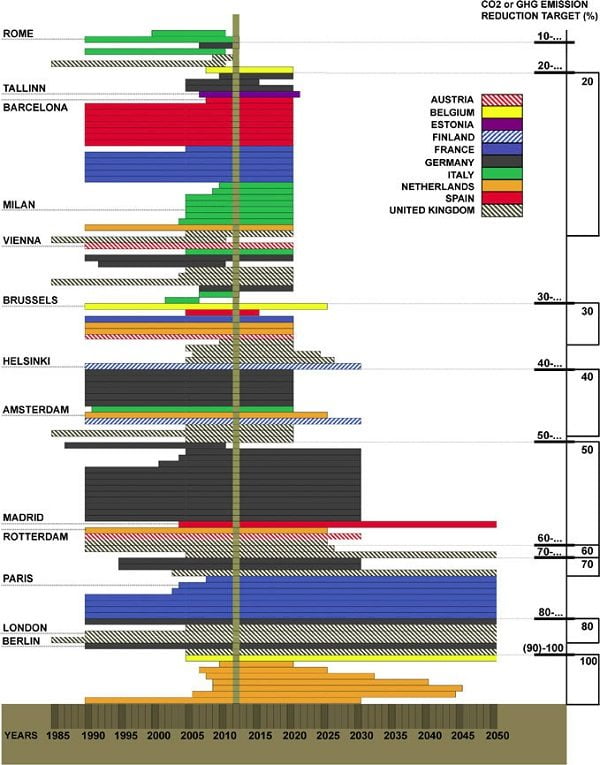 A carbon tree for the 111 urban areas with mitigation targets. Each city is denoted by a horizontal bar, or branch. Urban areas from the same country have the same colour. The vertical position of the branch refers to the magnitude of the emission reduction target in per cent, indicated by the scale on the right. The black boxes on the scale denote all those cities that fall into the exact increment of 10% that the box surrounds, i.e. there are seven cities that have a reduction target of exactly 30%, all encompassed by the upper and lower limit of the box that surrounds the number 30.
David Thorpe is community manager of Sustainable Cities Collective. He's also a novelist, script and comics writer, environmental writer, journalist, and editor. He was for 13 years news editor of Energy & Environmental Management magazine, and is director of Cyberium, a media company.
Further reading:
Existing city infrastructure can be 'reprogrammed'
Our future cities will have to be smarter and more resilient
Report: green spaces 'central' to successful cities
£250,000 prize for city blueprint that mixes nature with architectural splendour
Mayors pledge to fight climate change as cities 'are on the frontlines'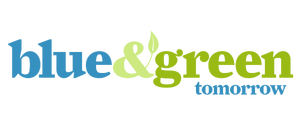 How Going Green Can Save A Company Money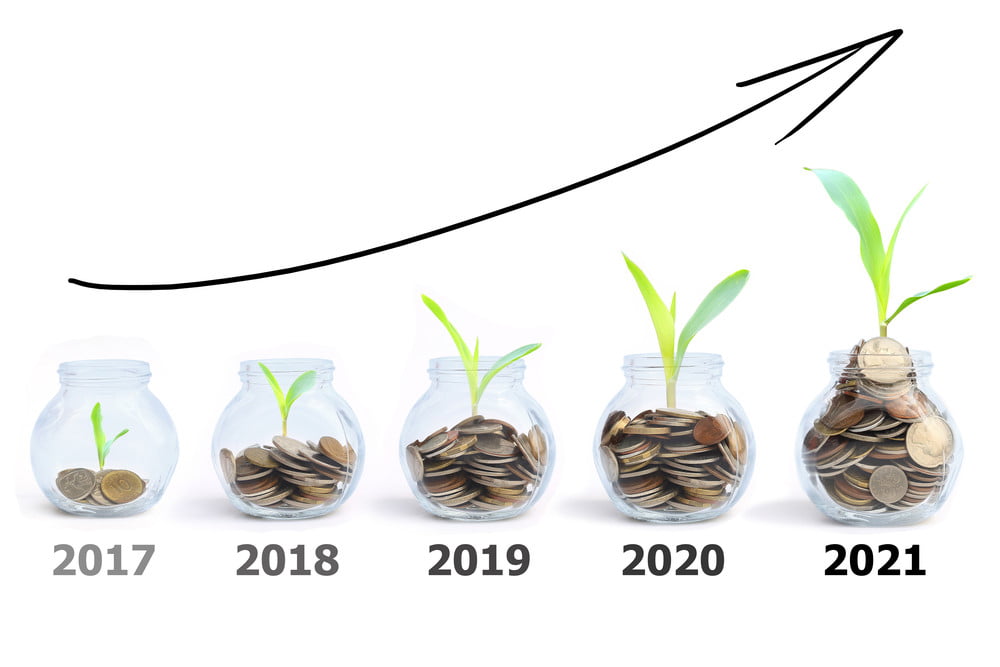 What is going green?
Going green means to live life in a way that is environmentally friendly for an entire population. It is the conservation of energy, water, and air. Going green means using products and resources that will not contaminate or pollute the air. It means being educated and well informed about the surroundings, and how to best protect them. It means recycling products that may not be biodegradable. Companies, as well as people, that adhere to going green can help to ensure a safer life for humanity.
The first step in going green
There are actually no step by step instructions for going green. The only requirement needed is making the decision to become environmentally conscious. It takes a caring attitude, and a willingness to make the change. It has been found that companies have improved their profit margins by going green. They have saved money on many of the frivolous things they they thought were a necessity. Besides saving money, companies are operating more efficiently than before going green. Companies have become aware of their ecological responsibility by pursuing the knowledge needed to make decisions that would change lifestyles and help sustain the earth's natural resources for present and future generations.
Making needed changes within the company
After making the decision to go green, there are several things that can be changed in the workplace. A good place to start would be conserving energy used by electrical appliances. First, turning off the computer will save over the long run. Just letting it sleep still uses energy overnight. Turn off all other appliances like coffee maker, or anything that plugs in. Pull the socket from the outlet to stop unnecessary energy loss. Appliances continue to use electricity although they are switched off, and not unplugged. Get in the habit of turning off the lights whenever you leave a room. Change to fluorescent light bulbs, and lighting throughout the building. Have any leaks sealed on the premises to avoid the escape of heat or air.
Reducing the common paper waste
Modern technologies and state of the art equipment, and tools have almost eliminated the use of paper in the office. Instead of sending out newsletters, brochures, written memos and reminders, you can now do all of these and more by technology while saving on the use of paper. Send out digital documents and emails to communicate with staff and other employees. By using this virtual bookkeeping technique, you will save a bundle on paper. When it is necessary to use paper for printing purposes or other services, choose the already recycled paper. It is smartly labeled and easy to find in any office supply store. It is called the Post Consumer Waste paper, or PCW paper. This will show that your company is dedicated to the preservation of natural resources. By using PCW paper, everyone helps to save the trees which provides and emits many important nutrients into the atmosphere.
Make money by spreading the word
Companies realize that consumers like to buy, or invest in whatever the latest trend may be. They also cater to companies that are doing great things for the quality of life of all people. People want to know that the companies that they cater to are doing their part for the environment and ecology. By going green, you can tell consumers of your experiences with helping them and communities be eco-friendly. This is a sound public relations technique to bring revenue to your brand. Boost the impact that your company makes on the environment. Go green, save and make money while essentially preserving what is normally taken for granted. The benefits of having a green company are enormous for consumers as well as the companies that engage in the process.
Report: Green, Ethical and Socially Responsible Finance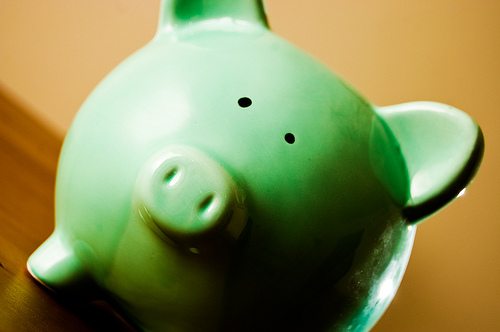 "The level of influence that ethical considerations have over consumer selection of financial services products and services is minimal, however, this is beginning to change. Younger consumers are more willing to pay extra for products provided by socially responsible companies." Jessica Morley, Mintel's Financial Services Analyst.
Consumer awareness of the impact consumerism has on society and the planet is increasing. In addition, the link between doing good and feeling good has never been clearer. Just 19% of people claim to not participate in any socially responsible activities.
As a result, the level of attention that people pay to the green and ethical claims made by products and providers is also increasing, meaning that such considerations play a greater role in the purchasing decision making process.
However, this is less true in the context of financial services, where people are much more concerned about the performance of a product rather than green and ethical factors. This is not to say, however, that they are not interested in the behaviour of financial service providers or in gaining more information about how firms behave responsibly.
This report focuses on why these consumer attitudes towards financial services providers exist and how they are changing. This includes examination of the wider economy and the current structure of the financial services sector.
Mintel's exclusive consumer research looks at consumer participation in socially responsible activities, trust in the behaviour of financial services companies and attitudes towards green, ethical and socially responsible financial services products and providers. The report also considers consumer attitudes towards the social responsibilities of financial services firms and the green, ethical and socially responsible nature of new entrants.
There are some elements missing from this report, such as conducting socially responsible finance with OTC trading. We will cover these other topics in more detail in the future. You can research about Ameritrade if you want to know more ..
By this report today: call: 0203 416 4502 | email: iainooson[at]mintel.com
Report contents:
OVERVIEW
What you need to know
Report definition
EXECUTIVE SUMMARY
The market
Ethical financial services providers: A question of culture
Investment power
Consumers need convincing
The transformative potential of innovation
Consumers can demand change
The consumer
For financial products, performance is more important than principle
Competition from technology companies
Financial services firms perceived to be some of the least socially responsible
Repaying the social debt
Consumer trust is built on evidence
What we think
ISSUES AND INSIGHTS
Creating a more inclusive economy
The facts
The implications
Payments innovation helps fundraising go digital
The facts
The implications
The social debt of the financial crisis
The facts
The implications
THE MARKET – WHAT YOU NEED TO KNOW
Ethical financial services providers: A question of culture
Investment power
Consumers need convincing
The transformative potential of innovation
Consumers can demand change
PUTTING FINANCIAL SERVICES IN AN ETHICAL CONTEXT
An ethical economy
An ethical financial sector
Ethical financial services providers
GREEN, ETHICAL AND SOCIALLY RESPONSIBLE ISSUES IN FINANCIAL SERVICES
The role of investing
Divestment
The change potential of pensions
The role of trust
Greater transparency informs decisions
Learning from past mistakes
The role of innovation
Payments innovation: Improving financial inclusion
Competition from new entrants
The power of new money
The role of the consumer
Consumers empowered to make a change
Aligning products with self
THE CONSUMER – WHAT YOU NEED TO KNOW
For financial products, performance is more important than ethics
Financial services firms perceived to be some of the least socially responsible
Competition from technology companies
Repaying the social debt
Consumer trust is built on evidence
Overall trust levels are high
THE ETHICAL CONSUMER – SOCIALLY RESPONSIBLE ACTIVITIES
Payments innovation can boost charitable donations
Consumer engagement in socially responsible activities is high
Healthier finances make it easier to go green
SOCIALLY RESPONSIBLE COMPANIES
37% unable to identify socially responsible companies
Building societies seen to be more responsible than banks….
….whilst short-term loan companies are at the bottom of the pile
CONSUMER TRUST IN THE BEHAVIOUR OF FINANCIAL SERVICES COMPANIES
Overall trust levels are high
Tax avoidance remains a major concern
The divestment movement
Nationwide significantly more trusted
Trust levels remain high
CONSUMER ATTITUDES TOWARDS GREEN AND ETHICAL FINANCIAL PRODUCTS
For financial products, performance is more important than principle
Socially conscious consumers are more concerned
CONSUMER ATTITUDES TOWARDS TRANSPARENCY
Strategy reports provide little insight for consumers
Lack of clarity regarding corporate culture causes concern
Consumers want more information
THE ROLE OF FINANCIAL SERVICES FIRMS IN SOCIETY
The social debt of the financial crisis
THE SOCIAL RESPONSIBILITIES OF FINANCIAL SERVICES FIRMS
For consumers, financial services firms play larger economic role
Promoting financial responsibility
CHALLENGER COMPANIES AND SOCIAL RESPONSIBILITY
Consumer trust is built on evidence
The alternative opportunity
The target customer