Rainforest Alliance Audits Help Improve Sustainability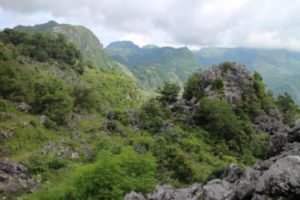 Carbon projects underway across the globe are seeking to tackle climate change and improve land-use techniques, management and execution. Programs including the WithOneSeed Program are set up to help communities reduce greenhouse gas emissions, improve soil quality and nurture local waterways. One area that is benefiting from carbon projects is Baguia in Timor Leste.
Having gained official nationhood less than 15 years ago, Timor-Leste is among the world's newest countries. Also new to the country is the first ever community-based forest carbon sequestration project, supported by Australia's Xpand Foundation's WithOneSeed Program.
The vast majority of farmers in Baguia, Timor Leste are living at a subsistence level, having to plant crops in degraded soils on lands that were once surrounded by forests. Yet now, farms in Baguia are being reforested through the WithOneSeed Program that has achieved Gold Standard certification for carbon sequestration. The Program has a lifespan of 30 years, and this ground-breaking endeavour presents a viable opportunity to induce long-lasting impacts to the participating indigenous communities.
Located in the Pacific Ocean and north of Western Australia, Timor Leste gained independence from Indonesia in 2002, but this was preceded by years of extensive violence and destruction to much of the nation's infrastructure. Additionally, data showing declining numbers representing the nation's forests have been well-documented by researchers and the media, and the traditional practice of slash and burn agriculture has shaped the present-day landscape of Timor Leste.
Wildfires and rampant industrial logging have also contributed to the land's degradation. In Baguia today, the land mainly consists of remnant patches of forests juxtaposed next to agricultural lands and grasslands. Low fruition rates of agriculture means that the majority of the local population supplements their incomes through exploiting what is left of the forest's resources. Many of the current practices are unsustainable and are leading to severe degradation, due to over-farming, grazing and burning.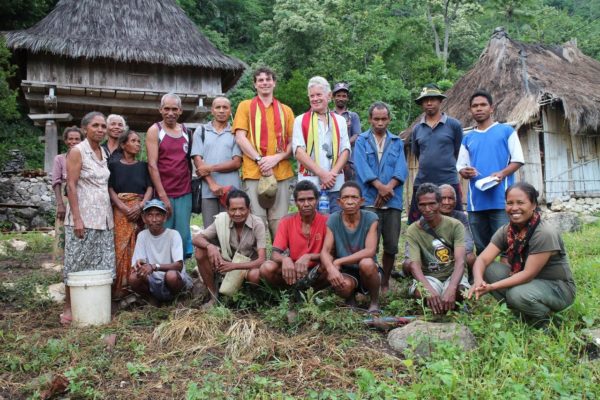 The Rainforest Alliance's team of carbon auditors within RA-Cert recently travelled to Baguia to conduct the Gold Standard Initial Certification audit of the WithOneSeed's tree planting (reforestation) project. The audit involved a comprehensive review of the project's design, conformance to rigorous standards, and projected carbon sequestration levels.
After achieving certification to the Gold Standard, projects must continue along the path towards Performance Certification (verification), which will determine whether a particular project's activities are generating the levels of carbon sequestration that were originally aimed for in its beginning stages years before.  After attaining Gold Standard certification, verification audits are required at least every five years to confirm the actual amount of emission reductions achieved by projects.
Rainforest Alliance's Initial Certification audit confirmed the projected levels of carbon sequestration expected to be achieved by the project. Due to the amount of time it takes individual trees to sequester measureable amounts of carbon, Performance Certification (verification) typically does not occur until several years after trees are planted.
The initial stages leading to WithOneSeed's Gold Standard certification began in 2009, when the program first started to engage with local stakeholders to measure levels of support from within the Baguia community; during following year, local landowners and farmers initiated the first plantings of non-invasive mahogany seedlings. The total eligible planting area of the project is 4,996 hectares, representing existing agricultural and grasslands in Baguia. Through 2015, the project planted a total of 29 hectares, and this amount is expected to increase to 142 ha by 2040.
WithOneSeed's Gold Standard audit entailed an initial, desk-based review and preparations that familiarised RA-Cert's auditors with the Timor Leste project and enabled them to devise an audit and sampling plan for the field audit. After arriving in the field, carbon auditors met with project managers, and the local field team, Ho Musan Ida (WithOneSeed in Timorese), to discuss the evaluation and actions necessary to the audit, and then facilitated the audit itself, which included an inspection of the planting sites, the project's seedling nurseries, and interviews with participating farmers and community members.
The field audit was followed by development of the audit report and associated quality reviews. Gold Standard carbon projects must also adhere to sustainability requirements and prepare a 'Do No Harm' assessment and conduct local stakeholder consultations. In the case of WithOneSeed, the local stakeholders are the participating farmers, community members of Baguia and government officials at the sub-district, district and national levels.
The Project Area is located in an area that has a projected increased drought period, high groundwater vulnerability, and a population that has an unsustainable dependence on unprotected water sources. The reforestation activities introduced by WithOneSeed's project should help to reduce runoff and overflows and retain subsurface water. This improves underground water resources as opposed to negatively affecting it, conserving the water supplies within the hydrological systems.
As a whole, carbon projects seek to combat climate change and improve land-use techniques, management, and execution. Some of the key aims for the endeavour include reducing greenhouse gas emissions, refurbishing soil quality, restoring local waterways back to health, and protection against erosion. This project will likely also lead to employment for local staff, and the project managers also hope it will deliver a range of social benefits, in particular direct payment for individual landholders in return for planting and maintaining trees. Generally, reforestation projects are also beneficial opportunities for smallholder farmers to gain access to carbon markets.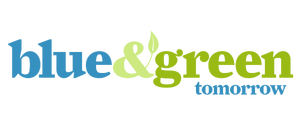 Extra-Mile Water Conservation Efforts Amidst Shortage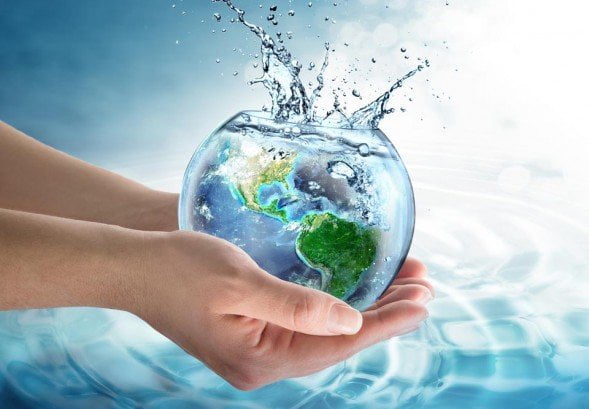 While some states are literally flooding due to heavy rains and run-off, others are struggling to get the moisture they need. States like Arizona and California have faced water emergencies for the last few years; water conserving efforts from citizens help keep them out of trouble.
If your area is experiencing a water shortage, there are a few things you can do to go the extra mile.
Repair and Maintain Appliances
Leaks around the house – think showerheads, toilets, dishwashers, and more – lead to wasted water. Beyond that, the constant flow of water will cause water damage to your floors and walls. Have repairs done as soon as you spot any problems.
Sometimes, a leak won't be evident until it gets bad. For that reason, make appointments to have your appliances inspected and maintained at least once per year. This will extend the life of each machine as well as nip water loss in the bud.
When your appliances are beyond repair, look into Energy Star rated replacements. They're designed to use the least amount of water and energy possible, without compromising on effectiveness.
Only Run Dishwasher and Washer When Full
It might be easier to do a load of laundry a day rather than doing it once per week, but you'll waste a lot more water this way. Save up your piles of clothes until you have enough to fully load the washing machine. You could also invest in a washing machine that senses the volume of water needed according to the volume of clothes.
The same thing goes with the dishwasher. Don't push start until you've filled it to capacity. If you have to wash dishes, don't run the water while you're washing. Fill the sink or a small bowl a quarter of the way full and use this to wash your dishes.
Recycle Water in Your Yard
Growing a garden in your backyard is a great way to cut down on energy and water waste from food growers and manufacturers, but it will require a lot more water on your part. Gardens must be watered, and this often leads to waste.
You can reduce this waste by participating in water recycling. Using things like a rain barrel, pebble filtering system, and other tools, you can save thousands of gallons a year and still keep your landscaping and garden beautiful and healthy.
Landscape with Drought-Resistant Plants
Recycling water in your yard is a great way to reduce your usage, but you can do even more by reducing the amount of water required to keep your yard looking great. The best drought-resistant plants are those that are native to the area. In California, for example, succulents grow very well, and varieties of cactus do well in states like Arizona or Texas.
Install Water-Saving Features
The average American household uses between 80 and 100 gallons of water every single day. You obviously can't cut out things like showering or using the toilet, but you can install a few water-saving tools to make your water use more efficient.
There are low-flow showerheads, toilets, and faucet aerators. You could also use automatic shut-off nozzles, shower timers, and grey water diverters. Any of these water saving devices can easily cut your water usage in half.
Research Laws and Ordinances for Your City
Dry states like California, Arizona, New Mexico, and Nevada must create certain laws to keep the water from running out. These laws are put into practice for the benefit of everyone, but they only work if you abide by the laws.
If you live in a state where drought is common, research your state and city's laws. They might designate one day per week that you're allowed to water your lawn or how full you can fill a pool. Many people are not well versed in the laws set by their states, and it would mean a lot to your community if you did your part.
Cyprus is the Forerunner for Ecotourism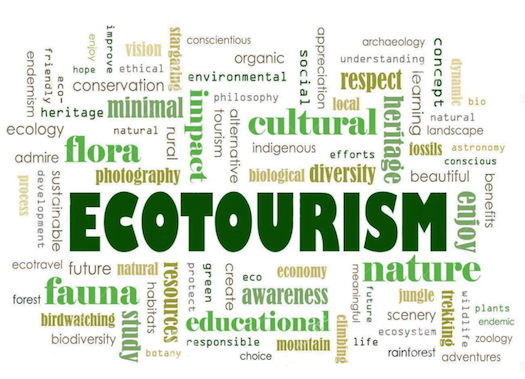 When I was looking for a second citizenship, I happened to see One Visa's offer on Cyprus Citizenship by investment program. I had heard about Cyprus being a beautiful country, but I did not know much else, so I decided to start my own research about this gem of a place.
After I did some research, I discovered that Cyprus is a popular destination for tourists. Unfortunately, heavy tourism and the associated development affected villages here and there, with some communities being slowly abandoned. To avoid this from happening any further, Cyprus went into ecotourism, and today, it is the forerunner in this arena. Let's look in further detail at ecotourism in Cyprus here.
How was it started?
It all started in 2006 with the launch of the "Cyprus Sustainable Tourism Initiative." This program has the sole scope of promoting ecotourism developments in the tourism industry. It concentrates on those areas which require conservation and environmental safety. At the same time, it helps develop social, as well as economic statuses in the rural parts of Cyprus. Through this program, the government was able to acknowledge that ecotourism will play an essential role in the future of Cyprus, with the concept gaining momentum among tourists from all over the globe.
How to go about it?
So, now you are interested in going for an ecotourism vacation in Cyprus. How will you go about it? I would immediately say that everyone should visit the quaint Cypriot villages spread throughout the island. These communities have a smaller population, and not many tourists visit. They make for a great relaxing spot. Enjoy seeing the bustle of village life go by where simple pleasures abound. Most hamlets are linked by specific minibus tours which ferry tourists to these havens. These trips will have a regular schedule, aimed at promoting ecotourism further. Such tours will be regulated to ensure that while the villages can benefit and develop, they do not get overpopulated or overcrowded with tourists. Therefore, you can be sure to enjoy the beautiful sceneries that nature has to offer here.
If you are wondering if there are any activities to do here, my answer would be: "Yes, plenty." You can go for some guided walks across various regions here. Here you will be able to explore the diversified natural beauty and wildlife of the area. Several agritourism activities and services are planned to open shortly. Once launched, you will be able to engage in picking olives, milking goats, and several other such events here.
What can be learned?
Although we are aware that natural resources need to be preserved, we do not always remember it in real life. When we go on tours such as these, we can realize the significance of protecting nature. Also, when more and more people visit these places, the concept of ecotourism will become popular among more people. Awareness about ecotourism is set to grow and spread throughout the world. Subsequently, sustainable tourism will gain popularity around the globe with Cyprus being the forerunner for ecotourism .