Could Building in Sustainability from the Start Help Attract Investors?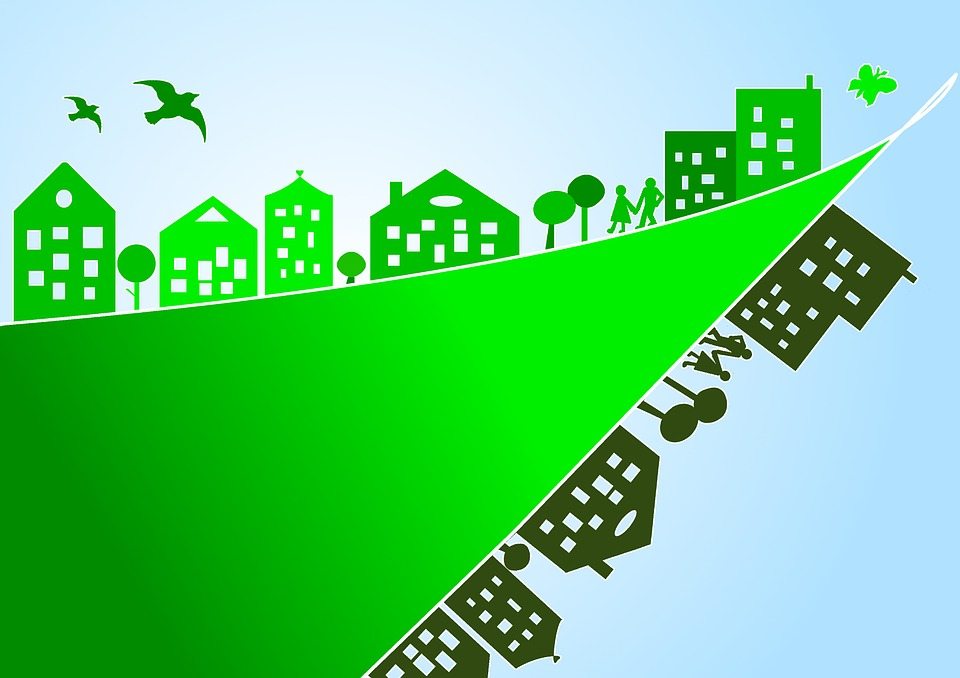 Sustainability has become a buzz-word in business over the last few years, but start-ups who are truly building it into their business models from the word go are finding it can help attract savvy investors. Blue and Green Tomorrow gets the low-down on one innovative business that is doing just that.
Companies are becoming increasingly aware of the wider impact of how they operate and, alongside making financial returns, they are also looking to take an approach to business that makes a positive impact socially and environmentally. The emergence of organisations such as BCorporation, whose UK arm launched in Sept 2015, show that forward-thinking businesses are choosing this Triple Bottom Line approach to business, whereby financial, social and environmental sustainability are all given equal importance.
Interestingly, as well as established businesses developing this side of what they do, some start-ups are building this in from the very beginning and are reaping rewards in terms of attracting investors.
The Wave is a Bristol-based project looking to build an inland surfing lake, powered by the latest wave-making technology. The lake is at the heart of the project, but it's about a lot more than surfing alone. Founder, Nick Housfield, explains.
"Our vision is to create an amazing natural landscape, with spaces where people can surf, have fun, socialise, get back in touch with nature, learn and explore. We want to attract people of all ages, background and abilities to come along, reap the benefits of surfing and being in nature – and ultimately support them to develop and reach their full potential in a number of ways."
From the very beginning Nick, a successful osteopath and keen amateur surfer, knew he wanted to take a sustainable approach to doing business. He pulled together a great team of experts in their fields, including Chris Hines MBE, to help shape the business model. Chris' role at The Wave is to ensure sustainability on all levels really is part of the company's DNA and that it 'walks the talk' as far as social and environmental impact is concerned.
"Getting Chris in from the beginning of the project was key to how it has developed. He is a highly respected communicator and driver of positive change and he introduced us to the concept of the Triple Bottom Line of Sustainability, which has governed everything we have done."
Chris was founder and Director of environmental campaigning group, Surfers Against Sewage, for 10 years. With a strong focus on 'solution to problems', he helped deliver £5 billion spend on UK coastline and has a track record of challenging the status quo and bringing about changes to the way things have 'always been done'. He feels this equally applies to how modern companies do business.
Chris expands on this, ""There is a real opportunity for commercial companies to adopt a new model of doing business that reduces environmental impacts and maximises social and environmental benefits, at the same time as helping them to be more successful financially and attract investors. If a company is truly sustainable then it will be able to build a brand that is attractive to the public and investors, it will help them attract and retain good staff, and it will help encourage good external relationships – all of which helps make an investment in the company safer in the long term."
This rounded approach to business has helped The Wave to attract a strong following of supporters (the project has over 200,000 social media followers), was a key driver for its successful Crowdfunder campaign which smashed its £150,000 target to raise £224,000, and helped them to secure their cornerstone investors – Christopher and Jenna Gordon.
Christopher (38) and Jenna (35) Gordon became interested in The Wave after seeing its hugely successful Crowdfunder rewards-based campaign in Nov 2014. They invested 20k via this and subsequently approached the team to understand the opportunities for further investment. They subsequently invested substantial time and money in the project and now sit on the Board.
They were impressed by the robust business plan and clear indications that the project would make a good financial return, but what really struck them were the social and environmental impact aims of this pioneering project. They believe that not only is The Wave brand, vision and concept commercially viable and inevitably financially rewarding, it also offers the opportunity to facilitate positive change on a scalable and global level.
Christopher is an Angel Investor, a fully qualified paramedic and one of the judges for UnLtd's Big Venture Challenge 2016. He comments, "Having money to invest is a very powerful position to be in. That power can be used in a number of ways. We choose to invest in entrepreneurs that think 'out of the box', who challenge standardised ways of operating and thinking, who are mindful of the impact they have (or don't have) on their surroundings, who think long-term growth and impact rather than short-term gain. We want to invest in a future that inspires us and in businesses that inspire us."
For Jenna, who has a background in child protection and has worked for a number charities, the vision of creating a place that could help everyone reach their full potential was hugely appealing. She adds:
"The Wave's vision of providing opportunities for children and families to learn about and experience holistic healthy living, of enabling ground-breaking research to be carried out and of reducing the impact of disadvantage and segregation within communities, was compelling. To be able to help build an environment of respect,
innovation, learning, growth and inspiration – which is also financially viable and rewarding – was an opportunity we simply could not refuse."
The Wave team has a number of specific plans for positive social and environmental impact, from outreach to inner-city kids and apprenticeships for disengaged young people, to hands-on education in marine conservation, use of renewables, and the creation of the Making Waves Foundation to support local charities and community initiatives. However in many ways it's the core aim of creating a space for everyone, regardless of age, background or ability, to have fun and interact with each other that is it's strongest attraction to the public and investors alike.
The project has obtained full planning approval for its site in Bristol and is now raising construction capital in order to commence work. The Wave has also applied for B-Corporation's 'B-Corp Pending Status' for start-ups, which recognises its plans to be a truly sustainable business. For more information visit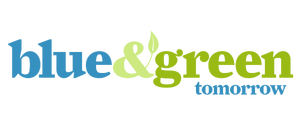 Want to Connect With Nature? Start by Disconnecting From Busyness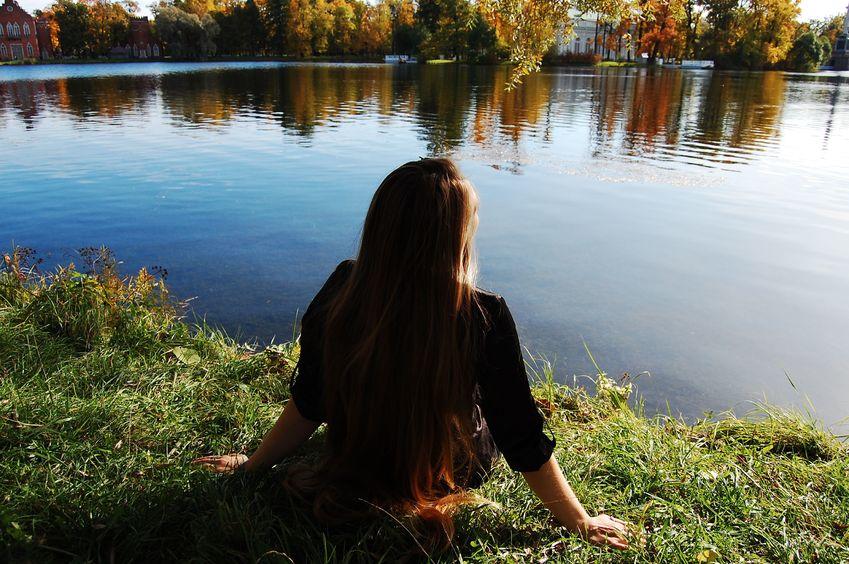 Have you ever found yourself staring at one of your (many) devices and feeling slightly disgusted with how much time you waste on technology? If so, you aren't alone. We all have moments like these and it's important that we use them as motivation to change – especially if we want to be more connected with nature.
How Busyness Impacts Your Connection With Nature
Whether you realize it or not, you live an ultra connected life. Between smart phones, tablets, computers, and wearable devices, you're never very far from some sort of technology that can connect you to the internet or put you in touch with other people. That's just the world we live in.
While it could be argued that this sort of omnipresent connectivity is a positive thing, it's also pretty clear that being permanently tethered to technology impacts our ability to strip away distractions and connect with nature.
When you're always within arm's reach of a device, you feel a sense of busyness.  Whether it's browsing your social media feed, uploading a picture, reading the news, or responding to an email, there's always something to do. As someone who wants to spend more time in nature, this is problematic.
4 Practical Ways to Disconnect
If you want to truly connect with nature and live a greener lifestyle, you have to be proactive about finding ways to disconnect. Here are a few practical suggestions:
1. Switch to a New Phone Plan
It's not always practical to totally unplug from the world. Family and work responsibilities mean you can't go off the grid and continue to fulfill your responsibilities. Having said that, there are some ways to scale back.
One suggestion is to switch to a prepaid phone plan. When you have a prepaid phone plan, you're far less likely to spend hours and hours of your time making phone calls, sending texts, and surfing the web. It forces you to be more conscious of what you're doing.
2. Get Rid of Social Media
Social media is one of the biggest time wasters for most people. Whether you realize it or not, it's also a huge stressor. You're constantly being exposed to the best snapshots of everyone else's lives, which makes you feel like you're missing out on something (even when you aren't).
If you want to feel a sense of relief and free yourself up to spend more time in nature, get rid of social media. Don't just delete the apps off your phone – actually disable your accounts. It's a bold, yet necessary step.
3. Create Quiet Hours
If you aren't able to get rid of social media and disable various online accounts, the next best thing you can do is establish quiet hours each day where you totally detach from technology. You should do this for a minimum of three hours per day for best results.
4. Build Community
Do you know why we're drawn to social media and our devices? Whether consciously or subconsciously, it's because we all want to be connected to other people. But do you know what's better than connecting with people online? Connecting with them in person.
As you build real life, person-to-person relationships, you'll feel less of a need to constantly have your eyes glued to a screen. Connect with other people who have an appreciation for nature and bond over your mutual interests.
Untether Your Life
If you find yourself constantly connected to a device, then this is probably a clear indicator that you aren't living your best life. You certainly aren't enjoying any sort of meaningful connection with nature. Now's as good a time as any to untether your life and explore what a world free from cords, screens, and batteries is really like.
6 Tips for an Eco-Friendly Move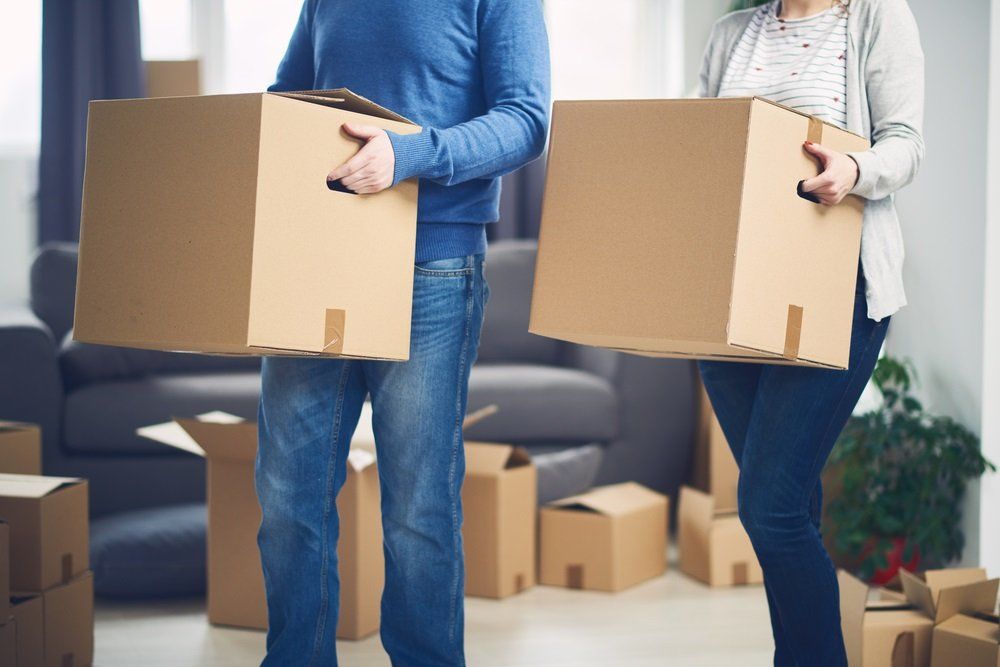 Moving can be a stressful and challenging time. No matter how many times you've done it in the past, the process of packing up, transporting, and unpacking isn't very fun. It's also not very eco-friendly. As you prepare for your next move, there are things you can do to ensure you leave less of a footprint behind.
6 Tips for a Greener Move
Because of the stress and pressure felt when moving, it's pretty common for people to rush through the process and focus on getting it done. In fact, a lot of people take an "at all costs" approach; they'll do whatever it takes to make the process as cheap and fast as possible. Don't be one of those people. It doesn't take much effort to turn a standard move into an eco-friendly move.
1. Maximize Each Trip
When moving across town, it's imperative that you make as few trips as possible. Each trip requires more gas, more emissions, and more waste, and more time.
If you're taking your personal vehicle, consider pulling a trailer behind it. You'd be surprised how much stuff you can fit into a small trailer. Not only will it make your move greener, but it'll also save you a lot of time.
2. Donate Things You Don't Want to Keep
The longer you live somewhere, the more junk you accumulate. This isn't always obvious until you start packing for a big move. Instead of bringing all of these things with you to your next home, get rid of the stuff you don't need! If the items are useful, donate them. If the items don't have much value, toss them.
3. Reuse Moving Boxes
Not only are moving boxes expensive, but they're also wasteful. If you need a bunch of cardboard boxes, consider looking around on Craigslist, asking friends, or checking the dumpsters behind stores. You can usually find a bunch of recycled boxes of all different shapes and sizes. Here are 12 places you can get them for free.
4. Get Creative With Packing
Who says you need moving boxes? You may find that it's possible to do most of your move without all that cardboard. Things like storage containers, trashcans, filing cabinets, buckets, and dressers can all store items. Blankets and sheets can be used in lieu of bubble wrap to prevent your items from getting damaged.
5. Use Green Cleaning Supplies
Once you arrive at your new place, resist the urge to pull out a bunch of harsh chemicals to clean the place. You can do yourself (and the planet) a favor by using green cleaning supplies instead. Ingredients like vinegar, baking soda, and ammonia are great to start with.
6. Forward Your Mail ASAP
Don't delay in forwarding your mail from your previous address to your new one. Not only is it wasteful for the Postal Service to route your mail to a place where you don't live, but the next owner is probably just going to toss your letters in the trash.
Moving Doesn't Have to be Wasteful
Most people only move once every few years. Some people will go a decade or more without a move. As a result, the process of moving often feels strange and new. The less experience you have with it, the less likely it is that you'll be as efficient as you should. But instead of just diving into the process blind, take some time to learn about what an eco-friendly move looks like. That way, you can leave behind the smallest footprint possible.