Limitless clean energy at home
Domestic energy use accounts for just under a third of all energy use in the UK, according to the Energy Savings Trust. Therefore, switching to a limitless clean alternative not only means you'll be reducing pollution, but you'll also be providing valuable investment for this emerging industry and possibly saving money at the same time.
There are many suppliers of green or eco energy tariffs, i.e. those that use cleaner energy sources such as renewables. For Ethical Consumer magazine's guide to the best green electricity suppliers, see here.
However, Blue & Green Tomorrow's preferred supplier is Good Energy, which supplies 100% renewable energy to customers across the UK.
Based in Chippenham, Wiltshire, its annual report for 2012 detailed how its revenue had grown by 31% in a year, to £28.2m, while its gross profit increased by 10% to £9.6m.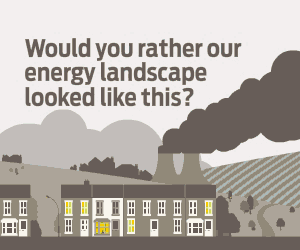 Meanwhile, its electricity customers grew to over 32,000 – a 13% annual growth – and its gas customers rocketed by 58%, to over 8,500.
To become a customer and switch to Good Energy, click here.