EU 2030 energy and climate targets: the reaction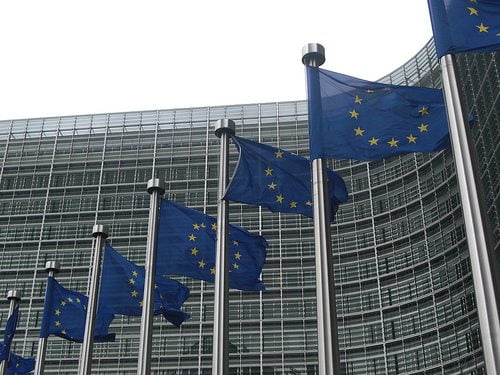 The European commission has unveiled its long-awaited energy and climate package for 2030. Member states have voted to cut carbon emissions by 40% by 2030 and set a minimum 27% renewable energy EU-wide target. Here's the pick of the reaction.
Click here to read more about the announcement.
Ed Davey, secretary of state for energy and climate change
Today's proposals are a step in the right direction towards an ambitious emissions reduction target for Europe. They provide the flexibility to tackle climate change in the most cost-effective way, so that British consumers aren't paying over the odds to go green. This package backs the green growth agenda I've been working for with other European colleagues.
A 40% greenhouse gas target for Europe is a good start which the UK fought hard for, and will lead to massive investment in low carbon energy, including many more renewables.
Yet Britain has been clear that Europe must be ready to adopt a 50% target if the rest of the world is prepared to sign an ambitious global climate deal in 2015.
It's good news that the commission has listened to the UK argument that countries must be allowed to decarbonise in the cheapest way possible. However, the UK remains concerned about any renewables target especially as the debate within parliament and the British green movement has moved on to  technology neutral  options like a decarbonisation target as the most cost effective and practical way of fighting climate change.
The reform package for Europe's carbon market is another important and welcome step in the right direction. We had proposed more comprehensive reforms but these proposals have the potential to revive the EU ETS and deliver more emissions reductions at least cost.
The recognition that shale gas has an important role to play in cutting carbon as we move away from coal is also welcome. The UK pushed hard for proposals on shale gas to be robust but proportionate and I am pleased that the commission has recognised that existing directives already cover the environmental issues shale gas raises. In the UK, we already have robust regulation in place and we must be careful to avoid delaying this emerging industry by years of debate over regulation that simply duplicates.
Nina Skorupska, chief executive of the Renewable Energy Association
We're about to find out what happens when theoretical economics meets the real world. Theory suggests a 'technology neutral' approach is economically efficient. But experience shows that binding renewables targets do two things: First, they give a major long-term boost to investor confidence, helping accelerate market growth and technology cost reduction. Second, politics frequently trumps economics in the real world, and when politicians go wobbly on renewables, the targets help keep investment flowing.
New binding targets for member states would accelerate the cost reduction potential that is unique to renewables. Renewable generators are smaller and more numerous than fossil and nuclear generators, so the combination of greater competition and mass production leads to major cost reductions – as well as more jobs, community participation and greater resilience. Many renewables will be cheaper than nuclear well before 2030, and will be cost-competitive with fossil fuels – and no longer require subsidy – sooner with binding targets than without.
Stephanie Pfeifer, chief executive of the Institutional Investors Group on Climate Change
Today's proposals are an important first step to restoring investor confidence in the EU's vision for a low-carbon energy future. A 40% emissions reduction target is the minimum necessary to keep Europe on course for a low-carbon economy as outlined in the EU's 2050 Roadmap. Achieving this target is well within member state capabilities and crucial for long-term policy certainty.
Plans for reform of the Emissions Trading Scheme (ETS) have been long-awaited and the establishment of a reserve mechanism which can support a strong carbon price is a welcome move. However, investors would like more clarity on how this reserve mechanism will bring about a meaningful carbon price over the long-term.
A well-functioning ETS which puts a high and stable price on carbon is critical to delivering investment in low-carbon and renewable technologies. The separate target for renewable energy must therefore be designed so it complements the broader mix of EU climate policies.
National governments will now discuss these proposals ahead of a meeting of leaders in March. Investors need policy fixed for the long-term to plan multi-decade energy investments. The longer policy is delayed the more severe Europe's energy investment challenge becomes.
Policymakers should act with urgency and waste no time in turning these proposals into legislative reality.
Martin Schoenberg, head of policy at Climate Change Capital
A 40% reduction target is the minimum necessary to signal continued political commitment and provide greater certainty for the energy industry and its investors. The European economy is on track for a 32% CO2 reduction by default.
European leaders need to endorse the 40% target to tackle the carbon bubble. Overvaluing high-carbon assets will come to an end when we realise the behaviour of these companies cannot continue and institutional investors will realise their assets are in the wrong place.
Katja Hall, chief policy director at the CBI
This package puts us on the right path to delivering a competitive, low-carbon future. It's important that member states have flexibility to decarbonise in the most cost-effective way.
An emissions reduction target of 40% is ambitious and credible, and reflects what we have been calling for. But targets are only as good as the policies that support them, and the EU Emissions Trading System must continue to be the cornerstone of the EU's climate policy.
We need a secure and competitive energy framework, which fully supports energy intensive industries to deliver economic growth and our low-carbon transition.
It is now imperative that we get political agreement on these proposals, which will provide some much needed certainty for investors.
Sven Harmeling, climate change advocacy co-ordinator at CARE International
Climate change is already hitting the world's poorest people hardest, even though they have done the least to produce the greenhouse gas emissions that drive climate change.
In recent months, CARE has responded to a number of extreme weather events including Typhoon Haiyan in the Philippines which killed thousands of people, many of them women and children. As global temperatures rise, the future for the world's poorest people looks increasingly bleak as development gains are eroded and poverty reduction efforts are reversed in many of the countries where CARE works.
Paul Polman, CEO of Unilever
A 40% target is a minimum level of ambition if we are to tackle climate change and deliver sustainable growth in the long term. We hope that other countries will follow Europe's lead in developing their own ambitious targets.
Energy UK spokesperson
The key objective should be for the EU to reduce carbon, with each country deciding how to meet the targets. Different countries have different views on how they want to generate electricity and so bringing about carbon reduction in a way that allows for national discretionary is essential.
This also has the ability to keep down the additional costs on both households and industry. The focus for policymakers in the EU and the individual nations, must be on affordability and energy security.
Roger Kemp, fellow of the Institution of Engineering and Technology
While we already have our own UK carbon reduction and renewables targets, for 2020 and 2050, the new EU targets are useful as they put a peg in the ground for what we want to achieve in the interim between the two UK target dates.  It should help us – and the other EU nations – to justify investing money in carbon reduction measures and technologies.
For the UK, the proposed EU 40% reduction in carbon emissions and 27% increase in renewables is a big challenge.
The lowest cost, but not always the easiest, carbon savings come from avoiding energy use and using energy more efficiently.  Perhaps this change will rebalance policy more in this direction.
John Sauven, executive director of Greenpeace UK
After months of bickering and infighting, the European commission has produced a set of proposals that will satisfy almost no one. They will do little to tackle climate change and in their current form give little certainty to Europe's once thriving but now fragile cleantech sector. They would also leave European consumers hopelessly exposed to rising fossil fuel prices, which is what drove up energy bills in the first place.
The commission has set out its broken stall – it's now up to Europe's elected leaders to fix it. They must agree to cut greenhouse gases by at least 55% by 2030 if they wish to play a meaningful role in a new global climate deal and help reduce the devastating impacts of extreme weather. They must also put in place a renewables policy that will give genuine confidence to those wishing to invest in Europe. Anything less will see Europe fall further and further behind the US and China in the global race for clean energy markets.
This toothless policy, which involves no legal obligation on member states, has the fingerprints of a UK government in hock to the big six energy giants written all over it. David Cameron now has a clear choice ahead of him. He can go to Brussels and fight for British interests – which means supporting a genuinely binding renewables target that works for our world-class clean energy sector – or he can sacrifice the stability of the climate and the future of British industries in an attempt to buy off his party's anti-green clique.
Building a UK's clean energy system will also be cheaper for consumers if we do it with our European partners. Grid interconnections, expanded markets and economies of scale will all help drive down the costs of renewable energy – whilst isolating our energy system from that of our nearest neighbours will pile more costs on UK taxpayers and billpayers.
Noel Morrin, senior vice-president, sustainability and green support, at Skanska
We are concerned that without binding energy efficiency targets the 2030 package will not provide the long term signal needed for continued investments. The emissions reduction target should be complemented by a clear signal on energy efficiency to ensure markets get to where we need to be in 2050.
Richard Dixon, director of Friends of the Earth Scotland
On climate change, Europe is aiming to achieve less by 2030 than Scotland plans for 2020. A 40% target is far short of what is needed to ensure the world avoids disastrous climate change. This is a victory for big polluters but a major disappointment for any-one looking for Europe to play a leadership role in UN talks about future global targets.
The European commission's own research shows that rapidly decarbonising Europe would not only be good for the environment, it would also create new jobs, boost the economy and save millions by reducing ill health.
On energy the EU has set a weak renewable energy target that is not even binding on countries. Scotland is on track to meet all our needs from renewable energy by 2020 and to export power made from our huge natural resources of wind, wave and tidal energy. Weak targets in Europe will mean slow development of the green energy market, but Scotland can and must continue to be a pioneer of renewable energy technologies.
Leonie Greene, head of external affairs at the Solar Trade Association
It is something that Europe has agreed a 40% emissions reduction target, albeit not high enough, but renewable energy stands at the heart of achieving this. From a climate perspective Europe needs to expedite, not slow, renewables deployment. From an economic perspective weakening ambition is nonsensical given the massive investments in renewables our international competitors are making. The 27% renewables target is no more than the Commission expects under business as usual, so the council and parliament must improve this significantly if it's to have any meaningful effect.
It's shocking that the UK government, one of the poorest performers on renewables in Europe, sought to squash such a valuable target. Let's be clear, a target is not the same as public support. Solar is likely to need no public support in the next decade, but a target will provide the whole renewables industry with the confidence to invest for strong expansion going forwards. Now under this pan-EU target approach, we are likely to see a scenario where countries like Germany that take a long term perspective continue to strongly back their renewables industry into the next decade, while we fall even further behind.
Rainer Hinrichs-Rahlwes, president of the European Renewable Energy Council
After a heated internal debate on whether to propose a very unambitious or just an unambitious climate and energy framework for 2030, the commission has chosen the latter. What's more, the commission is undermining its own findings from the impact assessment and has opted for less growth, fewer jobs and more spending on fossil fuel import.
Just five years ago, the commission sent the signal to investors that renewable energy was to be the future for Europe. Now, the commission is acting in reverse-mode, setting a cap for renewables, not a target for 2030. If you wanted to shift investments further away from Europe, you would go about it no other way. The commission is weakening the EU's international competitiveness and industrial leadership.
All eyes are now on the council to shape a dedicated European climate and energy policy for 2030.
Adrian Reed, managing director, energy, waste and renewables, at Altium
The EU has now provided a clear long-term framework for regulatory and political stability with its announcement today. With binding commitments announced of 40% carbon reductions by 2030, this means that current decisions on investment that are currently being deferred will need to be readdressed.
The commission have also listened to the lobby for including energy efficiency which recognises the importance of reducing demand side issues as much as supply issues. This is a very positive move hopefully creating a platform for a more balanced debate on energy policy.
Alex Scrivener, policy officer at the World Development Movement
With millions already seeing increased drought and flooding, the UK has shamefully chosen to try to force the rest of the EU down to the lowest common denominator on renewables targets. The UK's behaviour on the EU deal exposes all the rhetoric from the government about being a world leader on climate mitigation as hot air.
The proposed 30% renewables target was already woefully inadequate in terms of emissions reduction. The UK's success in reducing this target to 27% and avoiding binding national targets could mean more fracking and may result in an emissions reduction target that isn't worth the paper it's printed on.
While the rest of the EU refused to further water down the 40% target, this is still a dangerously unambitious deal. The failure of the EU to agree stronger emissions cuts is yet another blow for the world's poorest people who are already suffering the effects of climate change.
Frauke Thies, policy director at the European Photovoltaic Industry Association
While the binding 2020 target for renewables proved to be a success story, initiating massive costs reduction and technology leadership in Europe, the commission's proposal for 2030 sadly is a lame duck. Twenty-seven per cent renewables by 2030 is indeed barely more than the commission's business-as-usual scenario. In addition, it is an EU-wide target without binding national breakdowns. We are now looking at the European council to make this supposedly binding target meaningful, by turning it into real national binding targets.
Jason Anderson, head of climate and energy at the WWF European policy office
After months of anticipation, the commission has repackaged a slowdown in the current pace of emissions cuts and renewable energy deployment, and called it ambitious. It is putting Europe's economic modernisation at risk.
The picture painted by the full set of policy proposals is dispiriting – an energy efficiency target has been deferred; cancelling the massive oversupply of carbon in the Emissions Trading Scheme is also deferred; closing the gaps in EU shale gas legislation is deferred. I'm sure the fossil fuel lobbyists will sleep well tonight.
It is now up to member state governments to show the political leadership needed to inspire Europe towards an industrial and economic revolution that will provide for both people and the planet.
Further reading:
EU agrees on 40% emissions cut and 27% renewables targets
Row expected over European 2030 binding energy and climate targets
Conflict over EU 2030 renewable target remains
EU urged to set 2030 renewable energy target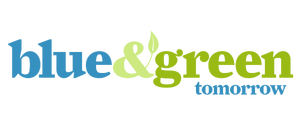 Will Self-Driving Cars Be Better for the Environment?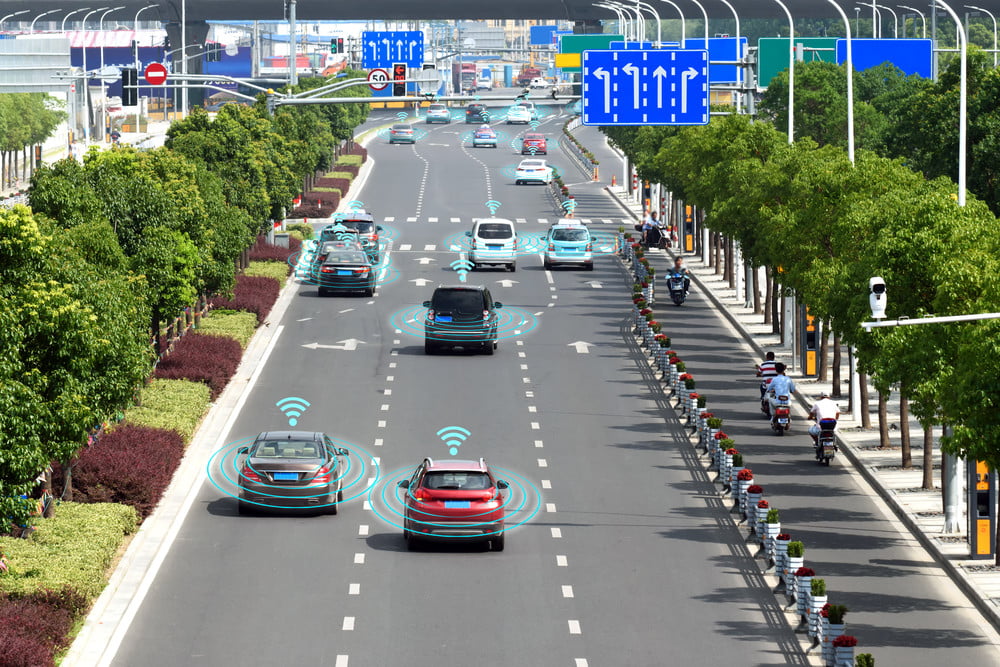 Technologists, engineers, lawmakers, and the general public have been excitedly debating about the merits of self-driving cars for the past several years, as companies like Waymo and Uber race to get the first fully autonomous vehicles on the market. Largely, the concerns have been about safety and ethics; is a self-driving car really capable of eliminating the human errors responsible for the majority of vehicular accidents? And if so, who's responsible for programming life-or-death decisions, and who's held liable in the event of an accident?
But while these questions continue being debated, protecting people on an individual level, it's worth posing a different question: how will self-driving cars impact the environment?
The Big Picture
The Department of Energy attempted to answer this question in clear terms, using scientific research and existing data sets to project the short-term and long-term environmental impact that self-driving vehicles could have. Its findings? The emergence of self-driving vehicles could essentially go either way; it could reduce energy consumption in transportation by as much as 90 percent, or increase it by more than 200 percent.
That's a margin of error so wide it might as well be a total guess, but there are too many unknown variables to form a solid conclusion. There are many ways autonomous vehicles could influence our energy consumption and environmental impact, and they could go well or poorly, depending on how they're adopted.
Driver Reduction?
One of the big selling points of autonomous vehicles is their capacity to reduce the total number of vehicles—and human drivers—on the road. If you're able to carpool to work in a self-driving vehicle, or rely on autonomous public transportation, you'll spend far less time, money, and energy on your own car. The convenience and efficiency of autonomous vehicles would therefore reduce the total miles driven, and significantly reduce carbon emissions.
There's a flip side to this argument, however. If autonomous vehicles are far more convenient and less expensive than previous means of travel, it could be an incentive for people to travel more frequently, or drive to more destinations they'd otherwise avoid. In this case, the total miles driven could actually increase with the rise of self-driving cars.
As an added consideration, the increase or decrease in drivers on the road could result in more or fewer vehicle collisions, respectively—especially in the early days of autonomous vehicle adoption, when so many human drivers are still on the road. Car accident injury cases, therefore, would become far more complicated, and the roads could be temporarily less safe.
Deadheading
Deadheading is a term used in trucking and ridesharing to refer to miles driven with an empty load. Assume for a moment that there's a fleet of self-driving vehicles available to pick people up and carry them to their destinations. It's a convenient service, but by necessity, these vehicles will spend at least some of their time driving without passengers, whether it's spent waiting to pick someone up or en route to their location. The increase in miles from deadheading could nullify the potential benefits of people driving fewer total miles, or add to the damage done by their increased mileage.
Make and Model of Car
Much will also depend on the types of cars equipped to be self-driving. For example, Waymo recently launched a wave of self-driving hybrid minivans, capable of getting far better mileage than a gas-only vehicle. If the majority of self-driving cars are electric or hybrids, the environmental impact will be much lower than if they're converted from existing vehicles. Good emissions ratings are also important here.
On the other hand, the increased demand for autonomous vehicles could put more pressure on factory production, and make older cars obsolete. In that case, the gas mileage savings could be counteracted by the increased environmental impact of factory production.
The Bottom Line
Right now, there are too many unanswered questions to make a confident determination whether self-driving vehicles will help or harm the environment. Will we start driving more, or less? How will they handle dead time? What kind of models are going to be on the road?
Engineers and the general public are in complete control of how this develops in the near future. Hopefully, we'll be able to see all the safety benefits of having autonomous vehicles on the road, but without any of the extra environmental impact to deal with.
New Zealand to Switch to Fully Renewable Energy by 2035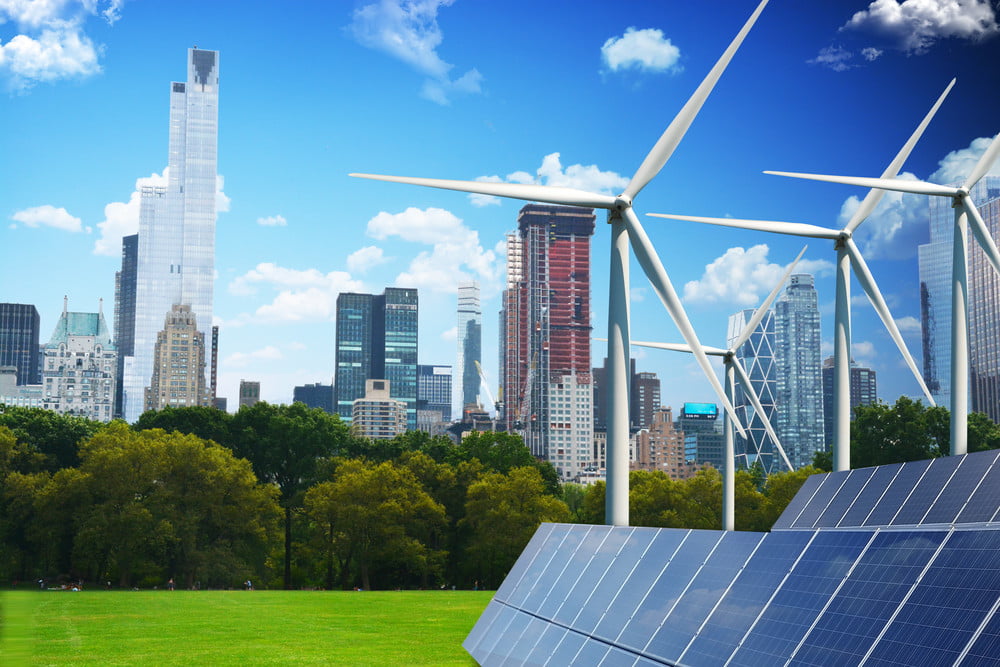 New Zealand's prime minister-elect Jacinda Ardern is already taking steps towards reducing the country's carbon footprint. She signed a coalition deal with NZ First in October, aiming to generate 100% of the country's energy from renewable sources by 2035.
New Zealand is already one of the greenest countries in the world, sourcing over 80% of its energy for its 4.7 million people from renewable resources like hydroelectric, geothermal and wind. The majority of its electricity comes from hydro-power, which generated 60% of the country's energy in 2016. Last winter, renewable generation peaked at 93%.
Now, Ardern is taking on the challenge of eliminating New Zealand's remaining use of fossil fuels. One of the biggest obstacles will be filling in the gap left by hydropower sources during dry conditions. When lake levels drop, the country relies on gas and coal to provide energy. Eliminating fossil fuels will require finding an alternative source to avoid spikes in energy costs during droughts.
Business NZ's executive director John Carnegie told Bloomberg he believes Ardern needs to balance her goals with affordability, stating, "It's completely appropriate to have a focus on reducing carbon emissions, but there needs to be an open and transparent public conversation about the policies and how they are delivered."
The coalition deal outlined a few steps towards achieving this, including investing more in solar, which currently only provides 0.1% of the country's energy. Ardern's plans also include switching the electricity grid to renewable energy, investing more funds into rail transport, and switching all government vehicles to green fuel within a decade.
Zero net emissions by 2050
Beyond powering the country's electricity grid with 100% green energy, Ardern also wants to reach zero net emissions by 2050. This ambitious goal is very much in line with her focus on climate change throughout the course of her campaign. Environmental issues were one of her top priorities from the start, which increased her appeal with young voters and helped her become one of the youngest world leaders at only 37.
Reaching zero net emissions would require overcoming challenging issues like eliminating fossil fuels in vehicles. Ardern hasn't outlined a plan for reaching this goal, but has suggested creating an independent commission to aid in the transition to a lower carbon economy.
She also set a goal of doubling the number of trees the country plants per year to 100 million, a goal she says is "absolutely achievable" using land that is marginal for farming animals.
Greenpeace New Zealand climate and energy campaigner Amanda Larsson believes that phasing out fossil fuels should be a priority for the new prime minister. She says that in order to reach zero net emissions, Ardern "must prioritize closing down coal, putting a moratorium on new fossil fuel plants, building more wind infrastructure, and opening the playing field for household and community solar."
A worldwide shift to renewable energy
Addressing climate change is becoming more of a priority around the world and many governments are assessing how they can reduce their reliance on fossil fuels and switch to environmentally-friendly energy sources. Sustainable energy is becoming an increasingly profitable industry, giving companies more of an incentive to invest.
Ardern isn't alone in her climate concerns, as other prominent world leaders like Justin Trudeau and Emmanuel Macron have made renewable energy a focus of their campaigns. She isn't the first to set ambitious goals, either. Sweden and Norway share New Zealand's goal of net zero emissions by 2045 and 2030, respectively.
Scotland already sources more than half of its electricity from renewable sources and aims to fully transition by 2020, while France announced plans in September to stop fossil fuel production by 2040. This would make it the first country to do so, and the first to end the sale of gasoline and diesel vehicles.
Many parts of the world still rely heavily on coal, but if these countries are successful in phasing out fossil fuels and transitioning to renewable resources, it could serve as a turning point. As other world leaders see that switching to sustainable energy is possible – and profitable – it could be the start of a worldwide shift towards environmentally-friendly energy.
Sources: https://www.bloomberg.com/news/articles/2017-11-06/green-dream-risks-energy-security-as-kiwis-aim-for-zero-carbon
https://www.reuters.com/article/us-france-hydrocarbons/france-plans-to-end-oil-and-gas-production-by-2040-idUSKCN1BH1AQ