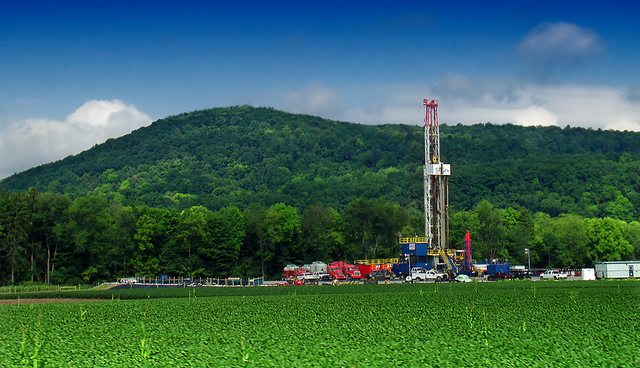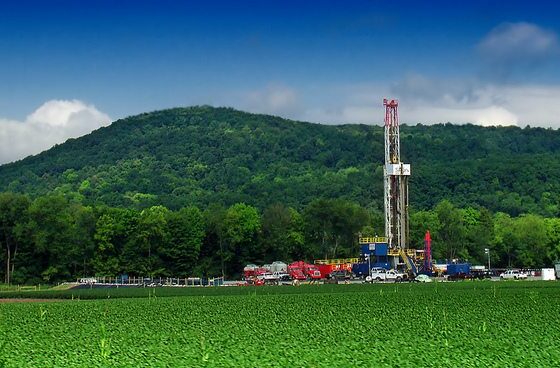 Fracking Scorecard:  Despite Progress, 70 Percent Of Oil & Gas Companies Fail To Disclose Risks To Investors
Inadequate Reporting of Methane Leakage Risks Found; BHP Billiton Ranked Best for Overall Disclosure, Hess, Apache, Noble Energy and CONSOL Energy Round Out Top Five.
The 2015 edition of an annual investor scorecard ranking the 30 largest oil and gas companies engaged in hydraulic fracturing, or "fracking," finds improved risk disclosure by a few companies, even as 70 percent of the energy companies continue to get failing marks.
Available online at www.disclosingthefacts.org, the third annual Disclosing the Facts report from As You Sow, Boston Common Asset Management, and the Investor Environmental Health Network (IEHN) gauges how well the oil and gas companies do in providing information so that investors can accurately assess how, or whether, these companies manage key risks of fracking, including use of toxic chemicals, water consumption and water quality, waste management, air emissions, methane leakage, and community impacts.
Eight oil and gas companies made substantial progress in their 2015 disclosures, spurred in part by the earlier scorecards as well as by shareholder engagements involving a wide range of investors. BHP Billiton emerged as the highest-scoring company for the second year in a row — almost doubling its 2014 score from 18 to 32 points, out of a possible 39 points.  Hess (2nd), Apache (3rd), and Noble (tied for 4th) built on their leadership positions from 2014, disclosing information for about half of the scorecard indicators. Also tied for fourth, CONSOL nearly quadrupled its 2014 score, jumping from five to 19 points by securing third-party certification for compliance with the best practice standards of the Center for Sustainable Shale Development.
In addition to the top five companies, three other companies — Southwestern Energy Co. (6th), Anadarko Petroleum Corp. (tied for 7th), and QEP Resources, Inc. (tied for 7th) — made substantial gains in 2015.
Exxon Mobil, the largest of the companies scored, earned 4 points, placing it in the bottom third of the industry.
The new report also scores companies on their disclosure of methane leakage, a key concern because methane is far more potent a greenhouse gas than carbon dioxide (CO2).  For the second year in a row, most companies failed to disclose their methane leakage rate or how often they monitor for leakage. In 2015, just five of 30 companies disclosed their methane emission rates from drilling and other operations.  Not a single company reported establishing public methane emission reduction goals.
"The results of the 2015 scorecard show that corporate disclosure efforts have increased among a core group of industry leaders, despite enormous financial write-offs by the industry," said Richard Liroff, executive director of IEHN. "A handful of companies have clearly responded and risen to our challenge.  Unfortunately, reporting on many of the key metrics is still absent for most companies, making it difficult for investors and the public to assess and compare performance. Methane reporting, in particular, is almost non-existent among the companies we surveyed."
"It is encouraging to see a new company—CONSOL– jumping into the top five in this year's scorecard.  But we need to see a bigger commitment from the industry in general," said Danielle Fugere, president of As You Sow. "While progress has been made, companies must improve their local disclosures — their social license to operate is often determined by local concerns such as land and water use, air and water pollution, and nuisances such as noise, light pollution, traffic, and road damage."
"The report shows that several good practices are becoming more widespread. We see companies continue to pursue operating innovations that not only save money but also yield environmental benefits. These include, for example, substituting pipelines for trucks to move water and waste water, enhancing leak detection and repair efforts, and using less, but safer and more cost-effective chemicals," said Steven Heim, managing director of Boston Common Asset Management. "Absent greater disclosure on things like methane, other air emissions, and growing concerns around induced seismicity, investors have no way of crediting those companies making meaningful efforts to adopt best practices and mitigate their impacts on communities and the environment."
This 2015 scorecard benchmarks the public disclosures of 30 companies on 39 key performance indicators. It distinguishes companies disclosing more about practices and impacts from those disclosing less. The scorecard assesses five areas of environmental, social, and governance metrics emphasizing, on a play-by-play basis, quantitative disclosures for: (1) toxic chemicals; (2) water and waste management; (3) air emissions; (4) community impacts; and (5) management accountability.  It relies solely on publicly available information companies provide on their websites or in corporate financial statements or other reports linked from their websites.
The five most widely reported indicators include: substituting pipelines for trucks to transport water for fracturing (23 companies); declaring a practice to use non-potable water instead of fresh water for fracturing whenever feasible (19 companies); avoiding use of diesel fuel in hydraulic fracturing fluids (16 companies); relying on independent third-party databases to screen potential contractors (16 companies); and linking compensation of senior management to health, safety, and environment metrics (15 companies).