Lessons from Germany: How can the US succeed at its own Energiewende?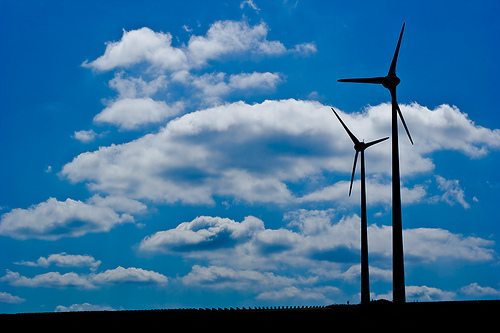 When it comes to the renewable energy revolution, the world is trailing in the wake of Germany. But there are many lessons the rest of us, the US in particular, can learn from the cleantech world leaders, writes Katrina Prutzman, leader of the system design team at UGE.
Germany has put itself on the world map in the past decade as an early adopter of energy generation from renewable sources. In 2013, 25% of the country's energy came from renewable sources – the highest percentage in the world. By 2050, as part of the country's Energiewende (or "energy transition"), Germany expects this number to be at 80%. This is an incredibly ambitious goal, as Germans and the rest of the world will agree, but Germany is preparing now to make this happen.
As part of the Transatlantic Program hosted by the German American Chamber of Commerce, I had the incredible opportunity to meet with many of Germany's energy influencers, and learn directly about how Germany is transitioning to carbon-free energy. It hasn't been all smooth sailing, but there are key lessons that the US and the rest of the world can learn both from Germany's successes and plans for improvements.
Consistent policy is critical
The Bundesnetzagentur in Bonn is Germany's Federal Network Agency for electricity, gas, telecommunications, post, and railway, and they had many insights to share about the reason for such high rates of renewable penetration to date. In particular, they attribute this adoption to policy, and more specifically, three aspects of the current renewable energy policy in Germany: guaranteed grid and market access for renewables, priority dispatch of renewables over conventional generators, and guaranteed financial support for 20 years through the feed in tariff. These three traits have provided great incentives for installers of renewable energy, paving the way in some cases for high profit as competition from solar producers caused panel prices to drop rapidly. This is a key lesson the US can learn from Germany:  consistent policy is critical for a similar large-scale transition to renewables, and it's currently missing in our market.  
Though policy incentives are often criticized, for a transition of this size predictability of expected returns throughout the expected life of renewable equipment is essential in the early years. With policies that are inconsistent or absent from state to state and year to year, individuals, businesses, and even utilities are hesitant about investment in newer technologies. Germany's foresight on this front has resulted in solar capital costs that have reached grid parity  – a great thing that much of the world can take advantage of as we follow suit.
Negative pricing is a double-edged sword
The transition to renewables has not been all smooth sailing for Germany. The sudden drop in solar prices was not anticipated, as the German market and German manufacturers were flooded by low-cost Chinese suppliers. The large influx of intermittent sources has made grid management difficult.  Only 5% of the renewable capacity on the German market is owned by the primary utilities, with the rest being owned by individuals, communities, industry, and smaller utilities.
The complexity of planning for these scattered sources (which are guaranteed access to the grid), and existing baseload plants like nuclear or coal that are difficult to shut down quickly, resulted in a "perfect storm," with overproduction of supply and negative pricing on the spot market.  This actually incentivized demand to increase in order to balance supply and demand on the grid, and stabilize the voltage and frequency output of the system.
Germany is now adjusting their incentive structure to adapt to these unforeseen effects. The feed in tariff will soon become a feed in premium, where eligible producers of renewable energy will need to bid their production into the market just like all other providers. They will then receive a bonus or premium price over the resulting market price.  In this way, all generators have an incentive to curtail production when the market price and demand are low (thus avoiding negative pricing), and produce when the price (and subsequent demand) is high.
Though Germany went through some growth pains to arrive at this stronger footing, they have also paved the way for greater understanding and policy structures for other markets. As other nations look to implement a similar transition, we have a head start with Germany to thank, and can structure incentives that are implemented in a way that rewards responsible installation and management of clean technology projects.
Diverse and rapid innovations
Despite the challenges, Germany's negative pricing phenomenon led to the need for very creative energy solutions. Germany has had unparalleled development and deployment of new and emerging energy technologies, many of which now have strong potential to scale. Our delegation met with many of these new companies and it was exciting to see what's on the horizon.
Researchers at EFZN in Goslar are evaluating the feasibility and economics of wind powered pumped water storage in abandoned mines in Germany. A storage capacity of 40 GWh is likely available in 100 existing mines at a current cost of €0.05-0.10 per kwh.  When the market price of electricity drops below zero, grid electricity can be used to pump the stored water to a higher elevation. When the grid price is high, the potential energy in the water is used to generate electricity and sell it to the grid, and the economics of this solution start to become viable.  
A delegation tour of a hydrogen fuel production station revealed a similar economic concept, though the technology involved is significantly newer and still more expensive. Hydrogen technology has gotten much criticism for the high cost and safety concerns associated with producing, storing, and transporting compressed hydrogen gas, however, the hydrogen production and fueling station in Hamburg's HafenCity, provided by Vattenfall, is proving that the technology is feasible. The plant was designed to produce hydrogen gas through electrolysis of filtered city tap water from renewable energy at low or negative cost, and sell the hydrogen to fuel the city's fleet of hydrogen fuel cell city buses and personal cars.  
Many battery storage technologies are also undergoing research and demonstration for expanded uses in the transition.  Lead acid batteries remain the most common technology for use with renewable energy systems due to their low cost and high availability.  However, this solution is bulky, heavy, and limited to low power applications. The battery research center at MEET in Munster is conducting extensive testing with Lithium ion batteries, which provide many advantages in both mobile and stationary applications and performance as part of the energy transition. Better understanding of this technology coupled with industry partnerships at the research center will allow for greater adoption and lower costs. 
In another energy storage development, the delegation met with the Project Manager of the Smart Region Pellworm project, an island community that generates all of its energy plus some through renewable sources on the island. As part of this project they have installed a vanadium flow battery  to help with response to grid demand for electricity and improve the economics of the renewable investment. This type of battery is new to the market, but has the potential for tremendous benefits and applications for community scale renewable microgrid systems which are larger than what is practical for traditional batteries. This installation was reported to have been very reliable so far, and is expected to have at least a 20 year life with only minor maintenance.  
Though the technology and progress enabled by the Energiewende is incredible to behold, this still comes at a cost.  The renewable feed in tariff is funded by rate payers, and many in Germany agree that its implementation created excessive windfalls for some. Though the rate of the FIT is declining for new installations, projects that are already operational are still reaping massive benefits. With all of its ups and downs along the way, Germany is leading the way in the energy transition, and we all have much to learn from their experience.
Katrina Prutzman leads the system design team at UGE, and recently returned from the Transatlantic Program for Young Technology Leaders, a delegation trip to Germany focused on smart grid and energy storage.
UGE (TSX: UG.V) is a leading developer of distributed renewable energy solutions for business and government, with projects in over 90 countries, including several for Fortune 1,000 companies.
A version of this article first appeared on GreenTech Media.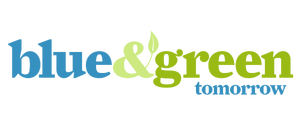 7 New Technologies That Could Radically Change Our Energy Consumption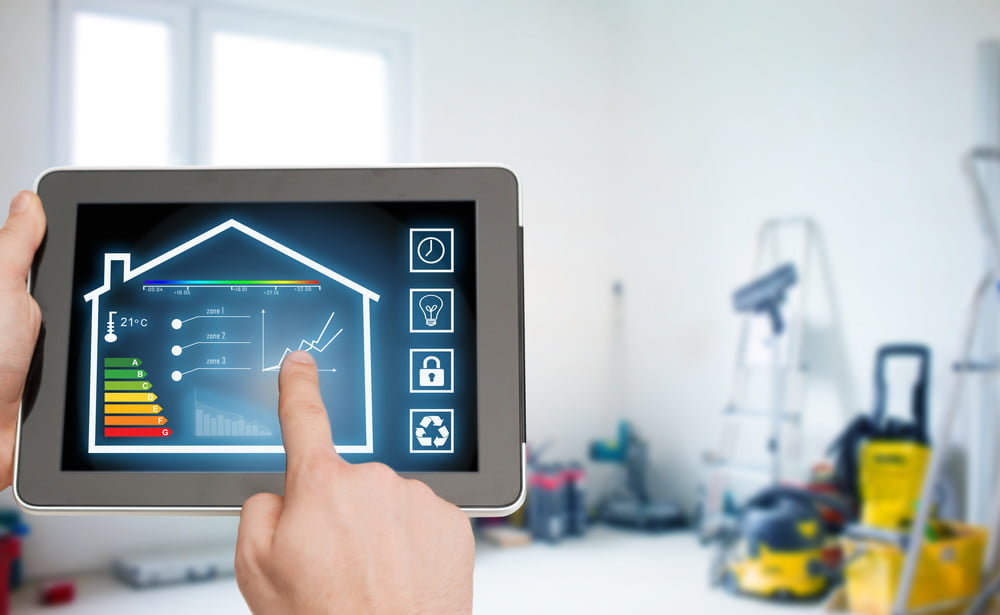 Most of our focus on technological development to lessen our environmental impact has been focused on cleaner, more efficient methods of generating electricity. The cost of solar energy production, for example, is slated to fall more than 75 percent between 2010 and 2020.
This is a massive step forward, and it's good that engineers and researchers are working for even more advancements in this area. But what about technologies that reduce the amount of energy we demand in the first place?
Though it doesn't get as much attention in the press, we're making tremendous progress in this area, too.
New Technologies to Watch
These are some of the top emerging technologies that have the power to reduce our energy demands:
Self-driving cars. Self-driving cars are still in development, but they're already being hailed as potential ways to eliminate a number of problems on the road, including the epidemic of distracted driving ironically driven by other new technologies. However, even autonomous vehicle proponents often miss the tremendous energy savings that self-driving cars could have on the world. With a fleet of autonomous vehicles at our beck and call, consumers will spend less time driving themselves and more time carpooling, dramatically reducing overall fuel consumption once it's fully adopted.
Magnetocaloric tech. The magnetocaloric effect isn't exactly new—it was actually discovered in 1881—but it's only recently being studied and applied to commercial appliances. Essentially, this technology relies on changing magnetic fields to produce a cooling effect, which could be used in refrigerators and air conditioners to significantly reduce the amount of electricity required.
New types of insulation. Insulation is the best asset we have to keep our homes thermoregulated; they keep cold or warm air in (depending on the season) and keep warm or cold air out (again, depending on the season). New insulation technology has the power to improve this efficiency many times over, decreasing our need for heating and cooling entirely. For example, some new automated sealing technologies can seal gaps between 0.5 inches wide and the width of a human hair.
Better lights. Fluorescent bulbs were a dramatic improvement over incandescent bulbs, and LEDs were a dramatic improvement over fluorescent bulbs—but the improvements may not end there. Scientists are currently researching even better types of light bulbs, and more efficient applications of LEDs while they're at it.
Better heat pumps. Heat pumps are built to transfer heat from one location to another, and can be used to efficiently manage temperatures—keeping homes warm while requiring less energy expenditure. For example, some heat pumps are built for residential heating and cooling, while others are being used to make more efficient appliances, like dryers.
The internet of things. The internet of things and "smart" devices is another development that can significantly reduce our energy demands. For example, "smart" windows may be able to respond dynamically to changing light conditions to heat or cool the house more efficiently, and "smart" refrigerators may be able to respond dynamically to new conditions. There are several reasons for this improvement. First, smart devices automate things, so it's easier to control your energy consumption. Second, they track your consumption patterns, so it's easier to conceptualize your impact. Third, they're often designed with efficiency in mind from the beginning, reducing energy demands, even without the high-tech interfaces.
Machine learning. Machine learning and artificial intelligence (AI) technologies have the power to improve almost every other item on this list. By studying consumer patterns and recommending new strategies, or automatically controlling certain features, machine learning algorithms have the power to fundamentally change how we use energy in our homes and businesses.
Making the Investment
All technologies need time, money, and consumer acceptance to be developed. Fortunately, a growing number of consumers are becoming enthusiastic about finding new ways to reduce their energy consumption and overall environmental impact. As long as we keep making the investment, our tools to create cleaner energy and demand less energy in the first place should have a massive positive effect on our environment—and even our daily lives.
Responsible Energy Investments Could Solve Retirement Funding Crisis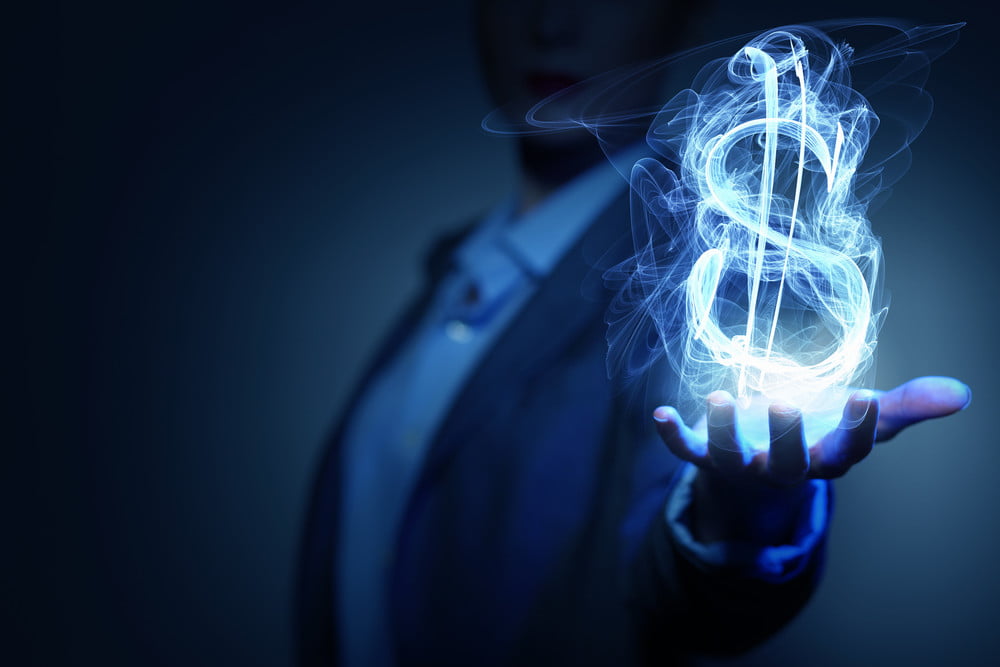 Retiring baby-boomers are facing a retirement cliff, at the same time as mother nature unleashes her fury with devastating storms tied to the impact of global warming. There could be a unique solution to the challenges associated with climate change – investments in clean energy from retirement funds.
Financial savings play a very important role in everyone's life and one must start planning for it as soon as possible. It's shocking how quickly seniors can burn through their nest egg – leaving many wondering, "How long your retirement savings will last?"
Let's take a closer look at how seniors can take baby steps on the path to retiring with dignity, while helping to clean up our environment.
Tip #1: Focus & Determination
Like in other work, it is very important to focus and be determined. If retirement is around the corner, then make sure to start putting some money away for retirement. No one can ever achieve anything without dedication and focus – whether it's saving the planet, or saving for retirement.
Tip #2: Minimize Spending
One of the most important things that you need to do is to minimize your expenditures. Reducing consumption is good for the planet too!
Tip #3: Visualize Your Goal
You can achieve more if you have a clearly defined goal in life. This about how your money can be used to better the planet – imagine cleaner air, water and a healthier environment to leave to your grandchildren.
Investing in Clean Energy
One of the hottest and most popular industries for investment today is the energy market – the trading of energy commodities. Clean energy commodities are traded alongside dirty energy supplies. You might be surprised to learn that clean energy is becoming much more competitive.
With green biz becoming more popular, it is quickly becoming a powerful tool for diversified retirement investing.
The Future of Green Biz
As far as the future is concerned, energy businesses are going to continue getting bigger and better. There are many leading energy companies in the market that already have very high stock prices, yet people are continuing to investing in them.
Green initiatives are impacting every industry. Go Green campaigns are a PR staple of every modern brand. For the energy-sector in the US, solar energy investments are considered to be the most accessible form of clean energy investment. Though investing in any energy business comes with some risks, the demand for energy isn't going anywhere.
In conclusion, if you want to start saving for your retirement, then clean energy stocks and commodity trading are some of the best options for wallets and the planet. Investing in clean energy products, like solar power, is a more long-term investment. It's quite stable and comes with a significant profit margin. And it's amazing for the planet!