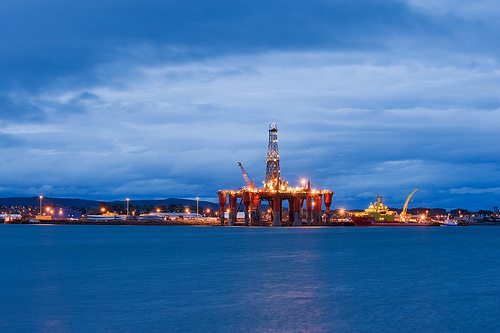 Nearly a fifth (18%) of oil firms think Scottish independence will have a positive impact on the sector, while 12% think it will be negative, according to a new survey.
But questioning 700 companies, the Aberdeen and Grampian Chamber of Commerce poll found the majority were indifferent towards the referendum's impact. Thirty-eight per cent said it would make little difference while 32% said its impact was currently too difficult to predict.
A further 45% said the referendum was directly impacting their investment proposals – an increase from 38% this time last year.
People in Scotland will vote on whether the country becomes independent from the UK in September. There have been contrasting reports on its possible impact on the economy.
The Scottish government recently said it was considering setting up an oil fund – replicating Norway's successful fund – if the country became independent.
Uisdean Vass, oil and gas partner at law firm Bond Dickinson, which sponsored this latest research, told the BBC, "The survey's findings on the referendum are absolutely what we would have expected. Naturally enough, businesses – especially foreign-owned businesses – rarely agitate for constitutional change."
The UK government has also emphasised that the Scottish people will be hit with higher energy bills if they choose to leave the union. Energy secretary Edward Davey insisted that Scottish people benefit from being part of the UK, "right across the energy mix".
Photo: Berardo62 via Flickr
Further reading:
Contrasting reports on cost of Scottish independence 
Should Scotland be an independent country?
PM unveils plans to boost Scottish oil industry 'if UK stays together'
Investment managers Baillie Gifford 'committed' to Scotland