We should be looking to increase the efficiency of our transport network, rather than building more infrastructure, says James MacColl from the Campaign for Better Transport.
This article originally appeared in Blue & Green Tomorrow's Guide to Sustainable Transport 2014.
Decent transport is so central to our lives that we often only notice it when it's not there. Transport is something we complain about when traffic spoils a day out or when ticket prices stop us from doing something that we want to. Similarly, the infrastructure of transport is so embedded in the fabric of the world that we can be blind to it.
Our towns and cities are built around our need to get about. Our landscapes are criss-crossed with roads and railways. Our skies are full of airliners, carrying people to and from nearly every country in the world. Our seas carry cargo to the far corners of the globe.
Modern transport has made the world smaller and moving people and things long distance has become normal. The average distance travelled by UK citizens each year has nearly doubled since the early 1970s. Airports and ports have seen corresponding growth. In 2011, UK ports handled over half a billion tonnes of goods. Passenger numbers have more than doubled since the mid-1990s and in 2013, 2m commercial flights left UK airports.
All this activity has made transport both an important service and a major industry. The position of successive governments has been that moving ever more people and goods by whatever means is both socially desirable and economically beneficial. But far less attention is paid to either the significant cost this is currently imposing on communities and the environment, or the best forms that transport can take to enable prosperous sustainable living.
In response to the recent economic downturn, business groups like the Confederation of British Industry (CBI) and the Institute of Directors (IoD) decried the country's crumbling transport infrastructure. They called for big investment, primarily in road building, in the belief that this would get the economy growing.
The government's response was to announce a massive £28 billion road building programme. Next year alone, the Highways Agency plans to begin 57 major road projects and add 200 miles of trunk road and motorway to the national network.
The direct impact on the natural environment will be very considerable. Schemes like the proposed dualing of the A303 past Stonehenge, or the planned new section of the M4 across the Gwent Levels, will mean sacrificing areas with the highest protection for habitat and landscape to yet more tarmac.
Because of its impacts, road building is unpopular. The government's last attempt at a major road building programme came in the late-80s and early-90s. Many of the schemes that were then abandoned in the face of mass campaigns and direct action protests are now being dusted off and revisited.
The most depressing aspect of this programme is that major new road building cannot actually be justified on the basis of demand. Although road travel did expand year on year between the 50s and 90s, it has since defied government projections of further dramatic growth. The amount of miles travelled on the UK's strategic road network is virtually unchanged since 2006 and the volume of traffic across all roads is the same now as in 2002.
A car-based society is also bad for your health. Reliance on the car contributes to sedentary lifestyles that accompany poor physical fitness. For those living near busy roads, this impact is compounded by exposure to exhaust fumes which have recently been identified as a cause of cancer and implicated as a contributor to low birth weights.
A more car-reliant society is often also a more unequal one. Around a third of UK households do not have access to a car. Statistics show that this is overwhelmingly made up of those on lower incomes including young people, jobseekers and older people.
The more we allow our lives to be organised around cars, the more these groups will be marginalised, unable to access important services such as hospitals or employment, education or training opportunities.
On climate change, road transport is by far the biggest source of greenhouse gas emissions from the transport sector, itself contributing a quarter of total UK emissions. Although the government has committed itself to reducing emissions from transport, progress has been very weak.
Unlike other sectors of the economy, emissions from transport are on the increase. This means that if Britain is to reach its emissions reductions target, other businesses will have to take the hit while culprits like road traffic, aviation and shipping get off from playing their part.
Rather than addressing this anomaly, transport is too often treated as a special case. Recently published draft national planning guidance would actually make it illegal for a planning inspector to refuse a major road project on the grounds it would increase emissions.
For aviation, commercial airlines are covered by the EU's Emissions Trading System, but a wider deal is still some way off. Foot-dragging by the International Civil Aviation Organisation means a global emissions trading system will not be in place until 2020 at the very earliest. Shipping fairs even worse, with European Union measures to even quantify emissions not due to come into force until 2018.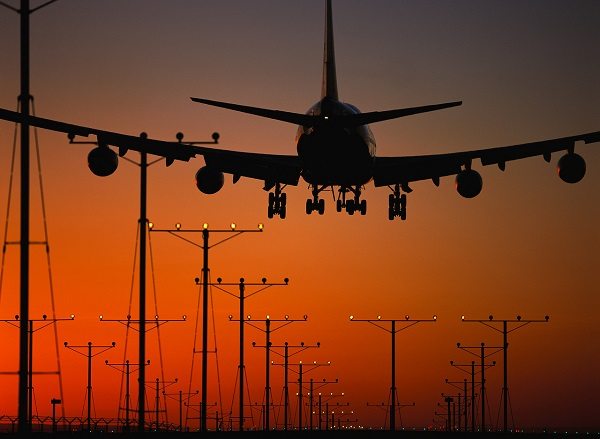 Rather than building ever more infrastructure, we should be looking to increase the efficiency of our transport networks. Last year, Campaign for Better Transport joined with Cubic Transportation Systems, Telefónica and Thales to form the Smarter Travel Forum. Together, we are pressing the government to increase the use of tools like real time information, smartcards (like London's Oyster card) and big data from actual journeys to make our networks more efficient. This can make cities work better, making them more attractive to investors and tourists and easier to navigate for local people.
Campaign for Better Transport is pushing the government to make it easier for individuals to make better choices, too. Rather than blowing the budget on roads and airports, we need to invest in modern, high capacity public transport, affordable rail fares and decent bus networks. Transport continues to make the world smaller, but we have yet to pick up the bill for our increase mobility. We urgently need to get off the road to nowhere.  
James MacColl is head of campaigns at Campaign for Better Transport. He oversees the transport charity's main campaigns: Fair Fares Now, Save Our Buses and Roads to Nowhere, as well as heading up its policy work. He recently joined Campaign for Better Transport from RenewableUK, and has previously worked on policy and campaigning for General Motors, RSPB and CPRE. 
Further reading:
Sustainable transport: why it matters
The return of the airship: under the bonnet of the world's longest aircraft
Campaign seeks to promote sustainable transport in India
Norway experiences electric car boom in sustainable transport revolution