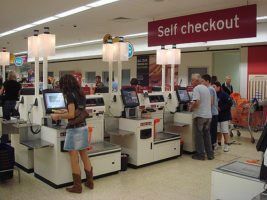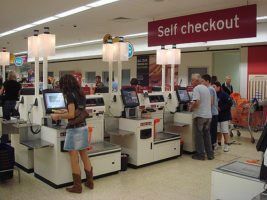 Survey Finds That UK Consumers, Especially The Young, Would Pay 10% More For Sustainable Products
Opportunity for organisations to find and display their 'brand purpose' highlighted by WE communications findings.
London – 16 August, 2016 – The appetite for products that claim to be sustainable is growing, to the extent that consumers will now pay more for products that have environmental or social credentials, according to findings from communications agency WE.
Based on a study of 2,000 UK consumers by YouGov, WE's research revealed a strong public affinity towards organisations that can show their 'brand purpose', and make a positive impact on society.
Key findings of the survey include:
· UK consumers would pay on average 10 per cent more for a product if they think it would have a positive impact on society. Despite wider economic concerns, consumers remain willing to pay a premium if they believe that their purchase would benefit the environment or wider society.
· Appetite for brand purpose will continue into the future. The younger generation is more prepared than any other age groups to support 'better' products. 18-24 year old UK shoppers are prepared to pay 15% more for a better, fairer product, which is the highest percentage from across all age groups.
· Four in ten of UK consumers (40%) already regard sustainability as important when making a purchase. When compared to factors like price, functionality and build quality, a healthy number of shoppers will still think about sustainability before purchasing.
· More consumers believe their purchases have a positive impact on the environment and society than a negative one. Over a third (38%) of UK consumers believe their purchasing decisions are good for the environment, versus 19% who do not believe that their purchases are making any difference.
WE defines brand purpose as a natural descendant of CSR schemes, which has become a central business pillar that underpins the whole organisation.
According to WE, the success of brand purpose depends on showing a long-standing commitment to doing better business across generations, and that embracing these ideals can benefit business growth as much as it can across the wider society.
Meredith Lynch, Vice President & EMEA Technology Lead at WE, says: "An audience who understands and connects with your brand purpose responds more powerfully than those who see your efforts as unconnected gestures of goodwill.
Brands who commit to a purpose at every level — delivering a fairer deal, greater equality or increased opportunities – and demonstrate that both below-the-line and above-the-line are infinitely more likely to see return on that commitment .
"These findings confirm our belief that there is a significant communications opportunity for brands to embrace transformational story making. It's about finding and showcasing the elements of your business that improve lives, and keeping that at the heart of the conversations you are having."