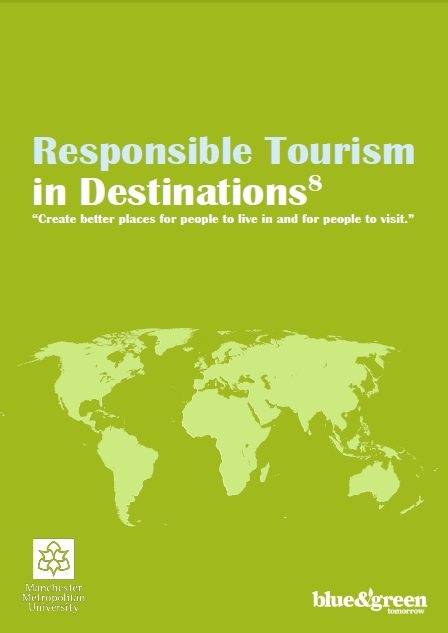 Blue & Green Tomorrow has produced a new report chronicling events from the eighth Responsible Tourism in Destinations (RTD8) conference, which took place in Manchester on April 3-5.
The event was co-ordinated by Harold Goodwin, professor of responsible tourism in the Centre for Responsible Tourism at Manchester Metropolitan University. It coincided with English Tourism Week and Responsible Business Week.
Writing in the foreword of Blue & Green Tomorrow's report, Goodwin said, "The conferences bring together those academics who are engaged in different ways in endeavours to make tourism better for local communities, our environment and for the visitors.
"Responsible Tourism is about making better places for people to live in, and better places for people to visit."
Included are reviews of days one and two – which brought together some of the industry's leading thinkers to discuss issues ranging from destination management to climate change – as well as interviews with some of the speakers and organisers.
Download the report for free
Responsible Tourism in Destinations report single-page (6.5MB)
Responsible Tourism in Destinations report double-page (6.5MB)
Further reading:
Responsible Tourism in Destinations (RTD8) conference: day one – morning
Responsible Tourism in Destinations (RTD8) conference: day one – afternoon
Responsible Tourism in Destinations (RTD8) conference: day two
VisitEngland: sustainability 'secures a successful future' for tourism
International Tourism Partnership: the hotels that are shaping the future of tourism
Travel Foundation: sustainable tourism will soon be 'the only way to do business'
Sustainable tourism is an instrument to 'protect nature and alleviate poverty'