UK Supermarket Meat Found To Contain Shocking Amounts Of Antibiotic-Resistant E.Coli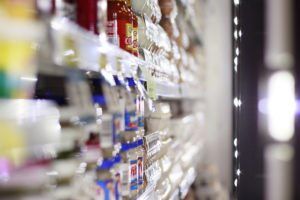 Extremely high levels of E.coli resistant to essential antibiotics for treating serious human E. coli infections on British supermarket chicken and pork found by a new study.
The research found soaring levels of resistance in chicken meat, with 24% of samples testing positive for ESBL E. coli, a type of E. coli resistant to the 'critically important' modern cephalosporin antibiotics. This is four times higher than was found during a similar study in 2015, in which just 6% of chicken tested positive for ESBL E. coli. Modern cephalosporins are widely used for treating life-threatening E.coli blood poisoning in humans.
The study is the first to examine UK-origin retail meat for resistance to a wide range of important antibiotics for treating E. coli infections. It found very high levels of resistance to two more highly important antibiotics.
A staggering 51% of the E. coli from pork and poultry samples were resistant to the antibiotic trimethoprim, which is used to treat over half of lower urinary-tract infections. In addition, 19% of the E. coli were resistant to gentamicin, a very important human antibiotic used to treat more serious upper urinary-tract infections.
The study, commissioned by the Alliance to Save our Antibiotics and carried out by scientists at Cambridge University, looked at 189 UK-origin pig and poultry meat samples from the seven largest supermarkets in the UK (ASDA, Aldi, Coop, Morrisons, Sainsbury's, Tesco and Waitrose). It tested for the presence of E. coli which are resistant to the key antibiotics for treating E. coli urinary-tract and blood-poisoning infections in people. The highly resistant ESBL E. coli was found on meat from all of the supermarkets.
The findings provide further evidence that the overuse of antibiotics used to mass medicate livestock on British farms is likely to be undermining the treatment of E. coli urinary-tract and blood-poisoning infections in humans. Some of the antibiotics tested are used in far greater quantities in livestock farming than in human medicine.
Emma Rose of the Alliance to Save our Antibiotics said:
"These findings show the level of antibiotic resistance on retail meat to be worse than expected. Supermarkets must now publicly commit to polices which prohibit the routine mass-medication of groups of healthy animals, and take immediate steps to reduce farm use of the 'Critically Important' drugs."
Dr Mark Holmes, from Cambridge University, who led the study said:
These results highlight the need for improvements in antibiotic stewardship in veterinary medicine.
"I'm concerned that insufficient resources are being put into the surveillance of antibiotic resistance in farm animals and retail meat. We don't know if these levels are rising or falling in the absence of an effective monitoring system. These results highlight the need for improvements in antibiotic stewardship in veterinary medicine. While some progress has been made we must not be complacent as it may take many years before we see significant reductions in the numbers of antibiotic-resistant bacteria found in farms."
E-coli is by far the most common cause of urinary-tract infections and of dangerous blood poisoning, and can also cause meningitis. These infections must be treated with antibiotics.
Figures compiled by the Alliance from official data show that the number of E. coli blood-poisoning infections has been increasing for the past 25 years and reached a record 45,666 in 2015 [4]. The increase is partly being driven by increasing resistance to key antibiotics in urinary-tract infections, resulting in more treatment failures and in some cases the development of serious blood-poisoning infections. No new antibiotics have been discovered for treating E. coli for 35 years.
The overuse of antibiotics in human medicine is part of the problem, but increasing scientific evidence from a wide range of studies shows that the routine dosing of animals on intensive farms raised in disease-inducing conditions, is also an important contributor.
Dr Ron Daniels BEM, CEO of the UK Sepsis Trust said:
"This study highlights a worrying trend towards rising resistance in E.coli on UK retail meat. E.coli in people is the greatest cause of deaths from sepsis, and poor antimicrobial stewardship in intensive farming is undoubtedly contributing to this trend. It's of paramount importance that we act decisively to reduce this immediate threat to human life."
The Alliance has raised the issue of farm-antibiotic use with all major retailers over the last few years, and has seen positive progress from Waitrose, who in 2015 stated that antibiotics would not be used for routine prophylaxis within its supply chains. In August 2016, Waitrose updated their policy to also state that they are working towards significant year on year reductions in usage of all antibiotics, and have pledged to end the use of all CIAs as soon as possible. In response to the testing, the Alliance is calling for similar action from all UK supermarkets to tackle the use of antibiotics in their supply chains, by banning the routine preventative mass-medication of groups of animals, and dramatically curbing farm-use of the 'critically important' antibiotics. The global network Avaaz has also launched a petition calling for urgent action .
Peter Melchett, policy director at the Soil Association said:
"These results show how vital it is to encourage farming systems that keep animals healthy without abusing medicines that are crucial to human health. Organic farmers have been doing this successfully for years. Supermarkets must act to protect public health and support farmers to change their farming systems."
Philip Lymbery, Compassion in World Farming's CEO, said:
"This new study reveals our worst fears: without a drastic change in the over-use of antibiotics on factory farms, we could be facing a post-antibiotic era. We must no longer sacrifice animal welfare for the sake of producing cheap meat."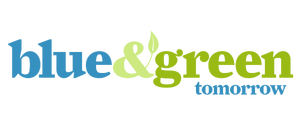 The World's Top Cities for Owning a Green Home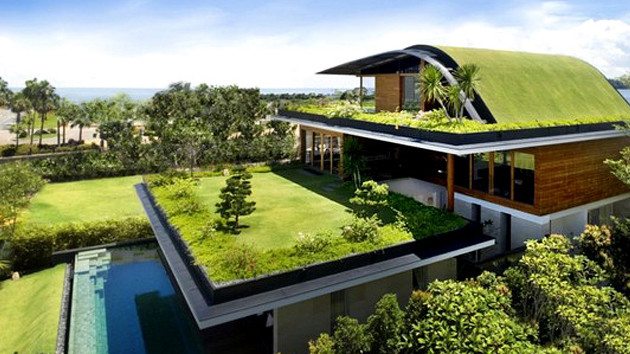 Demand for green homes has risen sharply in recent years. Dodge Data & Analytics' SmartMarket Report stated that over half of homebuilders project that 60% or more of the homes they build will be green within the next three years.
While the outlook for green home is surging throughout the world, growth is far from uniform. The outlook in some cities remains much stronger than others. Here are some of the best cities in the world for building or buying a green home.
Vancouver
Vancouver has a population of nearly 650,000 people. It has a surprisingly low levels of pollution for a city its size. According to research from Siemens, air quality is significantly better than most other communities of the same size. The city government has expressed a desire to improve air quality and reduce CO2 emissions even further. They expect to cut air pollution by 30% by 2020. Many people in the community have green homes and the government is likely to offer new incentives for green homes in the future.
Philadelphia
Philadelphia is rated as the best city in the United States to own a green home. Within a 12-month period, over one in three homes that were sold were environmentally friendly. Demand for green homes in Philadelphia is higher than other homes. The average green home costs 45% more than homes that lack green features.
Elliot Springs
Australia has begun making substantial progress on the green energy front in recent years. According to one company that offers house and land for sale near Townsville, a growing number of houses are built around sustainability.
Curitiba
Brazil is not known for its commitment to green energy. The city of Curitiba is an exception. Despite being surrounded by communities that lack its vision of a green renaissance, the Siemens report shows that the city is outperforming the global green living index.
Some indexes rank the city even higher. Grist ranks it as the third greenest city on earth.
"As a whole, the green urban areas in Curitiba are among the largest in the world and every inhabitant of the city has approximately 52 m² of nature to romp about in. Brazil's green capital makes a tremendous effort to preserve the city's natural environment and is regarded by many as one of the world's best examples of green urban planning."
Boston
When most people picture Boston, they usually envision a city filled with smog. This stereotype arises among people that have visited the city off and on over the last 50 years. However, it has made tremendous progress over the past decade and has started to become one of the greenest cities in the United States.
The changes are being driven in Fenway. This is one of the least developed areas of the city, so most new construction is focused on creating green building structures. Older parts of the city have existing housing, which is often decades old. After these buildings need to be replaced, the city will try to focus on green initiatives. This will help the city receive even more attention as a green city.
Copenhagen
Denmark as a whole is an incredibly green country. Few people own cars and homes are minimalistic, which reduces CO2 emissions. Copenhagen leads the charge in the country's commitment to green living, so it is rated as the cleanest city in all of Europe.
Copenhagen hasn't needed to make nearly as much effort to earn this title as most other cities, largely due to the culture that rejects decadence and embraces sustainability. Citizens have coordinated with the government to boost green living, but most of these conditions are driven by free market ideals. They haven't needed to rely nearly as extensively on central planning as San Francisco and other Western cities.
Cultural Nodes Are Driving the Green Housing Market
Some of the largest cities in the world are embracing a cosmopolitan view that encourages green living. This is propelling demand for green housing in their areas and the rest of the world. People that want to buy a green home should consider investing in one of these areas.
China Unexpectedly Emerging as Global Leader in Green Technology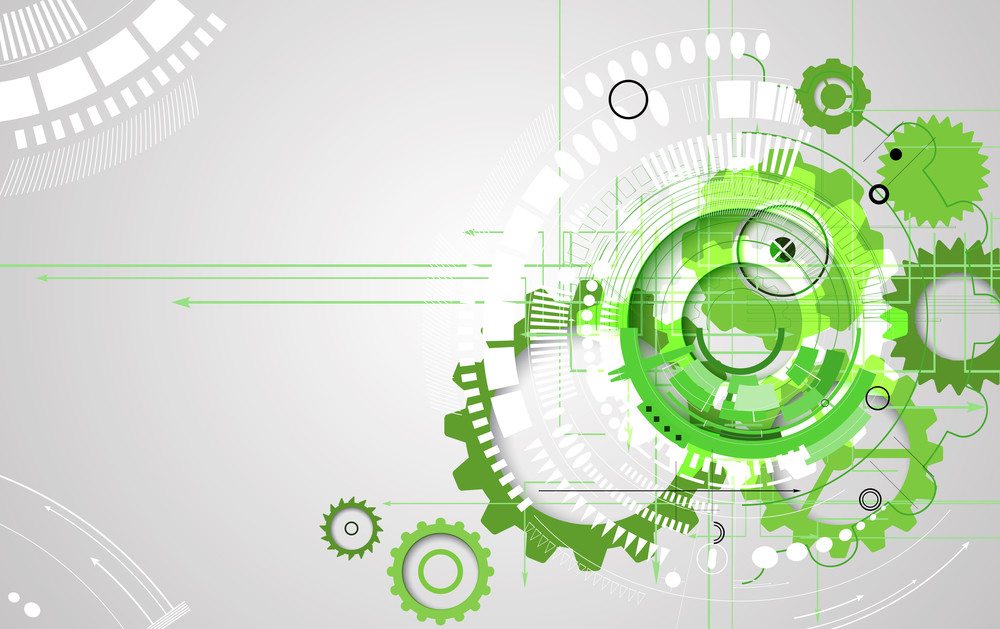 In the late 20th century, China underwent an amazing industrial revolution. However, in the process, it produced far more pollution, which raised concerns about global warming. The United Nations Environmental Council placed a lot of pressure on China to reduce its carbon footprint. It is clearly making headway now and may actually be a shining example for the rest of the world to follow.
China is Taking Environmental Concerns More Seriously than Ever Before
In recent years, China has made tremendous progress. In 2014, the World Bank praised the Chinese government for integrating forest development, biodiversity conservation and carbon reduction strategies. According to the World Bank analysis, china increased its forest cover by nearly 50% between the late 1980s and 2005. While analysts stated that those levels were still significantly below the global average, they stated that China is clearly headed in the right direction.
"China has long been a forest-poor country. Though its forest cover increased from 13 percent in the 1980s to 18.2 percent by 2005 thanks to an extensive plantations program, the hectare per capita of 0.13 remained significantly below the world average of 0.6.  With rapid economic growth, China's forests came under intense pressure due to the growing demand for timber and pulpwood. The logging ban introduced by the government in 1998 further aggravated the wood shortage. This challenge was more acute in Guangxi, where combined with weak forest resources protection  resulted in a threat to its unique biodiversity including one of the largest and most important representatives of karst ecosystem in the world."
The government's policies to improve forest area and reduce carbon emissions are highly encouraging, but their new focus on green energy is even more impressive. In May, Premier Li Keqiang announced that the country is tapering steel production and relying less on coal-powered electricity. They have made substantial investments in wind and energy power, which are beginning to make a difference all over the world. They are also investing more heavily in solar. In fact, they developed the world's largest floating solar plant.
Many environmental experts feel that the country has gone from being one of the worst contributors to climate change to a shining role model in the quest to save the environment.
What drove China to make these changes? The biggest incentive was the need to save it so when people from pollution. National Geographic reports that approximately 1.1 million people die from air pollution in China every year. The government needed to institute massive changes to reverse this epidemic.
Additional progress it is still needed
Nations around the world should applaud China for making such revolutionary changes to save its own citizens in the rest of the world. However, the country still needs to implement more changes to set itself on the right track.
The government has passed a number of regulations to improve air quality. However, many businesses have been reluctant to follow them.
The Ministry of Environmental Protection surveyed nearly 20,000 companies across northern China. They found that 70% of those companies or nearly 14,000 failed to meet environmental standards.
Some of the violations were fairly benign and easy to rectify. Others were far more severe. According to the report, which was published on a state new site, nearly 5,000 companies were operating in on off the rise locations or fail to secure the right environmental permits. The ministry of environmental protection states that stricter enforcement is necessary.
Despite the fact there are still areas for improvement, China is still headed in the right direction. It simply needs to examine some of the ongoing challenges and find new ways to save money.
China May Lead the World in the Fight Against Climate Change
Li Keqiang and other Chinese officials are taking environmental concerns far more seriously than their predecessors. The country is expected to roll out new policies in the future and may be one of the global leaders in the fight against climate change.