Fish 2.0 Awards Final Prizes In Seafood Business Competition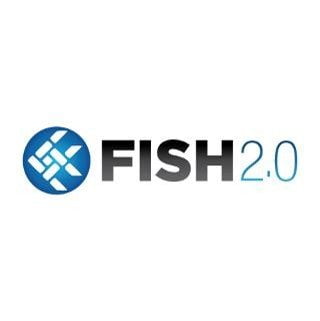 Half of the finalists and runners-up in the Fish 2.0 competition for sustainable seafood businesses are receiving high-value prizes providing invaluable connections, market insights, and training and consulting on improving their operations. The Open Door Prize sponsors and the Fish 2.0 advisory board announced the awards.
Fish 2.0 connects innovative fishing and aquaculture businesses with investors seeking seafood-sector opportunities that will produce financial, environmental and social returns. The competition culminated in the Fish 2.0 Competition Finals & Sustainable Seafood Innovation Forum, held November 10–11 at Stanford University, where six finalists received cash awards. Finalists and runners-up were eligible for the Open Door Prizes, which give winners crucial access to high-level buyers, market analysts and business advisors, and for professional service awards with a total value of $195,000.
The Fish 2.0 finalists overall showed significant potential and revealed how diverse the seafood sector is, said Manuel Gonzalez, managing director and head of the western region at Rabobank. "We particularly liked the global aspect of the contestants, the social impact and their commitment to a sustainable seafood industry."
Open Door Prize winners
Twelve promising seafood companies from around the world will receive eight Open Door Prizes.
The Costco prize, a half-day meeting and consultation with Costco fresh and frozen foods buyers, went to The Crab Company (Fiji), an aquaculture venture that conserves mangrove areas while growing crab. "Crab is a high-end seafood that fits well with our merchandising, and aquaculture crab fits well with our long-term sustainable sourcing strategy," said Ken Kimble, assistant general merchandising manager at Costco. "Costco's seafood sales are very strong and we know aquaculture will have a growing role."
A Missouri-based aquaculture company, Quixotic Farming, won the Fish Vet Group prize, a one-day training session in aquatic health management at Fish Vet Group's labs in Portland, Maine. "As Quixotic Farming continues to expand production, our experience is that this will be met with increasing challenge to the welfare of the animals," said Jason Collins, regional sales and technical manager at Fish Vet Group. "Fish Vet Group has the veterinary expertise in tilapia, diagnostic capability and proactive vision to partner with Quixotic in navigating these challenges as they evolve, and to help drive the sustainable growth of their operation."
Food System 6, a new California-based accelerator for for-profit and nonprofit food tech entrepreneurs, awarded one seat in its six-month training program to Blue Farms Hawaii, an early stage aquaponics company. "Blue Farms Hawaii is a great fit with our focus on sustainability, health and equity," said FS6 co-founder Renske Lynde. "FS6 is excited to help Blue Farms Hawaii expand the reach of their technology to further their impact in creating our next food system."
The High Liner Foods prize, a half-day meeting with the company's global procurement vice president or a designated colleague, went to Mexico's SmartFish, which supplies fish caught by Baja co-ops. The High Liner procurement team will provide perspective on the requirements of seafood buyers in North America so that SmartFish can align its business to compete effectively.
IntraFish awarded three passes to the IntraFish Seafood Investor Forum in spring 2016 to Florida-based Healthy Earth Cortez, which creates value-added products from wild-caught gray striped mullet; California-based Pelagic Data Systems, a traceability technology company; and Canada-based SabrTech, whose RiverBox system converts aquaculture waste into an algae-based feed. "We want to foster the development of seafood companies small and large by bringing them together with top-tier investors eager to put their money into the sector," said Drew Cherry, editorial director at IntraFish Media. "The three winners have shown not only ingenuity, but also a readiness to bring their concepts to market with the right partner."
The Pentair prize, free admission for five Fish 2.0 finalists to a four-day Aquaponics Technology and Design workshop or a three-day Recirculating Aquaculture Systems (RAS) Technology workshop, went to land-based salmon grower Taste of BC; Blue Farms Hawaii; SabrTech; Acadia Harvest, a land-based producer of premium fish based in Maine; and Pacific Ocean Culture of Fiji, a fledgling multispecies hatchery.
"We believe that we will be providing essential and detailed technical information at a critical time in the development of each of these five companies," said Tom Losordo, principal scientist and chief engineer for Pentair Aquatic Eco-Systems. "We have often heard participants say, 'If only I had heard this earlier in the development of my system, I would have saved myself a lot of money and heartache.' The timing is right for each of these young companies."
Love the Wild, a Colorado-based company that sells traceable sustainable fish packaged with gourmet sauces, won the Rabobank prize, a half-day consultation with Rabobank's North American seafood lending team and a consultation with a Rabobank global seafood analyst. "People do not consume more seafood in the U.S. because they do not cook it at home, and Love the Wild seeks to eliminate the reasons why that happens," said Gonzalez. "Additionally, the founders are impressive, knowledgeable and tenacious."
Wabel, a European B2B marketplace designed to facilitate connections between private-label retailers and global suppliers of fresh and frozen food products, awarded its prize to the U.K.-based aquaponics company GrowUp Urban Farms. "Growing numbers of consumers are making environmentally conscious purchasing decisions, and to be successful, retailers need to offer sustainable products," said Pierre Asseo, co-founder and CEO of Wabel. "GrowUp Urban Farms has a great team and a highly scalable, highly sustainable approach that's completely in line with both customers' and retailers' expectations."
The Wabel Retail Open Door Prize includes an invitation to one Wabel Summit in 2016; at least eight prequalified face-to-face meetings with seafood buyers from Europe's largest retailers, such as Carrefour, Tesco, Auchan, Kaufland, Metro and Casino; a keynote presentation to European retail decision makers; and a one-year silver subscription to the Wabel Online Club.
Professional service awards
The Fish 2.0 advisory board opted to use the professional service awards in two ways. Three companies, still to be named, will receive advice on their deal structure and strategies to attract the right types of capital for their ventures. Five companies will receive assistance with growing their business: ARCAE of Costa Rica, which markets locally caught sustainable fish; Pelagic Data Systems; SmartFish Mexico; the Monterey Bay Fisheries Trust, which buys and leases quota to keep local fisheries viable; and ALFA Fishing of Vanuatu, which generates income for rural youth and urban women through supplying fresh seafood to both high-end restaurants and low-income households.
ALFA Fishing will also receive one of the Pacific Islands professional service awards, along with The Crab Company of Fiji and PAFCO Fiji, a tuna processing plant.
"The prizes will help businesses build their capacity in areas that have the potential to be catalytic," said Leigh Moran, senior officer, strategic initiatives at the Calvert Foundation and a Fish 2.0 advisory board member. "From attracting investors with the appropriate capital, to identifying and focusing on strategic customer segments, to receiving expert advice for technical upgrades to plant and equipment, these prizes are very intentional and will be a springboard to the next stage of success for the winning businesses."
She added that for the Pacific Island entrepreneurs, "These awards are an important validation of both their quality and their potential. Supporting these businesses, helping them demonstrate what's possible, is critical to creating a stronger entrepreneurial ecosystem in the region."
Cherry summed up the finalists' promise: "The seafood industry is growing at an incredible pace, and more than anything, innovation and imagination are needed to help it grow in the right way, from both a sustainability point of view and a financial one," he said. "The Fish 2.0 finalists clearly had to overcome a lot of hurdles and endure a lot of scrutiny of their ideas—that shows they know what they are doing, are passionate about it, and, maybe most important, can articulate its value."
About Fish 2.0
The Fish 2.0 business competition builds the knowledge and connections needed to increase investment in the sustainable seafood sector. Competitors improve their business models and learn how to approach investors, and investors gain early access to new deals and learn how sustainable seafood can help build their portfolios. This year, 170 businesses from around the world competed for over $180,000 in prizes, and 37 finalists presented their ideas to investors.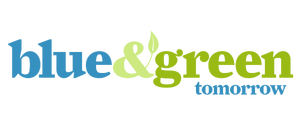 Road Trip! How to Choose the Greenest Vehicle for Your Growing Family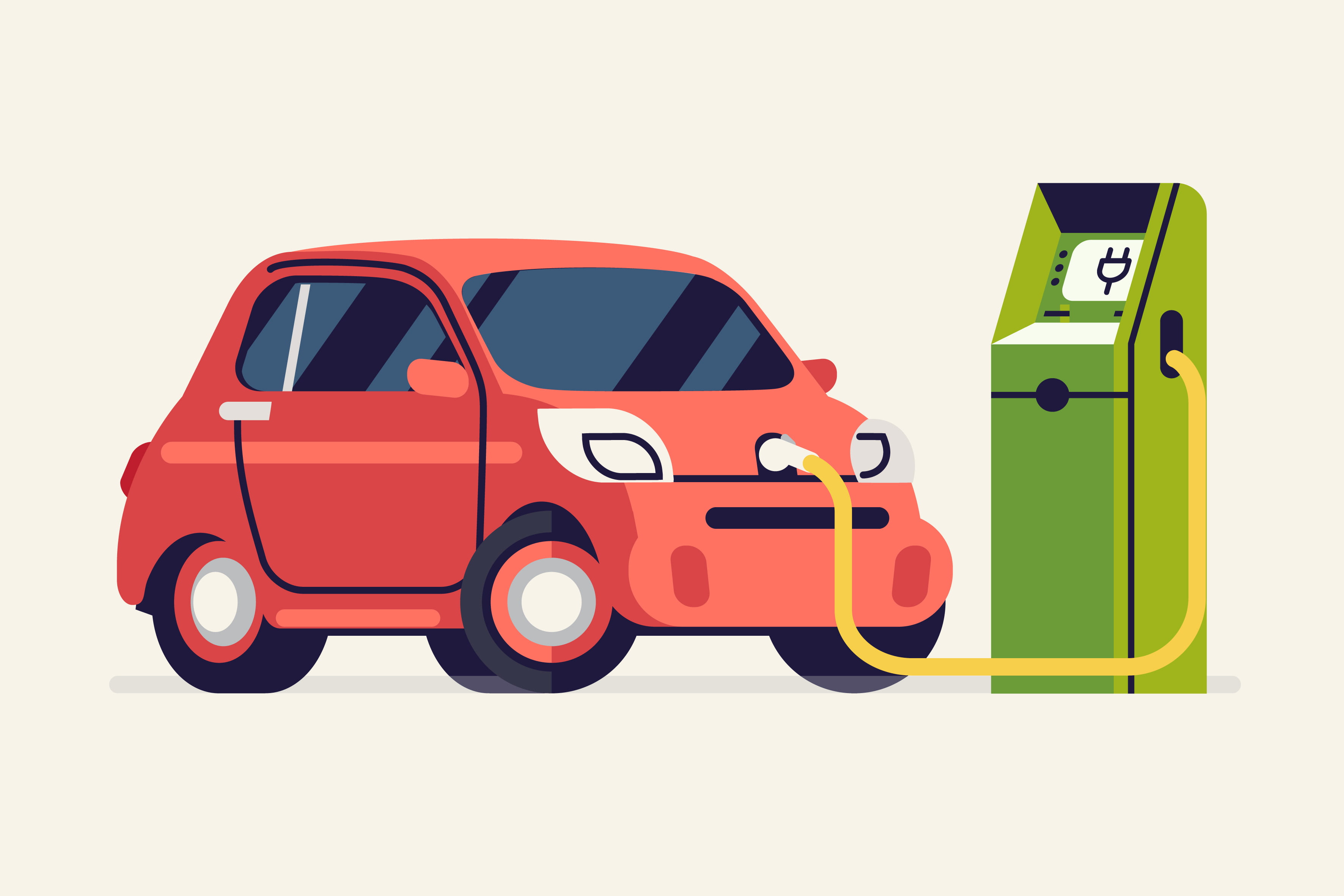 When you have a growing family, it often feels like you're in this weird bubble that exists outside of mainstream society. Whereas everyone else seemingly has stability, your family dynamic is continuously in flux. Having said that, is it even possible to buy an eco-friendly vehicle that's also practical?
What to Look for in a Green, Family-Friendly Vehicle?
As a single person or young couple without kids, it's pretty easy to buy a green vehicle. Almost every leading car brand has eco-friendly options these days and you can pick from any number of options. The only problem is that most of these models don't work if you have kids.
Whether it's a Prius or Smart car, most green vehicles are impractical for large families. You need to look for options that are spacious, reliable, and comfortable – both for passengers and the driver.
5 Good Options
As you do your research and look for different opportunities, it's good to have an open mind. Here are some of the greenest options for growing families:
1. 2014 Chrysler Town and Country
Vans are not only popular for the room and comfort they offer growing families, but they're also becoming known for their fuel efficiency. For example, the 2014 Chrysler Town and Country – which was one of CarMax's most popular minivans of 2017 – has Flex Fuel compatibility and front wheel drive. With standard features like these, you can't do much better at this price point.
2. 2017 Chrysler Pacifica
If you're looking for a newer van and are willing to spend a bit more, you can go with Chrysler's other model, the Pacifica. One of the coolest features of the 2017 model is the hybrid drivetrain. It allows you to go up to 30 miles on electric, before the vehicle automatically switches over to the V6 gasoline engine. For short trips and errands, there's nothing more eco-friendly in the minivan category.
3. 2018 Volkswagen Atlas
Who says you have to buy a minivan when you have a family? Sure, the sliding doors are nice, but there are plenty of other options that are both green and spacious. The new Volkswagen Atlas is a great choice. It's one of the most fuel-efficient third-row vehicles on the market. The four-cylinder model gets an estimated 26 mpg highway.
4. 2015 Hyundai Sonata Hybrid
While a minivan or SUV is ideal – and necessary if you have more than two kids – you can get away with a roomy sedan when you still have a small family. And while there are plenty of eco-friendly options in this category, the 2015 Hyundai Sonata Hybrid is arguably the biggest bang for your buck. It gets 38 mpg on the highway and is incredibly affordable.
5. 2017 Land Rover Range Rover Sport Diesel
If money isn't an object and you're able to spend any amount to get a good vehicle that's both comfortable and eco-friendly, the 2017 Land Rover Range Rover Sport Diesel is your car. Not only does it get 28 mpg highway, but it can also be equipped with a third row of seats and a diesel engine. And did we mention that this car looks sleek?
Putting it All Together
You have a variety of options. Whether you want something new or used, would prefer an SUV or minivan, or want something cheap or luxurious, there are plenty of choices on the market. The key is to do your research, remain patient, and take your time. Don't get too married to a particular transaction, or you'll lose your leverage.
You'll know when the right deal comes along, and you can make a smart choice that's functional, cost-effective, and eco-friendly.
How Climate Change Altered this Engineer's Life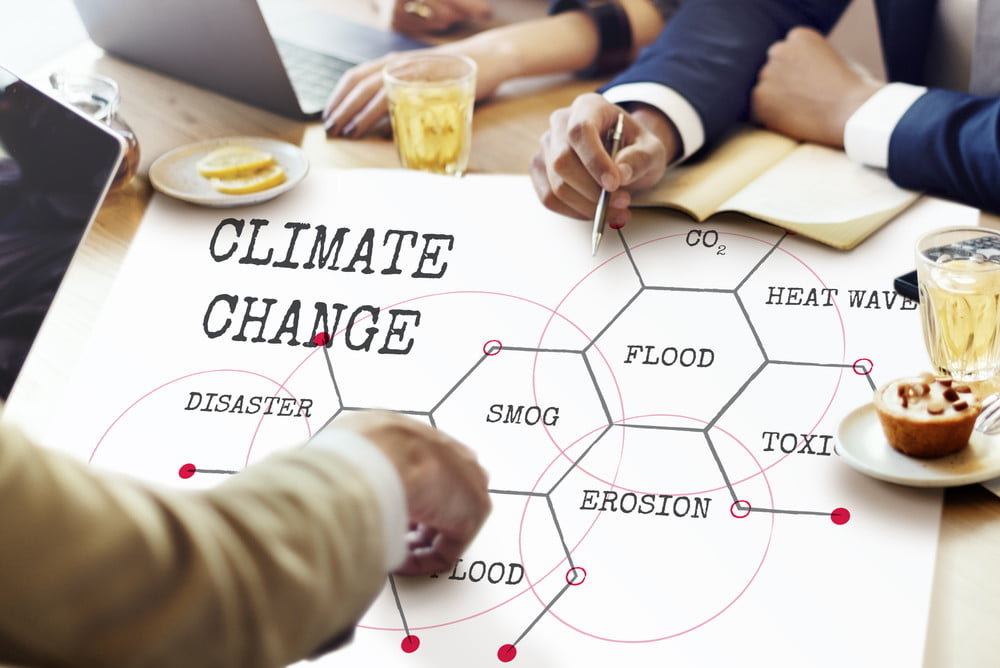 Living the life of an engineer likely sounds pretty glamorous: you are educated and highly regarded, typically have high paying gigs, and with the breadth of knowledge and array of fields of specialty, your possibility for jobs is usually immense.  But what if there was something else that needed your attention? Something bigger than just being an engineer, going to work every day and doing the same technical tasks typically associated with the profession?
For Kevin McCroary, that is exactly how it played out.  A successful engineer, gainfully employed in a prosperous job, a simple trip to the Philippines made him see that there was a bigger issue at hand than using his engineer training in a traditional profession.  This bigger issue was that of climate change.  And working as a volunteer for underprivileged children in the Philippines, he saw first-hand the extensive pollution and poverty that existed here and that impacted the livelihood of these kids and their families.
Upon returning home, from his trip to the Philippines he had a new perspective of the impact we as individuals and as humanity have on the earth, and more than that Kevin wanted to know more.  He started to do some research and study these human-environmental interactions, and shortly thereafter ended up in Greenland.  There, he spoke to a man who had lost his home in a tsunami, and, who, through consistent weather tracking could indeed confirm that the current weather trends were "strange:" there was undeniably a general warming tendency happening in the arctic, causing an array of negative effects.
The combination of these observations, as well as his own research, led Kevin to conclude that something had to be done.  With that in mind, he launched his project Legend Bracelet.  The mission is simple: create a reminder of the legacy we are leaving behind.  As individuals and as humanity, we are leaving behind an imprint on the earth, and the magnitude of it is something that needs to be brought to the forefront of public awareness.  The idea is to have a bracelet that can serve as a daily reminder of the impact on the earth that each of us can have every day, regardless of how big or small.  The bracelet has two capsules: the first is filled with sand or earth, and the second is empty.  As the owner, you are to fill the empty one with your own earth, carrying it with you as a reminder and symbol of your connection and commitment to helping look after our environment.
We are all impacted by climate change, and we all have a responsibility to help.  And it can start with something as simple as putting on a bracelet.  Support Kevin on his Kickstarter campaign for Legend Bracelet, tell others about it, or take action in your own way and play your part in slowing down the effects of climate change.  You may think "but I'm just one person!" You are indeed.  But so is he.  Every change starts with one.