Six Sustainable Seafood Businesses Win Cash Prizes at Fish 2.0 Finals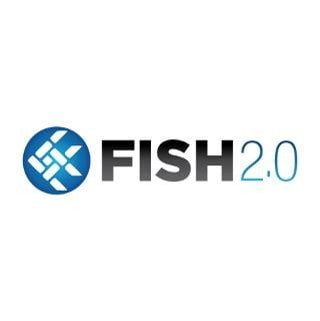 Six seafood innovators capped the Fish 2.0 Competition Finals & Sustainable Seafood Innovation Forum in Palo Alto on Wednesday by earning cash prizes and top scores in their categories from the competition's investor-judges. The winners are bringing to market creative approaches to key challenges in aquaculture, building consumer demand for sustainable seafood, reducing waste and supporting local fishing communities.
In the pre-revenue startup category (Track A), the top-scoring business demonstrating the strongest market potential was Kampachi Farms Mexico, an open ocean aquaculture business focused on growing sashimi-grade fish. The top-scoring business with the greatest potential for social and environmental impact was Nova Scotia–based SabrTech, whose RiverBox system provides algae-based aquaculture feed using waste streams from fish farms.
In the post-revenue early stage category (Track B), two businesses targeting millennials took the cash prizes: Salty Girl Seafood, a California-based packaged seafood company that sells portioned and premarinated sustainable fish, was the top-scoring business demonstrating the strongest market potential. Bureo, a California- and Chile-based venture that upcycles used fishing nets to create high-quality skateboards and sunglasses, was the top-scoring business with the greatest potential for social and environmental impact.
In the growth-stage category (Track C), the judges recognized both of the top-scoring companies as impact leaders: Alaska Community Seafood Hub, which supplies local seafood to Alaskans using a community-supported fishery model and wholesale sales, and ALFA Fishing of Vanuatu, which generates income for rural youth and urban women through supplying fresh seafood to both high-end restaurants and low-income households.
"The sophistication of the businesses here has really improved since the first competition in 2013," said Margot Kane, vice president, strategy at the Calvert Foundation and a judge on the Tracks B and C panels. "The field is growing, and Fish 2.0 helps entrepreneurs learn to talk about their businesses in a way that grabs investors' attention. I was particularly impressed by the community-based models and how they've advanced, as well as by the transnational models and the businesses that can show impact throughout their supply chain."
Prizes include $30,000 cash, $195,000 in services
Each winner received a $5,000 cash prize. They and the other 31 businesses competing at the finals are also eligible for Professional Service Awards ($150,000 total, plus an additional $45,000 for Pacific Islands businesses) and Open Door Prizes, which provide unparalleled access to top-level industry buyers and analysts, training and other connections. These prizes will be announced by mid-December.
"This is great recognition," said Norah Eddy, co-founder of Salty Girl Seafood. "We're blown away. Our team is really excited. The impact in our track was so impressive, we were honored to be up there with our colleagues."
For Alfred Kalontas, CEO of ALFA Fishing, "Coming around the world was more than worth it. I founded my business with a mission. I was trying to build up a brand, to build up a team, create transparency and build an ethical business. I was on my own. This helped me mold it, as if in the palm of my hand."
Mather Carscallen, CEO of SabrTech, said winning meant "acknowledgment by one of the foremost communities in one of the most up-and-coming industries around the globe."
The 18 finalists and 19 runners-up presenting at the Competition Finals rose to the top from an original pool of 170 applicants. It wasn't easy—they competed with a group of exceptionally promising entrepreneurs through a rigorous four-phase process that challenged them to sharpen their value propositions, tackle weaknesses and measure their impacts. At least five judges scored each competitor that reached the finals. Panels of investor-judges chose the cash-prize winners based on the finalists' five-minute pitches and eight-minute question-and-answer sessions.
Audience chooses top runners-up
The runners-up delivered 90-second pitches at the Competition Finals. The audience of investors and seafood experts chose Love the Wild (Colorado) and Pelagic Data Systems (California) in Track A, GrowUp Urban Farms (England) in Track B and Geomar (Chile) in Track C as the businesses in each track that they most wanted to follow up with.
"The companies presenting at Fish 2.0 represent the true diversity of the industry—the scale, the species and the geography," said Joe Hankins, vice president at The Conservation Fund and a judge on the Track A panel. "There's an appropriate type of capital for each one, and the brilliance of this competition is that it brings us all together to find the right match."
About 250 investors, business leaders and seafood experts attended the Finals event at Stanford University. They and the competitors reflected the global reach of the competition: the applicant pool included businesses from the U.S., Canada, Latin America, Europe, Southeast Asia, Japan, the Pacific and Oceania. The group that made it to the Competition Finals was similarly diverse, with 17 businesses based in the U.S. (including two with operations in Chile), six in Canada, four in Latin America, five in the South Pacific, two in Europe and three in Southeast Asia.
"More and more people are recognizing the need for innovation in the sustainable seafood field, and the tremendous opportunities for markets and impacts in the industry," said Fish 2.0 founder and executive director Monica Jain. "The demand for Fish 2.0 is enormous—it's limited only by our ability to get the word out. As our network grows, so does the number of investors and businesses that want to collaborate to advance sustainable seafood."
About Fish 2.0
Fish 2.0 is a business competition that connects sustainable fishing and aquaculture companies with potential investors. Our goal is to grow the number of businesses and investors in the sustainable seafood sector. Competitors improve their business models and learn how to approach investors, while investors gain early access to new deals and learn how sustainable seafood can help build their portfolios. Find out more about the competition process and prizes at www.fish20.org.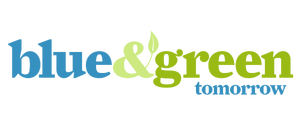 A Good Look At How Homes Will Become More Energy Efficient Soon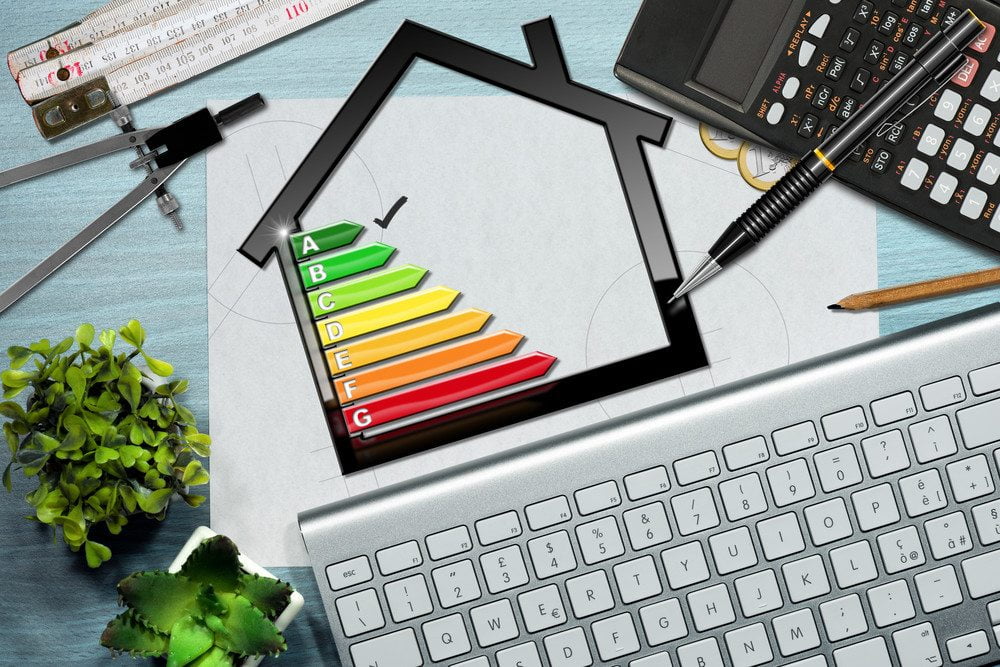 Everyone always talks about ways they can save energy at home, but the tactics are old school. They're only tweaking the way they do things at the moment. Sealing holes in your home isn't exactly the next scientific breakthrough we've been waiting for.
There is some good news because technology is progressing quickly. Some tactics might not be brand new, but they're becoming more popular. Here are a few things you should expect to see in homes all around the country within a few years.
1. The Rise Of Smart Windows
When you look at a window right now it's just a pane of glass. In the future they'll be controlled by microprocessors and sensors. They'll change depending on the specific weather conditions directly outside.
If the sun disappears the shade will automatically adjust to let in more light. The exact opposite will happen when it's sunny. These energy efficient windows will save everyone a huge amount of money.
2. A Better Way To Cool Roofs
If you wanted to cool a roof down today you would coat it with a material full of specialized pigments. This would allow roofs to deflect the sun and they'd absorb less heat in the process too.
Soon we'll see the same thing being done, but it will be four times more effective. Roofs will never get too hot again. Anyone with a large roof is going to see a sharp decrease in their energy bills.
3. Low-E Windows Taking Over
It's a mystery why these aren't already extremely popular, but things are starting to change. Read low-E window replacement reviews and you'll see everyone loves them because they're extremely effective.
They'll keep heat outside in summer or inside in winter. People don't even have to buy new windows to enjoy the technology. All they'll need is a low-E film to place over their current ones.
4. Magnets Will Cool Fridges
Refrigerators haven't changed much in a very long time. They're still using a vapor compression process that wastes energy while harming the environment. It won't be long until they'll be cooled using magnets instead.
The magnetocaloric effect is going to revolutionize cold food storage. The fluid these fridges are going to use will be water-based, which means the environment can rest easy and energy bills will drop.
5. Improving Our Current LEDs
Everyone who spent a lot of money on energy must have been very happy when LEDs became mainstream. Incandescent light bulbs belong in museums today because the new tech cut costs by up to 85 percent.
That doesn't mean someone isn't always trying to improve on an already great invention. The amount of lumens LEDs produce per watt isn't great, but we've already found a way to increase it by 25 percent.
Maybe Homes Will Look Different Too
Do you think we'll come up with new styles of homes that will take off? Surely it's not out of the question. Everything inside homes seems to be changing for the better with each passing year. It's going to continue doing so thanks to amazing inventors.
ShutterStock – Stock photo ID: 613912244
IEMA Urge Government's Industrial Strategy Skills Overhaul To Adopt A "Long View Approach"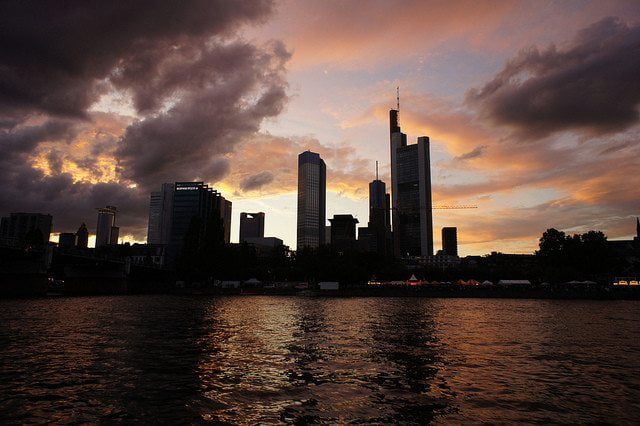 IEMA, in response to the launch of the Government's Industrial Strategy Green Paper, have welcomed the focus on technical skills and education to boost "competence and capability" of tomorrow's workforce.
Policy experts at the world's leading professional association of Environment and Sustainability professionals has today welcomed Prime Minister Teresa May's confirmation that an overhaul of technical education and skills will form a central part of the Plan for Britain – but warns the strategy must be one for the long term.
Martin Baxter, Chief Policy Advisor at IEMA said this morning that the approach and predicted investment in building a stronger technical skills portfolio to boost the UK's productivity and economic resilience is positive, and presents an opportunity to drive the UK's skills profile and commitment to sustainability outside of the EU.
Commenting on the launch of the Government's Industrial Strategy Green Paper, Baxter said today:
"Government must use the Industrial Strategy as an opportunity to accelerate the UK's transition to a low-carbon, resource efficient economy – one that is flexible and agile and which gives a progressive outlook for the UK's future outside the EU.
We welcome the focus on skills and education, as it is vital that tomorrow's workforce has the competence and capability to innovate and compete globally in high-value manufacturing and leading technology.
There is a real opportunity with the Industrial Strategy, and forthcoming 25 year Environment Plan and Carbon Emissions Reduction Plan, to set long-term economic and environmental outcomes which set the conditions to unlock investment, enhance natural capital and provide employment and export opportunities for UK business.
We will ensure that the Environment and Sustainability profession makes a positive contribution in responding to the Green Paper."