UK Social Enterprise Awards Celebrating Businesses That 'Go Beyond Ethical'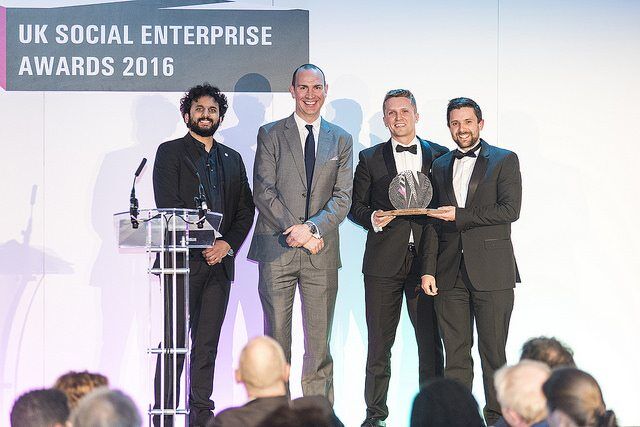 Monday [28 November] saw the annual UK Social Enterprise Awards return to recognise the achievements of British social enterprises – businesses aimed at tackling social and environmental problems.
There are now 70,000 social enterprises operating across the UK. As well as celebrating the work of social enterprises, the Awards recognise organisations that are supporting the growth of the sector – either by incorporating social enterprises into supply chains or by investing in them.
The Awards, organised by Social Enterprise UK, were held at the Grand Connaught Rooms in London and hosted by two time Edinburgh Comedy Awards Finalist, Nish Kumar. The ceremony was attended by leading UK social enterprises, the Minister for Civil Society, Rob Wilson MP, and large corporates who are supportive of the social enterprise sector.
Guests were entertained by We are The Rainbows choir – a group of LGBTI refugees and asylum seekers. The choir is supported by Micro Rainbow, a social enterprise which tackles poverty amongst LGBTI communities worldwide.
The 12 winners on the night included the Welsh renewable energy co-operative, Dulas, which took home the Social Enterprise of the Year Award. Winners were presented with bespoke trophies made by Designs in Mind, a social enterprise which employs people with mental health problems.
These Awards are a wonderful celebration of all the people and organisations in the social enterprise movement that are striving to create a fairer, greener and more sustainable society
Peter Holbrook CBE, Social Enterprise UK's Chief Executive, said:
"For many, this year has been marked by economic and political uncertainty, divisions, prejudice and inequality. But these Awards are a wonderful celebration of all the people and organisations in the social enterprise movement that are striving to create a fairer, greener and more sustainable society. Social enterprises are businesses that go beyond ethical."
Winners
UK Social Enterprise of the Year Award – Dulas (Sponsor, NatWest)
Dulas, a cooperative based in Machynlleth in Wales was founded in 1982 to deliver renewable energy solutions to businesses, landowners and charities. Dulas' mission is to provide the consultation and mechanical innovation that its clients need to go green. From hydro dams in Austria to solar powered vaccine fridges in Zambia, Dulas innovates the technology and delivers it. www.dulas.org.uk
The One to Watch Award – Change Please CIC (Sponsor, GLL)
Change Please is a social enterprise which trains people who are homeless to be baristas. In partnership with The Big Issue, Change Please provides a London living wage job, bank account, occupational therapy and clinical psychology support to sustainably lift people out of homelessness. www.changeplease.org
The Prove It: Social Impact Award – Street League (Sponsor, PwC)
Street League is the UK's leading sport for employment organisation with a vision to see an end to youth unemployment. Street League runs academies in 36 local communities across the UK to help unemployed 16-24 year olds gain the key life and employability skills needed to move into work. www.streetleague.co.uk
'Buy Social' Market Builder Award – Salford City Council (Sponsor, CAN)
Salford City Council is a Co-operative Council in Greater Manchester. It is committed to acting in a socially responsible way, including not only meeting legislative obligation but pro-actively considering economic, social and environmental value across the organisation. The Council is at the forefront of work to embed social responsibility into local government, and is widely viewed as one of the leading local authorities in its approach to promoting and implementing social value. www.salford.gov.uk
Social Investment Deal of the Year – Bristol & Bath Regional Capital (Sponsor, Big Society Capital)
Bristol & Bath Regional Capital CIC (BBRC) is a public benefit investment company that provides civic led, commercially focused and innovative investment solutions that catalyse regional change. Its deal for South Bristol Sports Centre is the first structured charity bond to involve an element of Social Investment Tax Relief, and channels investment into a wide range of community activities in one of the most deprived areas of Bristol. www.bab-rc.uk
Health & Social Care Award – Wellbeing Enterprise (Sponsor, Mutual Ventures)
Delivering community wellbeing services across Cheshire and Merseyside for over 11 years, Wellbeing Enterprises is developing assets in the local community through community navigation, social prescribing, volunteering, participation programmes and social entrepreneurship. www.wellbeingenterprises.org.uk
Consumer Facing Award – From Babies with Love (Sponsor, Johnson & Johnson)
From Babies with Love is the award-winning baby brand that donates 100% of its profit to orphaned and abandoned children around the world. The profits from its design-led, ethically sourced range of baby clothes, accessories and toys support the children to grow up in loving family homes. www.frombabieswithlove.org
Education, Training & Jobs Social Enterprise of the Year – Cycle Training Wales (Sponsor, Wates Group)
Cycle Training Wales (CTW) promotes cycling as a means of transport and recreational activity through the provision of educational activities, training services and refurbished bicycles. Since its formation in 2007, CTW has helped refurbish over 1500 bikes, and trained many in cycle maintenance and back into employment. It has also established the first fully-equipped bike maintenance training centre in South Wales. www.cycletrainingwales.org.uk
Environmental Social Enterprise of the Year Award – The Big Lemon CIC (Sponsor, Landmarc)
The Big Lemon is on a mission to give communities across the UK access to friendly, affordable and environmentally-sustainable public transport. Their work out of Brighton includes local community transport and to music festivals – often using locally-sourced fuel recycled from cooking oil waste.www.thebiglemon.com
Inspiring Youth Enterprise Award – Real Ideas Organisation (Sponsor, P3)
Real Ideas Organisation (RIO) is a pioneering social enterprise supporting people to build better futures. RIO believes social enterprise has the power to create a fairer world. By influencing policy, delivering programmes and supporting and developing people and places, the business is committed to growing social enterprises to unlock potential and create opportunities. RIO also developed the SEQ, the world's first social enterprise qualification. www.realideas.org
Women in Social Enterprise Award – Maria Morgan, Kineara (Sponsor, Santander)
In 2007 Maria left statutory social work to join the London Borough of Tower Hamlets' Family Intervention Project (FIP) as a key worker. She then went on to become a senior FIP practitioner and since 2010 has project managed the FIP team. Maria became a Director of Kineara in 2012 to develop and provide services that will empower families and communities to improve their lives. www.kineara.co.uk
International Impact Award – Alive and Kicking (Sponsor, British Council)
As the only formal manufacturer of sports balls in Africa, Alive and Kicking provides sustainable, ethical, fair pay jobs for adults in some of the most deprived areas of Nairobi, Accra and Lusaka, while harnessing the power of sport to improve the health and quality of life of disadvantaged young people through sports-based health education and social inclusion programmes. www.aliveandkicking.org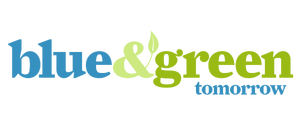 Ocean Awards 2017 Winners Announced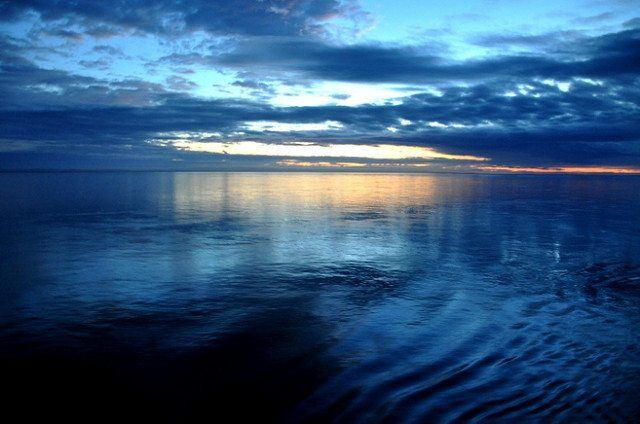 The winners of the second annual Ocean Awards, hosted by Boat International Media, the international authority on super-yachting, in partnership with the Blue Marine Foundation, have been revealed.
From the development of whale drones and virtual chase boats to the banning of shark fishing and absolving the Seychelles' debt crisis, each finalist was celebrated for their outstanding contribution to the health of the oceans from every corner of the world.
Land Rover BAR, the yacht racing team founded by four-time Olympic gold medallist Sir Ben Ainslie, leads the list of winners honoured for their passion for improving the oceans, along with Palau's former UN Ambassador for the Oceans and Seas, the late Stuart Beck. Professor Daniel Pauly and Dr Dirk Zeller – whose monumental study of the world's fish catches for the Sea Around Us project took the media by storm – are also among those recognised for their efforts in advancing marine conservation through policy initiatives, new innovation and campaigning.
The awards, which are in association with Y.CO, were judged by an esteemed panel chaired by Charles Clover, executive director of Blue Marine Foundation. Also judging the awards were: Sir Charles Dunstone, co-founder and former chairman of Carphone Warehouse and chairman of the TalkTalk Group; Ben Goldsmith, CEO of Menhaden Capital, a new green-focused investment trust; and Charlie Birkett, co-founder and CEO of Y.CO, the challenger brand of the global superyacht industry.
Sacha Bonsor, editor in chief, Boat International Media, said: "Boat International Media is committed to fixing one of the world's largest solvable problems – the crisis in our oceans. We are delighted to have built a platform of recognition for the outstanding organisations and individuals working towards improving the health of the oceans. Our inspirational nominees and winners are driving awareness and implementing the change that can save our oceans, and they should all be immensely proud."
Charles Clover, executive director, Blue Marine Foundation, said: "Studies show that although the oceans are now under serious threat, with decisive action their resilience and carbon absorption can be improved and overfishing reversed within 20 years. There are still huge challenges ahead but the work of our winners is promising, motivating and worthy of celebration. This is one area of conservation where we are winning."
Adrian Grenier, actor and founder of the Lonely Whale Foundation, who was also shortlisted for an Ocean award, said: "The biggest threat to our oceans right now is non-action. Our oceans are resilient but only if we take collective steps towards protecting and rebuilding them. We need to protect 30 per cent of our oceans by 2030. Today, we've protected just three per cent. We have a long way to go but I'm ready for the challenge and the opportunity to engage a new community of environment leaders."
Helena Christensen, model and environmentalist, said: "I have huge respect and admiration for the sea. There is hardly anything more magical; its power is infinite and ever-changing. Ocean life depends on a thriving coral reef and we are destroying it."
Full list of winners: Ocean Awards 2017
Seafarers' Award: Ben Ainslie Racing, Land Rover BAR
Local Hero Award: Dennis Bryan Bait-it, Project Sharklink
Innovation Award: The Nature Conservancy
Responsible Business Award: Industry Group Agreement to Cod fishery in the northern part of North-East Atlantic
Policy Award: Claire Nouvian, Bloom
Public Education Award: Ian Urbina, The New York Times
Visionary Award: Stuart Beck, UN Ambassador for the Oceans and Seas
Science Award: Daniel Pauly and Dirk Zeller, Sea Around Us, the University of British Columbia
Additional Information
The Seafarers' Award, which celebrates an individual or group from the seafaring community that has made the biggest difference over the past year to advance marine conservation, went to Land Rover's Ben Ainslie Racing partnership. Known as Land Rover BAR, the movement was driven by Dr Susie Tomson and inspired the British America's Cup sailing team's sustainability strategy. The team is recognised for its project to bring back native oysters to southern British water and 'say no to single use plastic' campaigns while using technology sustainably via 'virtual chase boat'.
The Local Hero Award was picked up by Dennis Bryan Bait-it of Philippines-based Project Sharklink. A co-founder of Project Sharklink, Bait-it has worked to enhance the benefits of diver tourism to his local community. He was also recognised for bringing together local fishermen tasked with protecting Monad Shoal, the only place in the world where it is possible to dive with thresher sharks, by patrolling waters and reporting illegal shark fishing activity.
The Nature Conservancy created a groundbreaking marine investment model when it brokered a debt swap between the government of the Seychelles and its Paris Club creditors, restructuring the Seychelles' debt in exchange for a commitment by the 115-island archipelago to invest in marine conservation. This innovation provides a model for other small island developing states and saw the Conservancy awarded the Innovation Award.
The Industry Group Agreement to cod fishery in the northern part of Northeast Atlantic won the Award for Responsible Business. This follows the statement made by industry bodies including fishing unions, fleets, supermarkets and processors not to trawl for cod in the waters around Svalbard and up to the North Pole until evidence showed no harm would be caused. McDonald's Corporation played a major role in convening industry stakeholders around the question of protecting vulnerable marine habits in the Arctic. Other members of the group include the Norwegian Fishing Vessel Owners Association, Tesco, Young's Seafood Ltd and Marks & Spencer.
Claire Nouvian was awarded the Policy Award for her work with the Deep Sea Conservation Coalition, leading to the EU to pass a ban on deep-sea bottom trawling in June 2016. Nouvian founded BLOOM in 2005, waging a campaign to highlight the damage caused by such practices.
Investigative journalist Ian Urbina was selected as the winner of the Public Education Award for his Outlaw Ocean Series, published in the New York Times between July 2015 and February 2016. Urbina travelled across 14 countries and five seas to bring the extent of lawlessness on the oceans into the public eye, encouraging criminal prosecutions and alerting governments to the enormity of the problem. There are now plans for a Netflix film of the series produced by Leonardo DiCaprio.
Following a visit to Palau to study coral reef preservation in 1976, Stuart Beck became a passionate supporter of the island nation, helping it gain independence, and later becoming its ambassador to the United Nations. Beck, who died last year, was honoured with the Visionary Award for his work in establishing Palau as one of the strongest advocates for marine protection on the world stage. Beck is succeeded in his role by his wife Tulik.
On the 19th January 2016, Nature Communications published a study by Prof. Daniel Pauly and Dr Dirk Zeller, which showed that over the past 60 years the global fish catch had been about 50 per cent greater than official estimates suggested. The study, based on 10 years of collecting data, resulted in substantial media attention and is encouraging many countries to improve their monitoring of fisheries, control and enforcement approaches. Pauly and Zeller were awarded the highly coveted Science Award.
Switch2 Energy Awarded Trio Of International Management Standards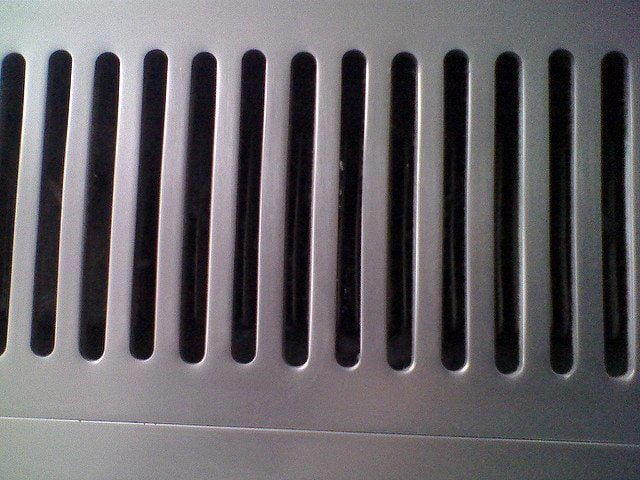 Switch2 Energy, district heating specialist, has received the ISO 14001:2015 environmental and OHSAS 18001: 2007 health and safety accreditations, which have been integrated with the company's existing ISO 9001:2015 quality management system to mark a triple achievement.
The company was supported through the process by FPA Consulting, and LRQA, which recommended Switch2 for the double certification following a five-day audit process.
Kirsty Lambert, Managing Director, Switch2, said: "We have always had robust management systems and processes, but we now have a fully integrated management system that combines the world's best environmental, health and safety and quality ISO standards.
"We have undertaken a rigorous business improvement and assurance process with professional support from FPA and LRQA and are very proud to have achieved a trio of ISO accreditations. These standards are at the heart of our strategy and operation, and are crucial in supporting the ongoing growth of our business."
John Barke, Managing Director, FPA Consulting, said: "Congratulations to Kirsty and the team. They have worked hard to maximize the benefits that ISO 9001, ISO 14001 and OHSAS 18001 can bring, in particular around customer service, satisfaction and managing business risk which is critical to their business resilience."
Yorkshire-based Switch2 Energy has more than 35 years experience of smart metering and billing for the community energy and district heating sector. The company remotely manages and monitors its smart meters from its UK customer service centre, which offers complete billing and administration services to more than 430 heat networks and 70,000 homes.
Further information: www.switch2.co.uk