Bringing a charitable boost to the world of foreign exchange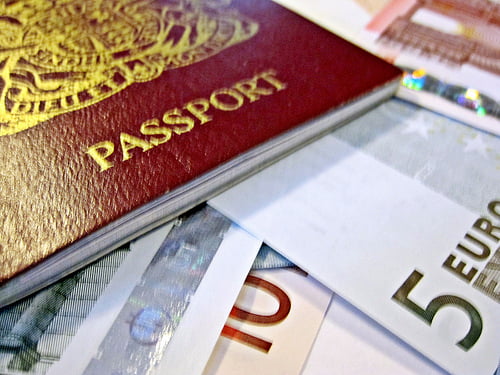 Global Ethical Brokerage in Tunbridge Wells has developed a new initiative in the world of foreign exchange. Simon Roberts, its managing director, has created a 'not just for profit' enterprise committed to corporate social responsibility, and he spoke about it with Alex Blackburne.
After a long career in the City in derivatives broking and the world of finance in Dusseldorf, New York and London, Simon Roberts decided it was time for a change. He wanted to give something back.
It wasn't because he hadn't been making money; he even admits to have been "very profitable over the years". But after reading about one too many financial scandals in the press and coming into contact with one too many so-called 'fat cats' in the City, things just didn't sit comfortably anymore.
So, packing up his possessions into a bag, he left the big smoke and headed for the lefty Kent town of Royal Tunbridge Wells – shortly after which, Global Ethical Brokerage (GEB) was born.
Self-styled as a foreign exchange brokerage with a difference, GEB donates a percentage of its profits from every transaction to charity – almost unheard of in the cutthroat world of brokers. So why take such a bold step?
The world is changing and more companies are assuming a corporate social responsibility programme. We want to help make a difference if we can
"I have always had an interest in charitable causes having been long associated with the Round Table, Starlight Children Foundation and Oxfam", Roberts explains.
"I recognised there was an opportunity to address the needs of our customers but also to have a positive impact on the local, national and international communities.
"Why shouldn't I try to make some profit but also do some good and try to help enact a change?
"It's a growing sentiment in the marketplace and there's a lot of people out there starting think "enough is enough"."
So how does GEB work and what philosophy lies behind the creation of the oxymoron, 'ethical brokerage'?
Well, in the competitive world of the foreign exchange dealing, GEB offers secure, fast, competitive currency transfers initiated by a dedicated team of professionals.It will quote customers on spot and forward currency rates up to two years in advance with no fees or commission, subject to the amount dealt.
But this is where the similarity with conventional brokerages ends.
"Our unique selling point is that when somebody comes and initiates a trade, they have the choice of charity they want to support", Roberts describes.
"One of our competitors, Ethical Currency, works in a similar way but only donates to things like HIV/AIDS and poverty in Africa. All well and honourable causes, but because we're trying to penetrate the whole marketplace, we didn't feel that was the right business model.
"We want to give the trade initiator the choice of supporting a charity that they want to support."
So clients therefore come to GEB not only with details of the foreign exchange transaction that they wish to undertake, but also with the details of the charity they want to donate to, which happens through GEB's Charitable Aid Foundation account.
GEB's commitment to social change makes it almost unique in its field; certainly in the UK, where there is only one other firm that puts ethics at the centre of its business model.
On top of its charitable donations, it has also entered into partnerships with Starlight Children's Foundation, CAFOD and Hospice in the Weald.
"Living and working in the Tunbridge Wells area, I really wanted to support a local charity", Roberts says.
"Hospice in the Weald offers an amazing service as the leading specialist in palliative care for west Kent and north east Sussex.
Why shouldn't I try to make some profit but also do some good and try to help enact a change?
"As a company we also wish to support national and international causes. We feel that we are going to try and make a difference.
"We still live in a world where over a billion people still do not have enough to eat, and where people are denied access to the basic necessities of life, food, clean water, education and healthcare.
"The world is changing and more companies are assuming a corporate social responsibility programme. We want to help make a difference if we can."
One of the best comparisons to GEB's model is the Robin Hood tax (or the Tobin tax if you were around in the '70s), which if installed, would place a relatively small tax – around 0.1% – on all financial market transactions in the UK.
Indeed, some European governments have looked favourably at it, but it's unlikely to come into effect in the near future, purely because of the lack of consensus on the matter (the UK government has voiced its opposition to the idea).
The main difference between GEB's charitable donations and a tax of this kind is that a percentage of its profits goes to good UK causes, and not into the government's "treasure chest".
Therefore, for all transactions over £10,000 or its equivalent currency, GEB is committed to donating 0.1% of notional value of its profit to charity.
Roberts says, "We want customers to choose us because our service is excellent and our rates are highly competitive, but like us they share in our ethical values and want to give something back. ''
"The customers benefit from secure and fast international transfers and the ability to make regular payments abroad, but also have the opportunity to endorse their social responsibility programme."
Roberts adds that he is enjoying the challenges of working in a highly competitive and fast-paced market, meeting customers and developing new business contacts. And he has big plans to add other product lines to the firm – all of which will share the same ethical values that currently makes GEB a pioneer in principles-led foreign exchange.
Further reading:
Reforming the banking system for good
Co-op to take on 4.8m Lloyds customers in banking overhaul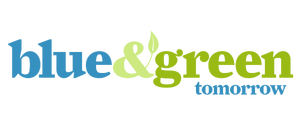 How to be More eco-Responsible in 2018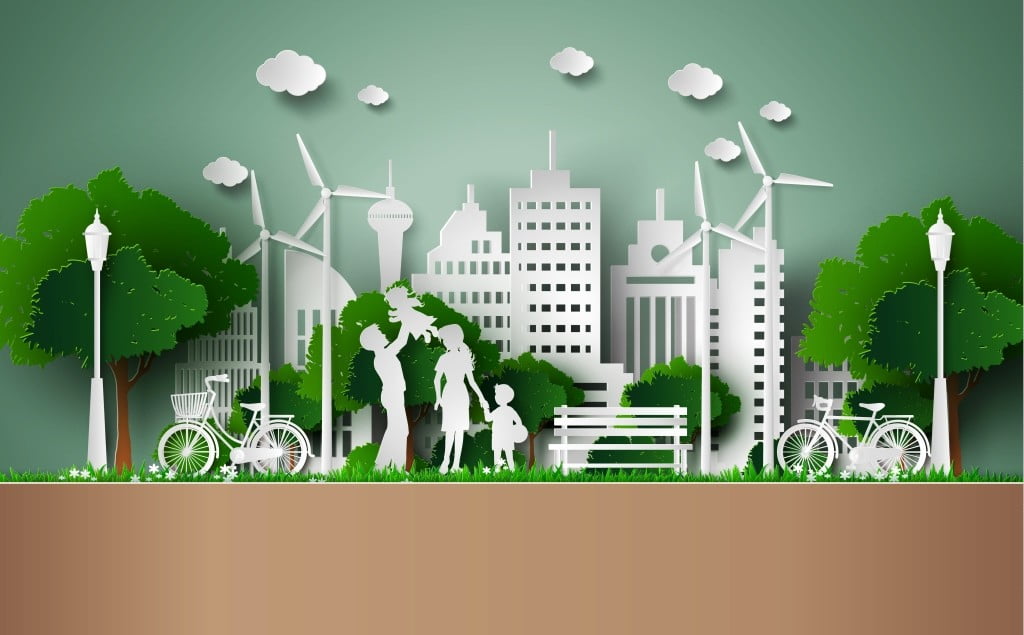 Nowadays, more and more people are talking about being more eco-responsible. There is a constant growth of information regarding the importance of being aware of ecological issues and the methods of using eco-friendly necessities on daily basis.
Have you been considering becoming more eco-responsible after the New Year? If so, here are some useful tips that could help you make the difference in the following year:
1. Energy – produce it, save it
If you're building a house or planning to expand your living space, think before deciding on the final square footage. Maybe you don't really need that much space. Unnecessary square footage will force you to spend more building materials, but it will also result in having to use extra heating, air-conditioning, and electricity in it.
It's even better if you seek professional help to reduce energy consumption. An energy audit can provide you some great piece of advice on how to save on your energy bills.
While buying appliances such as a refrigerator or a dishwasher, make sure they have "Energy Star" label on, as it means they are energy-efficient.
Regarding the production of energy, you can power your home with renewable energy. The most common way is to install rooftop solar panels. They can be used for producing electricity, as well as heat for the house. If powering the whole home is a big step for you, try with solar oven then – they trap the sunlight in order to heat food! Solar air conditioning is another interesting thing to try out – instead of providing you with heat, it cools your house!
2. Don't be just another tourist
Think about the environment, as well your own enjoyment – try not to travel too far, as most forms of transport contribute to the climate change. Choose the most environmentally friendly means of transport that you can, as well as environmentally friendly accommodation. If you can go to a destination that is being recommended as an eco-travel destination – even better! Interesting countries such as Zambia, Vietnam or Nicaragua are among these destinations that are famous for its sustainability efforts.
3. Let your beauty be also eco-friendly
We all want to look beautiful. Unfortunately, sometimes (or very often) it comes with a price. Cruelty-free cosmetics are making its way on the world market but be careful with the labels – just because it says a product hasn't been tested on animals, it doesn't  mean that some of the product's ingredients haven't been tested on some poor animal.
To be sure which companies definitely stay away from the cruel testing on animals, check PETA Bunny list of cosmetic companies just to make sure which ones are truly and completely cruelty-free.
It's also important if a brand uses toxic ingredients. Brands such as Tata Harper Skincare or Dr Bronner's use only organic ingredients and biodegradable packaging, as well as being cruelty-free. Of course, this list is longer, so you'll have to do some online research.
4. Know thy recycling
People often make mistakes while wanting to do something good for the environment. For example, plastic grocery bags, take-out containers, paper coffee cups and shredded paper cannot be recycled in your curb for many reasons, so don't throw them into recycling bins. The same applies to pizza boxes, household glass, ceramics, and pottery – whether they are contaminated by grease or difficult to recycle, they just can't go through the usual recycling process.
People usually forget to do is to rinse plastic and metal containers – they always have some residue, so be thorough. Also, bottle caps are allowed, too, so don't separate them from the bottles. However, yard waste isn't recyclable, so any yard waste or junk you are unsure of – just contact rubbish removal services instead of piling it up in public containers or in your own yard.
5. Fashion can be both eco-friendly and cool
Believe it or not, there are actually places where you can buy clothes that are eco-friendly, sustainable, as well as ethical. And they look cool, too! Companies like Everlane are very transparent about where their clothes are manufactured and how the price is set. PACT is another great company that uses non-GMO, organic cotton and non-toxic dyes for their clothing, while simultaneously using renewable energy factories. Soko is a company that uses natural and recycled materials in making their clothes and jewelry.
All in all
The truth is – being eco-responsible can be done in many ways. There are tons of small things we could change when it comes to our habits that would make a positive influence on the environment. The point is to start doing research on things that can be done by every person and it can start with the only thing that person has the control of – their own household.
Top 5 Changes You can Make in Your Life to Reduce Your Carbon Footprint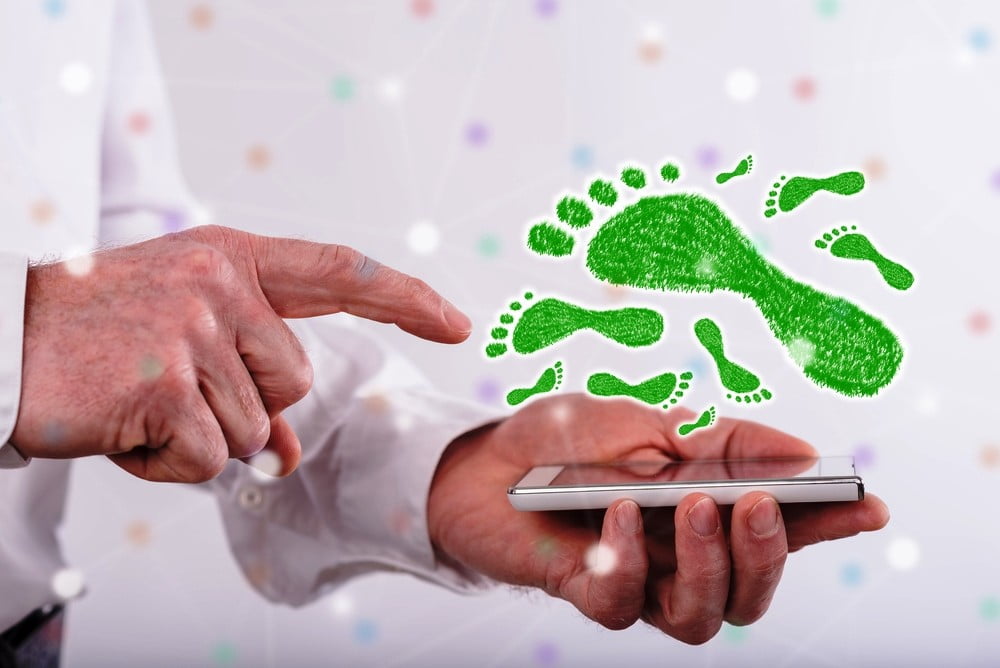 In a world, where war rages and global warming threatens our very existence, the inhabitants of earth need to be extra vigilant in their efforts to go green. This includes reducing your carbon footprint on the earth and leading a more sustainable life.
Many homeowners feel perplexed by all of the options available to reduce their carbon footprint. They may even feel (falsely) that making their household more green will fail to make that much of a difference in the fight to save our planet.
Even a single home going green has a massive impact on the environment. We can win this battle on home at a time. If you're interested in accepting the challenge of making your household a green home, read on below for a few of the top changes you can make in your life to reduce your carbon footprint. We all stand to benefit from making the earth safer for future generations – and your wallet won't complain when you start to see the savings in annual energy costs.
Switch From Dirty Energy to Clean Solar
The ION Solar reviews tell it all–solar is the best way to go. Whether your goal is to slash your energy bills, or to reduce your carbon footprint, the sun is a fantastic source of renewable energy.
It's important to get past the hype from solar installers. Instead, listen to the plethora of impartial customer reviews that mention everything from a $20 energy bill, to the incredible feeling of knowing that you are doing your part by going green and minimizing harmful emissions in to our atmosphere.
The average investment is $15,000 to $30,000 for installation and purchase of solar panels. Optional battery power packs can help provide consistent power during both night and day. And many government agencies provide federal, state or local grants to help offset upfront investments in clean energy.
Depending on which installed you choose, your household may qualify for low-interest or zero interest loans to cover the up-front cost of your installation. And the loan payments are usually less than your current monthly power bill.
It really is a win-win, as home buyers are looking for homes that feature this technology – meaning solar power installation improves the resale value of your property.
Home Modifications
And there are a number of additional home modifications that can help improve the energy efficiency of your home. A programmable thermostat can better manage energy consumption from home cooling and heating systems while you're away from home. And weather stripping your doors can help keep cool air in during the summer, and warm air in during the winter.
Of course, energy conservation starts at home. And this includes setting a powerful example for your kids. Teach your children how to close windows, strategically keep doors open or closed based on airflow, and encourage them to leave the thermostat alone – opting for adding or removing layers of clothing instead.
Unplug Appliances and Shut Off Electronics
Unplugging your appliances when they aren't in use, such as the toaster and the coffee maker, has more of an impact than you might think. Set your TVs and stereos on sleep timers, instead of letting them run around the clock. The cumulative impact of wasteful electronic device usage is horrible for our environment – putting unnecessary strain on our electrical grid.
Recycle
One of the simplest and easiest ways to reduce your carbon footprint is by recycling. You are already throwing this stuff away anyway, right? It doesn't take much more effort to just put recyclables in a separate container to be recycled, now does it?
Oh, and did I mention that you can earn money for recycling? Yes! Many cities and towns have recycling centers that will purchase your clean plastic and glass bottles for reuse.
Minimize Your Water Usage
Water is one of the easiest things to forget about when it comes to reducing your carbon footprint. Preserve water by turning off the faucet while brushing your teeth. Shorten your shower by a few minutes and turn down the heat on that water heater. You'll be surprised at how much lower your water bill and your energy bill will be.
Saving money and reducing your carbon footprint? What isn't to love?
These are just a few of the top ways that you can reduce your carbon footprint and start living a greener lifestyle. And we aren't factoring in all of the advantages that we'll reap from public investments in a smarter energy grid.
From decreasing your water usage, to switching to solar for your home's energy needs, you will feel good at the end of the day knowing you are doing your part to save the future of this planet for generations to come!