From ethics to sustainability: shifting the investment debate for 2014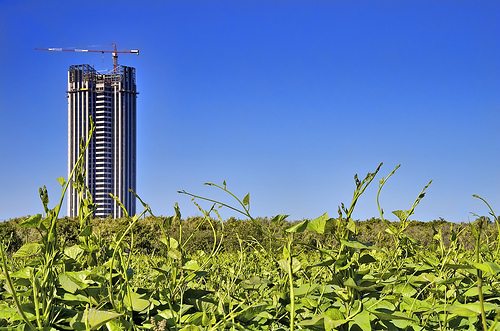 With 2013 drawing to a close, Alex Blackburne speaks to three leading sustainable investment fund houses to gather their reflections on the last 12 months.
Ethical investment was thrust into the mainstream in 2013 – much to the Church of England's embarrassment – when it was revealed in July that the church had been invested indirectly in payday lender Wonga. This, just a day after the archbishop of Canterbury had condemned the industry over its irresponsible activity.
The issue reappeared in public consciousness a few months later, when a BBC Panorama investigation unearthed that Comic Relief held, or at least had held, stakes in a number of major tobacco, alcohol and arms companies. It's safe to say the charity's staff, supporters and trustees were left with more than just red noses.
For Clare Brook, founding partner at London-based WHEB Asset Management, these two events – while beneficial in raising awareness – proved that the debate in 2014 needs to shift away from ethics and towards sustainability.
"We're not really talking about the far more serious issues around climate change and the fact that all major capital markets at the moment are still dominated by extractives and carbon-intensive industries", she says.
"It would be a significant breakthrough if in 2014 the debate around unburnable carbon, fossil fuel divestment and Bill McKibben's work – which is having a lot of resonance in our world – hit the popular consciousness."
McKibben, the founder of the activist group 350.org, has become the poster child of the fossil fuel divestment movement. Using the UK-based thinktank Carbon Tracker's comprehensive analysis into so-called stranded assets, he has toured the world in an effort to educate individuals about the threat, urging universities, businesses and investors to get rid of their oil, gas and coal stocks. The Carbon Tracker research describes as much as 80% of known high-carbon reserves as "unburnable" if the world begins to take tackling climate change seriously.
Brook believes this issue – known as the carbon bubble – is of greater significance than the Church of England or Comic Relief's unethical investment strategies.
"Would people be sufficiently outraged if a major charity that operates in third world countries was found to be investing in oil companies?" she asks.
"I don't want to downplay the significance of the Church of England's investment in Wonga, but nobody is going to die. But if you've got a typhoon hitting the Philippines on a scale that has never yet been seen – because we're looking at more and more extreme weather events due to climate change – people should be re-evaluating what drives our economies."
Tackling key sustainability challenges
Given the problems relating to fossil fuel usage, the ethical investment momentum going into 2014 appears to be with fund providers that actively seek out companies that provide sustainability solutions, rather than simply screen out the bad guys. This represents something of a sea change in an industry whose historical roots lie firmly in the negative screening camp.
The sextet of sin sectors that were at one time completely off-limits for ethically-minded investors – alcohol, tobacco, pornography, gambling, armaments and nuclear power – is somewhat dated, in that a range of other social and environmental concerns are perhaps more relevant now (few more so than fossil fuels).
And with fund managers increasingly selecting stocks on a positive basis, rather than excluding them using negative screens, the sustainable investment space has flourished in 2013.
Performance: the numbers speak for themselves
In August, Moneyfacts said that ethical and sustainable investment funds had generally performed better financially than their mainstream counterparts in the previous 12 months. The average ethical fund had delivered annual returns of 24%, it said, compared with the 18% growth displayed by the average non-ethical fund.
The HSBC Global Climate Change Benchmark Index (CCI) also showed strong returns, delivering an impressive 19.8% in the year to December 6, and in so doing outperforming the MSCI All Country World Index by 2.7%. HSBC says this is the first time the climate sector has performed better than global equities.
WHEB has seen its assets under management grow 56% in the past 12 months – which Brook attributes to the team of experts it acquired in 2012.
Meanwhile Alliance Trust Investments, another of the industry's leading players, has also seen its funds fare well in 2013, with its entire Sustainable Future range appearing in the first or second quartile over three years – the method by which performance is measured, with first quartile made up of the top 25% best performing funds. "We believe sustainable companies make better investments", it says, "Performance backs this up."
Its sustainable and responsible investment (SRI) team accredits the success to profitable stocks in its energy efficiency, pollution control, innovative medicines and vehicle safety themes. These include Kingspan, a building insulation manufacturer; Johnson Matthey, which makes catalytic convertors for cars; Roche and Alexion, which produce cancer drugs and treat rare auto-immune disease respectively; and Continental, which continues to develop safety equipment for cars.
"We believe that companies which help to make our environment cleaner and improve the quality of our lives are more likely to prosper", the team says.
"They will continue to grow as demand for their services increases. So while there will no doubt be macroeconomic wobbles in 2014, the prospects for more sustainable companies remains positive."
Engaging with business
The Rana Plaza disaster in Bangladesh, which saw more than a 1,000 die when a factory collapsed in May, also brought responsible investment to the fore. Alliance Trust joined a coalition of investors urging major retailers to sign the Accord on Fire and Building Safety in Bangladesh, which now over 100 are signatories of.
The SRI team highlights this sort of investor engagement as crucial going into 2014, adding, "It can't be called a highlight, given the tragic loss of life, but the reaction of shareholders, unions and retailers to the Rana Plaza accident is commendable, and shows that abuses of human rights in business is completely unacceptable."
Another example is that of GlaxoSmithKline, which some of Alliance Trust's Sustainable Future funds invest in. In July, when the pharmaceuticals giant was accused of large-scale bribery in China, Alliance Trust SRI analyst Mike Appleby wrote a detailed critique justifying their investment in the company. He confirmed they would be meeting GSK representatives to discuss the misdemeanours, adding, "We will continue to hold the company as long as we are satisfied that it is doing all it can to get its house in order and clean up how it operates if evidenced by a proactive and industry leading response to how it manages its business."
Elsewhere, the WHEB team ambitiously write to every company they vote against at meetings – 32 so far – explaining their reason for doing so. Four have responded and shown good progress, while 11 are said to have recognised the issues and made some improvements. One firm replied saying WHEB's was the first investor letter it had ever received.
Key themes in 2013
Brook points towards the HSBC research, which says energy efficiency and energy management had been the strongest performing sector in the climate space in 2013, with returns of 29.3%. This was followed by low-carbon energy production (15.0%) and environment and land use management (14.8%).
Meanwhile, Claudia Quiroz, investment director at Quilter Cheviot, says 2013 has been a successful one for equity markets more generally.
"The macroeconomic background has been clearly supportive for equities with investors anticipating an improving trend and global equities re-rating from their 2011 low", she says.
"Having said that, valuations still look reasonable.  Even in markets such as the US, which have performed very strongly, valuations are only at their long-term average and well below previous market peaks.
"The UK saw a 'renaissance' of the renewables space in 2013 with nearly £1 billion worth of equity raised for solar and wind power generation projects via the stock market."
Quiroz adds that the firm's Climate Assets fund, which invests in companies that stand to benefit from the convergence of climate change, population growth and resource scarcity, has fared very well in 2013. Financial Express, the investment data service, recognised the fund's solid performance by awarding it a three Crown rating – given to funds that appear in the second quartile.
Looking ahead to 2014
It's clear that investment that takes into account non-financial factors can match, and often outperform, investment that focuses solely on the bottom line. To echo Clare Brook's sentiments at WHEB, though, we need to transform the debate for 2014. It's no longer solely about ethics; it's about sustainability.
Let's not get rid of ethics completely – they are still integral to investment – but let's instead focus on engaging the mainstream with the financial case for sustainability. The likes of Carbon Tracker are doing that brilliantly in relation to fossil fuels, and let's build on their excellent work.
If it is morally repugnant for investors to profit from industries like tobacco, alcohol and the arms trade, it is utterly deplorable for them to hold fossil fuel stocks that contribute to an environmental challenge, the likes of which have never been witnessed by humankind. The same goes for owning stakes in businesses with atrocious human rights records and ones that deplete precious natural resources like water.
It's time to change the line of attack. Let's aim for the investment community's head, not its heart.
Further reading:
Do you know what your money is doing while you sleep?
There is a disconnect between investment and the real world
'Parents, stop f***ing up my future!' A new campaign for sustainable investment
Comic Relief shoots itself in the foot – possibly with a gun it's invested in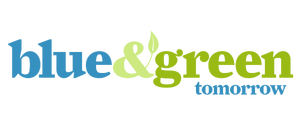 Will Self-Driving Cars Be Better for the Environment?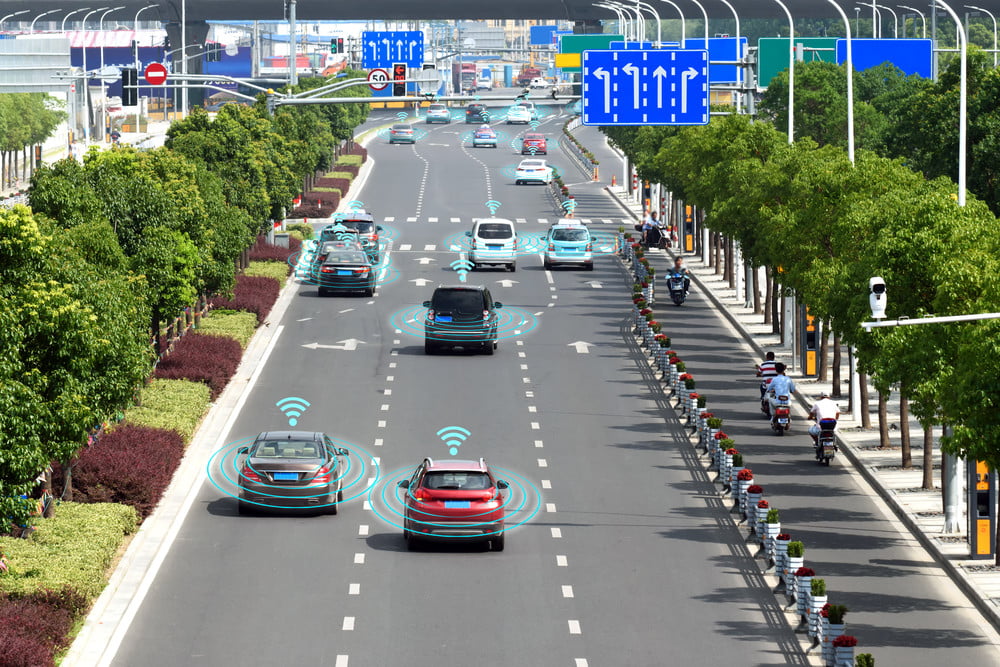 Technologists, engineers, lawmakers, and the general public have been excitedly debating about the merits of self-driving cars for the past several years, as companies like Waymo and Uber race to get the first fully autonomous vehicles on the market. Largely, the concerns have been about safety and ethics; is a self-driving car really capable of eliminating the human errors responsible for the majority of vehicular accidents? And if so, who's responsible for programming life-or-death decisions, and who's held liable in the event of an accident?
But while these questions continue being debated, protecting people on an individual level, it's worth posing a different question: how will self-driving cars impact the environment?
The Big Picture
The Department of Energy attempted to answer this question in clear terms, using scientific research and existing data sets to project the short-term and long-term environmental impact that self-driving vehicles could have. Its findings? The emergence of self-driving vehicles could essentially go either way; it could reduce energy consumption in transportation by as much as 90 percent, or increase it by more than 200 percent.
That's a margin of error so wide it might as well be a total guess, but there are too many unknown variables to form a solid conclusion. There are many ways autonomous vehicles could influence our energy consumption and environmental impact, and they could go well or poorly, depending on how they're adopted.
Driver Reduction?
One of the big selling points of autonomous vehicles is their capacity to reduce the total number of vehicles—and human drivers—on the road. If you're able to carpool to work in a self-driving vehicle, or rely on autonomous public transportation, you'll spend far less time, money, and energy on your own car. The convenience and efficiency of autonomous vehicles would therefore reduce the total miles driven, and significantly reduce carbon emissions.
There's a flip side to this argument, however. If autonomous vehicles are far more convenient and less expensive than previous means of travel, it could be an incentive for people to travel more frequently, or drive to more destinations they'd otherwise avoid. In this case, the total miles driven could actually increase with the rise of self-driving cars.
As an added consideration, the increase or decrease in drivers on the road could result in more or fewer vehicle collisions, respectively—especially in the early days of autonomous vehicle adoption, when so many human drivers are still on the road. Car accident injury cases, therefore, would become far more complicated, and the roads could be temporarily less safe.
Deadheading
Deadheading is a term used in trucking and ridesharing to refer to miles driven with an empty load. Assume for a moment that there's a fleet of self-driving vehicles available to pick people up and carry them to their destinations. It's a convenient service, but by necessity, these vehicles will spend at least some of their time driving without passengers, whether it's spent waiting to pick someone up or en route to their location. The increase in miles from deadheading could nullify the potential benefits of people driving fewer total miles, or add to the damage done by their increased mileage.
Make and Model of Car
Much will also depend on the types of cars equipped to be self-driving. For example, Waymo recently launched a wave of self-driving hybrid minivans, capable of getting far better mileage than a gas-only vehicle. If the majority of self-driving cars are electric or hybrids, the environmental impact will be much lower than if they're converted from existing vehicles. Good emissions ratings are also important here.
On the other hand, the increased demand for autonomous vehicles could put more pressure on factory production, and make older cars obsolete. In that case, the gas mileage savings could be counteracted by the increased environmental impact of factory production.
The Bottom Line
Right now, there are too many unanswered questions to make a confident determination whether self-driving vehicles will help or harm the environment. Will we start driving more, or less? How will they handle dead time? What kind of models are going to be on the road?
Engineers and the general public are in complete control of how this develops in the near future. Hopefully, we'll be able to see all the safety benefits of having autonomous vehicles on the road, but without any of the extra environmental impact to deal with.
New Zealand to Switch to Fully Renewable Energy by 2035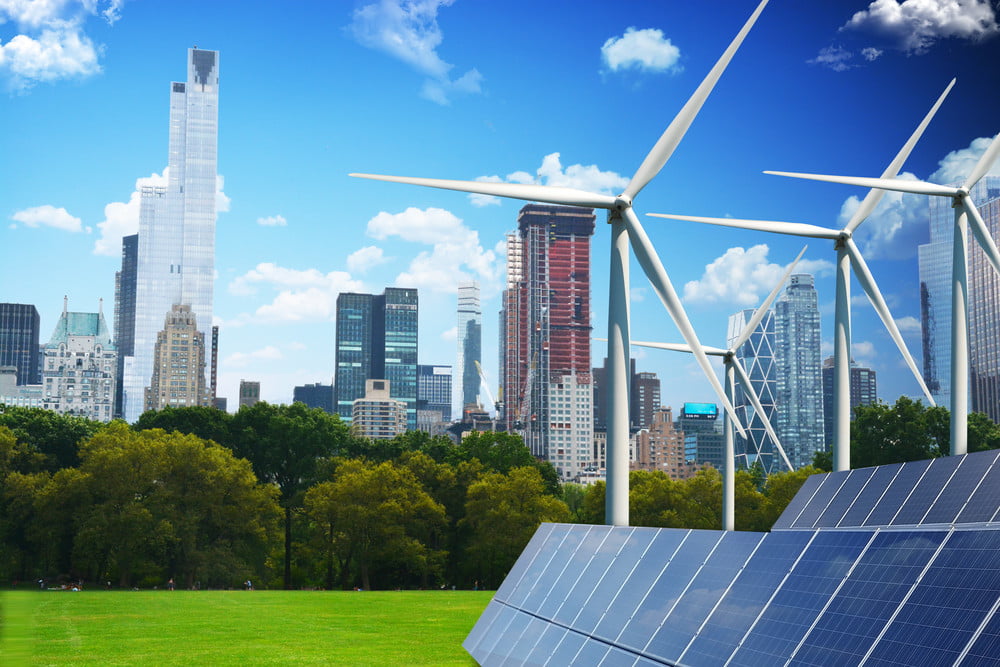 New Zealand's prime minister-elect Jacinda Ardern is already taking steps towards reducing the country's carbon footprint. She signed a coalition deal with NZ First in October, aiming to generate 100% of the country's energy from renewable sources by 2035.
New Zealand is already one of the greenest countries in the world, sourcing over 80% of its energy for its 4.7 million people from renewable resources like hydroelectric, geothermal and wind. The majority of its electricity comes from hydro-power, which generated 60% of the country's energy in 2016. Last winter, renewable generation peaked at 93%.
Now, Ardern is taking on the challenge of eliminating New Zealand's remaining use of fossil fuels. One of the biggest obstacles will be filling in the gap left by hydropower sources during dry conditions. When lake levels drop, the country relies on gas and coal to provide energy. Eliminating fossil fuels will require finding an alternative source to avoid spikes in energy costs during droughts.
Business NZ's executive director John Carnegie told Bloomberg he believes Ardern needs to balance her goals with affordability, stating, "It's completely appropriate to have a focus on reducing carbon emissions, but there needs to be an open and transparent public conversation about the policies and how they are delivered."
The coalition deal outlined a few steps towards achieving this, including investing more in solar, which currently only provides 0.1% of the country's energy. Ardern's plans also include switching the electricity grid to renewable energy, investing more funds into rail transport, and switching all government vehicles to green fuel within a decade.
Zero net emissions by 2050
Beyond powering the country's electricity grid with 100% green energy, Ardern also wants to reach zero net emissions by 2050. This ambitious goal is very much in line with her focus on climate change throughout the course of her campaign. Environmental issues were one of her top priorities from the start, which increased her appeal with young voters and helped her become one of the youngest world leaders at only 37.
Reaching zero net emissions would require overcoming challenging issues like eliminating fossil fuels in vehicles. Ardern hasn't outlined a plan for reaching this goal, but has suggested creating an independent commission to aid in the transition to a lower carbon economy.
She also set a goal of doubling the number of trees the country plants per year to 100 million, a goal she says is "absolutely achievable" using land that is marginal for farming animals.
Greenpeace New Zealand climate and energy campaigner Amanda Larsson believes that phasing out fossil fuels should be a priority for the new prime minister. She says that in order to reach zero net emissions, Ardern "must prioritize closing down coal, putting a moratorium on new fossil fuel plants, building more wind infrastructure, and opening the playing field for household and community solar."
A worldwide shift to renewable energy
Addressing climate change is becoming more of a priority around the world and many governments are assessing how they can reduce their reliance on fossil fuels and switch to environmentally-friendly energy sources. Sustainable energy is becoming an increasingly profitable industry, giving companies more of an incentive to invest.
Ardern isn't alone in her climate concerns, as other prominent world leaders like Justin Trudeau and Emmanuel Macron have made renewable energy a focus of their campaigns. She isn't the first to set ambitious goals, either. Sweden and Norway share New Zealand's goal of net zero emissions by 2045 and 2030, respectively.
Scotland already sources more than half of its electricity from renewable sources and aims to fully transition by 2020, while France announced plans in September to stop fossil fuel production by 2040. This would make it the first country to do so, and the first to end the sale of gasoline and diesel vehicles.
Many parts of the world still rely heavily on coal, but if these countries are successful in phasing out fossil fuels and transitioning to renewable resources, it could serve as a turning point. As other world leaders see that switching to sustainable energy is possible – and profitable – it could be the start of a worldwide shift towards environmentally-friendly energy.
Sources: https://www.bloomberg.com/news/articles/2017-11-06/green-dream-risks-energy-security-as-kiwis-aim-for-zero-carbon
https://www.reuters.com/article/us-france-hydrocarbons/france-plans-to-end-oil-and-gas-production-by-2040-idUSKCN1BH1AQ