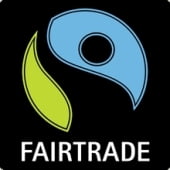 Going beyond Fairtrade Fortnight
Fairtrade 'Take a Step' campaign is proving to be hugely successful, but there is another way to increase people's awareness of products that help out the producers in developing countries – gaining Fairtrade status for your university, business or town.
Fairtrade products seem to have bucked the economic trend with sale of these types of products witnessing a significant increase in the past year.
This all excellent news, but to reach the place we want to be everyone needs to unite and do more. And to that end, the Fairtrade Foundation recognises the work of those who go one step beyond choosing the right products when in the supermarket.
Click to enlarge.In the UK, a number of universities have already been awarded Fairtrade status, which means they promote the campaign, sell fairtrade goods on campus as well as developing policies to continue supporting Fairtrade.
The scheme began in 2003 and Oxford Brookes was the first university to be awarded the status. Since then, many have followed. One of the most recent to be awarded the status is the University of Lincoln. The university's environment sustainability manager, Dan Clayton, said that having the status "shows that we are taking ethical issues into consideration in our purchasing decisions".
He added, "Achieving the Fairtrade status is all part of the journey to making the university more environmentally aware. The key issues are reducing our energy consumption, cutting the amount of waste we send to landfill and ensuring any new buildings take environmental and running costs into account".
And what could be better than the future of sustainability being established by future generations? At Blue & Green Tomorrow we have written previously about the importance of our education system setting a sustainable example.
Clayton explained that recognition of the university's progress can help raise awareness of Fairtrade outside the campus, with Lincoln aiming to become a Fairtrade Town. There are already more than 500 of these towns in the UK that helps to broadcast the message even further. As the Fairtrade Foundation website says, "By choosing to support Fairtrade, your community can add its voice to demands for a trade system that puts people, not profit, at the heart of the transactions".
As we at B&GT so often point out, the same ethical attitudes can also be applied to business. Earlier this month, the first ever Fairtrade Business Awards took place in Bristol, offering the chance to prove that you can be a successful business whilst also being ethical. We are proud to say that one of our IFA friends, Stewart Investment Planning, received a bronze award in the best fairtrade office category at the ceremony. Taking small steps, such as offering Fairtrade refreshments to your employees, can make all the difference.
So, when you are doing your next weekly shop, consider the whole story behind the food you are buying, not just whether it will make a tasty meal. Furthermore, if you're interested in shopping more sustainably beyond food, we recommend taking a gander at the Ethical Superstore.
Infographic: Ben Willers
Related articles:
Fairtrade 'responsibile capitalism in action'
Ethical goods still proving popular
---
Register with Blue and Green to Comment
To leave a comment on this article, fill in your details below to register, alternatively if you are already registered you can login here.