Holden & Partners (London) on National Ethical Investment Week 2013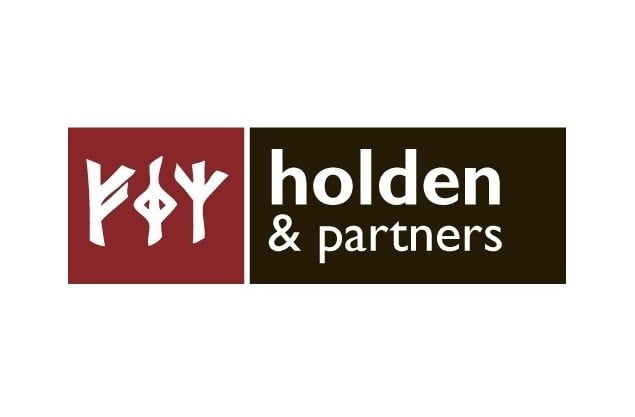 With just over two weeks until this year's National Ethical Investment Week (October 13-19) kicks off, we're catching up with financial advisers who specialise in ethical investment.
Given the news that Blue & Green Tomorrow has acquired ethical investment website Worldwise Investor, we thought it fitting to get the views of Mark Hoskin, a partner at Holden & Partners which previously owned Worldwise.
What are you hoping for at this year's National Ethical Investment Week?
That all investors consider putting 10% of their portfolio into sustainable funds as a start. This makes sense to me from an investment perspective because it reflects how governments and businesses are adapting and changing their processes to be more sustainable and will feed through into corporate profits in the future. Why not try and invest in business leaders and innovators concerned about keeping profitability up by not wasting society's valuable resources?
To achieve this, I am hoping that the mainstream media pick up on the fact that sustainable funds have performed in line with mainstream markets and they don't simply go for the cheap shots with headlines such as "Ethical funds underperform", because they are attention grabbing and they find one or two funds which underperform.
In the past we have seen many advisers (who don't really advise in this space) happy to make such statements for cheap publicity. Funds of all types underperform certain benchmark,s irrespective of any sustainable or ethical overlays on a fund, whilst other funds outperform.
In the analysis we have done, we do not find that it is the ethical or sustainable overlay which is the biggest factor in returns, but rather the fund managers' decisions within those parameters. Based on historical data and our understanding of how the future might pan out, we are convinced that investing on a longer term basis with values in mind will not disadvantage investors and indeed may benefit them.
Our wealthiest clients tend to want their values to come through in the investment process and we hope that this message is considered and absorbed by other financial advisers who have been historically a block to sensible discussion on how investments can relate to values. In this way, a greater number of people can be helped to achieve their financial objectives with sustainability in mind.
What did you get out of National Ethical Investment Week last year?
I think Holden & Partners may have got a few quotes in the national press and I went to present to a church group, but nothing concrete from a business perspective at the time. However, I think the week is more about reaching out to people to try and get them to rethink what they are doing with their money, because it is what they do with their money which drives society.
We buy eco-products in stores, insulate our homes, buy renewable energy and think about food miles and local produce, but when it comes to investments it is as if our rational minds go out of the window: "Let's just buy those oil companies because they did well for our grandfathers!" This week should be about making people think about the logic of that type of approach.
How has ethical/responsible/sustainable/green investment changed in the past 12 months? What trends have you noticed?
The financial crisis really sent the sustainable and ethical funds market into defensive mode, certainly from a retail investor perspective. We saw the old big names in the field like Henderson fire their whole investment team, Aviva offload their sustainable team to Alliance Trust and F&C disappear into their internal restructuring and concerns about Friends Life.
It seems the same management consultants were going round to the same investment houses suggesting the same strategies, which broadly were to focus on fixed interest and property.
All the talk in the markets has been of investing defensively. As usual it has been a case of don't follow the sentiment, because sustainable and ethical funds have tended to outperform, as the US continues to pump billions of new dollars into the market, with defensive approaches suffering.
This may be why Henderson has undergone a bit of an internal rethink on what to do going forward with its ethical funds. It might also be why First State, despite having to soft close its Sustainable Asia Pacific Fund and Sustainable Global Emerging Markets Fund to new money due to too much demand, is starting to engage more with the independent financial adviser (IFA) community about sustainability than it did in the past, prompted in part by their chief executive, and why UBS is also considering launching its sustainability fund as an OEIC in the UK.
I sense change in the market with new players prepared to go out an engage about sustainability. Royal London has just completed on their purchase of the Co-op fund management business and we wait to see how it will engage with the retail investor, while Alliance Trust is undertaking a huge roadshow to engage with IFAs.
So it is very much the case of new names and leaders taking the message to IFAs and investors with the old 'ethical' funds of the 1980s and 1990s in the background. And there is a feeling amongst the investment houses I talk to that while the wealth in the UK tends to be with the 60-year-olds and over today, the younger generation in their 30s and 40s get sustainability and it will be a big part of their future decision making process, so it is all to play for.
Tell us something interesting about you or your firm that investors/clients might not already know.
The combined years of experience of our seven partners/financial advisers is 140 years. One hundred and forty years ago in 1873, Rio Tinto was established in Spain and on September 18 of that year, the New York stock market crashed, when bank reserves reportedly fell from $50m to $17m, which caused a depression until 1879. Sound familiar?!
Why should an investor seek ethical/sustainable/responsible financial advice from you?
We are honest, easy to get on with, trustworthy and know what we are talking about.
We look after approximately 300 clients looking for sustainable investments already with assets under management between £100,000 and £15m. We have been advising value-led investment clients for many years, prior to establishing Holden & Partners in 2003. We are considered to be experts in this field within the adviser community and have written Guides to Ethical and Climate Change Investment, prior to starting www.worldwiseinvestor.com, which we recently sold to Blue & Green Communications Ltd and which will become the investment pages of Blue & Green Tomorrow.
Roughly 30% of our assets under management (circa £120m) are in ethical or sustainable funds, with about 40% of our 700 or so clients being specifically interested in the sustainable and ethical investment funds. We are a firm of chartered financial planners and as such are practical and not ideological about values.
A main part of our role is to help clients steer a sensible course, taking their values into account as well as tax considerations, and ensuring they meet their financial objectives and expectations. So please feel free to get in touch and give me, or one of our advisers a call. We are always happy to help.
www.holden-partners.co.uk / www.neiw.org
Further reading:
The Guide to Ethical Funds 2013
The Guide to Ethical Financial Advice 2013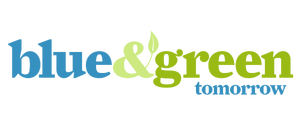 How Going Green Can Save A Company Money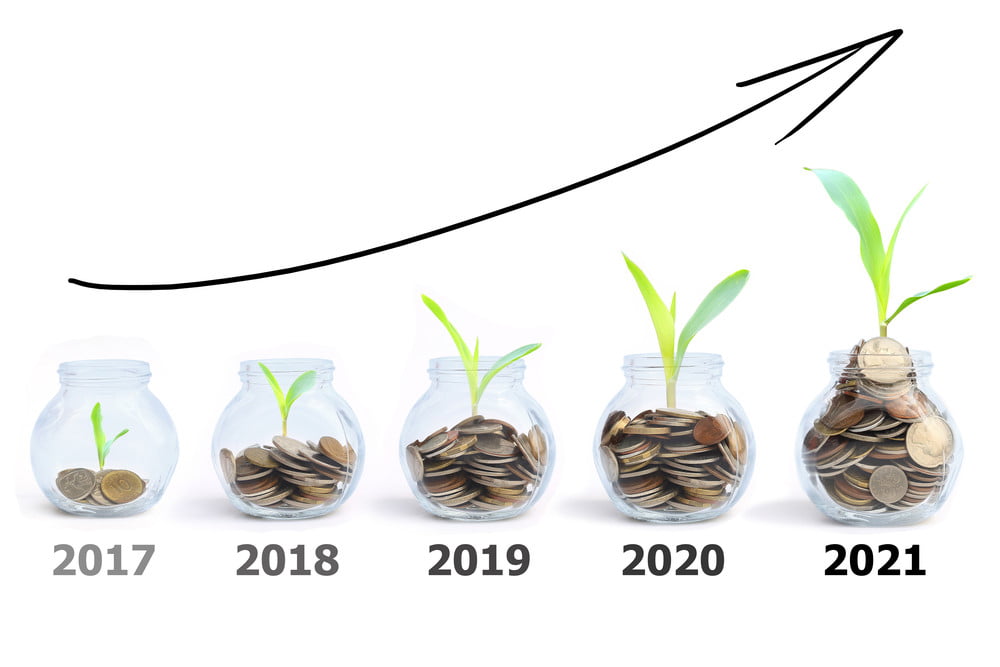 What is going green?
Going green means to live life in a way that is environmentally friendly for an entire population. It is the conservation of energy, water, and air. Going green means using products and resources that will not contaminate or pollute the air. It means being educated and well informed about the surroundings, and how to best protect them. It means recycling products that may not be biodegradable. Companies, as well as people, that adhere to going green can help to ensure a safer life for humanity.
The first step in going green
There are actually no step by step instructions for going green. The only requirement needed is making the decision to become environmentally conscious. It takes a caring attitude, and a willingness to make the change. It has been found that companies have improved their profit margins by going green. They have saved money on many of the frivolous things they they thought were a necessity. Besides saving money, companies are operating more efficiently than before going green. Companies have become aware of their ecological responsibility by pursuing the knowledge needed to make decisions that would change lifestyles and help sustain the earth's natural resources for present and future generations.
Making needed changes within the company
After making the decision to go green, there are several things that can be changed in the workplace. A good place to start would be conserving energy used by electrical appliances. First, turning off the computer will save over the long run. Just letting it sleep still uses energy overnight. Turn off all other appliances like coffee maker, or anything that plugs in. Pull the socket from the outlet to stop unnecessary energy loss. Appliances continue to use electricity although they are switched off, and not unplugged. Get in the habit of turning off the lights whenever you leave a room. Change to fluorescent light bulbs, and lighting throughout the building. Have any leaks sealed on the premises to avoid the escape of heat or air.
Reducing the common paper waste
Modern technologies and state of the art equipment, and tools have almost eliminated the use of paper in the office. Instead of sending out newsletters, brochures, written memos and reminders, you can now do all of these and more by technology while saving on the use of paper. Send out digital documents and emails to communicate with staff and other employees. By using this virtual bookkeeping technique, you will save a bundle on paper. When it is necessary to use paper for printing purposes or other services, choose the already recycled paper. It is smartly labeled and easy to find in any office supply store. It is called the Post Consumer Waste paper, or PCW paper. This will show that your company is dedicated to the preservation of natural resources. By using PCW paper, everyone helps to save the trees which provides and emits many important nutrients into the atmosphere.
Make money by spreading the word
Companies realize that consumers like to buy, or invest in whatever the latest trend may be. They also cater to companies that are doing great things for the quality of life of all people. People want to know that the companies that they cater to are doing their part for the environment and ecology. By going green, you can tell consumers of your experiences with helping them and communities be eco-friendly. This is a sound public relations technique to bring revenue to your brand. Boost the impact that your company makes on the environment. Go green, save and make money while essentially preserving what is normally taken for granted. The benefits of having a green company are enormous for consumers as well as the companies that engage in the process.
Report: Green, Ethical and Socially Responsible Finance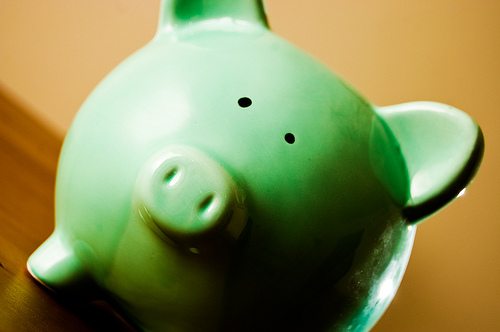 "The level of influence that ethical considerations have over consumer selection of financial services products and services is minimal, however, this is beginning to change. Younger consumers are more willing to pay extra for products provided by socially responsible companies." Jessica Morley, Mintel's Financial Services Analyst.
Consumer awareness of the impact consumerism has on society and the planet is increasing. In addition, the link between doing good and feeling good has never been clearer. Just 19% of people claim to not participate in any socially responsible activities.
As a result, the level of attention that people pay to the green and ethical claims made by products and providers is also increasing, meaning that such considerations play a greater role in the purchasing decision making process.
However, this is less true in the context of financial services, where people are much more concerned about the performance of a product rather than green and ethical factors. This is not to say, however, that they are not interested in the behaviour of financial service providers or in gaining more information about how firms behave responsibly.
This report focuses on why these consumer attitudes towards financial services providers exist and how they are changing. This includes examination of the wider economy and the current structure of the financial services sector.
Mintel's exclusive consumer research looks at consumer participation in socially responsible activities, trust in the behaviour of financial services companies and attitudes towards green, ethical and socially responsible financial services products and providers. The report also considers consumer attitudes towards the social responsibilities of financial services firms and the green, ethical and socially responsible nature of new entrants.
There are some elements missing from this report, such as conducting socially responsible finance with OTC trading. We will cover these other topics in more detail in the future. You can research about Ameritrade if you want to know more ..
By this report today: call: 0203 416 4502 | email: iainooson[at]mintel.com
Report contents:
OVERVIEW
What you need to know
Report definition
EXECUTIVE SUMMARY
The market
Ethical financial services providers: A question of culture
Investment power
Consumers need convincing
The transformative potential of innovation
Consumers can demand change
The consumer
For financial products, performance is more important than principle
Competition from technology companies
Financial services firms perceived to be some of the least socially responsible
Repaying the social debt
Consumer trust is built on evidence
What we think
ISSUES AND INSIGHTS
Creating a more inclusive economy
The facts
The implications
Payments innovation helps fundraising go digital
The facts
The implications
The social debt of the financial crisis
The facts
The implications
THE MARKET – WHAT YOU NEED TO KNOW
Ethical financial services providers: A question of culture
Investment power
Consumers need convincing
The transformative potential of innovation
Consumers can demand change
PUTTING FINANCIAL SERVICES IN AN ETHICAL CONTEXT
An ethical economy
An ethical financial sector
Ethical financial services providers
GREEN, ETHICAL AND SOCIALLY RESPONSIBLE ISSUES IN FINANCIAL SERVICES
The role of investing
Divestment
The change potential of pensions
The role of trust
Greater transparency informs decisions
Learning from past mistakes
The role of innovation
Payments innovation: Improving financial inclusion
Competition from new entrants
The power of new money
The role of the consumer
Consumers empowered to make a change
Aligning products with self
THE CONSUMER – WHAT YOU NEED TO KNOW
For financial products, performance is more important than ethics
Financial services firms perceived to be some of the least socially responsible
Competition from technology companies
Repaying the social debt
Consumer trust is built on evidence
Overall trust levels are high
THE ETHICAL CONSUMER – SOCIALLY RESPONSIBLE ACTIVITIES
Payments innovation can boost charitable donations
Consumer engagement in socially responsible activities is high
Healthier finances make it easier to go green
SOCIALLY RESPONSIBLE COMPANIES
37% unable to identify socially responsible companies
Building societies seen to be more responsible than banks….
….whilst short-term loan companies are at the bottom of the pile
CONSUMER TRUST IN THE BEHAVIOUR OF FINANCIAL SERVICES COMPANIES
Overall trust levels are high
Tax avoidance remains a major concern
The divestment movement
Nationwide significantly more trusted
Trust levels remain high
CONSUMER ATTITUDES TOWARDS GREEN AND ETHICAL FINANCIAL PRODUCTS
For financial products, performance is more important than principle
Socially conscious consumers are more concerned
CONSUMER ATTITUDES TOWARDS TRANSPARENCY
Strategy reports provide little insight for consumers
Lack of clarity regarding corporate culture causes concern
Consumers want more information
THE ROLE OF FINANCIAL SERVICES FIRMS IN SOCIETY
The social debt of the financial crisis
THE SOCIAL RESPONSIBILITIES OF FINANCIAL SERVICES FIRMS
For consumers, financial services firms play larger economic role
Promoting financial responsibility
CHALLENGER COMPANIES AND SOCIAL RESPONSIBILITY
Consumer trust is built on evidence
The alternative opportunity
The target customer