The days of investors being unaware of ethical investment options are behind us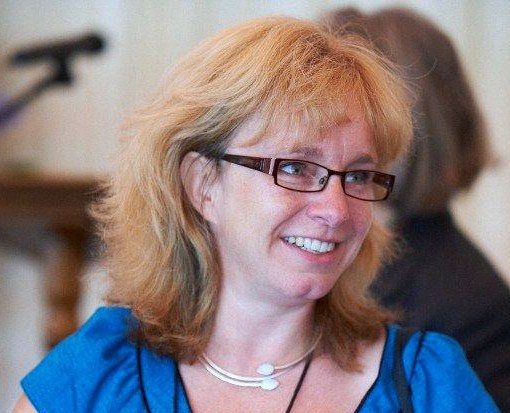 Very few people in the UK sustainable and responsible investment (SRI) industry can claim they've 'been there, done that, got the T-shirt'. Julia Dreblow, founder of sriServices, is therefore in a privileged position in that she's got a whole wardrobe full.
Having worked in the sector since the early-90s, she has witnessed first-hand both its growth in size and its evolution in scope. In the beginning, it was all about changing the world by simply avoiding the bad guys. Not anymore.
"Public awareness of environmental and social issues has grown, and organisations have improved their understanding of potential business impacts", says Dreblow.
"Pressure from investors is very much part of that – they've got a major role to play. Fund managers are using a myriad of different strategies to influence companies these days and the dots are becoming more joined up."
It was while working as a broker-consultant at pensions firm NPI that she was converted to the world of ethical investment. Sitting in a presentation from the newly acquired NPI Green Team (formerly of Jupiter Asset Management), Dreblow's eyes were opened.
"When I started out, people were battling against Barclays bank over its involvement in South Africa; the hole in the ozone layer in the southern hemisphere was a major threat; and the Ogoni people in Nigeria were being badly mistreated by Shell", she explains.
"All these things were issues I was concerned about outside of work, but when the Green Team started to talk about them as part of the investment world, the penny soon dropped. I remember one particular slide, presented by Tessa Tennant [co-founder of the Jupiter Ecology Fund]. It showed a headline from a newspaper. It said because of all the chemicals in food and water, sperm counts were down something like 50% over the last 20 years.
"I just remember thinking that people should know about these things and be able to decide for themselves whether or not they were happy investing in companies that were at odds with their personal views .
"I felt that I wasn't going to be on my own thinking like that, and that it was an area that was definitely really, really important and should be helped to grow."
Having decided there and then that this was what she wanted to do for the rest of her career, she began helping the team communicate what they did to salespeople and advisers. Even though she was relatively inexperienced at the time, she was dealing with financial advisers all day every day – which gave her an advantage.
After moving to Australia for a year, she got a job at Friends Provident (now Friends Life), which had strong ethical foundations having been established by the Religious Society of Friends, the Quakers, in the 1800s. Dreblow's sales manager promised her that if she worked hard, he would do his utmost to get her a job in Friends Provident's flourishing ethical investment area. He was true to his word and a year later she switched departments.
She quickly developed a name for herself as an authority on SRI while running that area at Friends Provident, and was invited to sit on the board of the UK Sustainable Investment and Finance Association (UKSIF) in 2002. Around that time, there was some criticism from independent financial advisers (IFAs) – which was "absolutely spot on", says Dreblow – who said UKSIF didn't focus on the retail market enough.
To fill this gap, Helen Wildsmith, chief executive of UKSIF during Penny Shepherd's four year spell away from the organisation, set up what she loosely called the "retail revolution". With the help of a sub-committee chaired by Dreblow, they created a guide for financial advisers that aimed to train them up in SRI. It was a success, and UKSIF then began looking for ways to get it out to the mass market.
When Shepherd resumed her role as chief executive, a decision was taken to dedicate a week for green and ethical investment – looking to mirror the impact of similar events like Fairtrade Fortnight. With that, in 2008, National Ethical Investment Week (NEIW) was born. This year's event, October 13-19, will be its sixth incarnation.
NEIW has evolved over the years to also encompass charities and churches, with the likes of Ecclesiastical Investment Management and CCLA heavily involved. IFAs are still targeted, but Dreblow says in general, even though the area is growing, advisers are not active enough.
"A lot of advisers will position ethical investment as quite scary and quite extreme. But when clients look at the actual fund, they see it's not half as extreme as they thought so there is a mismatch between expectation and reality", she says.
"I have heard stories all too often of Financial advisers, offering ethical advice to people, saying, 'You're not interested in this green nonsense, are you?' I think the reason for that is that they feel a lack of control, as clients know their own views and often understand ethical issues better than they do.
"They've got to protect their position as a trusted adviser and having less knowledge than their client on a subject is quite difficult."
This is where Dreblow's latest job comes in. She has founded sriServices – a training and support service for advisers who want to understand the area better.
It has a database of retail funds, including life insurance and pension funds, which fit within the broad SRI criteria she has identified. Using online research and marketing material from fund managers, Dreblow has built a website that aims to make SRI as easy as possible for advisers to understand and work with. She aims to dispel the myth that SRI is all about avoiding tobacco, animal testing and other sin stocks – explaining instead that SRI today is highly diverse and often focuses on encouraging better business practices.
"Advisers must not oversell the negativity; most funds are more about balancing pros and cons, or considering sustainability issues. I've tried to address all of that by making it so that financial advisers can see that there are different pockets or styles that sit within the whole SRI market", she says.
"Financial advisers have had a pretty tough time. But ethical investors are stickier than other investors. They're more loyal; they stick with you when there are ups and downs, so they're highly desirable for fund managers to attract. "
Dreblow adds that although the area has come through the recession pretty well, there have been a number of barriers to further growth in the sustainable investment sector. The retail distribution review (RDR), the ruling that came in place in January that meant all financial advice had to rely on fees from clients, rather than commission, has slowed growth. However, once the dust settles and the industry is back on its feet, Dreblow says SRI will "sit very comfortably" with the new, transparent, more professional financial advisory market.
And for the investment industry itself, an ongoing commitment to encourage long-term, sustainable progress amongst investee companies is clearly positive.
"With really big businesses, continual progress is essential, so working with bigger, often controversial companies is not optional if we want to see real change ", she says.
"If you've got sustainability funds in there that are encouraging companies to move in the right direction, then that's really positive. The days of ethical funds bashing companies over the head telling them they're naughty, and then being ignored, are behind us. Fund managers are getting better at finding a balance now. Their understanding of the business impacts of SRI issues and reputational risks has become more sophisticated, so they are better than they used to be at making the case for positive progress.
"Ultimately it's about raising standards. The multifaceted SRI industry we see today is very exciting, but it is a long way off reaching its full potential.
"The diversity we see today is great. There are major fund managers who are engaging for change with multinationals, new fund managers developing niche ethical approaches – and yet more offering cleantech and environmental solutions, to name but a few. All of these are available to investors who in the early 1990s would only have had the option of investing via a handful of screened ethical funds."
Having someone with Dreblow's passion and experience flying the flag for the SRI industry can only be a good thing for its long-term future. There are many signs that sustainable investment is on its way to becoming a mainstream strategy, and part of this process is about encouraging investors to look more closely at what their money is doing, to ensure it's not funding something contradictory to their personal views.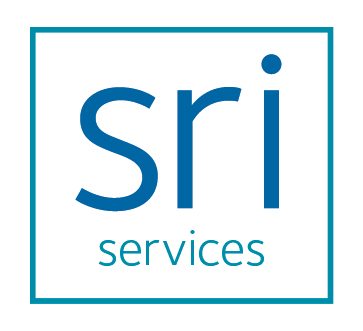 "I care passionately about encouraging change because it's essential for the wellbeing of future generations, but I'm also strongly supportive of funds with very strict ethical criteria because I know there are lots of clients out there who really care about more traditional ethical issues", Dreblow concludes. 
"These may be different markets, but they are all part of the patchwork of options that sit under the banner of SRI and are aimed at investors who care – and it is this choice that makes the area so interesting.
"Encouraging positive shifts, whether through supporting start-ups or challenging multinationals, is where investors can help effect change and benefit themselves in the process. Institutional investors have come on in leaps and bounds in this area over the last 15 years but individual investors have both a role to play and a right to a slice of the action too – and that's why I am working on oiling the cogs of the retail SRI market.
"No investor should be left saying, 'I didn't know I could invest ethically', or have an investment strategy that is totally at odds with their lifestyle choices. It's time to confine such nonsense to history."
Further reading:
10 signs that sustainable investment is going mainstream
Penny Shepherd: my UKSIF departure is 'au revoir' not 'farewell'
A new beginning for sustainable investment in the UK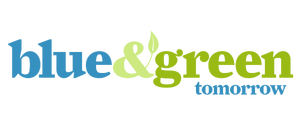 New Zealand to Switch to Fully Renewable Energy by 2035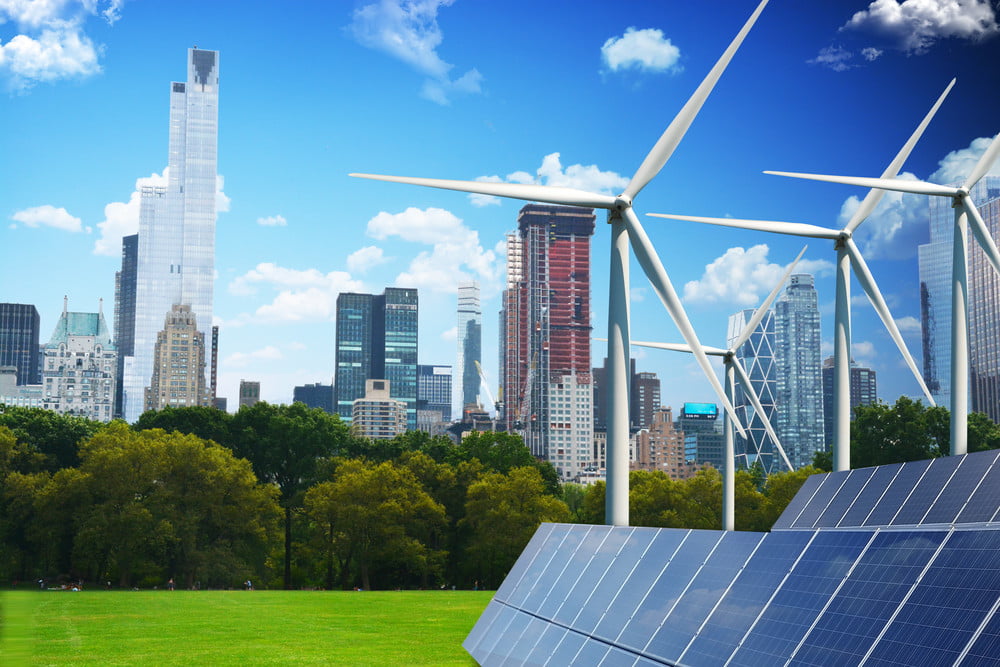 New Zealand's prime minister-elect Jacinda Ardern is already taking steps towards reducing the country's carbon footprint. She signed a coalition deal with NZ First in October, aiming to generate 100% of the country's energy from renewable sources by 2035.
New Zealand is already one of the greenest countries in the world, sourcing over 80% of its energy for its 4.7 million people from renewable resources like hydroelectric, geothermal and wind. The majority of its electricity comes from hydro-power, which generated 60% of the country's energy in 2016. Last winter, renewable generation peaked at 93%.
Now, Ardern is taking on the challenge of eliminating New Zealand's remaining use of fossil fuels. One of the biggest obstacles will be filling in the gap left by hydropower sources during dry conditions. When lake levels drop, the country relies on gas and coal to provide energy. Eliminating fossil fuels will require finding an alternative source to avoid spikes in energy costs during droughts.
Business NZ's executive director John Carnegie told Bloomberg he believes Ardern needs to balance her goals with affordability, stating, "It's completely appropriate to have a focus on reducing carbon emissions, but there needs to be an open and transparent public conversation about the policies and how they are delivered."
The coalition deal outlined a few steps towards achieving this, including investing more in solar, which currently only provides 0.1% of the country's energy. Ardern's plans also include switching the electricity grid to renewable energy, investing more funds into rail transport, and switching all government vehicles to green fuel within a decade.
Zero net emissions by 2050
Beyond powering the country's electricity grid with 100% green energy, Ardern also wants to reach zero net emissions by 2050. This ambitious goal is very much in line with her focus on climate change throughout the course of her campaign. Environmental issues were one of her top priorities from the start, which increased her appeal with young voters and helped her become one of the youngest world leaders at only 37.
Reaching zero net emissions would require overcoming challenging issues like eliminating fossil fuels in vehicles. Ardern hasn't outlined a plan for reaching this goal, but has suggested creating an independent commission to aid in the transition to a lower carbon economy.
She also set a goal of doubling the number of trees the country plants per year to 100 million, a goal she says is "absolutely achievable" using land that is marginal for farming animals.
Greenpeace New Zealand climate and energy campaigner Amanda Larsson believes that phasing out fossil fuels should be a priority for the new prime minister. She says that in order to reach zero net emissions, Ardern "must prioritize closing down coal, putting a moratorium on new fossil fuel plants, building more wind infrastructure, and opening the playing field for household and community solar."
A worldwide shift to renewable energy
Addressing climate change is becoming more of a priority around the world and many governments are assessing how they can reduce their reliance on fossil fuels and switch to environmentally-friendly energy sources. Sustainable energy is becoming an increasingly profitable industry, giving companies more of an incentive to invest.
Ardern isn't alone in her climate concerns, as other prominent world leaders like Justin Trudeau and Emmanuel Macron have made renewable energy a focus of their campaigns. She isn't the first to set ambitious goals, either. Sweden and Norway share New Zealand's goal of net zero emissions by 2045 and 2030, respectively.
Scotland already sources more than half of its electricity from renewable sources and aims to fully transition by 2020, while France announced plans in September to stop fossil fuel production by 2040. This would make it the first country to do so, and the first to end the sale of gasoline and diesel vehicles.
Many parts of the world still rely heavily on coal, but if these countries are successful in phasing out fossil fuels and transitioning to renewable resources, it could serve as a turning point. As other world leaders see that switching to sustainable energy is possible – and profitable – it could be the start of a worldwide shift towards environmentally-friendly energy.
Sources: https://www.bloomberg.com/news/articles/2017-11-06/green-dream-risks-energy-security-as-kiwis-aim-for-zero-carbon
https://www.reuters.com/article/us-france-hydrocarbons/france-plans-to-end-oil-and-gas-production-by-2040-idUSKCN1BH1AQ
How Going Green Can Save A Company Money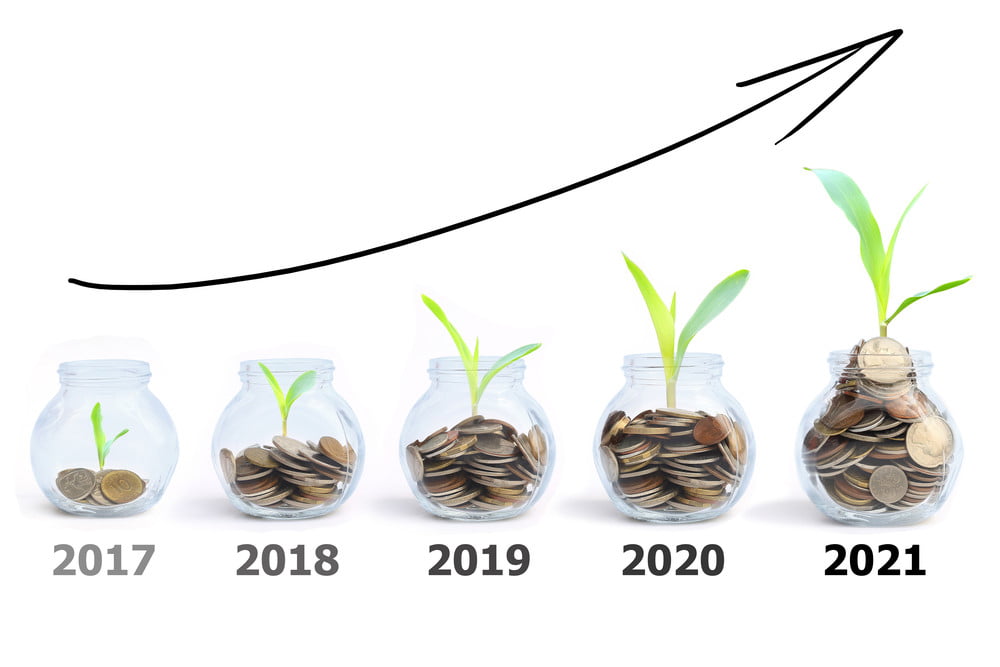 What is going green?
Going green means to live life in a way that is environmentally friendly for an entire population. It is the conservation of energy, water, and air. Going green means using products and resources that will not contaminate or pollute the air. It means being educated and well informed about the surroundings, and how to best protect them. It means recycling products that may not be biodegradable. Companies, as well as people, that adhere to going green can help to ensure a safer life for humanity.
The first step in going green
There are actually no step by step instructions for going green. The only requirement needed is making the decision to become environmentally conscious. It takes a caring attitude, and a willingness to make the change. It has been found that companies have improved their profit margins by going green. They have saved money on many of the frivolous things they they thought were a necessity. Besides saving money, companies are operating more efficiently than before going green. Companies have become aware of their ecological responsibility by pursuing the knowledge needed to make decisions that would change lifestyles and help sustain the earth's natural resources for present and future generations.
Making needed changes within the company
After making the decision to go green, there are several things that can be changed in the workplace. A good place to start would be conserving energy used by electrical appliances. First, turning off the computer will save over the long run. Just letting it sleep still uses energy overnight. Turn off all other appliances like coffee maker, or anything that plugs in. Pull the socket from the outlet to stop unnecessary energy loss. Appliances continue to use electricity although they are switched off, and not unplugged. Get in the habit of turning off the lights whenever you leave a room. Change to fluorescent light bulbs, and lighting throughout the building. Have any leaks sealed on the premises to avoid the escape of heat or air.
Reducing the common paper waste
Modern technologies and state of the art equipment, and tools have almost eliminated the use of paper in the office. Instead of sending out newsletters, brochures, written memos and reminders, you can now do all of these and more by technology while saving on the use of paper. Send out digital documents and emails to communicate with staff and other employees. By using this virtual bookkeeping technique, you will save a bundle on paper. When it is necessary to use paper for printing purposes or other services, choose the already recycled paper. It is smartly labeled and easy to find in any office supply store. It is called the Post Consumer Waste paper, or PCW paper. This will show that your company is dedicated to the preservation of natural resources. By using PCW paper, everyone helps to save the trees which provides and emits many important nutrients into the atmosphere.
Make money by spreading the word
Companies realize that consumers like to buy, or invest in whatever the latest trend may be. They also cater to companies that are doing great things for the quality of life of all people. People want to know that the companies that they cater to are doing their part for the environment and ecology. By going green, you can tell consumers of your experiences with helping them and communities be eco-friendly. This is a sound public relations technique to bring revenue to your brand. Boost the impact that your company makes on the environment. Go green, save and make money while essentially preserving what is normally taken for granted. The benefits of having a green company are enormous for consumers as well as the companies that engage in the process.