Collaboration Essential For The European Storage Opportunity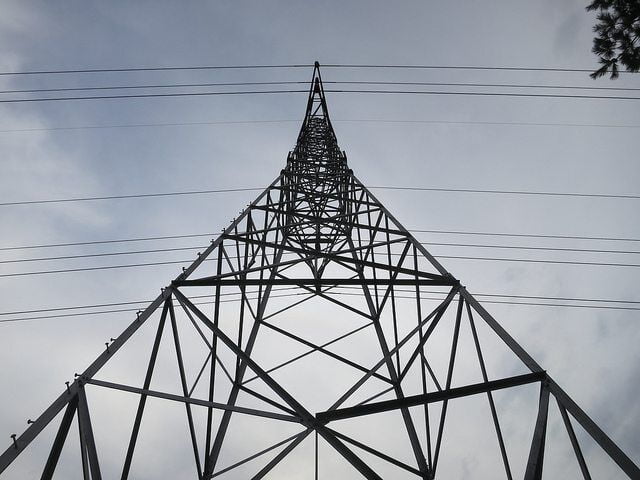 The following article outlines the issues of energy storage and explains the solutions necessary to drive the game-changing renewable energy technology.
What is an electrical battery anyway? Well, it's one or more electrochemical cells used to store and discharge power; it's the source of considerable excitement in the energy industry, and it's also one of the most unintentionally brilliant metaphors of all time.
Benjamin Franklin first used the word 'battery' in the electrical context in 1748. He was describing multiple linked Leyden jars (a precursor to the modern cell), comparing them to a battery of cannon, all firing together.
The description was better than he could ever have guessed. The idea of individual units operating in unison to achieve something greater than the sum of its parts, the notion of absolute military precision, without which the system falls apart – you couldn't ask for a better description for the role storage is about to play as part of incredibly finely-tuned power grids across Europe.
Central to this metaphor – and to storage fulfilling its potential – is collaboration. Something which, so far, has been in too short a supply. To get there; to cross the cusp from the old energy world to the storage-enabled new, there needs to be far greater understanding and cooperation between stakeholders.
Pent-up energy: the storage opportunity
Of course, energy storage isn't all about batteries – pumped hydro, compressed air, flywheels heat storage – there are a huge number of established and innovative technologies in the storage story. However, it's probably fair to say that the precipitous fall in lithium-ion battery costs is what's generated the current buzz. The cost of batteries has declined by 70 per cent in the last five years, and Bloomberg New Energy Finance expects a 75 per cent cost fall for commercial and residential storage systems by 2040. This has shifted the storage conversation from theory to practice.
And the opportunity for storage is huge. The EU is targeting 27 per cent renewable energy generation by 2030, which will mean a lot more intermittency and balancing challenges for grids. The move to the Energy Union and the resulting increase in interconnection and joined-up thinking will help, but storage will be vital in achieving that. Effective storage allows excess energy to be stored when the sun is brightest and the wind strongest, and discharged later when they drop. For generators, this is great, as no energy is wasted, and they can provide a more reliable energy source, increasing their value. For the grid, it means more clean energy but also smooths intermittency and makes the system easier to balance. Italian grid operator Terna, for example, has deployed 40.9 megawatts (MW) of battery storage since 2013 for grid stability.
Nor is it just renewable energy generators eyeing the potential of storage. Conventional power producers are looking to the future, and many are concluding that hybrid power plants will play a big role. This might, for example, include gas, solar and a battery. This allows the operator to provide a reliable power supply but draw on the most efficient source at any given time based on market and operating conditions. Similar thinking is also driving the development of virtual power plants (VPPs), which use smart systems to create a similar effect from distributed generation and storage sources.
Then there's the transmission grid itself. Grid storage systems can provide ancillary support such as frequency and voltage control, provide system inertia and allow grid restoration and congestion management. In the UK, the National Grid recently awarded contracts for 201 MW of enhanced frequency response where all of the winning contracts were storage.
In short, there aren't many areas of the energy system which don't stand to gain from cost-effective, efficient storage systems – and that's without even touching on the commercial and residential scale applications.
For now, costs still hover just above the prohibitive level for most stakeholders. But as storage prices fall and renewables proliferate, that will soon change. The potential is there for a virtuous circle where lower costs open up new applications for the technology, creating more demand in turn. The industry is on the brink of exploding into life.
Collaboration at the core
None of this will just happen by itself though. Despite early success, there are still a lot of obstacles to storage fulfilling its potential. For example, across Europe, storage systems lack a regulatory classification of their own. This means that they might be charged once for drawing power from the grid, then charged again when discharging it back – effectively taking on the costs related to both supply and consumption.
There is certainly regulator appetite to fix this, but within the industry it has proven difficult to even develop a definition of storage that pleases everyone – though the European Commission is being lobbied to include one in the upcoming Energy Market Design. Unanswered questions remain as to what storage is, who's responsible for transmission and distribution and who is allowed to own what, as well as the extent of subsidy and research and development support will be available.
New industry associations, such as the European Association for Storage of Energy (EASE), will certainly help coordinate efforts with the regulators, but that's just a small subset of the huge number of stakeholders that need to have their say.
Utilities and independent power producers, both renewable and conventional, will have to guide the industry's development to ensure smooth interoperability. Transmission system operators (TSOs) and distribution system operators (DSOs) will have certain requirements to incorporate storage systems into their networks. Providers of data-driven, smart services that link into storage will need to be involved, as will various manufacturers at different stages of the storage supply chain. All this, not to mention the extra viewpoints from storage technologies that convert power to heat or hydrogen.
Because energy storage touches on so many different areas, the list of voices who will need to have their say is almost endless. Storage is almost a victim of its own promised success.
A call for collaboration
As Franklin's metaphor highlighted – batteries (and storage more broadly) are about collaboration and coordination. The industry has been hearing about the potential for storage to enable a near-carbon-free grid for years, but we really are now on the brink. A concerted, collaborative push by a connected industry is what will tip us over the edge and realise that future.
To that end, POWER-GEN Europe and Renewable Energy World 2017 are putting storage at the front and centre of the 2017 agenda. The event will bring together the industry's diverse stakeholders to discuss together how to move forward and allow storage to transform Europe's energy infrastructure. Without that collaboration, the industry risks missing a golden opportunity to decarbonise the energy sector, meet the EU's 27 per cent renewable energy generation target, and help change the energy world.
By Nigel Blackaby, POWER-GEN Europe and Renewable Energy World Europe conference director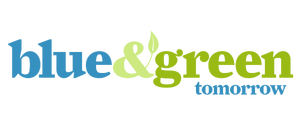 Responsible Energy Investments Could Solve Retirement Funding Crisis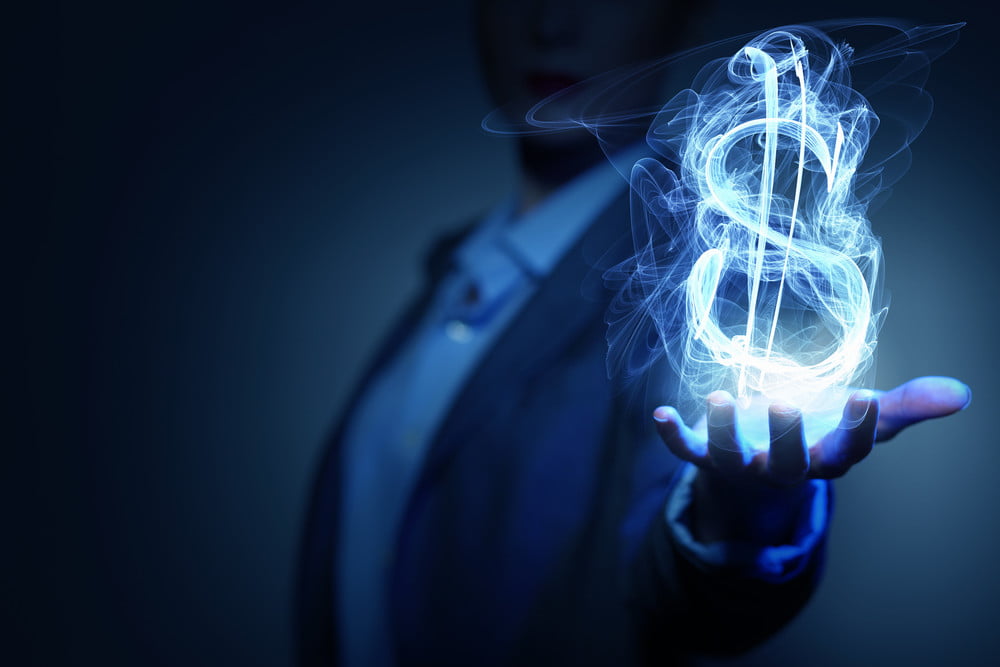 Retiring baby-boomers are facing a retirement cliff, at the same time as mother nature unleashes her fury with devastating storms tied to the impact of global warming. There could be a unique solution to the challenges associated with climate change – investments in clean energy from retirement funds.
Financial savings play a very important role in everyone's life and one must start planning for it as soon as possible. It's shocking how quickly seniors can burn through their nest egg – leaving many wondering, "How long your retirement savings will last?"
Let's take a closer look at how seniors can take baby steps on the path to retiring with dignity, while helping to clean up our environment.
Tip #1: Focus & Determination
Like in other work, it is very important to focus and be determined. If retirement is around the corner, then make sure to start putting some money away for retirement. No one can ever achieve anything without dedication and focus – whether it's saving the planet, or saving for retirement.
Tip #2: Minimize Spending
One of the most important things that you need to do is to minimize your expenditures. Reducing consumption is good for the planet too!
Tip #3: Visualize Your Goal
You can achieve more if you have a clearly defined goal in life. This about how your money can be used to better the planet – imagine cleaner air, water and a healthier environment to leave to your grandchildren.
Investing in Clean Energy
One of the hottest and most popular industries for investment today is the energy market – the trading of energy commodities. Clean energy commodities are traded alongside dirty energy supplies. You might be surprised to learn that clean energy is becoming much more competitive.
With green biz becoming more popular, it is quickly becoming a powerful tool for diversified retirement investing.
The Future of Green Biz
As far as the future is concerned, energy businesses are going to continue getting bigger and better. There are many leading energy companies in the market that already have very high stock prices, yet people are continuing to investing in them.
Green initiatives are impacting every industry. Go Green campaigns are a PR staple of every modern brand. For the energy-sector in the US, solar energy investments are considered to be the most accessible form of clean energy investment. Though investing in any energy business comes with some risks, the demand for energy isn't going anywhere.
In conclusion, if you want to start saving for your retirement, then clean energy stocks and commodity trading are some of the best options for wallets and the planet. Investing in clean energy products, like solar power, is a more long-term investment. It's quite stable and comes with a significant profit margin. And it's amazing for the planet!
What Should We Make of The Clean Growth Strategy?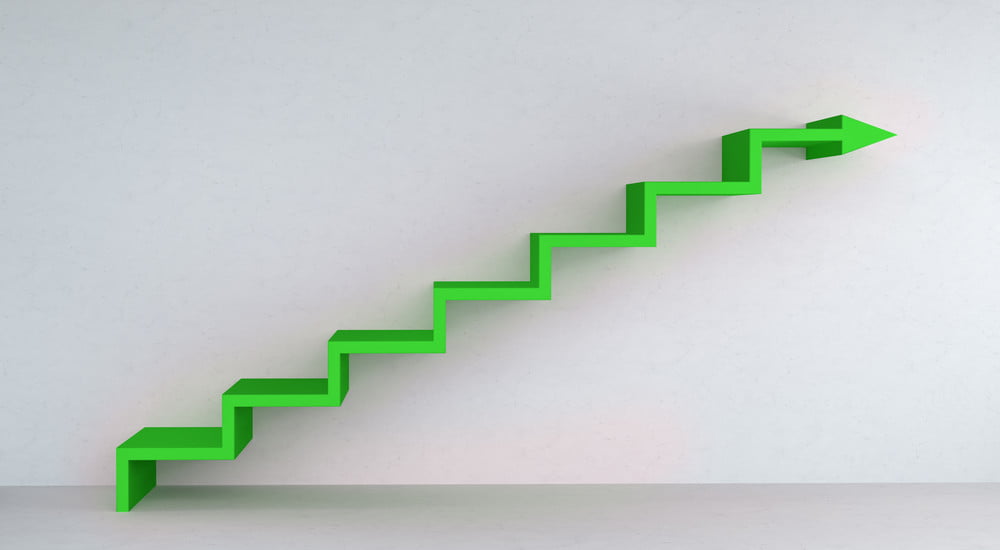 It was hardly surprising the Clean Growth Strategy (CGS) was much anticipated by industry and environmentalists. After all, its publication was pushed back a couple of times. But with the document now in the public domain, and the Government having run a consultation on its content, what ultimately should we make of what's perhaps one of the most important publications to come out of the Department for Business, Energy and the Industrial Strategy (BEIS) in the past 12 months?
The starting point, inevitably, is to decide what the document is and isn't. It is, certainly, a lengthy and considered direction-setter – not just for the Government, but for business and industry, and indeed for consumers. While much of the content was favourably received in terms of highlighting ways to ensure clean growth, critics – not unjustifiably – suggested it was long on pages but short on detailed and finite policy commitments, accompanied by clear timeframes for action.
A Strategy, Instead of a Plan
But should we really be surprised? The answer, in all honesty, is probably not really. BEIS ministers had made no secret of the fact they would be publishing a 'strategy' as opposed to a 'plan,' and that gave every indication the CGS would set a direction of travel and be largely aspirational. The Government had consulted on its content, and will likely respond to the consultation during the course of 2018. And that's when we might see more defined policy commitments and timeframes from action.
The second criticism one might level at the CGS is that indicated the use of 'flexibilities' to achieve targets set in the carbon budgets – essentially using past results to offset more recent failings to keep pace with emissions targets. Claire Perry has since appeared in front of the BEIS Select Committee and insisted she would be personally disappointed if the UK used flexibilities to fill the shortfall in meeting the fourth and fifth carbon budgets, but this is difficult ground for the Government. The Committee on Climate Change was critical of the proposed use of efficiencies, which would somewhat undermine ministers' good intentions and commitment to clean growth – particularly set against November's Budget, in which the Chancellor maintained the current carbon price floor (potentially giving a reprieve to coal) and introduced tax changes favourable to North Sea oil producers.
A 12 Month Green Energy Initiative with Real Teeth
But, there is much to appreciate and commend about the CGS. It fits into a 12-month narrative for BEIS ministers, in which they have clearly shown a commitment to clean growth, improving energy efficiency and cutting carbon emissions. Those 12 months have seen the launch of the Industrial Strategy – firstly in Green Paper form, which led to the launch of the Faraday Challenge, and then a White Paper in which clean growth was considered a 'grand challenge' for government. Throughout these publications – and indeed again with the CGS – the Government has shown itself to be an advocate of smart systems and demand response, including the development of battery technology.
Electrical Storage Development at Center of Broader Green Energy Push
While the Faraday Challenge is primarily focused on the development of batteries to support the proliferation of electric vehicles (which will support cuts to carbon emissions), it will also drive down technology costs, supporting the deployment of small and utility-scale storage that will fully harness the capability of renewables. Solar and wind made record contributions to UK electricity generation in 2017, and the development of storage capacity will help both reduce consumer costs and support decarbonisation.
The other thing the CGS showed us it that the Government is happy to be a disrupter in the energy market. The headline from the publication was the plans for legislation to empower Ofgem to cap the costs of Standard Variable Tariffs. This had been an aspiration of ministers for months, and there's little doubt that driving down costs for consumers will be a trend within BEIS policy throughout 2018.
But the Government also seems happy to support disruption in the renewables market, as evidenced by the commitment (in the CGS) to more than half a billion pounds of investment in Pot 2 of Contracts for Difference (CfDs) – where the focus will be on emerging rather than established technologies.
This inevitably prompted ire from some within the industry, particularly proponents of solar, which is making an increasing contribution to the UK's energy mix. But, again, we shouldn't really be surprised. Since the subsidy cuts of 2015, ministers have given no indication or cause to think there will be public money afforded to solar development. Including solar within the CfD auction would have been a seismic shift in policy. And while ministers' insistence in subsidy-free solar as the way forward has been shown to be based on a single project, we should expect that as costs continue to be driven down and solar makes record contributions to electricity generation, investment will follow – and there will ultimately be more subsidy-free solar farms, albeit perhaps not in 2018.
Meanwhile, by promoting emerging technologies like remote island wind, the Government appears to be favouring diversification and that it has a range of resources available to meet consumer demand. Perhaps more prescient than the decision to exclude established renewables from the CfD auction is the subsequent confirmation in the budget that Pot 2 of CfDs will be the last commitment of public money to renewable energy before 2025.
In short, we should view the CGS as a step in the right direction, albeit one the Government should be elaborating on in its consultation response. Its publication, coupled with the advancement this year of the Industrial Strategy indicates ministers are committed to the clean growth agenda. The question is now how the aspirations set out in the CGS – including the development of demand response capacity for the grid, and improving the energy efficiency of commercial and residential premises – will be realised.
It's a step in the right direction. But, inevitably, there's much more work to do.