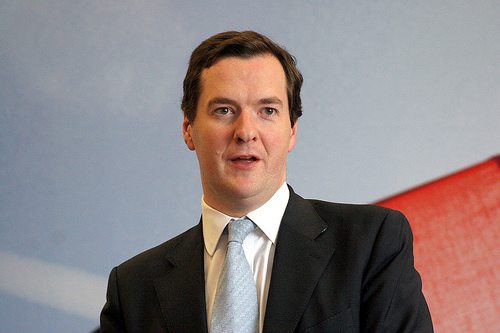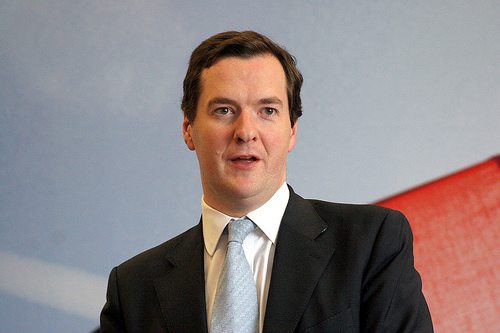 Conservative party conference: Osborne criticised for welfare cuts and inaction over climate change
Chancellor George Osborne has promised new reforms on benefits to eradicate a "culture of welfare dependency" and pledged to encourage the exploitation of shale gas reserves if the Conservatives are re-elected.
Blue & Green Tomorrow is currently running a crowdfunder to ensure its survival. Please pledge.
Speaking at the Conservative party conference, Osborne said, "The good news is youth unemployment has fallen sharply. The sad news is there are still too many young people who have fallen into a culture of welfare dependency and a life on the dole."
However, this promised £25 billion worth of fresh cuts to benefits for young people should be a cause of "grave concern", according to homeless charity Crisis.
The charity warned that in many cases, when young people are forced out of their parents' homes, this financial support is all that stands between them and homelessness.
The chancellor added, "Working-age benefits in Britain will have to be frozen for two years. This is the choice Britain needs to take to protect our economic stability and to secure a better future. The fairest way to reduce welfare bills is to make sure that benefits are not rising faster than the wages of the taxpayers who are paying for them".
Osborne also said that, unlike Labour, his party is fully intended to exploits the "the extraordinary shale gas reserves untouched beneath our feet". Throughout the speech he failed to mention climate change and spoke of renewable energy only in passing.
Environmental groups noted that Osborne's speech did not match up with David Cameron's strong words from a recent UN climate summit, where the prime minister talked about phasing out subsidies for fossil fuels.
Friends of the Earth campaigner Donna Hume said,"By pledging support for polluters, the chancellor is not just making a mockery of the government's environmental commitments, he's throwing away the chance to create thousands of jobs in new green industries. 
 "If the prime minister is serious about tackling climate change, his government must choose renewable energy over dirty shale gas and oil, and make good on Liz Truss's promise to protect homes from flooding by filling the half billion pound hole in UK flood defence spending."
Photo: altogetherfool via Flickr

Further reading:
Cameron's new homes pledge 'counter-productive', says UK Green Building Council
Focusing on green homes could save the UK over £12bn, says report
Fracking: government ignores 99% opposition to change trespass law
Fracking will reduce Tory chances of winning the election, says Greenpeace
Labour Party Conference: Ed Miliband promises to increase tax on big tobacco to fund NHS