Energy bill decarbonisation vote: the reaction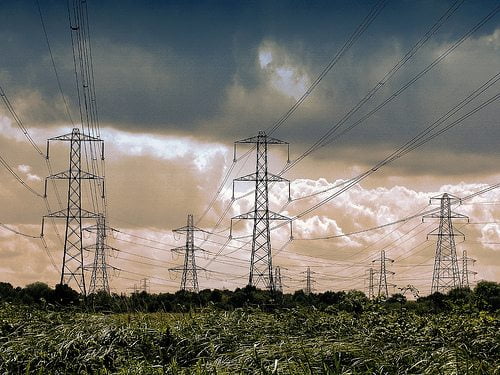 A vote to include a 2030 decarbonisation target in the government's energy bill has been voted down by a majority of 23 MPs in the House of Commons. Here's the pick of the reaction.
Click here to read more about the vote.
Tim Yeo, Conservative MP and chairman of the energy and climate change select committee
"The Commons has missed an opportunity today to provide more clarity for investors on the future direction of energy policy. Unfortunately this could mean that urgently needed investment in our energy infrastructure will be slower and the risk of a capacity crisis greater.
"The continuing uncertainty that will result increases the perceived risk of investment and will therefore raise capital costs, meaning that consumers may ultimately pay more for the new power plants that need to be built.
"Perhaps more worryingly, failure to introduce a clean energy target now could make it harder for the UK to meet its long-term carbon reduction targets, forcing future governments to take more costly action to curb emissions later when the impacts of a changing climate become more acute.
"Fortunately, the House of Lords still has a chance to amend the energy bill to ensure the government takes the advice of its statutory independent climate advisors for decarbonising the electricity generation industry. I urge my colleagues in the other House to continue the fight."
Caroline Flint, Labour MP and shadow energy and climate change secretary
"If we are serious about tackling spiralling energy bills, improving our country's energy security and stopping dangerous climate change, Britain must decarbonise its power sector.
"The government's failure to back a decarbonisation target will leave households vulnerable to completely unnecessary increases to their energy bills and cause Britain to miss out on vital new clean energy jobs. The transition to a low-carbon economy has the potential to be a major source of growth and prosperity, but the government's failure to back a decarbonisation target means businesses will choose to invest and create jobs elsewhere.
"This is a humiliating failure by the Liberal Democrats and a betrayal of David Cameron's promise to be the greenest government ever."
Gaynor Hartnell, chief executive of the Renewable Energy Association (REA)
"Today's vote is disappointing. It makes an EU-level renewables target for 2030 even more important, something the 'greenest government ever' is also opposing in Europe.
"Failing to decarbonise our electricity supply industry will have long term consequences both environmentally and economically.
"The government's own advisors, the Committee on Climate Change, state that relying on gas will only save the country money in a scenario of low gas prices, whereas switching to renewables would save the country £25 to 45 billion by the 2020s."
Simon Howard, chief executive of the UK Sustainable Investment and Finance Association (UKSIF)
"Although we are of course disappointed that the amendment was defeated, we feel the relatively small government majority on this vote is an indicator of the significant level of cross-party support for a decarbonisation target.
"As the energy bill moves to the Lords, we shall continue to work with the broad alliance of investors, businesses and NGOs in order to ensure that investors get the certainty they need to make the long-term decisions that are vital for a UK economic recovery."
Andy Atkins, executive director at Friends of the Earth
"The Liberal Democrat leadership's green credibility has been left in tatters after siding with the Conservatives to back a headlong dash for gas – this would send fuel bills rocketing and jobs overseas, and punch a gaping hole in our climate targets.
"With significant numbers of MPs defying the party whip to join the opposition by voting for clean power, this issue will not go away.
"The fight now moves to the Lords, where peers from all parties, cross benchers and bishops are expected to back power sector decarbonisation, because they know it's essential for safeguarding our economy and environment."
John Sauven, executive director at Greenpeace
"The size of this rebellion means energy secretary Ed Davey now has no excuse not to fight for a stronger energy bill that will actually reduce pollution from Britain's power sector, and secure investment that could create thousands of new green jobs.
"The momentum behind new green jobs amendments shows this debate will continue in the House of Lords – and all eyes will now be on Nick Clegg and Ed Davey to up their game in the weeks ahead."
Nick Molho, head of climate and energy policy at WWF-UK
"It's really disappointing that the decarbonisation target was rejected so narrowly.
"However with the government scraping by with only 23 votes, MPs from all parties have sent a powerful signal that they are not convinced that the coalition's crude compromise is best for Britain. This issue is sure to return in the House of Lords where parliament will have another opportunity to put it right.
"The coalition's mixed messages have undermined confidence in the low carbon energy market and sent damaging signals about the UK's commitment to our legally binding climate goals. Debate has centred on the decarbonisation target – which would give a much-needed boost to investor confidence – but the mixed messages about the gas strategy, the fourth carbon budget, and the hype around shale gas are also cause for concern.
"Making a decisive call now to move towards a low-carbon power sector would prevent delaying investments in the low-carbon projects we urgently need to keep the lights on and reduce our emissions. It would also help trigger long-term investments in developing a UK supply chain that will help reduce the costs of the new low-carbon technologies like offshore wind and CCS and boost economic growth."
Mark Kenber, CEO of the Climate Group
"Today's debate and the vote on the energy bill's decarbonisation target has ended in utter disappointment.
"The UK has missed the opportunity to send a signal across the globe to low-carbon industry that we are open for their business and investment.
"The UK has been an important location for investment in the green economy and we are fortunate to have world leaders in offshore wind, marine technology, low-carbon financing and engineering on our shores. The lack of a decarbonisation target means we are a step closer to losing these talented entrepreneurs, and the socio-economic benefits they bring, to more supportive nations.
"Allowing high-carbon energy generation and excluding low and no-carbon sources is a fundamental mistake, we are squandering the value we have already created and it will lock the UK into a high-carbon pathway which will make it much more expensive for us to meet our domestic and international climate change obligations."
Matthew Spencer, director of the Green Alliance
"In the end, cautious optimism is a better approach to politics than pessimism.
"The pessimists who think climate change is too hard to tackle may have scraped a win this time, but we expect the Lords will be even more positive than MPs about the ability of a decarbonisation goal to drive investment and cost reduction."
Benny Peiser, director of the Global Warming Policy Foundation (GWPF)
"I would interpret the vote as a clear signal that Britain is no longer to prepared to do any unilateral target-setting. It's a big blow to the green lobby, who were adamant that they wanted to get this through. They failed to do so.
"I think parliament today sent out a clear signal that green issues are not the top priority anymore, but economic recovery, and in particular, the prospect of a shale revolution in Britain, will turn the energy strategy upside down.
"What the vote clearly indicates is that the green lobby no longer has the majority, and the majority of parliament now puts economic issues on top of any environmental concerns. That's the signal and that is how the market will read this vote.
"I think it will deter any investor from relying on any long-term policies and it's a clear signal that Britain no longer will go it alone on renewable energy."
James Vaccaro, head of market and corporate development at Triodos Bank
"No one can really be surprised about the energy bill vote. Given the public opinion polls, the vast majority of the population will be disappointed.
"By all means, supporters of decarbonisation like us can hope that the House of Lords might intervene. But alongside this we should start developing a new approach. For as long as there is no government leadership we can rely upon, the clean energy industry, civil society and sustainable finance providers might need to develop new ways of working together which could provide the stability required to make the necessary transition.
"We have the skills and the expertise in the UK to transform the energy landscape – with the right framework implemented through the finer details, public enthusiasm could be turned into investment that could decarbonise the economy even faster than 2030. The vote is over; the work starts now."
Tim Worstall, economics writer and blogger
"There's nothing particularly wrong with the idea of decarbonising the energy system. Indeed, given the risks of climate change, there's quite possibly something quite right about it.
"However, the basic economic point to be made is that the costs of decarbonising must be less than the benefits of doing that decarbonising. To spend more now than the damages that would be avoided in the future would be making both ourselves and our children poorer for no good reason.
"The energy decarbonisation bill is working on the idea that we must do x by date y. Which is entirely the wrong way to look at it: we should be avoiding cost x at a price of less than x.
"There's enough economic research out there, from Richard Tol through to William Nordhaus to even Nicholas Stern, to show that the methods being advocated for the UK is at a cost greater than the damages that are being avoided. Which, as I say, makes both us and our children poorer to no good intent.
"It's no secret that we at the Adam Smith Institute [where Worstall is a senior fellow] prefer market mechanisms. It's less well-known that we're quite happy with the idea that sometimes markets need a hint; a push. With regards to climate change, that hint, that push, would be a carbon tax at, if you wish, the rate that Nick Stern proposed. That is, 13p a litre less than is currently charged on petrol.
"Price the externalities properly and there's no need for regulation or legislation: given the right incentives the market will sort it out."
Richard Gledhill, sustainability and climate change partner at PricewaterhouseCoopers
"Big investment decisions in the energy sector require business to look beyond the current economic cycle. A decarbonisation target through to 2030 would have help provide greater clarity over future policy intentions. I'm not so surprised that it was defeated but I am encouraged by the level of attention and debate that it attracted.
"The wider energy bill is, overall, a step in the right direction, but the issue remains whether it will attract the required levels of investment and the jury's still out on that.
"This debate underlines the challenge that governments are facing around the world. To avoid dangerous climate change we are facing tough and ambitious decisions across the economy."
Paul Ellis, chief executive of Ecology Building Society
"How frustrating that we yet again see the failure of our policymakers to grasp the fundamental urgency of the need for cleaner energy.
"We can only achieve a healthy future for society and the environment if we decarbonise the energy that powers our homes and businesses, alongside a drastic improvement in the energy efficiency of our properties. This isn't just about climate change – it's about the affordability of heating our homes in the long-term.
"At this stage, unequivocal government support for clean energy is crucial to enabling the renewables industry to fulfil its potential. Let's hope that the Lords will step up to their basic duty to protect our long-term wellbeing rather than blind adherence to the false promises of short-term carbon-hungry profit."
Further reading:
Attention turns to Lords as Commons votes down energy bill decarbonisation target
MPs must vote for decarbonisation target to benefit the long-term
MPs issue bill amendments to decarbonise energy sector
Investors given partial certainty as government publishes energy bill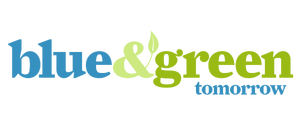 New Zealand to Switch to Fully Renewable Energy by 2035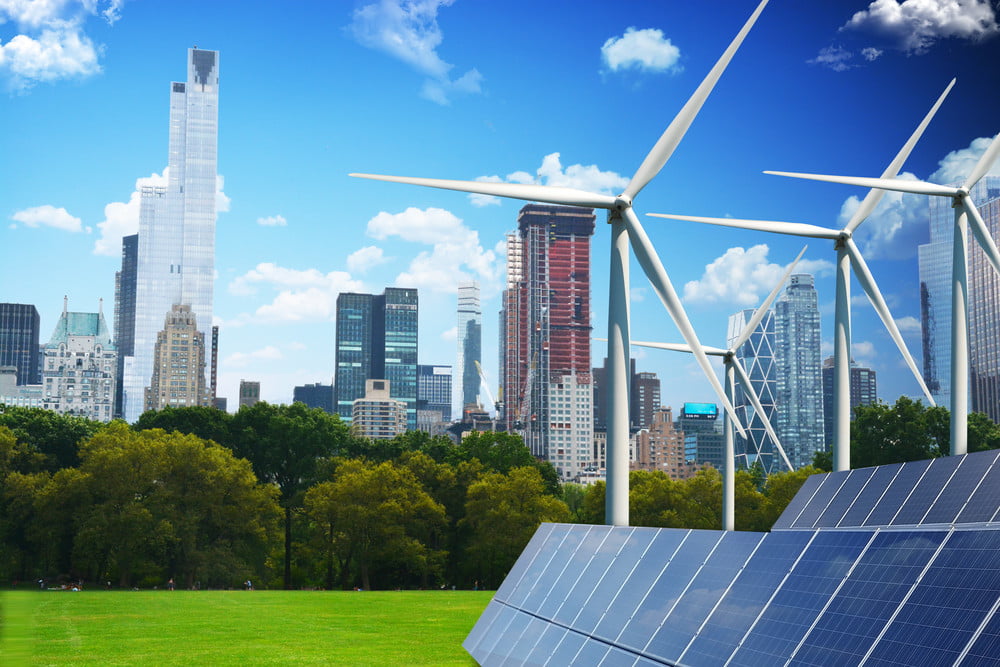 New Zealand's prime minister-elect Jacinda Ardern is already taking steps towards reducing the country's carbon footprint. She signed a coalition deal with NZ First in October, aiming to generate 100% of the country's energy from renewable sources by 2035.
New Zealand is already one of the greenest countries in the world, sourcing over 80% of its energy for its 4.7 million people from renewable resources like hydroelectric, geothermal and wind. The majority of its electricity comes from hydro-power, which generated 60% of the country's energy in 2016. Last winter, renewable generation peaked at 93%.
Now, Ardern is taking on the challenge of eliminating New Zealand's remaining use of fossil fuels. One of the biggest obstacles will be filling in the gap left by hydropower sources during dry conditions. When lake levels drop, the country relies on gas and coal to provide energy. Eliminating fossil fuels will require finding an alternative source to avoid spikes in energy costs during droughts.
Business NZ's executive director John Carnegie told Bloomberg he believes Ardern needs to balance her goals with affordability, stating, "It's completely appropriate to have a focus on reducing carbon emissions, but there needs to be an open and transparent public conversation about the policies and how they are delivered."
The coalition deal outlined a few steps towards achieving this, including investing more in solar, which currently only provides 0.1% of the country's energy. Ardern's plans also include switching the electricity grid to renewable energy, investing more funds into rail transport, and switching all government vehicles to green fuel within a decade.
Zero net emissions by 2050
Beyond powering the country's electricity grid with 100% green energy, Ardern also wants to reach zero net emissions by 2050. This ambitious goal is very much in line with her focus on climate change throughout the course of her campaign. Environmental issues were one of her top priorities from the start, which increased her appeal with young voters and helped her become one of the youngest world leaders at only 37.
Reaching zero net emissions would require overcoming challenging issues like eliminating fossil fuels in vehicles. Ardern hasn't outlined a plan for reaching this goal, but has suggested creating an independent commission to aid in the transition to a lower carbon economy.
She also set a goal of doubling the number of trees the country plants per year to 100 million, a goal she says is "absolutely achievable" using land that is marginal for farming animals.
Greenpeace New Zealand climate and energy campaigner Amanda Larsson believes that phasing out fossil fuels should be a priority for the new prime minister. She says that in order to reach zero net emissions, Ardern "must prioritize closing down coal, putting a moratorium on new fossil fuel plants, building more wind infrastructure, and opening the playing field for household and community solar."
A worldwide shift to renewable energy
Addressing climate change is becoming more of a priority around the world and many governments are assessing how they can reduce their reliance on fossil fuels and switch to environmentally-friendly energy sources. Sustainable energy is becoming an increasingly profitable industry, giving companies more of an incentive to invest.
Ardern isn't alone in her climate concerns, as other prominent world leaders like Justin Trudeau and Emmanuel Macron have made renewable energy a focus of their campaigns. She isn't the first to set ambitious goals, either. Sweden and Norway share New Zealand's goal of net zero emissions by 2045 and 2030, respectively.
Scotland already sources more than half of its electricity from renewable sources and aims to fully transition by 2020, while France announced plans in September to stop fossil fuel production by 2040. This would make it the first country to do so, and the first to end the sale of gasoline and diesel vehicles.
Many parts of the world still rely heavily on coal, but if these countries are successful in phasing out fossil fuels and transitioning to renewable resources, it could serve as a turning point. As other world leaders see that switching to sustainable energy is possible – and profitable – it could be the start of a worldwide shift towards environmentally-friendly energy.
Sources: https://www.bloomberg.com/news/articles/2017-11-06/green-dream-risks-energy-security-as-kiwis-aim-for-zero-carbon
https://www.reuters.com/article/us-france-hydrocarbons/france-plans-to-end-oil-and-gas-production-by-2040-idUSKCN1BH1AQ
How Going Green Can Save A Company Money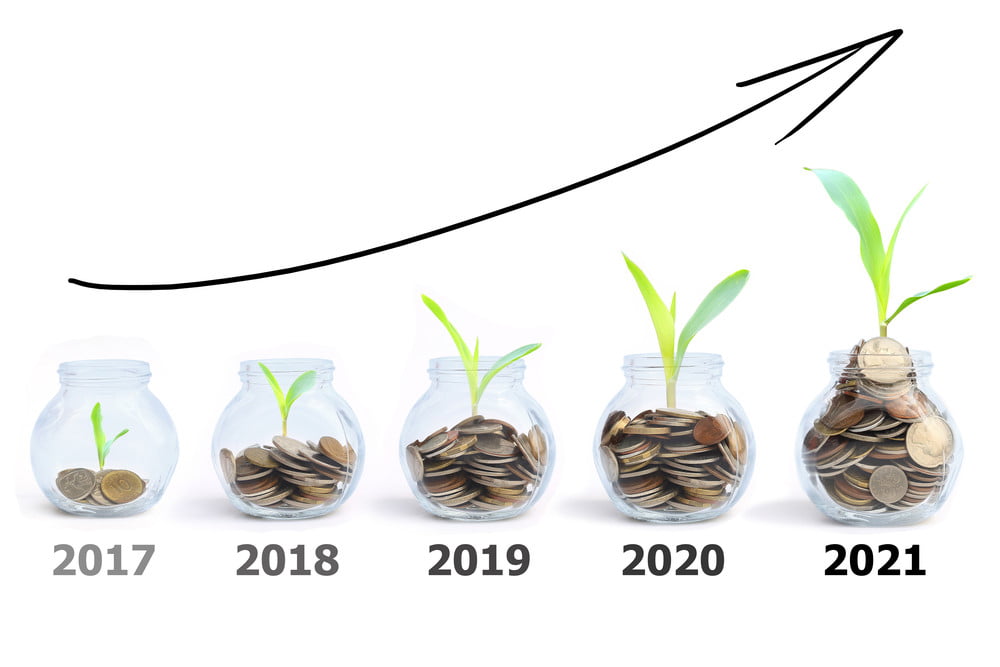 What is going green?
Going green means to live life in a way that is environmentally friendly for an entire population. It is the conservation of energy, water, and air. Going green means using products and resources that will not contaminate or pollute the air. It means being educated and well informed about the surroundings, and how to best protect them. It means recycling products that may not be biodegradable. Companies, as well as people, that adhere to going green can help to ensure a safer life for humanity.
The first step in going green
There are actually no step by step instructions for going green. The only requirement needed is making the decision to become environmentally conscious. It takes a caring attitude, and a willingness to make the change. It has been found that companies have improved their profit margins by going green. They have saved money on many of the frivolous things they they thought were a necessity. Besides saving money, companies are operating more efficiently than before going green. Companies have become aware of their ecological responsibility by pursuing the knowledge needed to make decisions that would change lifestyles and help sustain the earth's natural resources for present and future generations.
Making needed changes within the company
After making the decision to go green, there are several things that can be changed in the workplace. A good place to start would be conserving energy used by electrical appliances. First, turning off the computer will save over the long run. Just letting it sleep still uses energy overnight. Turn off all other appliances like coffee maker, or anything that plugs in. Pull the socket from the outlet to stop unnecessary energy loss. Appliances continue to use electricity although they are switched off, and not unplugged. Get in the habit of turning off the lights whenever you leave a room. Change to fluorescent light bulbs, and lighting throughout the building. Have any leaks sealed on the premises to avoid the escape of heat or air.
Reducing the common paper waste
Modern technologies and state of the art equipment, and tools have almost eliminated the use of paper in the office. Instead of sending out newsletters, brochures, written memos and reminders, you can now do all of these and more by technology while saving on the use of paper. Send out digital documents and emails to communicate with staff and other employees. By using this virtual bookkeeping technique, you will save a bundle on paper. When it is necessary to use paper for printing purposes or other services, choose the already recycled paper. It is smartly labeled and easy to find in any office supply store. It is called the Post Consumer Waste paper, or PCW paper. This will show that your company is dedicated to the preservation of natural resources. By using PCW paper, everyone helps to save the trees which provides and emits many important nutrients into the atmosphere.
Make money by spreading the word
Companies realize that consumers like to buy, or invest in whatever the latest trend may be. They also cater to companies that are doing great things for the quality of life of all people. People want to know that the companies that they cater to are doing their part for the environment and ecology. By going green, you can tell consumers of your experiences with helping them and communities be eco-friendly. This is a sound public relations technique to bring revenue to your brand. Boost the impact that your company makes on the environment. Go green, save and make money while essentially preserving what is normally taken for granted. The benefits of having a green company are enormous for consumers as well as the companies that engage in the process.