Religious communities are snapping up better green energy deals but we can do even more to help you reach your carbon reduction targets.
Negotiating as one group is a positive step
All religions care about the planet and are committed to helping to save it, which makes renewable energy a hot topic right now.
Places of worship, such as churches, synagogues and mosques, are big consumers of energy and water because of the size of the buildings.
By clubbing together, more and more religious communities are using their size and power to negotiate more competitively; making the most of bulk buying or 'basket deals' on electricity and gas.
The Big Church Switch campaign is one example. The Christian community is using the church's buying power to negotiate the best rates on 100% renewable energy tariffs to lower their carbon footprint while reducing costs.
The Church of England, which runs the campaign, has committed to a carbon reduction target of 42% by 2020 and 80% by 2050 – but to us that's only half the story.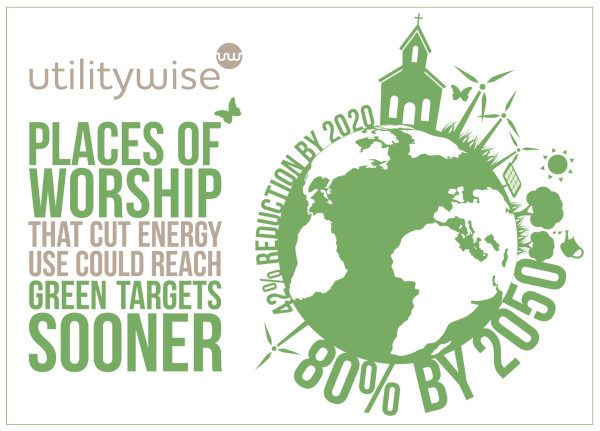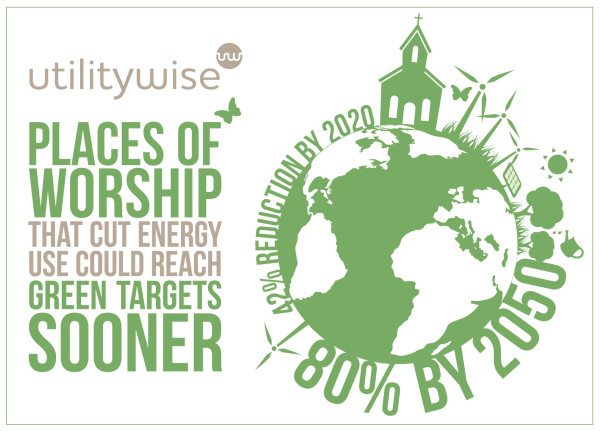 Take a bigger leap for bigger benefits
Just like the Big Church Switch, we can negotiate better deals – although for all religions, as well as individual places of worship and anything associated with them, from parish halls to charity shops. We can also help ensure the energy they use is from 100% renewable sources.
The question is, how much beyond that do you want to go? Because there's lots more you could be doing to reach your carbon reduction targets – and to get there sooner.
With our Utility Management Plan, you can visualise and monitor what you're doing with utilities so you're better able to see where you're using energy and water, which helps us to help you identify and stop waste.
With that information, we could reduce your energy consumption by around 20%, and further stamp down on your carbon footprint, raising your profile as a well-run organisation, while saving you money.
Watch your bills come down
Checking your bills is another way we can help you cut your energy bills.
We've calculated that 20% of churches, for example, are overpaying their bills in some way or another. For starters, one in five are shelling out 20% in VAT when they should be paying 5%. That's quite a gap.
In the last few months, for churches alone, we've saved something like £90,000 by simply ensuring they are paying the correct VAT rate! We've also helped them to actively reduce consumption, as well as getting them cheaper tariffs and energy from renewable sources.
From finding the right deal to seeing where you compare in energy and water usage with similar places of worship, we can help you reduce waste, be more efficient, and manage your carbon emissions.
To find out more call our dedicated teams on 0330 303 3313.