World's biggest investors protecting millions of pensions by tackling climate change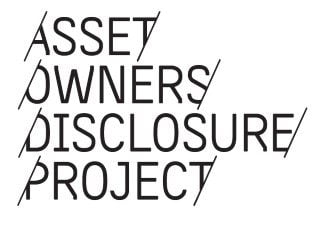 The Asset Owners Disclosure Project (AODP) annual report has revealed that climate change is rapidly moving up the agenda for the world's biggest investors. Pension funds and insurers are recognising the need for action to protect the savings and the financial security of hundreds of millions of people.
Ninety seven of the world's 500 biggest investors with $US9.4 trillion in funds are taking tangible action to mitigate climate change risk and last year saw a big rise in support for shareholder resolutions and low carbon investment, according to the fourth Global Climate 500 Index. Another 157 investors, worth $14.2 trillion, are taking their first steps.
Despite this, very few investors are acting on warnings from the G20's Financial Stability Board that climate action could leave fossil fuel and other high-carbon investments as worthless stranded assets, and 246 investors, with $14 trillion in funds, are ignoring climate change risk completely.
Julian Poulter, CEO at AODP, said: "Climate change risk is now a mainstream issue for institutional investors and last year has seen many significantly step up their action to manage this.
"However, only a handful are protecting their portfolios from the very real danger of stranded assets, and it is shocking that nearly half the world's biggest investors are doing nothing at all to mitigate climate risk.
"Pensions funds and insurers that ignore climate change are gambling with the savings and financial security of hundreds of millions of people around the world and risking another financial crisis."
The independent non-profit AODP rates the world's 500 biggest investors on their success at managing climate risk within their portfolios, based on direct disclosures and publicly available information.
They include pension funds, insurers, sovereign wealth funds, foundations and endowments, with $38 trillion of assets under management (AUM). They are graded from AAA to D while those taking no action are rated X.
Investors that recognise climate risk are taking significantly more action than last year, the report reveals. The leaders, rated A to AAA, have grown 29 per cent from 24 to 31 investors with $2.7 trillion AUM.  On average, these 12 AAA-rated institutions have outperformed the benchmark return over five years, demonstrating that climate risk can be managed without sacrificing returns.
The Global Climate 500 Index is the world standard for assessing the success of asset owners at managing climate risk. It evaluates them on three approaches: tackling risks associated with high-carbon assets in their portfolios, engaging with the companies they own and with stakeholders throughout the investment chain to reduce climate risk, and investing in low-carbon assets.
This year AODP has raised the bar, requiring evidence of tangible action and no longer scores purely for transparency or commitments.
Ten per cent of asset owners and 74 per cent of the leaders group (rated A to AAA) are measuring carbon in their portfolios, up from seven per cent and 67 per cent last year. However, only two per cent of asset owners have declared a target for reducing portfolio carbon next year.
Just five per cent of asset owners and only half the leaders disclose that they are measuring the impact that stranded assets may have on their investments – although this is an improvement on the three per cent last year. This indicates that more complex risk management activities are often the last to be implemented.
Thirteen per cent of asset owners and 97% of leaders now have staff dedicated to integrating climate risk management into the investment process, up from 9 per cent and 79% last year.
Support for shareholder resolutions on climate change has grown strongly, with 12 per cent of investors voting in favour of at least one, compared with seven per cent last year. Among leaders support grew from 67 per cent to 84 per cent.
Low-carbon investment grew 63 per cent from $85 billion to $138 billion. General lack of disclosure and difficulties defining low-carbon assets mean this is likely to be an underestimate but funds are working to define this better for next year.
The Netherlands is the most active country by far with $39 billion invested in low-carbon. The UK's Environment Agency Pension Fund has 26 per cent of its portfolio in low carbon assets, the highest in the index.
Mark Carney, Governor of the Bank of England and chairman of the international Financial Stability Board (FSB), has warned that climate change action could make huge reserves of coal, oil and gas unburnable stranded assets threatening investors with huge losses and destabilising markets.
The FSB has set up a task force to recommend how asset owners and other financial intermediaries should report the potential impact of climate change on their bottom line.
Christiana Figueres, Executive Secretary of the UN Framework Convention on Climate Change (UNFCCC), said: "The Paris Agreement has set out the path, direction and ultimate destination for the global economy. Increasing numbers of asset owners understand this and more are coming to that realization. I would encourage all of them to pick up the pace and ramp up their ambition in respect to a low carbon transition—it is the key to reducing risk and securing the health of their portfolios now and over the long term."
The $4 billion Environment Agency Pension Fund tops the Global Climate 500 Index closely followed by Australia's $7.1 billion Local Government Super, each coming top or second in all three categories and proving that size is no barrier to managing climate risk.
Other leaders include giant institutions which have been active in campaigning for climate action, $391 billion Dutch pension fund ABP and the $301 billion California Public Employees Retirement System, both rated AAA, and UK insurer Aviva with $445 billion of assets, rated A.
Frances's £180 billion Caisse des Dépôts has jumped from a CC rating to a AA, while and $51 billion Swedish pension fund AMF and the UK's $26 billion Greater Manchester Pension Fund are both up from D to A.
Scandinavian asset owners are taking the most action to manage climate risk. Sweden tops the Country Index, followed by Norway, and Denmark comes fifth. France, where the Paris Climate Summit brought climate risk into sharp focus, takes fourth place with three funds in the top 20 for the first time.
Pension funds account for nearly two thirds of the index and insurers nearly a quarter. However, only four of the seven countries that dominate the global pensions market make the top ten in the Country Index. Australia are third, the Netherlands sixth, the UK seventh and the US ninth and all are well represented in the leadership group of institutions rated A to AAA. Canada ranks 11th, Switzerland 14th and Japan 25th.
Japan's Government Pension Investment Fund, the world's largest asset owner worth $1.2 trillion, is rated D, up from X last year. It has committed to taking environmental, social and governance factors into account in its investments and has started asking its asset managers what they are doing to promote better behaviour in the companies it owns.
Julian Poulter added: "Asset owners in Japan and Switzerland have shown no leadership on climate change and are putting their members and clients at risk. It is the countries with more transparent financial systems where asset owners are more accountable to their members where we are seeing most action.
"This makes it significant that GPIF, the world's largest asset owner, has taken the first step on the journey to protecting millions of Japanese pension holders from the risks of climate change. We look forward to further action and we hope it will send a signal to a market which has been ignoring the issue for far too long."
The World Bank has been a leading voice warning about climate risk and high carbon investment, but the report reveals that its $17 billion Group Staff Retirement fund is not translating this into strong action. It is rated D, up from X in 2015. By contrast the UN's $52 billion Joint Staff Pension Fund is up from A to AA.
The ten biggest X-rated funds, worth a total $4.9 trillion, include sovereign wealth funds in the oil states of Abu Dhabi, Kuwait, Saudi Arabia and Qatar as well as China and Hong Kong, insurance companies China Life, Japan Post and Zenkyoren of Japan, and the US pension fund, Thrift Savings Plan.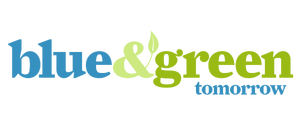 A Good Look At How Homes Will Become More Energy Efficient Soon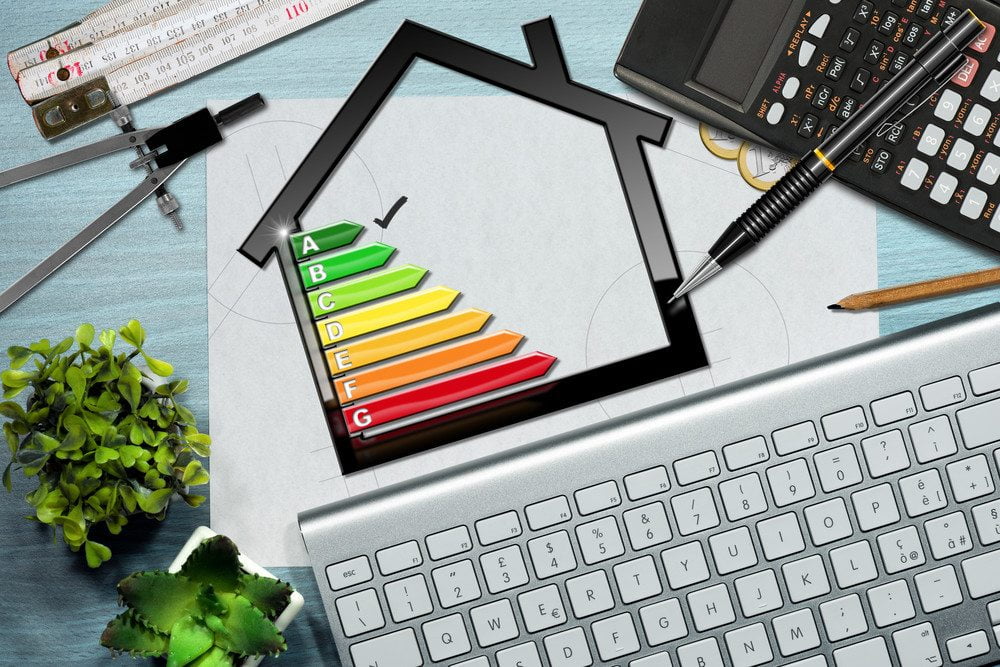 Everyone always talks about ways they can save energy at home, but the tactics are old school. They're only tweaking the way they do things at the moment. Sealing holes in your home isn't exactly the next scientific breakthrough we've been waiting for.
There is some good news because technology is progressing quickly. Some tactics might not be brand new, but they're becoming more popular. Here are a few things you should expect to see in homes all around the country within a few years.
1. The Rise Of Smart Windows
When you look at a window right now it's just a pane of glass. In the future they'll be controlled by microprocessors and sensors. They'll change depending on the specific weather conditions directly outside.
If the sun disappears the shade will automatically adjust to let in more light. The exact opposite will happen when it's sunny. These energy efficient windows will save everyone a huge amount of money.
2. A Better Way To Cool Roofs
If you wanted to cool a roof down today you would coat it with a material full of specialized pigments. This would allow roofs to deflect the sun and they'd absorb less heat in the process too.
Soon we'll see the same thing being done, but it will be four times more effective. Roofs will never get too hot again. Anyone with a large roof is going to see a sharp decrease in their energy bills.
3. Low-E Windows Taking Over
It's a mystery why these aren't already extremely popular, but things are starting to change. Read low-E window replacement reviews and you'll see everyone loves them because they're extremely effective.
They'll keep heat outside in summer or inside in winter. People don't even have to buy new windows to enjoy the technology. All they'll need is a low-E film to place over their current ones.
4. Magnets Will Cool Fridges
Refrigerators haven't changed much in a very long time. They're still using a vapor compression process that wastes energy while harming the environment. It won't be long until they'll be cooled using magnets instead.
The magnetocaloric effect is going to revolutionize cold food storage. The fluid these fridges are going to use will be water-based, which means the environment can rest easy and energy bills will drop.
5. Improving Our Current LEDs
Everyone who spent a lot of money on energy must have been very happy when LEDs became mainstream. Incandescent light bulbs belong in museums today because the new tech cut costs by up to 85 percent.
That doesn't mean someone isn't always trying to improve on an already great invention. The amount of lumens LEDs produce per watt isn't great, but we've already found a way to increase it by 25 percent.
Maybe Homes Will Look Different Too
Do you think we'll come up with new styles of homes that will take off? Surely it's not out of the question. Everything inside homes seems to be changing for the better with each passing year. It's going to continue doing so thanks to amazing inventors.
ShutterStock – Stock photo ID: 613912244
IEMA Urge Government's Industrial Strategy Skills Overhaul To Adopt A "Long View Approach"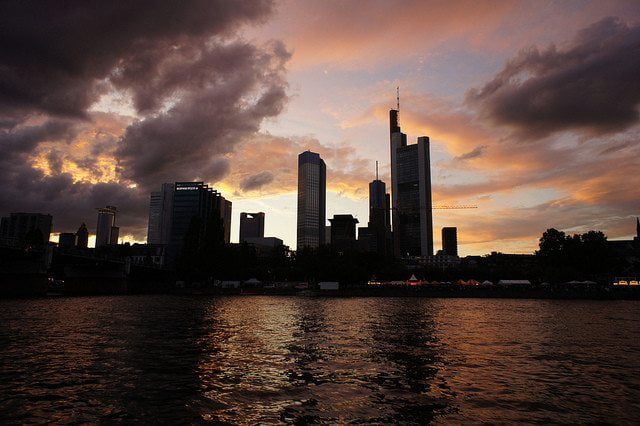 IEMA, in response to the launch of the Government's Industrial Strategy Green Paper, have welcomed the focus on technical skills and education to boost "competence and capability" of tomorrow's workforce.
Policy experts at the world's leading professional association of Environment and Sustainability professionals has today welcomed Prime Minister Teresa May's confirmation that an overhaul of technical education and skills will form a central part of the Plan for Britain – but warns the strategy must be one for the long term.
Martin Baxter, Chief Policy Advisor at IEMA said this morning that the approach and predicted investment in building a stronger technical skills portfolio to boost the UK's productivity and economic resilience is positive, and presents an opportunity to drive the UK's skills profile and commitment to sustainability outside of the EU.
Commenting on the launch of the Government's Industrial Strategy Green Paper, Baxter said today:
"Government must use the Industrial Strategy as an opportunity to accelerate the UK's transition to a low-carbon, resource efficient economy – one that is flexible and agile and which gives a progressive outlook for the UK's future outside the EU.
We welcome the focus on skills and education, as it is vital that tomorrow's workforce has the competence and capability to innovate and compete globally in high-value manufacturing and leading technology.
There is a real opportunity with the Industrial Strategy, and forthcoming 25 year Environment Plan and Carbon Emissions Reduction Plan, to set long-term economic and environmental outcomes which set the conditions to unlock investment, enhance natural capital and provide employment and export opportunities for UK business.
We will ensure that the Environment and Sustainability profession makes a positive contribution in responding to the Green Paper."