How cooking endangers planet and people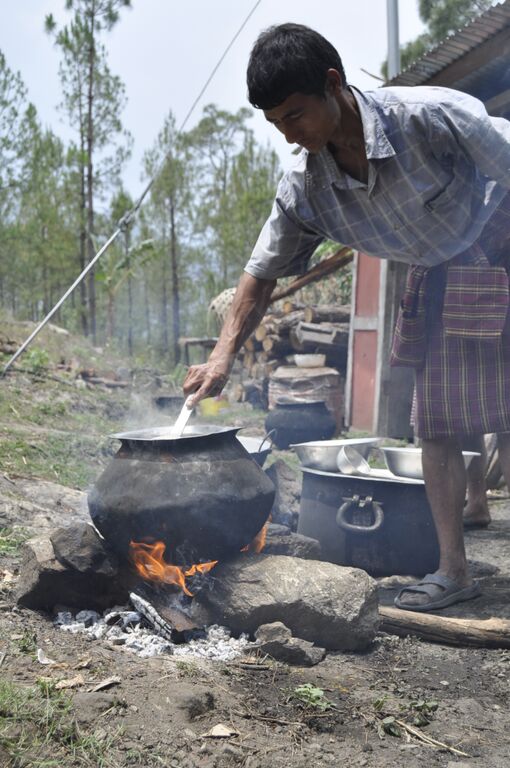 Almost half of the world's population still uses open fires to cook their food risking a number of diseases because of their exposure to air pollution, explains Nathalia Hentze Nielsen, communications manager for Dazin.
Can you remember the last time you cooked a meal over open fire? I am going to take a guess and say it was while camping. You might even know how to start a campfire yourself if you were once a boy or girl scout. I remember the last time I sat in front of the crackling red flames and watched the smoke rise into the night sky. My high school class and I were on a fieldtrip and spent the night making twist bread and s'mores. The very next day we were back to the luxurious ways of modern lifestyle: Indoors induction cooktops and exhaust hoods.
While my classmates and I only had to inhale thick smoke for one night, coughing our way through campfire songs, open fire cooking is not an occasional fun pastime nor a relic of the past for over 3 billion people. WHO describes them as "the forgotten 3 billion" – that is, nearly the half the world's population who still cook their food on open fires using firewood, coal and animal dung as their fuel. Doing so is not harmless and I am not just talking about watery eyes and a bit of coughing. These people are being exposed to high levels of household air pollution that cause a number of diseases ranging from pneumonia to strokes and lung cancer.
Out of these 3 billion, an estimated 4.3 million die every year from diseases following household air pollution. This exceeds the number of people who die from AIDS, malaria and tuberculosis – combined. Women are mostly tasked with the day to day cooking and while spending hours in front of the fires, stirring their pots and keeping a watchful eye on their children, they breathe in the toxic smoke. It is not surprising then that most of the 4.3 million deaths that happen are women and children in low- and middle-income countries.
Why is this problem not being talked about more? This time I will take a more educated guess and claim that western media has little interest in the subject because it is not happening close to home. Indeed, we can be inclined to think that "only" the 3 billion – and the 3 billion alone – are being affected. However, this is not the case. Household air pollution is not just a threat to the people in front of the fire; it affects all of us. Burning biomass on open fires releases a huge amount of carbon and black carbon, which contributes to global climate change. Furthermore, using forestry wood waste causes deforestation, soil erosion and emits 65 percent of the total black carbon in the India sub-continent, which contributes some more to global climate change (IEA, 2011).
So how do we solve such a demanding problem? Well, it is not going to happen overnight, that is for sure. It is currently 2015 and despite great technological advances, there are still millions of people living in poverty and our carbon footprint is fatter and blacker than ever. Attitudes and behavior need to change. People need to be shown solutions so they can help themselves. But most importantly right now, people need to be made aware of the problem's existence.
Before getting involved with the non-profit organization Dazin, I had never even thought about open fire cooking being anything but a spectacle at a medieval fair or a mandatory experience during a camping trip. Needless to say, I got a rude awakening. People depend on open fires to cook their meals worldwide and the consequence for wanting to feed themselves and their families is a possible death sentence. We have been hearing a lot about proper sanitation in India due to Prime Minister Modi promising to eliminate open defecation. Now it is time to eliminate open fire cooking as well.
To put things into perspective, consider Bhutan. In the Bhutanese kingdom, located in the Himalayas, 70 percent of households use firewood and other forestry waste for cooking. They have no other reliable and affordable sources of sustainable energy. Bhutan may be small and seemingly insignificant in the larger picture but if the problem of household air pollution can be solved there, the country can be an inspiration in a worldwide energy revolution.
One very concrete solution to this fatal problem is something as simple as a stove. Smokeless stoves will not only make it safer for people to cook but also help the environment by eliminating black carbon emissions. Stoves alone are however not a long term solution. People living below poverty line are unable to cope with the high costs for maintenance and fuels. Therefore, providing an affordable and cleaner alternative to traditional fuels is crucial.
The cooperative Dazin, which I casually mentioned, provides that affordable and clean alternative. The organization is based in Bhutan and seeks to eliminate household air pollution by providing crowdsourced fuel cookies – small and dense briquettes – and smokeless stoves to rural households in Bhutan in exchange for forestry wood waste. As with all other small non-profits, Dazin is facing the issue of funding and has therefore launched a crowdfunding campaign, which I would like to encourage everyone to take a look at.
The campaign may only have the modest goal of supplying smokeless stoves to 2000 Bhutanese right now but the overall mission is ambitious: To make open fire cooking a thing of the past. That is most definitely a cause I can get behind.
Nathalia Hentze Nielsen is a recent graduate of Cal State Northridge where she earned her Master's in Mass Communication. The twenty-three-year-old Dane is currently spending her summer volunteering as a Communication Manager for Dazin. Dazin is a cooperative based in Bhutan, which uses an inclusive approach to provide fuel cookies and smokeless stoves in order to eliminate Household Air Pollution from cooking fuel usage.
Photo: Dazin
Further reading:
Sustainable cooking enterprise seeks investment
Ashden Awards: Sustainable Green Fuel Enterprise, Cambodia
Household air pollution puts one-in-three at risk of early death
Ashden Awards: Greenway Appliances, India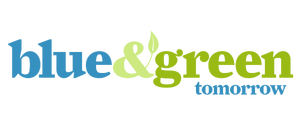 7 New Technologies That Could Radically Change Our Energy Consumption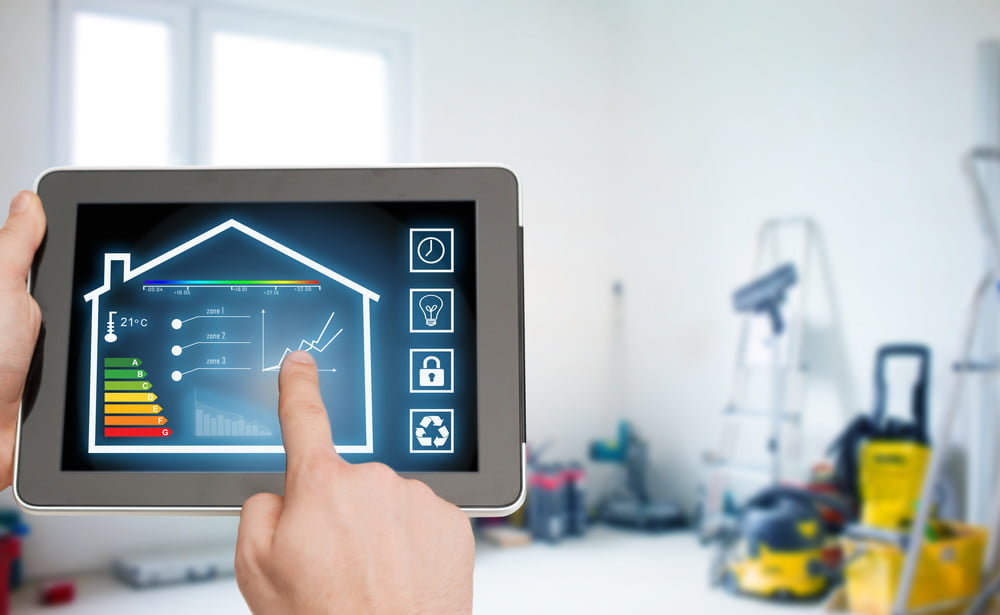 Most of our focus on technological development to lessen our environmental impact has been focused on cleaner, more efficient methods of generating electricity. The cost of solar energy production, for example, is slated to fall more than 75 percent between 2010 and 2020.
This is a massive step forward, and it's good that engineers and researchers are working for even more advancements in this area. But what about technologies that reduce the amount of energy we demand in the first place?
Though it doesn't get as much attention in the press, we're making tremendous progress in this area, too.
New Technologies to Watch
These are some of the top emerging technologies that have the power to reduce our energy demands:
Self-driving cars. Self-driving cars are still in development, but they're already being hailed as potential ways to eliminate a number of problems on the road, including the epidemic of distracted driving ironically driven by other new technologies. However, even autonomous vehicle proponents often miss the tremendous energy savings that self-driving cars could have on the world. With a fleet of autonomous vehicles at our beck and call, consumers will spend less time driving themselves and more time carpooling, dramatically reducing overall fuel consumption once it's fully adopted.
Magnetocaloric tech. The magnetocaloric effect isn't exactly new—it was actually discovered in 1881—but it's only recently being studied and applied to commercial appliances. Essentially, this technology relies on changing magnetic fields to produce a cooling effect, which could be used in refrigerators and air conditioners to significantly reduce the amount of electricity required.
New types of insulation. Insulation is the best asset we have to keep our homes thermoregulated; they keep cold or warm air in (depending on the season) and keep warm or cold air out (again, depending on the season). New insulation technology has the power to improve this efficiency many times over, decreasing our need for heating and cooling entirely. For example, some new automated sealing technologies can seal gaps between 0.5 inches wide and the width of a human hair.
Better lights. Fluorescent bulbs were a dramatic improvement over incandescent bulbs, and LEDs were a dramatic improvement over fluorescent bulbs—but the improvements may not end there. Scientists are currently researching even better types of light bulbs, and more efficient applications of LEDs while they're at it.
Better heat pumps. Heat pumps are built to transfer heat from one location to another, and can be used to efficiently manage temperatures—keeping homes warm while requiring less energy expenditure. For example, some heat pumps are built for residential heating and cooling, while others are being used to make more efficient appliances, like dryers.
The internet of things. The internet of things and "smart" devices is another development that can significantly reduce our energy demands. For example, "smart" windows may be able to respond dynamically to changing light conditions to heat or cool the house more efficiently, and "smart" refrigerators may be able to respond dynamically to new conditions. There are several reasons for this improvement. First, smart devices automate things, so it's easier to control your energy consumption. Second, they track your consumption patterns, so it's easier to conceptualize your impact. Third, they're often designed with efficiency in mind from the beginning, reducing energy demands, even without the high-tech interfaces.
Machine learning. Machine learning and artificial intelligence (AI) technologies have the power to improve almost every other item on this list. By studying consumer patterns and recommending new strategies, or automatically controlling certain features, machine learning algorithms have the power to fundamentally change how we use energy in our homes and businesses.
Making the Investment
All technologies need time, money, and consumer acceptance to be developed. Fortunately, a growing number of consumers are becoming enthusiastic about finding new ways to reduce their energy consumption and overall environmental impact. As long as we keep making the investment, our tools to create cleaner energy and demand less energy in the first place should have a massive positive effect on our environment—and even our daily lives.
Responsible Energy Investments Could Solve Retirement Funding Crisis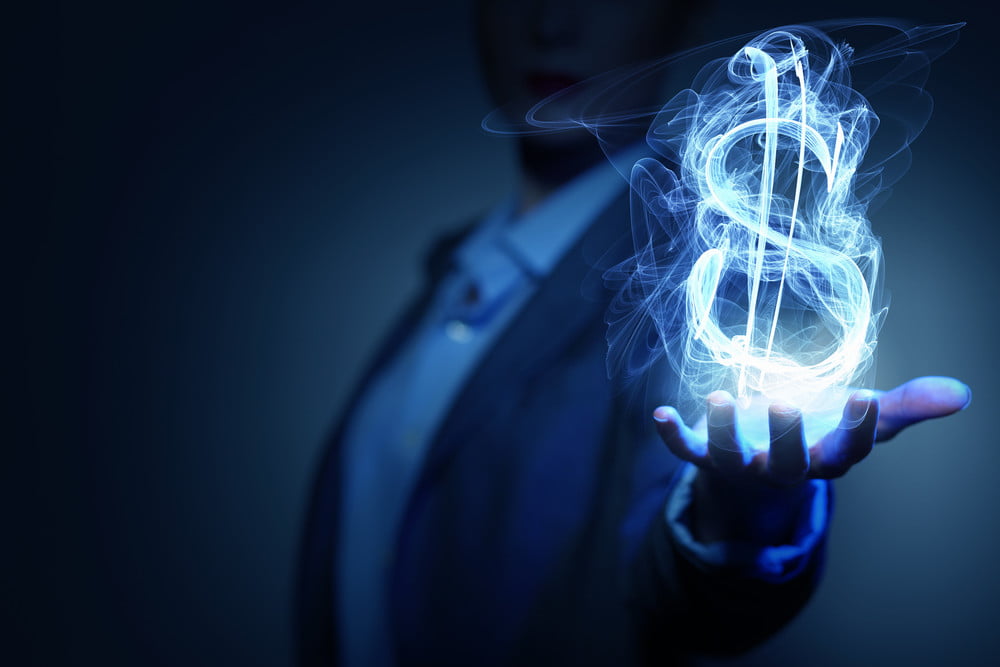 Retiring baby-boomers are facing a retirement cliff, at the same time as mother nature unleashes her fury with devastating storms tied to the impact of global warming. There could be a unique solution to the challenges associated with climate change – investments in clean energy from retirement funds.
Financial savings play a very important role in everyone's life and one must start planning for it as soon as possible. It's shocking how quickly seniors can burn through their nest egg – leaving many wondering, "How long your retirement savings will last?"
Let's take a closer look at how seniors can take baby steps on the path to retiring with dignity, while helping to clean up our environment.
Tip #1: Focus & Determination
Like in other work, it is very important to focus and be determined. If retirement is around the corner, then make sure to start putting some money away for retirement. No one can ever achieve anything without dedication and focus – whether it's saving the planet, or saving for retirement.
Tip #2: Minimize Spending
One of the most important things that you need to do is to minimize your expenditures. Reducing consumption is good for the planet too!
Tip #3: Visualize Your Goal
You can achieve more if you have a clearly defined goal in life. This about how your money can be used to better the planet – imagine cleaner air, water and a healthier environment to leave to your grandchildren.
Investing in Clean Energy
One of the hottest and most popular industries for investment today is the energy market – the trading of energy commodities. Clean energy commodities are traded alongside dirty energy supplies. You might be surprised to learn that clean energy is becoming much more competitive.
With green biz becoming more popular, it is quickly becoming a powerful tool for diversified retirement investing.
The Future of Green Biz
As far as the future is concerned, energy businesses are going to continue getting bigger and better. There are many leading energy companies in the market that already have very high stock prices, yet people are continuing to investing in them.
Green initiatives are impacting every industry. Go Green campaigns are a PR staple of every modern brand. For the energy-sector in the US, solar energy investments are considered to be the most accessible form of clean energy investment. Though investing in any energy business comes with some risks, the demand for energy isn't going anywhere.
In conclusion, if you want to start saving for your retirement, then clean energy stocks and commodity trading are some of the best options for wallets and the planet. Investing in clean energy products, like solar power, is a more long-term investment. It's quite stable and comes with a significant profit margin. And it's amazing for the planet!