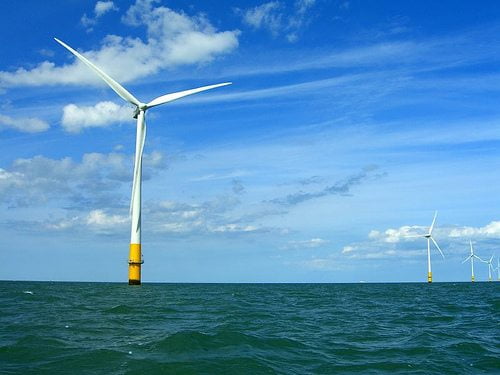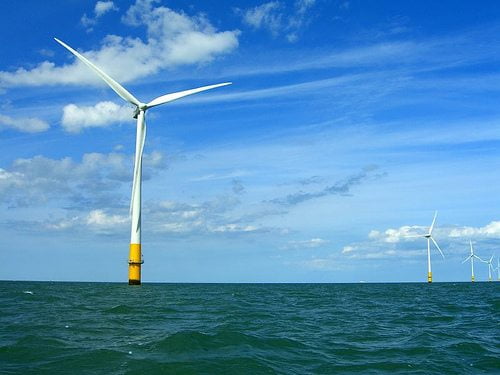 Imminent national energy policy decisions will determine growth prospects of Grimsby's offshore wind economy
A new report by think tank Green Alliance shows how Grimsby has benefited economically over the past 15 years from the growth of the offshore wind sector, building on its fishing heritage and port infrastructure, but driven by national energy policy.
The research finds that:
– ten companies have already created 231 direct jobs in the town's docks and two have confirmed expansion plans within the next two years;
– one wind farm, Westermost Rough, has supported more than £10 million of investment in Grimsby, including a £5 million upgrade to the historic Royal Dock;
– long term jobs and growth in Grimsby from this industry will be reliant on the construction of proposed new wind farms such as Triton Knoll, but current uncertainty over government energy policy now makes it unclear if, or when, Triton Knoll will be built.
Business investment in Grimsby has been stimulated by energy policy support for low carbon power generation. However, in recent months the government has signalled a significant weakening of its support for renewable energy.  Green Alliance expects the government to decide on the nature of its support for low carbon electricity generation in the 2020s in the next few months, which will in turn determine the growth of the offshore wind economy in the UK sector of the North Sea.
Based on the report's findings, Green Alliance recommends two government actions to continue to support the local economy in Grimsby and prevent progress from stalling:
1) Commit to a minimum level of offshore wind deployment during the 2020s, if the industry meets cost reduction targets.
2) Recommit to the Regional Growth Fund (RGF), the future of which is uncertain. This fund has been critical to supporting port upgrades in Grimsby and other coastal towns.
Chris Holden, manager of AIS Training in Grimsby said: "This report from Green Alliance is extremely important in highlighting how national government policy can have a huge impact on the prosperity of local areas. Small towns such as Grimsby benefit enormously from the huge investment global investors bring. AIS Training alone is investing up to £10 million into the region and creating up to 30 new jobs – not to mention the positive economic impact of bringing thousands of international delegates into the region for training.
"The wind industry is crucial to Grimsby's economic future and any wavering from central government risks a decade worth of momentum building and jeopardises further investment in the area. We urge the government to take note of this report and support the UK and Grimsby's position as a global leader in renewables. Jobs – both direct and indirect – must be protected and the UK's engineering heritage preserved."
Matthew Spencer, director of Green Alliance, said: "The offshore wind industry is hugely important to the economy of ports like Grimsby because it is creating high value jobs and helping to offset the long term decline of employment in other local industries like fishing. The growth of the offshore wind economy in coastal Britain over the next decade now depends on energy policy decision made by ministers in London over the next few months."