Switzerland looks to harness the energy potential of waste heat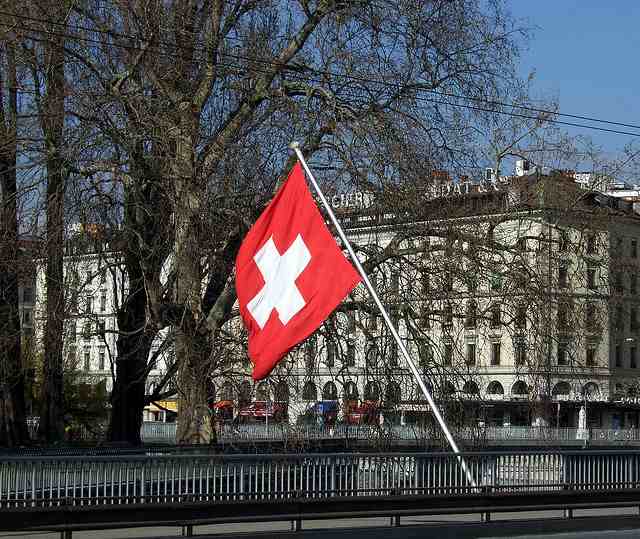 According to a study commissioned by the Swiss Federal Office of Energy (SFOE), heat production accounts for around half of Switzerland's entire energy consumption, such as for heating or numerous technical procedures, including drying, forging or melting.
Today, the energy demand is primarily covered by fossil energy sources and the waste heat produced in the process is usually released unused into the surroundings. Almost 40% of the total electricity consumption still goes on heating and cooling. The Energy Strategy 2050 plans to phase out nuclear power, which provides 40% of Switzerland's electricity today, and to drastically reduce CO2 emissions – a goal that urgently requires the more efficient use of the available energy resources and a sustainable reduction in the electricity consumption.
In order to make this possible, scientists involved in the THRIVE project ("thermally driven adsorption heat pumps for substitution of electricity and fossil fuels") are investigating novel, so-called adsorption heat pumps. As heat is used to power these pumps instead of electricity, the technology could relieve the strain on the power grid on the one hand and harness heat from factories, power stations and computer centers or other renewable sources such as solar power, geothermics and biomass on the other. "Until now, waste heat has largely been overlooked because firstly the necessity and secondly the technical possibilities for using it in a way that makes ecological and economic sense are lacking," says Bruno Michel, the manager of the group "Advanced Micro Integration" at IBM Research in Rüschlikon and one of the project leaders. "Through the extensive use of the adsorption heat pumps we are looking to develop in THRIVE, it could theoretically be possible to reduce the electricity demand for heating and cooling purposes by up to 65% and the consumption of fossil fuels for heat production by up to 18% by 2040." This would correspond to savings of around 1.8 million tons of CO2.
Nowadays, heat pumps are mostly used to convert environmental heat, the temperature of which lies between -5 and 15°C, into thermal heat for rooms or processes. Traditional heat pumps draw warmth from the surroundings, such as from the earth or air, to vaporize a refrigerant in an evaporator. The vapor produced in the process rises into an electrically powered compressor, which condenses it and thus heats it up. The vapor turns back into liquid in an adjoining condenser and releases the heat into a heating cycle. This process can also be used to produce both heat to air-condition rooms and cool air, like in a refrigerator.
Powered by heat, not electricity
The thermally powered adsorption heat pump works in a similar way – the major difference being that, in place of a compressor, it has an adsorption heat exchanger that uses heat at temperatures from 60°C as its driving energy instead of electricity. During the so-called adsorption process, the adsorption heat exchanger adsorbs considerable amounts of vapor from the evaporator and compresses it inside the heat exchanger, thereby releasing heat. The refrigerant adsorbed beforehand is forced (desorbed) back out of the adsorption heat exchanger by the supply of driving heat from an external source. The hot vapor released as a result turns back into liquid in the condenser and the corresponding condensation heat is released into the heating cycle. The adsorption heat pump can also heat and cool. As the cooling or heat production takes place intermittently, however, at least two adsorption heat exchangers working in parallel are needed for it to run uninterruptedly.
Due to their low energy consumption, adsorption heat pumps achieve a much higher cooling or heat output in relation to the wattage used than conventional heat pumps. Moreover, pure water can be used as a coolant instead of refrigerants, which can sometimes be harmful for the environment. Another advantage of the technology is the fact that renewable heat sources can be used, such as solar-thermal systems, which typically generate temperatures of up to 90°C.
Using a computer centre to heat and cool buildings
By using heat, the adsorption heat pump is just the ticket for many interesting applications where conventional heat pumps don't make any sense. It could, for instance, use the waste heat from future, actively cooled, concentrated photovoltaic plants or computer centers that are cooled with hot water to air-condition office or residential buildings. The Aquasar computer system developed by IBM researchers in collaboration with ETH Zurich is a pioneer of hot-water cooling for computer systems, which not only massively reduces the energy demand for cooling in computer centers, but also enables the use of waste heat. For the IBM researchers, THRIVE is the next step to make this a reality. Computer centers could then practically cool themselves using their own waste heat. "In the THRIVE project, we have a unique opportunity to combine the latest findings from materials science, the technological optimization of heat exchangers and the merging of system and plant engineering from different disciplines," says Elimar Frank from the Hochschule für Technik Rapperswil and co-leader of the THRIVE project.
Highly interdisciplinary
In THRIVE, scientists and industrial partners are analyzing possible applications and market conditions for adsorption heat pumps in Switzerland and developing the necessary system and material technologies for future adsorption heat pumps. Scientists from Empa's Laboratory for Building Energy Materials and Components, ETH Zurich's Department of Materials and the Institute for Solar Technology at the Hochschule für Technik Rapperswil have teamed up with the materials suppliers Zeochem and MOF Technologies, and the manufacturer ETS Energie-Technik-Systeme to develop the sorption materials, heat exchangers and other components for a compact heat pump with a capacity of 10 kilowatts (kW) for cooling and 30 kW for heating. "By developing novel carbon and silicate-based adsorption materials, we can significantly increase their thermal energy density, which makes the system considerably more efficient and economical overall," explains Empa researcher Matthias Koebel.
The Laboratoire d'énergétique solaire et de physique du bâtiment at the Haute Ecole d'Ingénierie et de Gestion du Canton de Vaud (HEIG-VD) is working with the company ewz and Danfoss and the association InfraWatt to identify application scenarios for thermally powered heat pumps in Switzerland. The Technology Assessment Group at the Paul Scherrer Institute (PSI) is conducting a sustainability and cost analysis for the adsorption heat pump technology and comparing it with conventional technologies.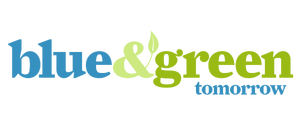 Responsible Energy Investments Could Solve Retirement Funding Crisis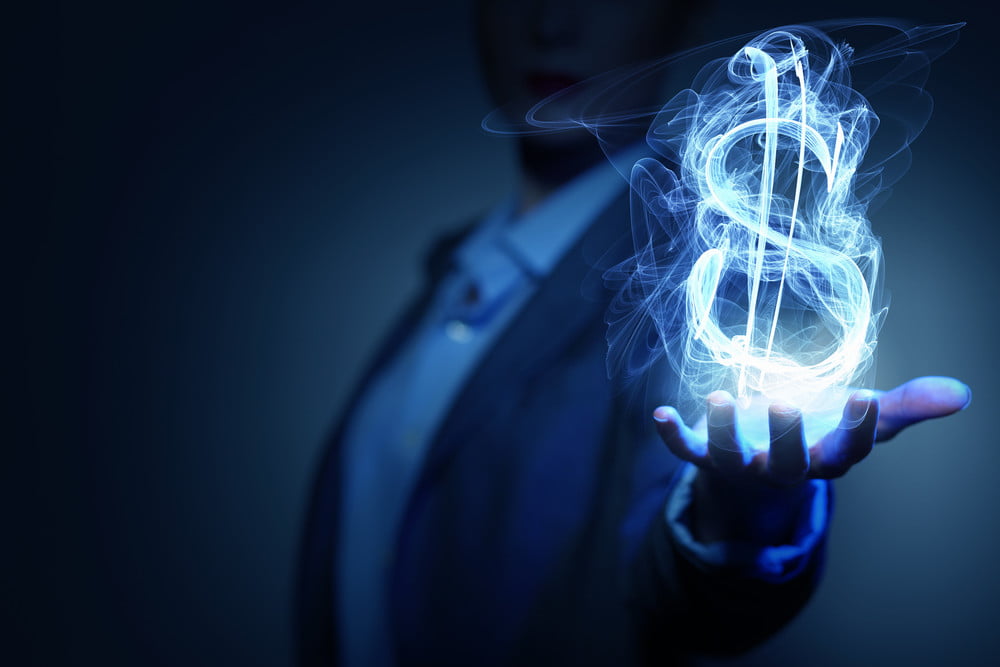 Retiring baby-boomers are facing a retirement cliff, at the same time as mother nature unleashes her fury with devastating storms tied to the impact of global warming. There could be a unique solution to the challenges associated with climate change – investments in clean energy from retirement funds.
Financial savings play a very important role in everyone's life and one must start planning for it as soon as possible. It's shocking how quickly seniors can burn through their nest egg – leaving many wondering, "How long your retirement savings will last?"
Let's take a closer look at how seniors can take baby steps on the path to retiring with dignity, while helping to clean up our environment.
Tip #1: Focus & Determination
Like in other work, it is very important to focus and be determined. If retirement is around the corner, then make sure to start putting some money away for retirement. No one can ever achieve anything without dedication and focus – whether it's saving the planet, or saving for retirement.
Tip #2: Minimize Spending
One of the most important things that you need to do is to minimize your expenditures. Reducing consumption is good for the planet too!
Tip #3: Visualize Your Goal
You can achieve more if you have a clearly defined goal in life. This about how your money can be used to better the planet – imagine cleaner air, water and a healthier environment to leave to your grandchildren.
Investing in Clean Energy
One of the hottest and most popular industries for investment today is the energy market – the trading of energy commodities. Clean energy commodities are traded alongside dirty energy supplies. You might be surprised to learn that clean energy is becoming much more competitive.
With green biz becoming more popular, it is quickly becoming a powerful tool for diversified retirement investing.
The Future of Green Biz
As far as the future is concerned, energy businesses are going to continue getting bigger and better. There are many leading energy companies in the market that already have very high stock prices, yet people are continuing to investing in them.
Green initiatives are impacting every industry. Go Green campaigns are a PR staple of every modern brand. For the energy-sector in the US, solar energy investments are considered to be the most accessible form of clean energy investment. Though investing in any energy business comes with some risks, the demand for energy isn't going anywhere.
In conclusion, if you want to start saving for your retirement, then clean energy stocks and commodity trading are some of the best options for wallets and the planet. Investing in clean energy products, like solar power, is a more long-term investment. It's quite stable and comes with a significant profit margin. And it's amazing for the planet!
What Should We Make of The Clean Growth Strategy?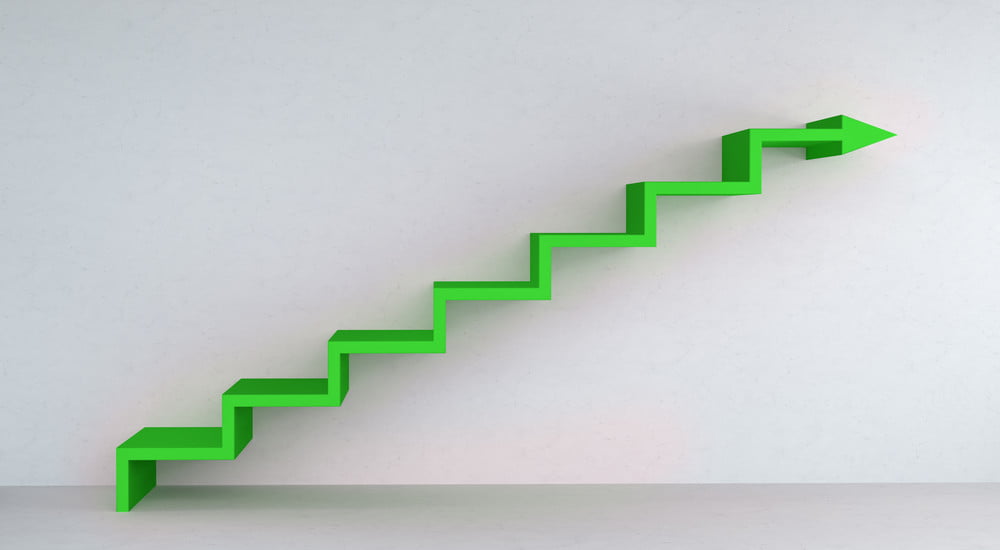 It was hardly surprising the Clean Growth Strategy (CGS) was much anticipated by industry and environmentalists. After all, its publication was pushed back a couple of times. But with the document now in the public domain, and the Government having run a consultation on its content, what ultimately should we make of what's perhaps one of the most important publications to come out of the Department for Business, Energy and the Industrial Strategy (BEIS) in the past 12 months?
The starting point, inevitably, is to decide what the document is and isn't. It is, certainly, a lengthy and considered direction-setter – not just for the Government, but for business and industry, and indeed for consumers. While much of the content was favourably received in terms of highlighting ways to ensure clean growth, critics – not unjustifiably – suggested it was long on pages but short on detailed and finite policy commitments, accompanied by clear timeframes for action.
A Strategy, Instead of a Plan
But should we really be surprised? The answer, in all honesty, is probably not really. BEIS ministers had made no secret of the fact they would be publishing a 'strategy' as opposed to a 'plan,' and that gave every indication the CGS would set a direction of travel and be largely aspirational. The Government had consulted on its content, and will likely respond to the consultation during the course of 2018. And that's when we might see more defined policy commitments and timeframes from action.
The second criticism one might level at the CGS is that indicated the use of 'flexibilities' to achieve targets set in the carbon budgets – essentially using past results to offset more recent failings to keep pace with emissions targets. Claire Perry has since appeared in front of the BEIS Select Committee and insisted she would be personally disappointed if the UK used flexibilities to fill the shortfall in meeting the fourth and fifth carbon budgets, but this is difficult ground for the Government. The Committee on Climate Change was critical of the proposed use of efficiencies, which would somewhat undermine ministers' good intentions and commitment to clean growth – particularly set against November's Budget, in which the Chancellor maintained the current carbon price floor (potentially giving a reprieve to coal) and introduced tax changes favourable to North Sea oil producers.
A 12 Month Green Energy Initiative with Real Teeth
But, there is much to appreciate and commend about the CGS. It fits into a 12-month narrative for BEIS ministers, in which they have clearly shown a commitment to clean growth, improving energy efficiency and cutting carbon emissions. Those 12 months have seen the launch of the Industrial Strategy – firstly in Green Paper form, which led to the launch of the Faraday Challenge, and then a White Paper in which clean growth was considered a 'grand challenge' for government. Throughout these publications – and indeed again with the CGS – the Government has shown itself to be an advocate of smart systems and demand response, including the development of battery technology.
Electrical Storage Development at Center of Broader Green Energy Push
While the Faraday Challenge is primarily focused on the development of batteries to support the proliferation of electric vehicles (which will support cuts to carbon emissions), it will also drive down technology costs, supporting the deployment of small and utility-scale storage that will fully harness the capability of renewables. Solar and wind made record contributions to UK electricity generation in 2017, and the development of storage capacity will help both reduce consumer costs and support decarbonisation.
The other thing the CGS showed us it that the Government is happy to be a disrupter in the energy market. The headline from the publication was the plans for legislation to empower Ofgem to cap the costs of Standard Variable Tariffs. This had been an aspiration of ministers for months, and there's little doubt that driving down costs for consumers will be a trend within BEIS policy throughout 2018.
But the Government also seems happy to support disruption in the renewables market, as evidenced by the commitment (in the CGS) to more than half a billion pounds of investment in Pot 2 of Contracts for Difference (CfDs) – where the focus will be on emerging rather than established technologies.
This inevitably prompted ire from some within the industry, particularly proponents of solar, which is making an increasing contribution to the UK's energy mix. But, again, we shouldn't really be surprised. Since the subsidy cuts of 2015, ministers have given no indication or cause to think there will be public money afforded to solar development. Including solar within the CfD auction would have been a seismic shift in policy. And while ministers' insistence in subsidy-free solar as the way forward has been shown to be based on a single project, we should expect that as costs continue to be driven down and solar makes record contributions to electricity generation, investment will follow – and there will ultimately be more subsidy-free solar farms, albeit perhaps not in 2018.
Meanwhile, by promoting emerging technologies like remote island wind, the Government appears to be favouring diversification and that it has a range of resources available to meet consumer demand. Perhaps more prescient than the decision to exclude established renewables from the CfD auction is the subsequent confirmation in the budget that Pot 2 of CfDs will be the last commitment of public money to renewable energy before 2025.
In short, we should view the CGS as a step in the right direction, albeit one the Government should be elaborating on in its consultation response. Its publication, coupled with the advancement this year of the Industrial Strategy indicates ministers are committed to the clean growth agenda. The question is now how the aspirations set out in the CGS – including the development of demand response capacity for the grid, and improving the energy efficiency of commercial and residential premises – will be realised.
It's a step in the right direction. But, inevitably, there's much more work to do.