Amber Rudd energy policy reset: the reaction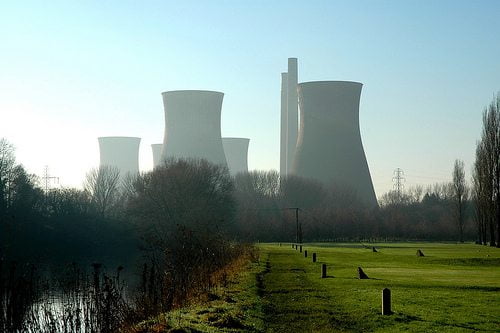 Today the Energy Secretary Amber Rudd focused on energy security and keeping prices as low as possible. The world's first industrialised nation to end coal-powered generation is sending a strong signal ahead of the UN Climate summit in Paris. But is it strong enough and is it the right signal?
Here's just some of the reaction:
Friends of the Earth's senior energy campaigner Simon Bullock said: "Amber Rudd is certainly taking UK energy policy in a new direction: unfortunately it's backwards to the 20th century. Phasing out coal – if that's what's being suggested – is essential for the climate. But switching from coal to gas is like an alcoholic switching from two bottles of whisky a day to two bottles of port.
"The UK Government's ongoing addiction to fossil fuels sends a terrible signal to crucial Paris climate talks, starting in a fortnight."
"A new gas station has over four times the average emissions needed by 2030 – gas pollution will help lock-us into a dangerous high carbon world. We shouldn't frack the beautiful British countryside to fuel the Chancellor's gas addiction. Academics have said that the Government going ahead with a dash for gas would be "tantamount to an abandonment of the UK's contribution to limiting global warming to 2 degrees.
"There is still no solution to nuclear power's toxic waste problem, which will need looking after for thousands of years. The Chancellor's obsession with Chinese investment into Hinkley will lock UK consumers into paying eye-watering subsidies until at least the year 2061.
"Keeping bills down is crucial, so it is bewildering that the Government has cut energy efficiency policy, and also savaged solar power and onshore wind. Both of these are already cheaper than nuclear – with costs still falling- ten years before a single watt comes out of Hinkley. The idea that Hinkley C – likely to be the most expensive object ever built on earth – should be at the heart of a "consumer-led, competition-focused energy system" is laughable."
Matthew Spencer, director of Green Alliance, said:  "The UK was the first to use coal to power its industrial revolution and will now be the first major economy to escape its clutches.  Kicking the coal habit is the biggest thing any government can do to lower carbon pollution, and if we can inspire others to follow our lead we will have made a huge contribution to preventing dangerous climate change. The Prime Minister deserves credit for following through on his pre-election pledge to phase out coal. He should dine out on it when he meets world leaders at the Paris climate conference in two weeks' time"
Responding to Amber Rudd's announcement on offshore wind, he said: "The cost of offshore wind is falling, but Amber Rudd has been wise to make future support conditional on the industry bringing costs down further. We're heartened that the government has followed our recommendation to create a glide path to full technology competition in 2025. Future conditional support protects the consumer, whilst giving the industry greater confidence to invest in the supply chain, which is crucial to growing UK content and lowering costs."
Dr Jenifer Baxter, Head of Energy and Environment at the Institution of Mechanical Engineers, said: "The announcement that all traditional coal-fired power plants will close by 2025 was expected but is a positive move. However, although gas produces about half the amount of carbon emissions than coal, we should not look at building more gas power plants as a silver bullet solution to creating a secure, affordable and clean energy system. Increasing demand for natural gas will lead to other 'difficult' challenges in securing the gas network in the UK.  This may include more imports and potentially greater use of shale gas.
"Nuclear power generation has a role to play, as this does not generate any direct carbon emissions at all, but does require significant investment into the safe and environmental management of whole cycle of nuclear fuel.  The UK should be seen as a nation leading the development of a low carbon energy system for the future and to achieve this we need to invest much more into Research & Development of new generation of renewables and other low carbon energy.
"As we lose large infrastructure in the UK, the capital and human resources associated with these sites are often lost too.  Reusing current connections to the grid and retaining the engineering expertise in the region where coal fired power stations are closing, will help to retain skills and economic growth in those regions.  The process of redeveloping sites takes longer, but reduces excessive use of land for infrastructure and associated environmental impacts and supports industrial communities.
"Although today's announcement provides some clarity for investors, there is still no clear roadmap for how the UK will meet its ambitious carbon reduction targets especially leading up to United Nations meeting on Climate Change (COP21) in December. The cheapest options for energy still remain the options that produce carbon emissions, like gas. The unfortunate reality is that by reducing spending, due to public sector cuts, it is likely to mean increasing emissions.
"We cannot allow the market alone to drive energy options, following this path means that we could end up with the worst case scenario in terms of pollution."
ETI Chief Executive Dr David Clarke said: "Stable and clear government policy is critical to engaging industry and investors in development of the UK energy system.
"Whilst today's announcement recognises the need for urgent action to address near-term energy security needs these actions need to be linked to critical longer term strategic decisions – particularly the requirement for any new gas plant to be capable of being fitted with Carbon Capture and Storage (CCS) technology at a future date.
"This also means new gas power stations should be preferentially sited close to the east and west coasts to allow ready, economic connection to a future CCS pipe and storage network.
"CCS is the key economic game changer in a move to a UK low carbon energy system, particularly one based heavily on natural gas, and can halve the cost of meeting UK climate change targets.
"The Government has set out a plan to demonstrate CCS by building the initial pipeline and storage infrastructure and this needs to be sustained as a key example of industry and government working together to deliver secure, sustainable, affordable energy to consumers."
REA Chief Executive, Dr Nina Skorupska said: "We welcome the clarification on the future of coal, but that is mere tinkering around the edges of existing requirements. What the Minister has announced today will lock in more gas than we need at the expense of genuinely low carbon technologies.
"In the lead up to the crucial climate talks in Paris which Amber Rudd has stated she wants the UK to be leaders, but the rest of the world will see a country prepared to subsidise gas whilst simultaneously removing support to renewables.
RenewableUK's Deputy Chief Executive Maf Smith said: "Industry has been looking for clear signals from Government on energy policy to enable the long-term investment in the clean energy infrastructure this country desperately needs.
"It's vital that we have a broad energy mix, and that means ensuring we utilise all our renewable energy resources. Wind power provided almost 10% of the UK's electricity last year, and that is set to double by 2020. We're a windy country and we shouldn't turn our back on this great resource.
"Today's speech provides clarity on where the Government stands on the future of offshore wind, which will give developers the confidence to invest in the British economy. Industry has already shown it can rise to the challenge of reducing costs and offshore wind companies are confident they will be cost competitive with new gas and new nuclear by 2025.
"Onshore wind has already achieved the kind of cost reductions needed to be competitive and is now one of the cheapest sources of home-grown power in the UK. If we want to cut emissions and keep bills low, Government needs to show that it won't stand in the way of subsidy free forms of power, like onshore wind, being able to access our energy market and compete head-to-head with options like nuclear and gas."
Paul Barwell, CEO of the Solar Trade Association said: "Phasing out coal power electricity is of course good news and was expected – this is an essential move."
"However it makes little sense to replace fossil coal only with fossil gas."
"Gas and large-scale solar will soon need very similar levels of support, but unlike gas solar has the bonus of zero carbon emissions, future price certainty and no dependency on imports from unstable countries."
"Solar has grown from providing 0% to the current 2% of UK electricity supply within just the last five years, and could get to 5% by 2020 with very little extra support. There is plenty of room to include solar alongside gas and nuclear in the coal phase out."
"No industry could be more fully behind the 'consumer-led' and 'competition focused' power system the Secretary of state wants to see than solar power. Solar empowers consumers more than any other technology and transforms competition in the electricity sector."
"The level playing field the Secretary of State wants to see in energy is very welcome, and if implemented that should mean solar is squarely back in the game. However fossil fuel incentives currently distort the market."
"We urge Government to stand fully behind solar power because it meets the affordability and wider security objectives the Secretary of State is setting out today. Solar is also the UK's most popular source of power and has global growth opportunities no other energy technology can match."
Juliet Davenport OBE, chief executive of renewable energy company Good Energy said: "This government must get behind home-grown, renewable energy right here in the UK. We need to encourage our government to re-think its strategy because the overwhelming majority of voters support renewable energy. The latest government poll shows that 80% of us back solar and 66% support onshore wind. People clearly want clean electricity – why wouldn't they? It's a British success story."
"The bill payer money invested into supporting renewables yields significant benefits. What is not taken into account is the fact that renewable energy, such as wind and solar, has actually been bringing the cost of energy down for consumers."
Richard Black, Director of the Energy and Climate Intelligence Unit (ECIU), said: "In the global context, this is a really significant moment: the nation that first grew rich on coal deciding that the costs of the most polluting fossil fuel now outweigh the benefits.
"Phasing out coal will save lives in the UK by reducing air pollution and help keep the lights on by incentivising building of new, more reliable generators.
"Globally, it is the latest signal that governments are catching up with markets in regarding coal as an obsolete technology."
John Alker, Campaign and Policy Director at the UK Green Building Council, said: "Energy efficiency yet again feels like the Cinderella of Government energy policy, at risk of being forgotten. Reducing demand has to go hand in hand with new generation and is the most cost effective way to keep the lights on, control energy bills and tackle climate change.
"As a true 'no regrets' approach to tackling the energy trilemma, energy efficiency should sit at the heart of energy policy as a national infrastructure priority."
Bruce Davis, Cofounder and Joint MD of Abundance: "Amber Rudd has yet to prove she has a grip on energy policy.  Her 'retro' reset is a pitch for the bad old days of gas price boom and bust which is bad for energy bills and will end up costing hard working families more, not less, in energy subsidies in the long run.  Why is she ignoring the fact that renewable energy has a proven track record of cost reduction and provides security against the fluctuations of oil and gas prices which drive inflation and damage our economy? And the fact that renewable energy can be rolled out far faster and for far less than building new gas plants?
"Rudd's revival of the 'dash for gas' suggests she is a fan of the 1990′; "don't look back in anger" will be an appropriate refrain to her backbenchers when their constituents face red energy bills in 2020."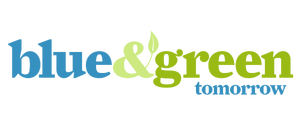 Will Self-Driving Cars Be Better for the Environment?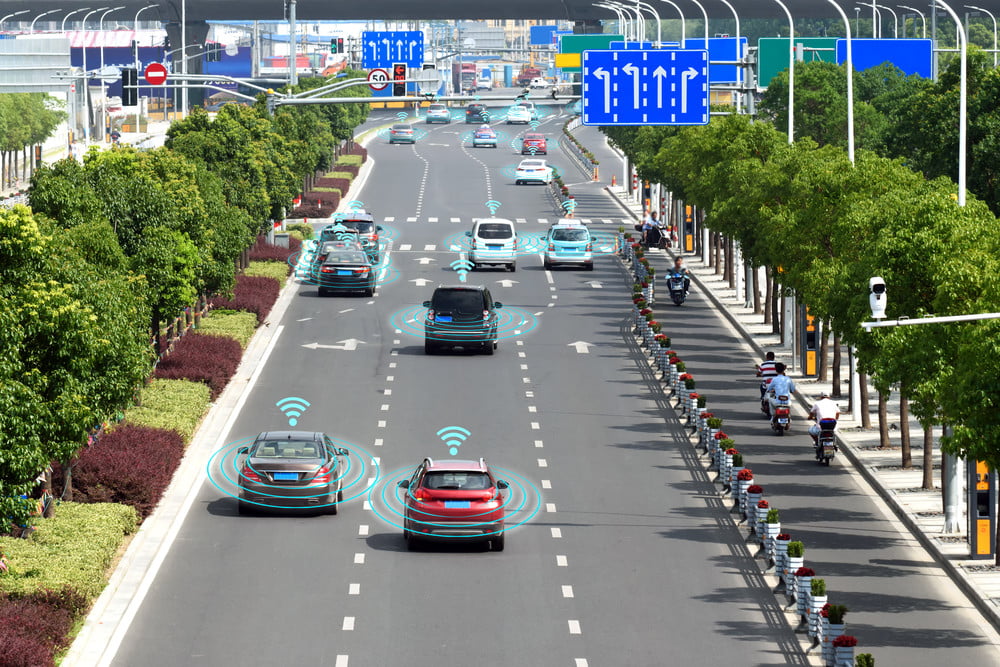 Technologists, engineers, lawmakers, and the general public have been excitedly debating about the merits of self-driving cars for the past several years, as companies like Waymo and Uber race to get the first fully autonomous vehicles on the market. Largely, the concerns have been about safety and ethics; is a self-driving car really capable of eliminating the human errors responsible for the majority of vehicular accidents? And if so, who's responsible for programming life-or-death decisions, and who's held liable in the event of an accident?
But while these questions continue being debated, protecting people on an individual level, it's worth posing a different question: how will self-driving cars impact the environment?
The Big Picture
The Department of Energy attempted to answer this question in clear terms, using scientific research and existing data sets to project the short-term and long-term environmental impact that self-driving vehicles could have. Its findings? The emergence of self-driving vehicles could essentially go either way; it could reduce energy consumption in transportation by as much as 90 percent, or increase it by more than 200 percent.
That's a margin of error so wide it might as well be a total guess, but there are too many unknown variables to form a solid conclusion. There are many ways autonomous vehicles could influence our energy consumption and environmental impact, and they could go well or poorly, depending on how they're adopted.
Driver Reduction?
One of the big selling points of autonomous vehicles is their capacity to reduce the total number of vehicles—and human drivers—on the road. If you're able to carpool to work in a self-driving vehicle, or rely on autonomous public transportation, you'll spend far less time, money, and energy on your own car. The convenience and efficiency of autonomous vehicles would therefore reduce the total miles driven, and significantly reduce carbon emissions.
There's a flip side to this argument, however. If autonomous vehicles are far more convenient and less expensive than previous means of travel, it could be an incentive for people to travel more frequently, or drive to more destinations they'd otherwise avoid. In this case, the total miles driven could actually increase with the rise of self-driving cars.
As an added consideration, the increase or decrease in drivers on the road could result in more or fewer vehicle collisions, respectively—especially in the early days of autonomous vehicle adoption, when so many human drivers are still on the road. Car accident injury cases, therefore, would become far more complicated, and the roads could be temporarily less safe.
Deadheading
Deadheading is a term used in trucking and ridesharing to refer to miles driven with an empty load. Assume for a moment that there's a fleet of self-driving vehicles available to pick people up and carry them to their destinations. It's a convenient service, but by necessity, these vehicles will spend at least some of their time driving without passengers, whether it's spent waiting to pick someone up or en route to their location. The increase in miles from deadheading could nullify the potential benefits of people driving fewer total miles, or add to the damage done by their increased mileage.
Make and Model of Car
Much will also depend on the types of cars equipped to be self-driving. For example, Waymo recently launched a wave of self-driving hybrid minivans, capable of getting far better mileage than a gas-only vehicle. If the majority of self-driving cars are electric or hybrids, the environmental impact will be much lower than if they're converted from existing vehicles. Good emissions ratings are also important here.
On the other hand, the increased demand for autonomous vehicles could put more pressure on factory production, and make older cars obsolete. In that case, the gas mileage savings could be counteracted by the increased environmental impact of factory production.
The Bottom Line
Right now, there are too many unanswered questions to make a confident determination whether self-driving vehicles will help or harm the environment. Will we start driving more, or less? How will they handle dead time? What kind of models are going to be on the road?
Engineers and the general public are in complete control of how this develops in the near future. Hopefully, we'll be able to see all the safety benefits of having autonomous vehicles on the road, but without any of the extra environmental impact to deal with.
New Zealand to Switch to Fully Renewable Energy by 2035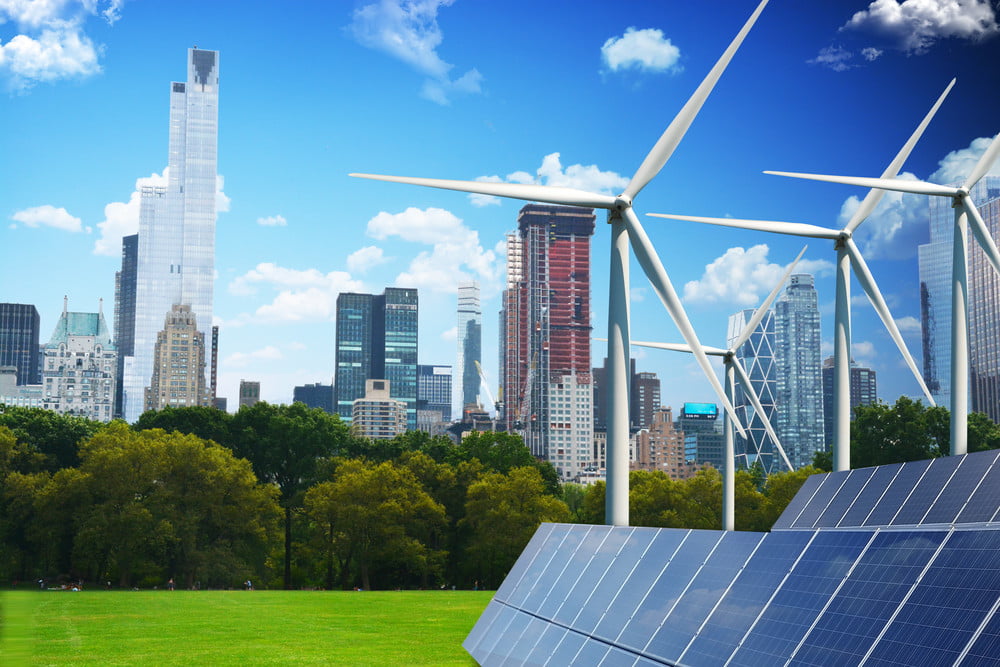 New Zealand's prime minister-elect Jacinda Ardern is already taking steps towards reducing the country's carbon footprint. She signed a coalition deal with NZ First in October, aiming to generate 100% of the country's energy from renewable sources by 2035.
New Zealand is already one of the greenest countries in the world, sourcing over 80% of its energy for its 4.7 million people from renewable resources like hydroelectric, geothermal and wind. The majority of its electricity comes from hydro-power, which generated 60% of the country's energy in 2016. Last winter, renewable generation peaked at 93%.
Now, Ardern is taking on the challenge of eliminating New Zealand's remaining use of fossil fuels. One of the biggest obstacles will be filling in the gap left by hydropower sources during dry conditions. When lake levels drop, the country relies on gas and coal to provide energy. Eliminating fossil fuels will require finding an alternative source to avoid spikes in energy costs during droughts.
Business NZ's executive director John Carnegie told Bloomberg he believes Ardern needs to balance her goals with affordability, stating, "It's completely appropriate to have a focus on reducing carbon emissions, but there needs to be an open and transparent public conversation about the policies and how they are delivered."
The coalition deal outlined a few steps towards achieving this, including investing more in solar, which currently only provides 0.1% of the country's energy. Ardern's plans also include switching the electricity grid to renewable energy, investing more funds into rail transport, and switching all government vehicles to green fuel within a decade.
Zero net emissions by 2050
Beyond powering the country's electricity grid with 100% green energy, Ardern also wants to reach zero net emissions by 2050. This ambitious goal is very much in line with her focus on climate change throughout the course of her campaign. Environmental issues were one of her top priorities from the start, which increased her appeal with young voters and helped her become one of the youngest world leaders at only 37.
Reaching zero net emissions would require overcoming challenging issues like eliminating fossil fuels in vehicles. Ardern hasn't outlined a plan for reaching this goal, but has suggested creating an independent commission to aid in the transition to a lower carbon economy.
She also set a goal of doubling the number of trees the country plants per year to 100 million, a goal she says is "absolutely achievable" using land that is marginal for farming animals.
Greenpeace New Zealand climate and energy campaigner Amanda Larsson believes that phasing out fossil fuels should be a priority for the new prime minister. She says that in order to reach zero net emissions, Ardern "must prioritize closing down coal, putting a moratorium on new fossil fuel plants, building more wind infrastructure, and opening the playing field for household and community solar."
A worldwide shift to renewable energy
Addressing climate change is becoming more of a priority around the world and many governments are assessing how they can reduce their reliance on fossil fuels and switch to environmentally-friendly energy sources. Sustainable energy is becoming an increasingly profitable industry, giving companies more of an incentive to invest.
Ardern isn't alone in her climate concerns, as other prominent world leaders like Justin Trudeau and Emmanuel Macron have made renewable energy a focus of their campaigns. She isn't the first to set ambitious goals, either. Sweden and Norway share New Zealand's goal of net zero emissions by 2045 and 2030, respectively.
Scotland already sources more than half of its electricity from renewable sources and aims to fully transition by 2020, while France announced plans in September to stop fossil fuel production by 2040. This would make it the first country to do so, and the first to end the sale of gasoline and diesel vehicles.
Many parts of the world still rely heavily on coal, but if these countries are successful in phasing out fossil fuels and transitioning to renewable resources, it could serve as a turning point. As other world leaders see that switching to sustainable energy is possible – and profitable – it could be the start of a worldwide shift towards environmentally-friendly energy.
Sources: https://www.bloomberg.com/news/articles/2017-11-06/green-dream-risks-energy-security-as-kiwis-aim-for-zero-carbon
https://www.reuters.com/article/us-france-hydrocarbons/france-plans-to-end-oil-and-gas-production-by-2040-idUSKCN1BH1AQ