Blue & Green Marbles Vote: Three Brilliant Women #bluegreenmarbles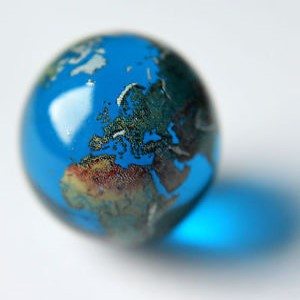 We couldn't finish this year's awards without saying how delighted we are that our readers backed three inspirational, dedicated and visionary leaders, all of them women. Decided solely by our readers. In the end we had the founder and CEO of an award-winning renewable energy company, the CEO of an organisation campaigning for greater responsibility in investment and our ultimate winner was a campaigning Member of Parliament. Anyone who was nominated was awesome. We're delighted we trusted the wisdom of the Blue & Green crowd. Here's a reminder of why these three rose to the top.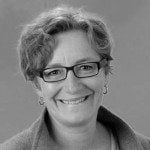 Juliet Davenport OBE – Founder & CEO of Good Energy
Citation: For leading a company that makes it simple for people to switch to clean energy while providing clear leadership and commentary on developments in the renewable industry. The company she leads consistently comes top for customer service.
Juliet graduated from Merton College, Oxford in 1989, where she studied Atmospheric Physics and developed her interest in climate change.
She found it difficult to find a pure science career path related to climate change so took a Masters degree in Economics and Environmental Economics at Birkbeck, University of London, completed in 1994. Here she was able to gain business knowledge and an ability to put ideas into commercial practice.
Before entering the private sector, Juliet worked at the European Commission on European energy policy and later at the European parliament on carbon taxation. Buoyed by her experiences in Europe she came back to the UK and went to the Energy Committee to hear a debate on new energy technologies. What a disappointment. The UK was so far behind politically with no industry to speak of that was looking at a future for low carbon technology.
But while there wasn't an industry in the UK, there were organisations here doing work abroad. In 1999 Juliet began working with environmental consultancy Energy for Sustainable Development (ESD, now Camco) as a consultant running technology models and analysing policies on renewable energy from countries around Europe. Her aim was to try and discover why they were further along the path to a low carbon economy than the UK.
The key seemed to be the politics, and little was changing. It was time to make a change of tack and see if going direct to the consumer and voter would make a difference…and so Good Energy was born.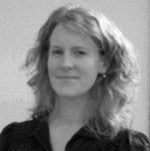 Catherine Howarth – CEO of ShareAction
Citation: For the patient and painstaking, and often thankless, work on raising awareness and driving action for responsible ownership amongst institutional investors – the pension funds who are responsible for the vast majority of investment in the UK.
Catherine joined ShareAction in July 2008, having previously been the founder and lead organiser of West London Citizens. Earlier in her career she was Senior Researcher at the New Policy Institute. Catherine is a board member of Green Alliance and of the Scott Trust, owner of The Guardian, seving on the Scott Trust's investment committee. She was a Member Nominated Trustee of The Pensions Trust (the multi-employer pension scheme for the UK's not-for-profit sector) for five years until Spring 2013. She served for four years on The Pensions Trust's Investment Committee.
Catherine holds a First Class BA in Modern History from Oxford University and an MSc in Industrial Relations from the London School of Economics. In June 2011 Catherine was named a 'Rising Star of Corporate Governance' by Yale University's, Millstein Center. In 2013, Pensions Insight featured her as one of the 50 most influential people in pensions and in May 2011 Investment and Pensions Europe called her one of the 'top ten women in pensions'. Catherine was recognised by the World Economic Forum as a Young Global Leader in 2014.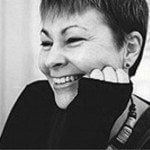 Our winner: Caroline Lucas MP, Green Party of England & Wales
Citation: For campaigning on fracking, environmentalism, and being an exceptional constituency MP. She may be a party of one in Parliament, but has a more positive impact than much larger parties when it comes to sustainability.
Caroline Lucas is a British politician and member of the Green Party of England and Wales who has been the Member of Parliament (MP) for Brighton Pavilion since 2010 general election, when she became the UK's first Green MP. She was re-elected in 2015 with an increased majority.
Born in Malvern in Worcestershire, Lucas graduated from the University of Exeter and the University of Kansas before earning a PhD from the University of Exeter in 1989. She joined the Green Party in 1986 and held various party roles, also serving on Oxfordshire County Council from 1993 to 1997. She was elected as a Member of the European Parliament (MEP) for South East England in 1999 and re-elected in 2004 and 2009,[1][2] also serving as the Party's Female Principal Speaker from 2003 to 2006 and from 2007 to 2008.
Lucas was elected the first Leader of the Green Party in 2008 and was elected to represent the constituency of Brighton Pavilion in the 2010 general election. She stood down as Leader of the Green Party in 2012 to devote more time to her parliamentary duties and focus on an ultimately successful campaign to be re-elected.
She is known as a campaigner and writer on green economics, localisation, alternatives to globalisation, trade justice, animal welfare and food. In her time as a politician and activist, she has worked with NGOs and think-tanks, including the RSPCA, CND and Oxfam.
And finally, nominations for this year's full Marbles will open on 1st February 2016.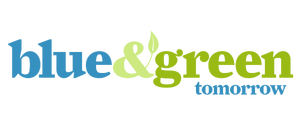 A Good Look At How Homes Will Become More Energy Efficient Soon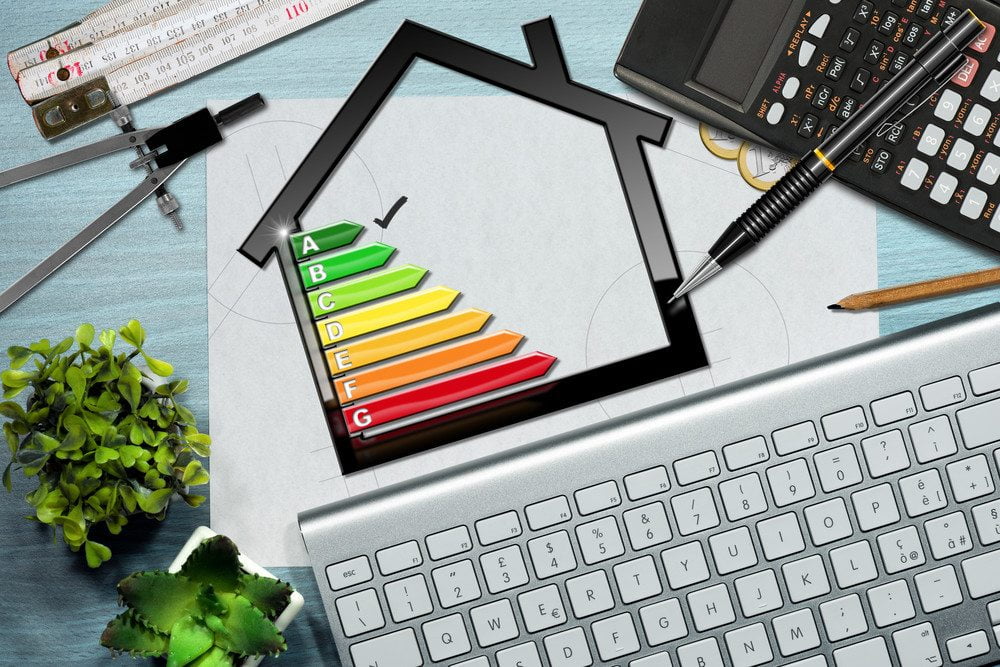 Everyone always talks about ways they can save energy at home, but the tactics are old school. They're only tweaking the way they do things at the moment. Sealing holes in your home isn't exactly the next scientific breakthrough we've been waiting for.
There is some good news because technology is progressing quickly. Some tactics might not be brand new, but they're becoming more popular. Here are a few things you should expect to see in homes all around the country within a few years.
1. The Rise Of Smart Windows
When you look at a window right now it's just a pane of glass. In the future they'll be controlled by microprocessors and sensors. They'll change depending on the specific weather conditions directly outside.
If the sun disappears the shade will automatically adjust to let in more light. The exact opposite will happen when it's sunny. These energy efficient windows will save everyone a huge amount of money.
2. A Better Way To Cool Roofs
If you wanted to cool a roof down today you would coat it with a material full of specialized pigments. This would allow roofs to deflect the sun and they'd absorb less heat in the process too.
Soon we'll see the same thing being done, but it will be four times more effective. Roofs will never get too hot again. Anyone with a large roof is going to see a sharp decrease in their energy bills.
3. Low-E Windows Taking Over
It's a mystery why these aren't already extremely popular, but things are starting to change. Read low-E window replacement reviews and you'll see everyone loves them because they're extremely effective.
They'll keep heat outside in summer or inside in winter. People don't even have to buy new windows to enjoy the technology. All they'll need is a low-E film to place over their current ones.
4. Magnets Will Cool Fridges
Refrigerators haven't changed much in a very long time. They're still using a vapor compression process that wastes energy while harming the environment. It won't be long until they'll be cooled using magnets instead.
The magnetocaloric effect is going to revolutionize cold food storage. The fluid these fridges are going to use will be water-based, which means the environment can rest easy and energy bills will drop.
5. Improving Our Current LEDs
Everyone who spent a lot of money on energy must have been very happy when LEDs became mainstream. Incandescent light bulbs belong in museums today because the new tech cut costs by up to 85 percent.
That doesn't mean someone isn't always trying to improve on an already great invention. The amount of lumens LEDs produce per watt isn't great, but we've already found a way to increase it by 25 percent.
Maybe Homes Will Look Different Too
Do you think we'll come up with new styles of homes that will take off? Surely it's not out of the question. Everything inside homes seems to be changing for the better with each passing year. It's going to continue doing so thanks to amazing inventors.
ShutterStock – Stock photo ID: 613912244
IEMA Urge Government's Industrial Strategy Skills Overhaul To Adopt A "Long View Approach"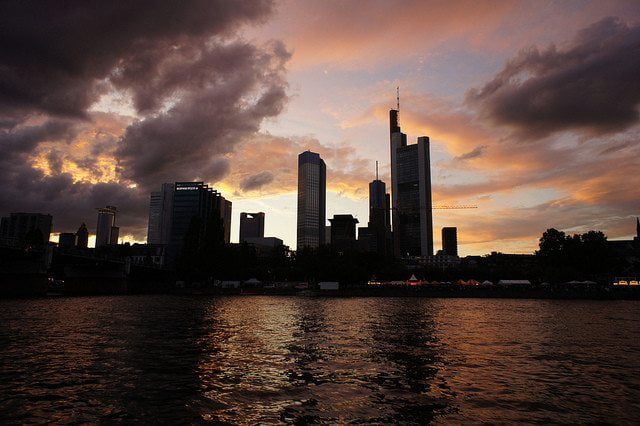 IEMA, in response to the launch of the Government's Industrial Strategy Green Paper, have welcomed the focus on technical skills and education to boost "competence and capability" of tomorrow's workforce.
Policy experts at the world's leading professional association of Environment and Sustainability professionals has today welcomed Prime Minister Teresa May's confirmation that an overhaul of technical education and skills will form a central part of the Plan for Britain – but warns the strategy must be one for the long term.
Martin Baxter, Chief Policy Advisor at IEMA said this morning that the approach and predicted investment in building a stronger technical skills portfolio to boost the UK's productivity and economic resilience is positive, and presents an opportunity to drive the UK's skills profile and commitment to sustainability outside of the EU.
Commenting on the launch of the Government's Industrial Strategy Green Paper, Baxter said today:
"Government must use the Industrial Strategy as an opportunity to accelerate the UK's transition to a low-carbon, resource efficient economy – one that is flexible and agile and which gives a progressive outlook for the UK's future outside the EU.
We welcome the focus on skills and education, as it is vital that tomorrow's workforce has the competence and capability to innovate and compete globally in high-value manufacturing and leading technology.
There is a real opportunity with the Industrial Strategy, and forthcoming 25 year Environment Plan and Carbon Emissions Reduction Plan, to set long-term economic and environmental outcomes which set the conditions to unlock investment, enhance natural capital and provide employment and export opportunities for UK business.
We will ensure that the Environment and Sustainability profession makes a positive contribution in responding to the Green Paper."