'Climate change has already arrived', president of the Marshall Islands warns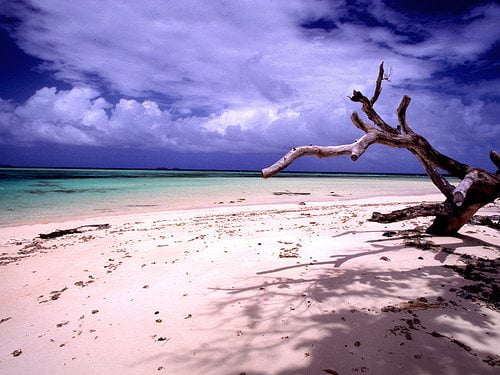 The president of a Pacific island has said that western countries should do more to fight climate change as sea levels rise and extreme weather threatens the lives of people living in the region.
At the next Pacific Islands Forum (PIF), due to be held this month in Majuro, the capital of the Marshall Islands, president Christopher Loeak will tell some of the world's largest polluters, including the US, China and EU member states, that islanders may soon lose their homes because of rising sea levels, floods and droughts.
The Marshall Islands are a group of 29 atolls and coral islands that on average stand only two metres above sea level. This makes them particularly vulnerable to climate change.
Earlier this year the republic declared a state of emergency after simultaneous experiencing devastating droughts and floods. A freak tide nearly destroyed the capital Majuro, breaching its sea walls and flooding the airport runway.
Loeak said, "The Pacific is fighting for its survival. Climate change has already arrived".
"I say 'welcome to climate change' when people come here. We will not stop telling people that it is a real issue for humanity. We will be the first to feel it, but it will come to them and they should realise it."
Loeak has argued that western countries need to do more, as they are the ones most to blame for climate change, while small atolls in the Pacific have contributed to pollution relatively little. According to the Guardian, many of the Marshallese have even started to use renewable energy instead of traditional fuel, even though the country is currently producing less than 0.1% of the world's greenhouse gas emissions.
European commissioner for climate action Connie Hedegaard commented, "It is my ambition to make the European Union and the Pacific region partners in advancing the global climate change agenda.
"The Pacific region can count on Europe's climate cooperation and ambition. We count on the Pacific region to help us bringing all other major economies on board of an ambitious future climate regime to be finalised in 2015.
"There is no time to lose if we want to avoid that devastating climate-driven disasters become the new normal", she added.
Meanwhile, the European Commission's humanitarian aid and civil protection department (ECHO) has announced that it will provide €150,000 to people affected by severe droughts in the Marshall Islands, which has left many inhabitants without drinking water.
Further reading:
Australia to help Pacific islands tackle climate change
Swimming against the tide: the Pacific nations fighting a losing battle with climate change
UK pledges funding to help developing nations fight climate change
Poorer nations commit to tackling climate change
The Island President: one man's fight for survival against the odds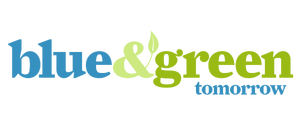 Will Self-Driving Cars Be Better for the Environment?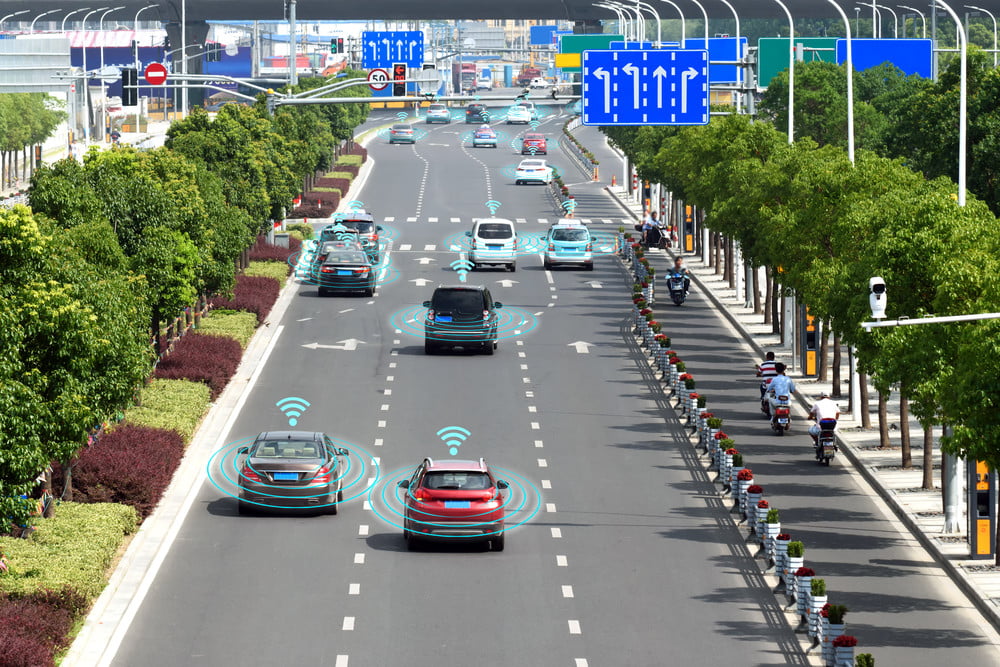 Technologists, engineers, lawmakers, and the general public have been excitedly debating about the merits of self-driving cars for the past several years, as companies like Waymo and Uber race to get the first fully autonomous vehicles on the market. Largely, the concerns have been about safety and ethics; is a self-driving car really capable of eliminating the human errors responsible for the majority of vehicular accidents? And if so, who's responsible for programming life-or-death decisions, and who's held liable in the event of an accident?
But while these questions continue being debated, protecting people on an individual level, it's worth posing a different question: how will self-driving cars impact the environment?
The Big Picture
The Department of Energy attempted to answer this question in clear terms, using scientific research and existing data sets to project the short-term and long-term environmental impact that self-driving vehicles could have. Its findings? The emergence of self-driving vehicles could essentially go either way; it could reduce energy consumption in transportation by as much as 90 percent, or increase it by more than 200 percent.
That's a margin of error so wide it might as well be a total guess, but there are too many unknown variables to form a solid conclusion. There are many ways autonomous vehicles could influence our energy consumption and environmental impact, and they could go well or poorly, depending on how they're adopted.
Driver Reduction?
One of the big selling points of autonomous vehicles is their capacity to reduce the total number of vehicles—and human drivers—on the road. If you're able to carpool to work in a self-driving vehicle, or rely on autonomous public transportation, you'll spend far less time, money, and energy on your own car. The convenience and efficiency of autonomous vehicles would therefore reduce the total miles driven, and significantly reduce carbon emissions.
There's a flip side to this argument, however. If autonomous vehicles are far more convenient and less expensive than previous means of travel, it could be an incentive for people to travel more frequently, or drive to more destinations they'd otherwise avoid. In this case, the total miles driven could actually increase with the rise of self-driving cars.
As an added consideration, the increase or decrease in drivers on the road could result in more or fewer vehicle collisions, respectively—especially in the early days of autonomous vehicle adoption, when so many human drivers are still on the road. Car accident injury cases, therefore, would become far more complicated, and the roads could be temporarily less safe.
Deadheading
Deadheading is a term used in trucking and ridesharing to refer to miles driven with an empty load. Assume for a moment that there's a fleet of self-driving vehicles available to pick people up and carry them to their destinations. It's a convenient service, but by necessity, these vehicles will spend at least some of their time driving without passengers, whether it's spent waiting to pick someone up or en route to their location. The increase in miles from deadheading could nullify the potential benefits of people driving fewer total miles, or add to the damage done by their increased mileage.
Make and Model of Car
Much will also depend on the types of cars equipped to be self-driving. For example, Waymo recently launched a wave of self-driving hybrid minivans, capable of getting far better mileage than a gas-only vehicle. If the majority of self-driving cars are electric or hybrids, the environmental impact will be much lower than if they're converted from existing vehicles. Good emissions ratings are also important here.
On the other hand, the increased demand for autonomous vehicles could put more pressure on factory production, and make older cars obsolete. In that case, the gas mileage savings could be counteracted by the increased environmental impact of factory production.
The Bottom Line
Right now, there are too many unanswered questions to make a confident determination whether self-driving vehicles will help or harm the environment. Will we start driving more, or less? How will they handle dead time? What kind of models are going to be on the road?
Engineers and the general public are in complete control of how this develops in the near future. Hopefully, we'll be able to see all the safety benefits of having autonomous vehicles on the road, but without any of the extra environmental impact to deal with.
Road Trip! How to Choose the Greenest Vehicle for Your Growing Family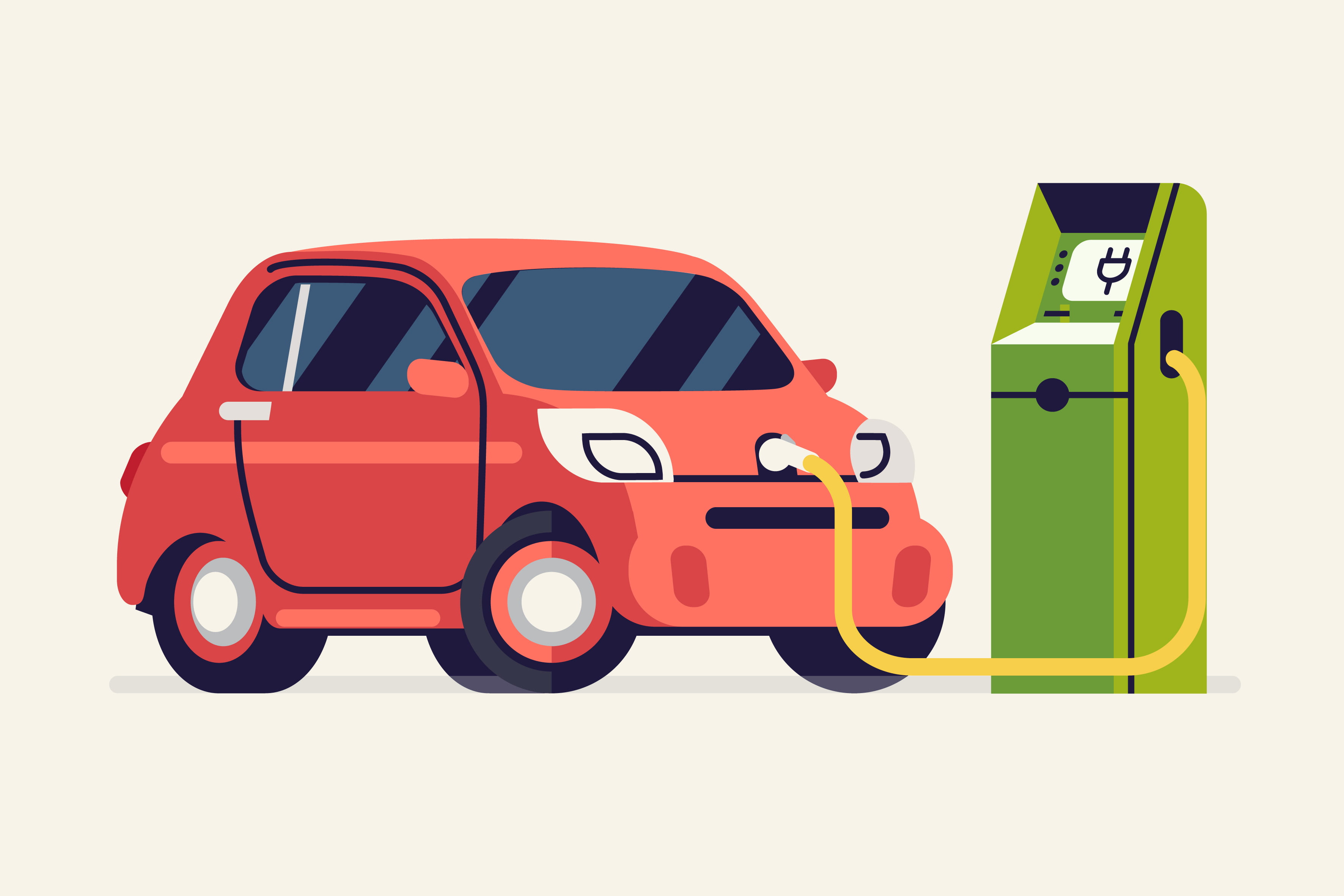 When you have a growing family, it often feels like you're in this weird bubble that exists outside of mainstream society. Whereas everyone else seemingly has stability, your family dynamic is continuously in flux. Having said that, is it even possible to buy an eco-friendly vehicle that's also practical?
What to Look for in a Green, Family-Friendly Vehicle?
As a single person or young couple without kids, it's pretty easy to buy a green vehicle. Almost every leading car brand has eco-friendly options these days and you can pick from any number of options. The only problem is that most of these models don't work if you have kids.
Whether it's a Prius or Smart car, most green vehicles are impractical for large families. You need to look for options that are spacious, reliable, and comfortable – both for passengers and the driver.
5 Good Options
As you do your research and look for different opportunities, it's good to have an open mind. Here are some of the greenest options for growing families:
1. 2014 Chrysler Town and Country
Vans are not only popular for the room and comfort they offer growing families, but they're also becoming known for their fuel efficiency. For example, the 2014 Chrysler Town and Country – which was one of CarMax's most popular minivans of 2017 – has Flex Fuel compatibility and front wheel drive. With standard features like these, you can't do much better at this price point.
2. 2017 Chrysler Pacifica
If you're looking for a newer van and are willing to spend a bit more, you can go with Chrysler's other model, the Pacifica. One of the coolest features of the 2017 model is the hybrid drivetrain. It allows you to go up to 30 miles on electric, before the vehicle automatically switches over to the V6 gasoline engine. For short trips and errands, there's nothing more eco-friendly in the minivan category.
3. 2018 Volkswagen Atlas
Who says you have to buy a minivan when you have a family? Sure, the sliding doors are nice, but there are plenty of other options that are both green and spacious. The new Volkswagen Atlas is a great choice. It's one of the most fuel-efficient third-row vehicles on the market. The four-cylinder model gets an estimated 26 mpg highway.
4. 2015 Hyundai Sonata Hybrid
While a minivan or SUV is ideal – and necessary if you have more than two kids – you can get away with a roomy sedan when you still have a small family. And while there are plenty of eco-friendly options in this category, the 2015 Hyundai Sonata Hybrid is arguably the biggest bang for your buck. It gets 38 mpg on the highway and is incredibly affordable.
5. 2017 Land Rover Range Rover Sport Diesel
If money isn't an object and you're able to spend any amount to get a good vehicle that's both comfortable and eco-friendly, the 2017 Land Rover Range Rover Sport Diesel is your car. Not only does it get 28 mpg highway, but it can also be equipped with a third row of seats and a diesel engine. And did we mention that this car looks sleek?
Putting it All Together
You have a variety of options. Whether you want something new or used, would prefer an SUV or minivan, or want something cheap or luxurious, there are plenty of choices on the market. The key is to do your research, remain patient, and take your time. Don't get too married to a particular transaction, or you'll lose your leverage.
You'll know when the right deal comes along, and you can make a smart choice that's functional, cost-effective, and eco-friendly.