COINS Announces Construction Industry Grand Challenge for Innovators and Entrepreneurs

Construction Industry Solutions has announced the inaugural COINS Construction Industry Grand Challenge (CCIGC), a prestigious global competition to find innovators and entrepreneurs who believe they have a big idea that can positively impact the lives of millions of people.
The competition offers two challenges, each with a unique prize. Each Challenge will have 6 finalists, who will present and discuss their ideas with leaders in the fields of construction technology, engineering and academia who will judge and select the winners from each category.
The first challenge – "New and Emerging Technologies" – relates to uncovering a big but viable technology-based idea that will significantly reduce energy consumption at any or all stages in the lifecycle of built assets. This could relate to any stage or process in the construction lifecycle, from component design and manufacture, through build and on-going usage, or with an impact throughout the whole construction lifecycle. The prize for the winning entry for this competition is a place on Singularity University's 7 day Executive Program.
The second challenge – "Leadership 35" – is for people under 35 who have the vision and personal qualities to bring a new approach to sustainability leadership within the construction industry. The prize for the winning entry will be a place on the Postgraduate Certificate in Sustainable Business or Value Chains at the University of Cambridge Institute for Sustainability Leadership.
In addition to the above, Bouygues UK is offering each of the Winners a 3-month paid internship in its In-House Sustainability Department. This will give the winners the opportunity to participate and understand how innovation is brought to life inside a large commercially focused organisation.
Bouygues UK is also offering a special discretionary award for the Applicant with the most promising idea. Selected by Bouygues UK, this Special Prize could be won by one of the top 24 Applicants, who will be offered the opportunity for their idea to be taken forward as part of Bouygues UK Corporate R&D programme.
According to Larry Sullivan, Chairman and co-founder of COINS and Founder of the COINS Foundation:  "The Construction Industry Grand Challenge is part of an on-going COINS strategy to help stimulate innovation and entrepreneurship and their potential impact on the built environment for the benefit of society and the global construction industry.
"The two Challenges fully support the objectives of the COINS Foundation, which uses enterprise to address issues of social justice. Its aim is to use the power of business to create a better and more sustainable future.  We encourage free thinkers to come forward with viable ideas in areas where there is clear potential to put their idea into practice to help the construction industry and society as a whole. I look forward to judging the Grand Finalists' ideas as the Challenge reaches its conclusion in early December."
The Challenge is sponsored by COINS, in support of the COINS Foundation and in partnership with some of the world's leading construction companies along with the University of Cambridge Institute for Sustainability Leadership and Singularity University at NASA Research Park in Silicon Valley, California.
The Judging Panel is formed of leaders in the fields of construction technology, engineering and academia: Larry Sullivan, Derek Leaver and Robert Brown of COINS, Dr Deborah Morecroft (NanoFab Tools), Aleksandra (Sasha) Njagulj (Bouygues UK), Mike Halsall (Singularity University), Catherine Tilley and Kayla Friedman (University of Cambridge Institute for Sustainability Leadership), Ian Heasman (Taylor Wimpey), Tomas Lau ( Laing O'Rourke), Christopher Dyson (Carillion), and Ben Haldin (Fulcro Engineering).
Mike Halsall, Singularity University's Ambassador commented: "We are delighted to have co-developed this global grand challenge initiative with COINS, and we look forward to supporting construction industry people worldwide who have the ambition and determination to help solve humanity's hardest problems"
Visit the competition website for more information.
Members of the judging panel were asked: "Sustainability is a hot topic with the outcome heralded as being to create a viable future for our planet, what sustainability initiative/s leaps to your mind as an exemplary?"
Ian Heasman, Taylor Wimpey, replied: "Rather than being 'hot' I would like to make environmental sustainability in particular as dull as possible as quickly as possible and put it on exactly the same footing as accountancy! At the moment much of the value of nature is invisible to markets and hence is often destroyed. Through counting, evaluating and recording nature, impacts on it can be taken into account. This is the objective of the Natural Capital Protocol which will be launched next year."
Thomas Lau, Laing O'Rourke, said: "A product/concept – Enocean energy harvesting wireless switches in buildings. This technology has allowed us to place sensors in buildings easily to monitor and control light levels, heating/cooling, and general environmental conditions reducing energy wastage. As they are wireless there is a very significant saving in copper and other materials used in light switches and other sensors, and easily allows retrofit for change use of buildings without wastage.
"The technology is exemplar because it is also energy harvesting i.e. this means there are no batteries, now wires, and the sensors are powered by touch (kinetic), heat (thermal) or light (solar). The impact on construction and retrofit is very significant to sustainability in terms of materials and building performance and energy.
Aleksandra (Sasha) NJAGULJ, Bouygues UK, responded: "I am a big fan of biomimetic design. On the face of it, this is a relatively new movement, but actually mankind has always found inspiration in nature – including in the built environment. Perhaps the best-known biomimetic designer was Leonardo Da Vinci, back in the 15 century, who studied bats for his design of flying machine.
"The word 'biomimetic' or 'biomimicry' comes from 'bios' and 'mimesis' in Greek, meaning literally mimicking (natural) life. And if you think about it, the natural systems are near-perfect miracles of efficiency, functionality, elegance, circularity and sustainability; polished and refined through millennia of evolution. Look, for example, at shark skin. It's not smooth as you would expect, but formed out of tiny teeth-like scales, which reduce water drag. A new generation of professional swimming suits uses the same design to improve performance in competitions where split seconds matter."
"We are challenged to reduce, reuse and recycle at home but in the construction industry over the past decade, what is the project or discovery that has had the longest lasting impact in reducing and conserving energy consumption?"
Ian Heasman, Taylor Wimpey, added: "The boring answer to this question is building fabric; thermally efficient roofs, walls and windows – they last as long as the building, are low maintenance, don't go wrong and have no complex controls.
"A second (and more difficult) answer to this question is the growing recognition is that energy efficiency is a 'systems' problem; everyone from clients, designers, materials providers, procurers, developers, technicians, contractors, landlords and occupiers need to be energy literate for energy reduction to be truly successful. Battery storage, PV and smart controls combined have come a long way in the last decade but will really make their mark in the next decade."
Thomas Lau, Laing O'Rourke, again: "Widespread deployment of lighting control and at the same time LED lower power lighting. Lighting has always been one of the largest consumers of energy in a building, and a large cost of maintenance and replacement.
"Lighting unoccupied areas, full power lights on during daylight hours, and light switches everywhere used to be commonplace. Now PIR control, daylight dimming, DALI and zone lighting are almost a given. The rate of efficiency of LED lighting has also improved several hundredfold even in the last decade. Put together this has made a step change in energy consumption across our new and existing buildings."
Aleksandra (Sasha) NJAGULJ, Bouygues UK, added: "It's not a project or a discovery per se, but introducing the energy performance standards in Building Regulations as a direct consequence of the Carbon Act (2008), based on computer building energy modelling/simulation, has had a most decisive and enduring impact on the overall quality of our built environment and capability of the entire construction industry to deliver better products.
"Nothing else comes even close to the breadth and extent of this impact. I was very sorry to see the Zero Carbon homes legislation scrapped earlier this year. Let there be no doubt, regardless of any problems and mistakes, regulation in our industry works."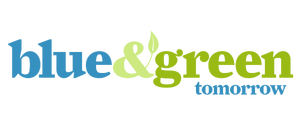 Will Self-Driving Cars Be Better for the Environment?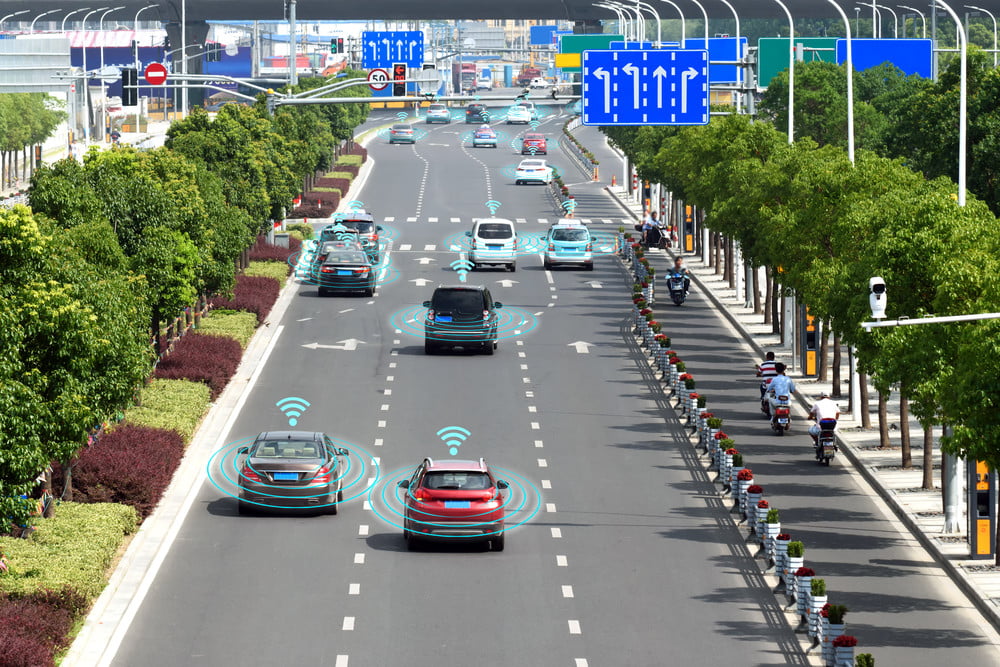 Technologists, engineers, lawmakers, and the general public have been excitedly debating about the merits of self-driving cars for the past several years, as companies like Waymo and Uber race to get the first fully autonomous vehicles on the market. Largely, the concerns have been about safety and ethics; is a self-driving car really capable of eliminating the human errors responsible for the majority of vehicular accidents? And if so, who's responsible for programming life-or-death decisions, and who's held liable in the event of an accident?
But while these questions continue being debated, protecting people on an individual level, it's worth posing a different question: how will self-driving cars impact the environment?
The Big Picture
The Department of Energy attempted to answer this question in clear terms, using scientific research and existing data sets to project the short-term and long-term environmental impact that self-driving vehicles could have. Its findings? The emergence of self-driving vehicles could essentially go either way; it could reduce energy consumption in transportation by as much as 90 percent, or increase it by more than 200 percent.
That's a margin of error so wide it might as well be a total guess, but there are too many unknown variables to form a solid conclusion. There are many ways autonomous vehicles could influence our energy consumption and environmental impact, and they could go well or poorly, depending on how they're adopted.
Driver Reduction?
One of the big selling points of autonomous vehicles is their capacity to reduce the total number of vehicles—and human drivers—on the road. If you're able to carpool to work in a self-driving vehicle, or rely on autonomous public transportation, you'll spend far less time, money, and energy on your own car. The convenience and efficiency of autonomous vehicles would therefore reduce the total miles driven, and significantly reduce carbon emissions.
There's a flip side to this argument, however. If autonomous vehicles are far more convenient and less expensive than previous means of travel, it could be an incentive for people to travel more frequently, or drive to more destinations they'd otherwise avoid. In this case, the total miles driven could actually increase with the rise of self-driving cars.
As an added consideration, the increase or decrease in drivers on the road could result in more or fewer vehicle collisions, respectively—especially in the early days of autonomous vehicle adoption, when so many human drivers are still on the road. Car accident injury cases, therefore, would become far more complicated, and the roads could be temporarily less safe.
Deadheading
Deadheading is a term used in trucking and ridesharing to refer to miles driven with an empty load. Assume for a moment that there's a fleet of self-driving vehicles available to pick people up and carry them to their destinations. It's a convenient service, but by necessity, these vehicles will spend at least some of their time driving without passengers, whether it's spent waiting to pick someone up or en route to their location. The increase in miles from deadheading could nullify the potential benefits of people driving fewer total miles, or add to the damage done by their increased mileage.
Make and Model of Car
Much will also depend on the types of cars equipped to be self-driving. For example, Waymo recently launched a wave of self-driving hybrid minivans, capable of getting far better mileage than a gas-only vehicle. If the majority of self-driving cars are electric or hybrids, the environmental impact will be much lower than if they're converted from existing vehicles. Good emissions ratings are also important here.
On the other hand, the increased demand for autonomous vehicles could put more pressure on factory production, and make older cars obsolete. In that case, the gas mileage savings could be counteracted by the increased environmental impact of factory production.
The Bottom Line
Right now, there are too many unanswered questions to make a confident determination whether self-driving vehicles will help or harm the environment. Will we start driving more, or less? How will they handle dead time? What kind of models are going to be on the road?
Engineers and the general public are in complete control of how this develops in the near future. Hopefully, we'll be able to see all the safety benefits of having autonomous vehicles on the road, but without any of the extra environmental impact to deal with.
New Zealand to Switch to Fully Renewable Energy by 2035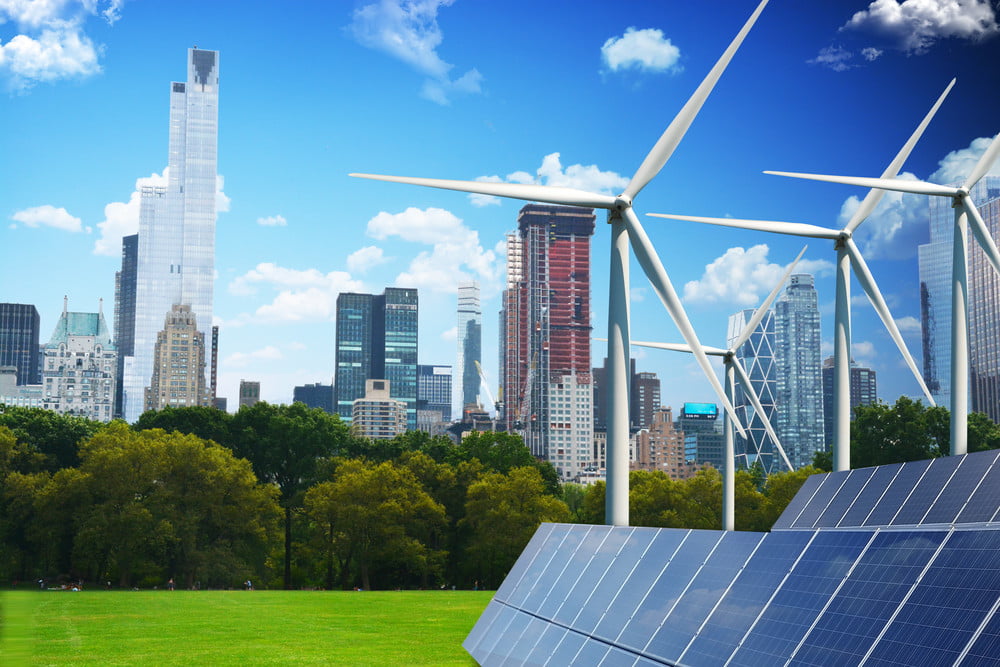 New Zealand's prime minister-elect Jacinda Ardern is already taking steps towards reducing the country's carbon footprint. She signed a coalition deal with NZ First in October, aiming to generate 100% of the country's energy from renewable sources by 2035.
New Zealand is already one of the greenest countries in the world, sourcing over 80% of its energy for its 4.7 million people from renewable resources like hydroelectric, geothermal and wind. The majority of its electricity comes from hydro-power, which generated 60% of the country's energy in 2016. Last winter, renewable generation peaked at 93%.
Now, Ardern is taking on the challenge of eliminating New Zealand's remaining use of fossil fuels. One of the biggest obstacles will be filling in the gap left by hydropower sources during dry conditions. When lake levels drop, the country relies on gas and coal to provide energy. Eliminating fossil fuels will require finding an alternative source to avoid spikes in energy costs during droughts.
Business NZ's executive director John Carnegie told Bloomberg he believes Ardern needs to balance her goals with affordability, stating, "It's completely appropriate to have a focus on reducing carbon emissions, but there needs to be an open and transparent public conversation about the policies and how they are delivered."
The coalition deal outlined a few steps towards achieving this, including investing more in solar, which currently only provides 0.1% of the country's energy. Ardern's plans also include switching the electricity grid to renewable energy, investing more funds into rail transport, and switching all government vehicles to green fuel within a decade.
Zero net emissions by 2050
Beyond powering the country's electricity grid with 100% green energy, Ardern also wants to reach zero net emissions by 2050. This ambitious goal is very much in line with her focus on climate change throughout the course of her campaign. Environmental issues were one of her top priorities from the start, which increased her appeal with young voters and helped her become one of the youngest world leaders at only 37.
Reaching zero net emissions would require overcoming challenging issues like eliminating fossil fuels in vehicles. Ardern hasn't outlined a plan for reaching this goal, but has suggested creating an independent commission to aid in the transition to a lower carbon economy.
She also set a goal of doubling the number of trees the country plants per year to 100 million, a goal she says is "absolutely achievable" using land that is marginal for farming animals.
Greenpeace New Zealand climate and energy campaigner Amanda Larsson believes that phasing out fossil fuels should be a priority for the new prime minister. She says that in order to reach zero net emissions, Ardern "must prioritize closing down coal, putting a moratorium on new fossil fuel plants, building more wind infrastructure, and opening the playing field for household and community solar."
A worldwide shift to renewable energy
Addressing climate change is becoming more of a priority around the world and many governments are assessing how they can reduce their reliance on fossil fuels and switch to environmentally-friendly energy sources. Sustainable energy is becoming an increasingly profitable industry, giving companies more of an incentive to invest.
Ardern isn't alone in her climate concerns, as other prominent world leaders like Justin Trudeau and Emmanuel Macron have made renewable energy a focus of their campaigns. She isn't the first to set ambitious goals, either. Sweden and Norway share New Zealand's goal of net zero emissions by 2045 and 2030, respectively.
Scotland already sources more than half of its electricity from renewable sources and aims to fully transition by 2020, while France announced plans in September to stop fossil fuel production by 2040. This would make it the first country to do so, and the first to end the sale of gasoline and diesel vehicles.
Many parts of the world still rely heavily on coal, but if these countries are successful in phasing out fossil fuels and transitioning to renewable resources, it could serve as a turning point. As other world leaders see that switching to sustainable energy is possible – and profitable – it could be the start of a worldwide shift towards environmentally-friendly energy.
Sources: https://www.bloomberg.com/news/articles/2017-11-06/green-dream-risks-energy-security-as-kiwis-aim-for-zero-carbon
https://www.reuters.com/article/us-france-hydrocarbons/france-plans-to-end-oil-and-gas-production-by-2040-idUSKCN1BH1AQ