UK's Biggest Community Energy Company Switches On New Solar Farm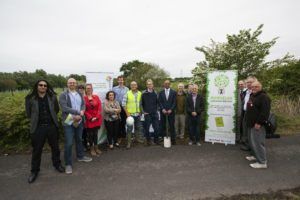 Community energy stepped up and delivered the best month ever for the sector, raising £12.8m last November. During the great energy rush of that month the race was on for energy cooperatives with projects already set up to be eligible for EIS tax relief needing to be pushed through before any unforeseen changes to community renewable energy tax relief in the Finance Bill.
In tandem with this, solar community projects had to move quickly to ensure that they could complete planned projects despite the sudden and dramatic digression of Feed-in-tariff (FiT) rates. Again, community energy is fighting back with the number of bencomms projects surging.
£10m fund-raise in the heart of the community
Bristol Energy Cooperative found itself right in the heart of these changes, starting a challenging £10m fund-raise back in October 2015 before the end of EIS, and racing to raise this total before the FiT pre-registration deadlines. We are now in August finishing off the last few smaller installations and can now safely say that we have made it!
Our community energy success does seem part of a wider momentum around the world to increase participation in the transition to local, clean energy generation. £10 million is a huge step up for us (to put it in context we raised around £250,000 in our first two share offers together).
COP 21's climate agreement (though we would have liked more) was a major step in the right direction. The debate certainly pushed the financial dangers of climate change into the mainstream with warnings from the World Bank, while the opportunities of positive investments in renewables were espoused by top corporate leaders including Bill Gates and Mark Zuckerberg.
Crowdfunding via the positive investment platform Ethex raised £3.5m for our solar projects. We offered two options for investment: a share offer with 5% anticipated returns and bond offers (2 and 3 year) with 6% anticipated returns. Debt finance from banks and several other institutions made up the balance. The low £50 minimum share offer investment aims to widen the opportunities for participation in community-owned energy.
The investment is already working for the benefit of the community and the environment, as well as bringing financial returns to investors. We developed a new 4.2 MWp solar farm at Lawrence Weston in Bristol, bought a commercially developed 4.6 MWp solar farm in Somerset, near Hinkley Point, and are installing solar panels on community roofs across Bristol.
So how did we make this happen?
The power of partnerships
Our new solar farm at Lawrence Weston in Bristol is a powerful demonstration of how a community energy co-op, local people, and both corporate and local authority partners can come together to participate in the renewables revolution.
Since our formation in 2011, we've been developing sustainable partnerships, and this time we extended those relationships. For this particular project at Lawrence Weston, Bristol City Council, Social and Sustainable Fund and Triodos Bank provided debt finance to help ensure that we made the FiT deadline.
We had already worked in partnership with Bristol City Council on a community solar rooftop programme. Community energy is a winner for councils up and down the country, struggling with funding cuts but still facing low carbon targets; it helps to meet these targets, lowers energy costs and involves the community to take ownership of energy generation.
The site in Lawrence Weston which sits in a narrow strip of land between two motorways was transformed into an operational solar farm with just an eight week build time. The associated benefits to the local economy as well as furthering the transition to clean, green energy will last much longer.
Local partner, Ambition Lawrence Weston, a community-led regeneration organisation, will along with other local groups benefit from a Community Energy Fund derived from surplus profits. With current generation capacity Bristol Energy Coop's projects are projected to put more than £4m into this fund over the next 25 years. We anticipate this sum increasing as more generating capacity is installed and that projects funded by it will themselves hasten the transition to greater energy sustainability.
The Bristol effect
But the work is really just beginning. Ultimately, we aim to reduce carbon emissions and help our home city of Bristol reach its zero carbon target well before 2050.
Bristol has a deserved reputation for being independent and doing things differently. In fact, our share offer investors could go the extra mile in keeping it local, by investing in our share offer in the local currency, Bristol Pounds. At a grassroots level, we were one of the 850 organisations in the Bristol European Green Partnership which formed the driving force in helping the city become European Green Capital in 2015. The sheer ambition of our fund-raise certainly built on the buzz of the green capital year with a strong will to leave a lasting legacy for the city.
Indeed Bristol and nearby Bath are now firmly on the map as a key area for ethical investments which offer environmental and social benefits as well as attractive financial returns. In April, we became the UK's largest generator of energy by capacity, and were more than happy to be overtaken by fellow cooperative Bath and West Community Energy (BWCE) as they add more community-owned capacity to the National Grid.
Community energy – supply and demand
So, what's next? In terms of energy generation we aim to continue increasing our capacity, not only in solar, but in other technologies as the business opportunities arise. Taking it a stage further, community energy could be about to transform the nature of energy supply in the UK. Along with partner community organisations we are aiming, following a controlled market entry period starting in the autumn, to be part of a new energy supply business launch in spring 2017. It will sell energy direct from community-owned renewables projects like ours with competitively priced tariffs for customers. This is an exciting development as it will bring more control over the whole energy cycle with potential for more efficient and locally beneficial energy use.
Our membership has more than doubled during our latest fund-raise and we now have over 800 members and investors. And we're in good company with the latest Co-operatives UK Economy Report showing that between 2012 and 2016 the number of UK community energy coops rose from 83 to 224, with membership increasing from 10,828 to 16,880 and turnover almost doubling from £4.9m to £8.9m.
This clearly illustrates strong interest in making the transition to renewables as the way to power cities and communities. At Bristol Energy Cooperative we believe this transition should happen more quickly than the current speed of change that government policy is driving. We also believe that rapid transition to a more sustainable energy economy is perfectly possible and we aim to continue demonstrating this through growing our business.
We have created an infrastructure that allows individuals, business and other organisations to benefit in the short term whilst contributing to this longer term energy transformation; so essential for our future sustainability and resilience. And we encourage more people to come aboard.
A more supportive national policy framework would be helpful and Bristol Energy Cooperative will continue to campaign and lobby for this alongside initiatives such as Climate Coalition's week of action in October. For us, the work goes on to mobilise the power of community.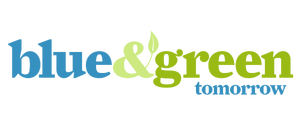 7 New Technologies That Could Radically Change Our Energy Consumption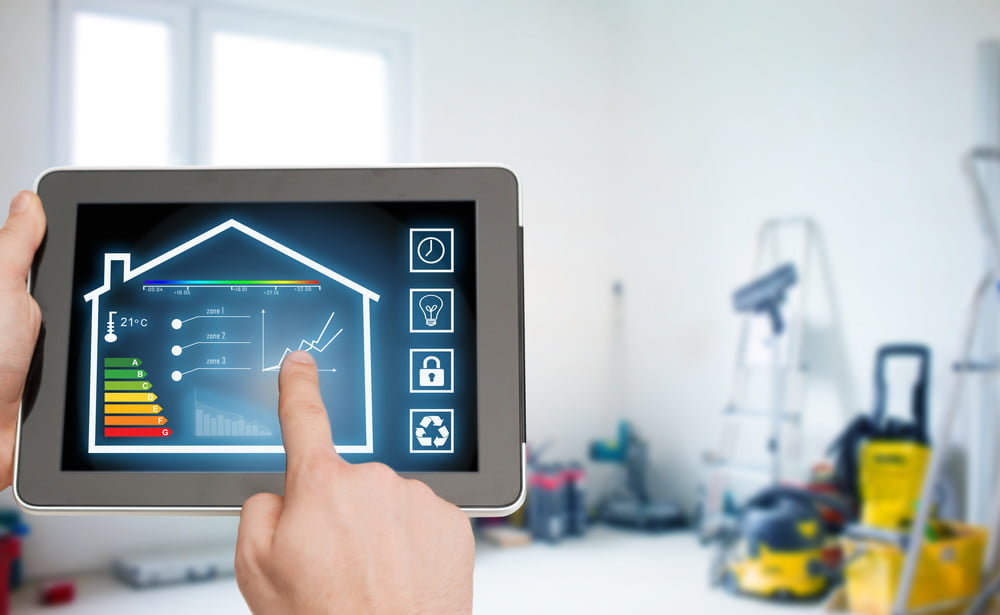 Most of our focus on technological development to lessen our environmental impact has been focused on cleaner, more efficient methods of generating electricity. The cost of solar energy production, for example, is slated to fall more than 75 percent between 2010 and 2020.
This is a massive step forward, and it's good that engineers and researchers are working for even more advancements in this area. But what about technologies that reduce the amount of energy we demand in the first place?
Though it doesn't get as much attention in the press, we're making tremendous progress in this area, too.
New Technologies to Watch
These are some of the top emerging technologies that have the power to reduce our energy demands:
Self-driving cars. Self-driving cars are still in development, but they're already being hailed as potential ways to eliminate a number of problems on the road, including the epidemic of distracted driving ironically driven by other new technologies. However, even autonomous vehicle proponents often miss the tremendous energy savings that self-driving cars could have on the world. With a fleet of autonomous vehicles at our beck and call, consumers will spend less time driving themselves and more time carpooling, dramatically reducing overall fuel consumption once it's fully adopted.
Magnetocaloric tech. The magnetocaloric effect isn't exactly new—it was actually discovered in 1881—but it's only recently being studied and applied to commercial appliances. Essentially, this technology relies on changing magnetic fields to produce a cooling effect, which could be used in refrigerators and air conditioners to significantly reduce the amount of electricity required.
New types of insulation. Insulation is the best asset we have to keep our homes thermoregulated; they keep cold or warm air in (depending on the season) and keep warm or cold air out (again, depending on the season). New insulation technology has the power to improve this efficiency many times over, decreasing our need for heating and cooling entirely. For example, some new automated sealing technologies can seal gaps between 0.5 inches wide and the width of a human hair.
Better lights. Fluorescent bulbs were a dramatic improvement over incandescent bulbs, and LEDs were a dramatic improvement over fluorescent bulbs—but the improvements may not end there. Scientists are currently researching even better types of light bulbs, and more efficient applications of LEDs while they're at it.
Better heat pumps. Heat pumps are built to transfer heat from one location to another, and can be used to efficiently manage temperatures—keeping homes warm while requiring less energy expenditure. For example, some heat pumps are built for residential heating and cooling, while others are being used to make more efficient appliances, like dryers.
The internet of things. The internet of things and "smart" devices is another development that can significantly reduce our energy demands. For example, "smart" windows may be able to respond dynamically to changing light conditions to heat or cool the house more efficiently, and "smart" refrigerators may be able to respond dynamically to new conditions. There are several reasons for this improvement. First, smart devices automate things, so it's easier to control your energy consumption. Second, they track your consumption patterns, so it's easier to conceptualize your impact. Third, they're often designed with efficiency in mind from the beginning, reducing energy demands, even without the high-tech interfaces.
Machine learning. Machine learning and artificial intelligence (AI) technologies have the power to improve almost every other item on this list. By studying consumer patterns and recommending new strategies, or automatically controlling certain features, machine learning algorithms have the power to fundamentally change how we use energy in our homes and businesses.
Making the Investment
All technologies need time, money, and consumer acceptance to be developed. Fortunately, a growing number of consumers are becoming enthusiastic about finding new ways to reduce their energy consumption and overall environmental impact. As long as we keep making the investment, our tools to create cleaner energy and demand less energy in the first place should have a massive positive effect on our environment—and even our daily lives.
Responsible Energy Investments Could Solve Retirement Funding Crisis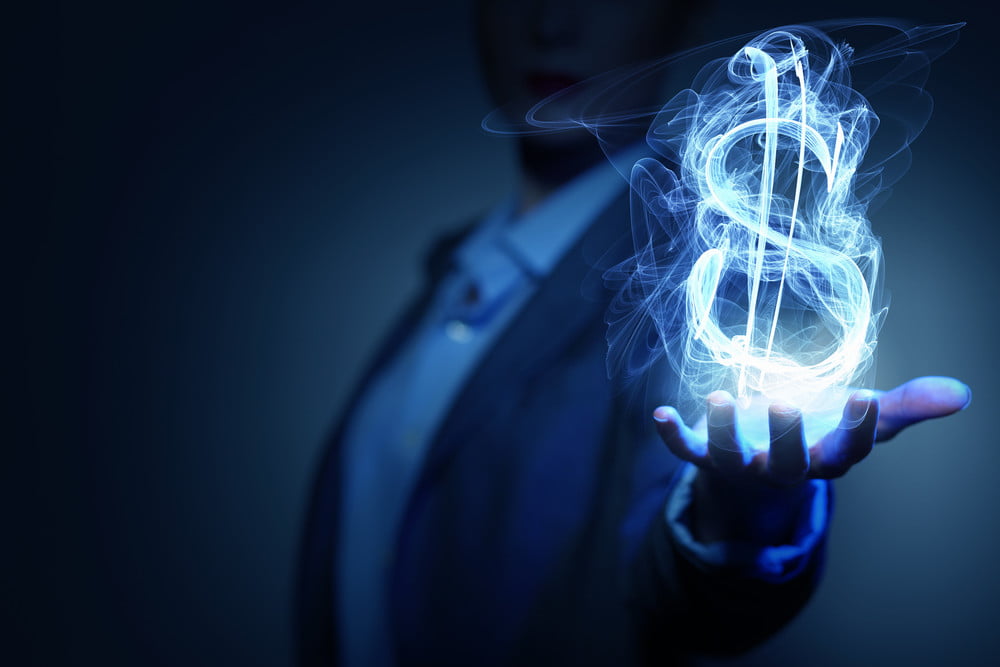 Retiring baby-boomers are facing a retirement cliff, at the same time as mother nature unleashes her fury with devastating storms tied to the impact of global warming. There could be a unique solution to the challenges associated with climate change – investments in clean energy from retirement funds.
Financial savings play a very important role in everyone's life and one must start planning for it as soon as possible. It's shocking how quickly seniors can burn through their nest egg – leaving many wondering, "How long your retirement savings will last?"
Let's take a closer look at how seniors can take baby steps on the path to retiring with dignity, while helping to clean up our environment.
Tip #1: Focus & Determination
Like in other work, it is very important to focus and be determined. If retirement is around the corner, then make sure to start putting some money away for retirement. No one can ever achieve anything without dedication and focus – whether it's saving the planet, or saving for retirement.
Tip #2: Minimize Spending
One of the most important things that you need to do is to minimize your expenditures. Reducing consumption is good for the planet too!
Tip #3: Visualize Your Goal
You can achieve more if you have a clearly defined goal in life. This about how your money can be used to better the planet – imagine cleaner air, water and a healthier environment to leave to your grandchildren.
Investing in Clean Energy
One of the hottest and most popular industries for investment today is the energy market – the trading of energy commodities. Clean energy commodities are traded alongside dirty energy supplies. You might be surprised to learn that clean energy is becoming much more competitive.
With green biz becoming more popular, it is quickly becoming a powerful tool for diversified retirement investing.
The Future of Green Biz
As far as the future is concerned, energy businesses are going to continue getting bigger and better. There are many leading energy companies in the market that already have very high stock prices, yet people are continuing to investing in them.
Green initiatives are impacting every industry. Go Green campaigns are a PR staple of every modern brand. For the energy-sector in the US, solar energy investments are considered to be the most accessible form of clean energy investment. Though investing in any energy business comes with some risks, the demand for energy isn't going anywhere.
In conclusion, if you want to start saving for your retirement, then clean energy stocks and commodity trading are some of the best options for wallets and the planet. Investing in clean energy products, like solar power, is a more long-term investment. It's quite stable and comes with a significant profit margin. And it's amazing for the planet!