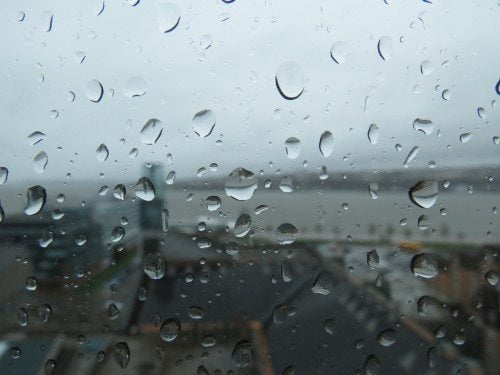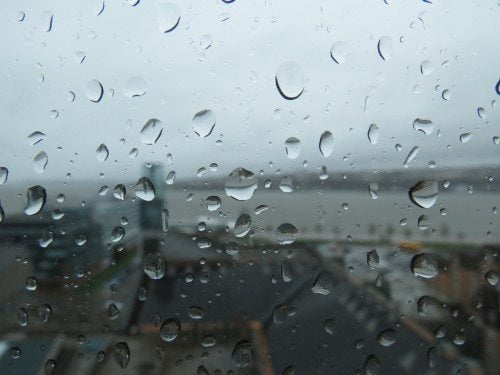 December's Record Rainfall: Man-made Climate Change Is As Important As Natural Variability
Scientists have found that Man-made climate change and natural climate fluctuations each made December's record UK rainfall 50-75% more likely.
Researchers from the Environmental Change Institute at the University of Oxford and the Royal Netherlands Meteorological Institute found that mankind's greenhouse gas emissions approximately doubled the chances of an exceptionally warm December, as well as significantly increasing the chances of high rainfall.
Ocean conditions in the Atlantic, and possibly the strong El Niño conditions now seen in the Pacific, also increased the odds of exceptional warmth and rainfall by similar amounts, the scientists found, while random weather variability also played a large role.
"Both human influence on climate and ocean variability each acted to approximately double the odds on a one-in-100-year warm month in Central England, and to increase the odds on such high rainfall in Northern England by 50-75%," said Peter Uhe of the University of Oxford, who is leading this study.
"But even with these large-scale drivers, these record-breaking temperature and rainfall levels were highly unlikely, indicating a strong role for unpredictable variability."
The arrival of Storms Desmond, Eva and Frank made December 2015 the wettest month in the Met Office's 105-year UK record. And the average temperature of 9.7C in Central England was 1.6C warmer than the previous record.
The three storms caused widespread flooding across northern England, southern Scotland and Northern Ireland.
The researchers used a combination of statistical modelling techniques and large numbers of climate model simulations to discover the extent to which these various factors have changed the odds of extreme weather events.
"Chance still played a large role in December's weather, but greenhouse gas emissions are loading the weather dice towards these warmer, wetter winters," said Friederike Otto, Scientific Coordinator of the climateprediction.net project that undertook these simulations.
"What is remarkable is that the impact of human influence on climate is already as large or larger than the impact of ocean variability, even in the middle of one of the strongest El Niño events on record."
In December, a wider network of scientists including the Oxford and Netherlands team showed that climate change had increased the chances of a Storm Desmond-style event by about 40%.
These latest results are presented on the project web-site http://www.climateprediction.net/?p=4672 (password ExtremeDec) and will be submitted for publication along with a more detailed analysis.
They will feature in a documentary to be aired on the ITV "Tonight" programme at 7:30pm on Thursday, January 14th.