Exclusive interview: Michael Meehan, Chief Executive of GRI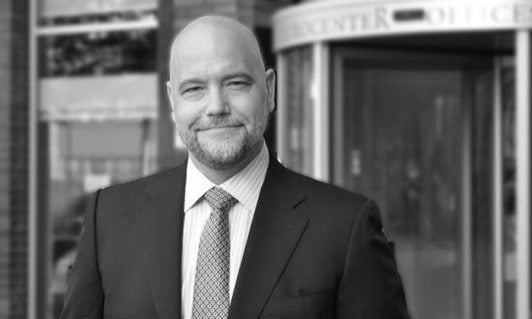 Michael has been a Chief Executive, entrepreneur, and advisor in technology and sustainability for almost 20 years and has advised multinationals and governments globally, including the White House, United Nations Framework Convention on Climate Change (UNFCCC), and the California State Senate. Michael is currently Vice Chairman of the Board of the Natural Capital Coalition (NCC). Michael was voted one of the "Top CEOs to Follow" by BusinessWeek magazine and is the inventor of several clean technology patents. He has led several companies as CEO around the world, focused on the intersection of technology, sustainability, and innovation. He speaks to Blue & Green.
In 140 characters or less – what is GRI?
GRI is an international organization that helps businesses, governments and others understand, manage and communicate sustainability risks and impacts.
What was the driver for creating GRI – what gap did it fill?
GRI pioneered sustainability reporting in the late 1990's. Before GRI, hardly any of the world's businesses disclosed non-financial information on their sustainability performance. Now, thousands of organizations in over 90 countries use GRI Sustainability Reporting Standards (GRI Standards) to understand and communicate the impact of business on critical sustainability issues such as climate change, human rights, corruption and many others.
Who does it primarily serve?
Primarily business, government and investors – but GRI Standards are provided for free as a public good, so anyone can use them. GRI is an international, independent, not-for-profit organization that works in the public interest. Our mission is to empower decision makers everywhere, through GRI Standards and our multi-stakeholder network, to contribute to a more stable and sustainable economy and world. Among the thousands of GRI reporters all over the world, we have more than 600 core supporters across business, government, investor, labor and civil society organizations.
What difference does GRI want to make?
We want to foster better business and policy decisions using critical information that matters. We see a future where sustainability is integral to every organization's decision making process. The sustainability reporting process allows organizations to take a holistic view of their business and operating environment so they can make better decisions based on information that counts. The transparency that comes from the reporting process helps build trust in corporations and governments – a key requirement for a stable and well-functioning global economy.
What are the barriers to making that difference?
Primarily market confusion around reporting standards, and how sustainability information is accessed and used in the market. GRI is the only major globally accepted sustainability standard but there are many specific uses of this information for various audiences. There are efforts to integrate sustainability information into financial disclosures, compliance, anti-corruption standards, and standards around human rights.
GRI is complementary to most of these specific standards – you can think of GRI as the "data engine" behind many of these standards, and when your organization flags a risk around a particular issue, you can "go deep" into the issue using one of these linked standards or frameworks. We link to over 140 of them. The challenge is that we in the reporting world don't communicate this very well, so the market can sometimes feel some "reporting fatigue". We are working with dozens of the largest and most innovative standards organizations in the world to help fix this.
The other barrier is how sustainability information is used. Traditionally, this has been in a sustainability report because that's the only way organizations had to understand and communicate their commitment and risks around sustainability issues. We pioneered this effort decades ago and today thousands of companies around the world produce GRI sustainability reports.
But the world is changing: today there are many uses for that information and GRI wants to "liberate sustainability data from the report" – focusing on incorporating critical sustainability information to all sorts of solutions, technologies, services, and even other standards. We want to help the increasingly diverse range of users tap into the sustainability information they need, enabling them to use this information in new ways.
We are doing this by focusing on the reporting process (the real value in reporting, rather than the report itself) and bringing technology and big data solutions into the process. In this way, you can think of GRI Standards as the "architect of the world's sustainability information" and we want everyone to be able to use this information. This is what we mean by "beyond reports" – a world where the information from the sustainability reporting process is used in a wide variety of outputs to help build better organizations, better policy, and better investment decisions.
Who's helping you overcome those barriers?
Over the past few decades GRI has built a massive global network of companies, governments, and investors who share our vision of a more sustainable economy and world. These aren't just "members" – they are integral to our governance and mission, and some are very involved. Within this global network, a group of 600 organizations work very closely with GRI (through our organization stakeholder program) and many of them sit on our governance bodies.
Our multi-stakeholder network consists of businesses, civil society organizations, sustainability practitioners, investors, labor groups and academics, all committed to making economies more inclusive and resilient. We have strategic partnerships with the UN Global Compact, the International Labour Organization, the Organisation for Economic Co-operation and Development and many other international organizations.
We also have groups of organizations focused on particular issues, addressing questions like "what will corporate reporting look like in ten years?", or "what are the best ways to incorporate sustainability information into finance?", or "how can technology be used to enable better decisions using sustainability data?" These are our Corporate Leadership Groups, and are a critical resource for GRI but also the world in answering some of these important questions.
Is global reporting fit-for-purpose for the sustainability challenges we face?
That is our goal, and we are constantly moving that target forward. Sustainability reporting is evolving and so are we at GRI. It's clear that going forward, there will be many innovations that will lead to new ways of communicating sustainability performance, liberating data from large reports. Our Sustainability and Reporting 2025 project has uncovered a number of emerging trends in sustainability, including the need for new metrics and significantly shorter disclosure formats.
In response to this changing context, our independent standards-setting body, the Global Sustainability Standards Board (GSSB), recently announced plans to transition the GRI G4 Guidelines into a set of modular, multi-purpose GRI Sustainability Reporting Standards, which will be fit for the myriad of new developments on the horizon. The GSSB plans to issue the initial set of GRI Standards during the third quarter of 2016 which will be based on the GRI G4 Guidelines.
How can people – individuals and organizations – find out more about GRI
The best way to stay up-to-date on the latest GRI news, events and speaking engagements is to connect with us on social media. Follow us on Twitter @GRI_Secretariat, like us on Facebook or follow us on LinkedIn. You can also visit the GRI website, www.globalreporting.org. There are news articles and many videos that explain the work we do and our take on big picture challenges like climate change, human rights and corruption. Also, this week we will be leading a discussion at the COP 21 Climate Talks in Paris, about the critical role that sustainability reporting by non-state actors, such as businesses, can play in solving the climate challenge.
Finally, registration for our 5th Global Conference in Amsterdam May 18 – 20 is open. Join us and up to 1500 sustainability leaders from around the world as we share and build knowledge on best practices, innovations and trends that are empowering sustainable decisions and changing the world.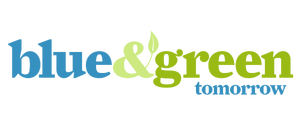 A Good Look At How Homes Will Become More Energy Efficient Soon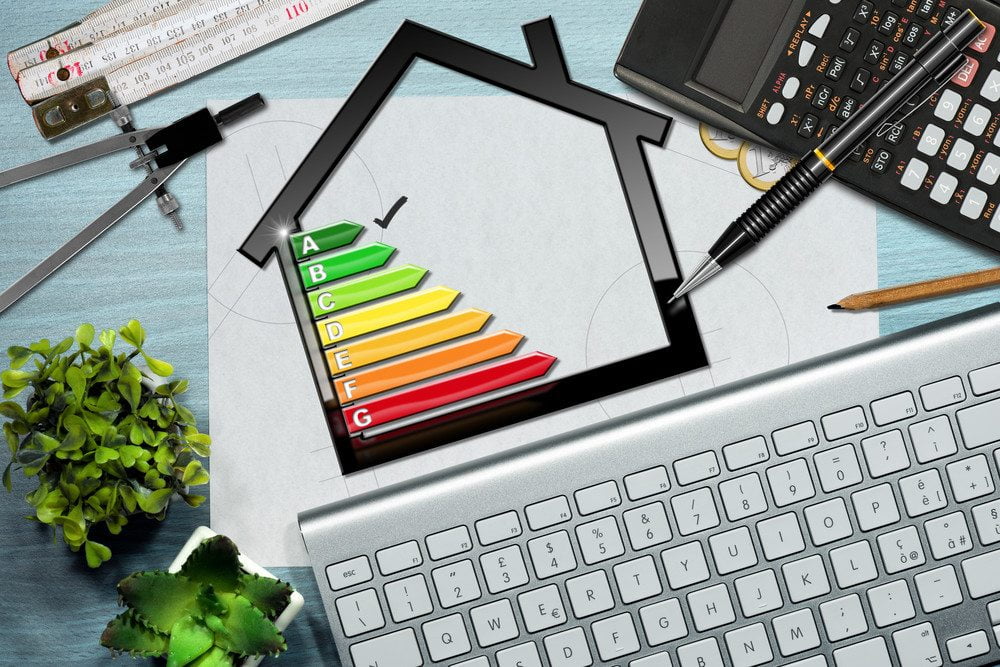 Everyone always talks about ways they can save energy at home, but the tactics are old school. They're only tweaking the way they do things at the moment. Sealing holes in your home isn't exactly the next scientific breakthrough we've been waiting for.
There is some good news because technology is progressing quickly. Some tactics might not be brand new, but they're becoming more popular. Here are a few things you should expect to see in homes all around the country within a few years.
1. The Rise Of Smart Windows
When you look at a window right now it's just a pane of glass. In the future they'll be controlled by microprocessors and sensors. They'll change depending on the specific weather conditions directly outside.
If the sun disappears the shade will automatically adjust to let in more light. The exact opposite will happen when it's sunny. These energy efficient windows will save everyone a huge amount of money.
2. A Better Way To Cool Roofs
If you wanted to cool a roof down today you would coat it with a material full of specialized pigments. This would allow roofs to deflect the sun and they'd absorb less heat in the process too.
Soon we'll see the same thing being done, but it will be four times more effective. Roofs will never get too hot again. Anyone with a large roof is going to see a sharp decrease in their energy bills.
3. Low-E Windows Taking Over
It's a mystery why these aren't already extremely popular, but things are starting to change. Read low-E window replacement reviews and you'll see everyone loves them because they're extremely effective.
They'll keep heat outside in summer or inside in winter. People don't even have to buy new windows to enjoy the technology. All they'll need is a low-E film to place over their current ones.
4. Magnets Will Cool Fridges
Refrigerators haven't changed much in a very long time. They're still using a vapor compression process that wastes energy while harming the environment. It won't be long until they'll be cooled using magnets instead.
The magnetocaloric effect is going to revolutionize cold food storage. The fluid these fridges are going to use will be water-based, which means the environment can rest easy and energy bills will drop.
5. Improving Our Current LEDs
Everyone who spent a lot of money on energy must have been very happy when LEDs became mainstream. Incandescent light bulbs belong in museums today because the new tech cut costs by up to 85 percent.
That doesn't mean someone isn't always trying to improve on an already great invention. The amount of lumens LEDs produce per watt isn't great, but we've already found a way to increase it by 25 percent.
Maybe Homes Will Look Different Too
Do you think we'll come up with new styles of homes that will take off? Surely it's not out of the question. Everything inside homes seems to be changing for the better with each passing year. It's going to continue doing so thanks to amazing inventors.
ShutterStock – Stock photo ID: 613912244
IEMA Urge Government's Industrial Strategy Skills Overhaul To Adopt A "Long View Approach"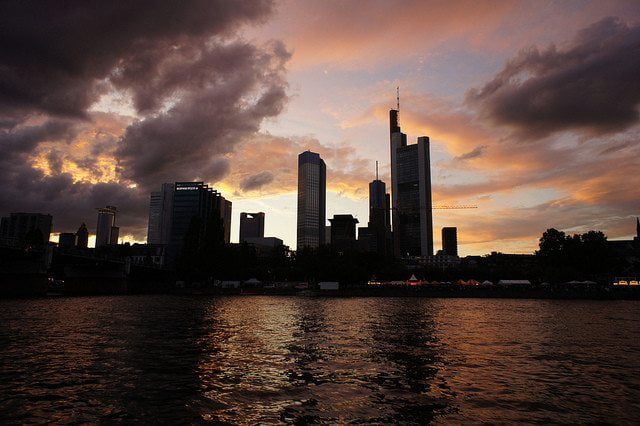 IEMA, in response to the launch of the Government's Industrial Strategy Green Paper, have welcomed the focus on technical skills and education to boost "competence and capability" of tomorrow's workforce.
Policy experts at the world's leading professional association of Environment and Sustainability professionals has today welcomed Prime Minister Teresa May's confirmation that an overhaul of technical education and skills will form a central part of the Plan for Britain – but warns the strategy must be one for the long term.
Martin Baxter, Chief Policy Advisor at IEMA said this morning that the approach and predicted investment in building a stronger technical skills portfolio to boost the UK's productivity and economic resilience is positive, and presents an opportunity to drive the UK's skills profile and commitment to sustainability outside of the EU.
Commenting on the launch of the Government's Industrial Strategy Green Paper, Baxter said today:
"Government must use the Industrial Strategy as an opportunity to accelerate the UK's transition to a low-carbon, resource efficient economy – one that is flexible and agile and which gives a progressive outlook for the UK's future outside the EU.
We welcome the focus on skills and education, as it is vital that tomorrow's workforce has the competence and capability to innovate and compete globally in high-value manufacturing and leading technology.
There is a real opportunity with the Industrial Strategy, and forthcoming 25 year Environment Plan and Carbon Emissions Reduction Plan, to set long-term economic and environmental outcomes which set the conditions to unlock investment, enhance natural capital and provide employment and export opportunities for UK business.
We will ensure that the Environment and Sustainability profession makes a positive contribution in responding to the Green Paper."