Exclusive Interview: Aradhana Lal, Lemon Tree Hotels
Founded in 2004, the World Responsible Tourism Awards allow people the chance to celebrate the heroes and share the stories of the most exciting and enduring responsible tourism experiences in the world.
Lemon Tree Hotels were the joint overall winner and also won the Gold award for "Best accommodation for responsible employment."
The best accommodation for responsible employment is for a hotel, ecolodge, campsite or other accommodation that has an exemplary responsible approach to the employment and treatment of staff. This category was looking for accommodations that create places to work which are supportive, fair and empowering. It is for accommodations which fundamentally believe in fair wages and working conditions, and which celebrate the skills of local people; employing local staff and offering training and progression opportunities. What the Judges wanted was an accommodation with a clear emphasis on fair working conditions. The winner demonstrated a holistic approach to the welfare and skills development of its staff.
Fresh, spirited and youthful, the Lemon Tree Hotel Company (LTH) is India's fastest growing chain of upscale, midscale and economy hotels. This award winning Indian hotel chain was founded in September 2002 and currently owns and operates 40 hotels in 23 cities with over 4100 rooms and over 4000 employees. This speedy growth has made the group the 3rd largest hotel chain in India by owned rooms, currently.
Lemon Tree focuses on delivering a healthy 'triple bottom line' i.e. Planet, People and Profit through its sustainability initiatives.
Planet: Current efforts include energy efficiency and conservation; water efficiency and conservation; use of CNG instead of LPG; use of green building material; planting of trees and shrubs on hotel premises; building hotels in accordance with Universal Design concepts – for greater access for differently abled people and building their hotels to Leadership in Energy and Design (LEED) Gold Standards.
In the medium term to long term, they will focus on wind power; agro power i.e. burn agricultural waste; recycled water for AC cooling tower (target replacement of fresh water by 15-20%); heat pump for energy conservation; solar photo voltaic (PV) system for lighting; extensive use of LED light fittings (post cost reduction); geo thermal energy.
People: They are very focused on their culture and on keeping their people engaged. Lemon Tree Hotels have been ranked six years in continuation (2011-2016) as one of the Top 100 Great Places to Work For in India by the Great Places to Work Institute and Economic Times. In 2016, it was ranked #9 in the Top 100 Great Places to Work. Also, Lemon Tree Hotels was chosen as the Best Company in Workplace Transformation Case Study. LTH is an equal opportunity employer and actively invites job applications from people with disabilities. The company ethos is that persons with disabilities must be provided the same opportunities as others to realize their full potential. By creating an environment in the organization that allows them to deliver their best, LTH is able to play a part, however small, in social inclusiveness and nation building.
Lemon Tree has defined the goal as mainstreaming 'Opportunity Deprived Indians' (ODIs) into its workforce.
Currently 13% of the Lemon Tree group employees are Employees with Disabilities (EWDs) who are either hearing-and-speech impaired, orthopedically handicapped or have Down Syndrome; and ~15% are economically or socially disadvantaged. Lemon Tree has developed a structured process to induct people with disabilities and those with an economic/social disadvantage into its entire hotels pan India. They work across different areas of their hotels e.g. Housekeeping, Kitchen Stewarding and Food & Beverage Service. The goal is to grow this percentage substantially over the next 10 years and make ODIs a central part of their company. The work done in this area has been continuously recognized and rewarded at a national level.
Profit: Their main focus is on being best-in-class in their cost structure, both in building and operating hotels. This will enable them to offer the best Return on Capital Employed to their investors, over the long term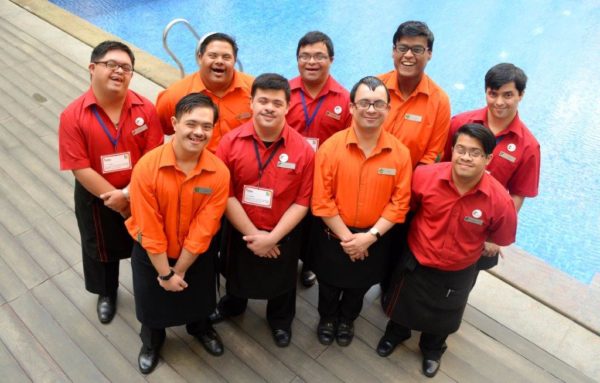 We interviewed Aradhana Lal, Vice President of Sustainability Initiatives at Lemon Tree Hotels to find out more.
Lemon Tree Hotels recently won two World Responsible Tourism Gold Awards. In 140 characters (a tweet) or less – why do you think you won such an important award?
World Responsible Tourism Award 2016 is a recognition of Lemon Tree Hotels belief in being an equal opportunity employer & running a sustainable business.
What was the driver for creating Lemon Tree Hotels specifically – what gap does it fill?
Lemon Tree Hotels was setup in 2003 to cater to the mid market segment of business travelers. In India, at that time, there was a well developed five star/luxury hotel segment – where pricing was often unaffordable and then a large unstructured low end guest house/service apartment segment – where cleanliness, quality and efficiency was not certain. There was a big white space in the mid market and Lemon Tree Hotels saw that as an opportunity to develop brands that can fill that gap. Consequently, we were the pioneers in India in the mid market space. Today the group offers three brands to meet hotel needs across all levels:
Lemon Tree Premier    Upscale segment
Lemon Tree Hotels      Midscale segment
Red Fox Hotels            Economy segment
Who is Lemon Tree Hotels primarily for?
Briefly, about the three brands:
Lemon Tree Premier
The plush and spacious interiors at Lemon Tree Premier take the zing up a notch. This chain of upscale business and leisure hotels elevates the Lemon Tree experience while retaining the same freshness, quirkiness and energy that Lemon Tree is well known for.
Lemon Tree Premier pampers the style conscious and upbeat traveler with its personalized services, premium in-room amenities, award winning restaurants and fun experiences.
Lemon Tree Hotels
Lemon Tree Hotels are the only midscale business and leisure hotels that uplift your spirits at the end of a long day. Like the fruit they are named after, Lemon Tree Hotels are fresh, cool and sparkling with zest.
Cheery greetings, a friendly smile and a whiff of the signature lemon fragrance welcome you at Lemon Tree. This stylish business hotel with fresh and bright interiors refreshes you with its witty humor and spirited environment.
Lemon Tree's 'close to home' comfort helps you unwind with its smart in-room amenities, vibrant café, recreation bar, pool and fitness center. All this, at an unbeatable value.
These two brands offer:
An exciting range of dining options:
Citrus Café (all hotels) the bright and inviting 24×7 (most hotels) coffee shop offers an eclectic Indian and international menu
Slounge (select hotels) the recreation bar, offers a fun memorable way to chill and have a spirited night out
Republic of Noodles (select hotels) the award winning pan Asian restaurant offers the best of popular food from Thailand, Vietnam, Singapore, Cambodia, Indonesia and Myanmar
Kebab Theater (select hotels) brings you traditional mouth watering kebab delicacies from provincial cuisine across India
A fitness center (Life Fitness equipped), a refreshing swimming pool (where available) and a rejuvenating spa-Fresco (where available) promise to keep you feeling as fresh-as-a-lemon.
A well equipped business center and meeting rooms make business on the move more productive.
Red Fox Hotels
Red Fox Hotels welcome you with its fresh bold interiors as well as crisp and clean rooms. These economy hotels delight you with its unbeatable value and reliable safety standards. Here friendly smiles and a lively environment go hand in hand with professional service.
The business facilities at Red Fox include hi-speed WiFi, Cyber Kiosk, Clever Fox Café, an efficient meeting room, a well-equipped gym and laundry service.
Hotels that are young at heart, Red Fox let you be yourself whether you are working on your laptop or winning a game of carom in the lounge. Add to this, Clever Fox Café's scrumptious food and the hotels' 'close to home' environment – these hotels become the first choice for price conscious travelers.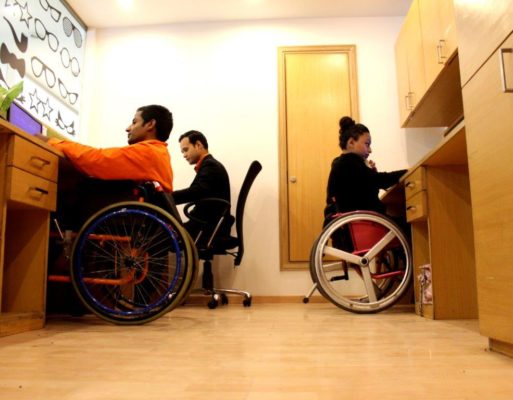 What difference does The Lemon Tree Hotel Company want to make?
Lemon Tree believes that the brand should stand for more than 'just profit' and we are therefore driving the brand to become truly Indian and Trusted. In order for us to make these values a part of our DNA, we have focused our efforts on creating a socially inclusive work environment which seeks to bring in people of different backgrounds, abilities and ethnicities and offer them work as a unified team with a common goal.
We believe that persons with disabilities (which can be physical, social or economic disabilities leading to an opportunity deprivation) must be provided the same opportunities as others to realize their full potential and live with dignity. By creating a supportive environment in the organization that allows them to deliver their best, we are able to play a part, however small, in social inclusiveness, opportunity/livelihood creation and therefore nation building.
What are the barriers to making that difference?
Challenges and barriers exist at each step of the journey starting from sensitizing all employees about disability and then about specific disabilities and how they can (as team members) engage with a person with a particular disability. This can get tough as there is a high turnover in the hotel industry and new people join in large numbers every month. Then we do job mapping, to carefully understand (for each role) which tasks can be easily done by a person of a specific disability and for which tasks will his/her disability come in the way of doing the job. This is an important process and can be quite intensive and challenging. A key area to work on is the mobilization of new employees – through NGOs or directly – and create awareness amongst potential candidates and their families that there is an opportunity for the Person With Disability (PwD) to come forward, work hard and maintain a job. As disability is taboo in India and is seen as a social stigma, sometime the debate/discussion with the family can be quite challenging.
Who's helping you overcome those barriers?
As mentioned, we have NGO partners across India who help us mobilize PwD, do job mapping for each role and disability and help with the sensitization and training process. Also the government departments in charge of disability support our initiative greatly.
Is the tourism sector doing enough to deliver a sustainable travel and tourism?
There is a large opportunity for the tourism sector to create business models centered on Sustainability principles i.e. the Triple Bottomline/3BL which comprises:
People | Fair and beneficial business practices toward labor and the community.
Planet | Sustainable environmental practices
Profit | Economic value created by the organization after deducting all costs
As Lemon Tree Hotels has done, the above can be built into all the operational practices and will then impact the use of electricity/power, replacement of traditional energy by renewable energy, water recycling and reuse, waste management, etc. Also from the people perspective, tourism sector companies can build a culture of inclusion and diversity i.e. hire people with disability as well as people from economically and socially marginalized segments.
All companies in the tourism sector can also do the above and Lemon Tree Hotels is very happy to share best practices and help them make this journey, as we have.
How can people find out more about Lemon Tree Hotels?
Visit us at www.lemontreehotels.com and come stay in any of our 40 hotels with 4100 rooms in 23 cities across India.