If you want to instill a passion for environmental awareness in your children, or just want to nurture your love for eco-friendly games, you'll want to check out these eight awesome games. They're actually entertaining, rather than just pandering to get the environmentalist on board with their commercial game. All of these games offer a level of challenge and entertainment that'll keep you playing and feeling good about the environment.
8) Botanicula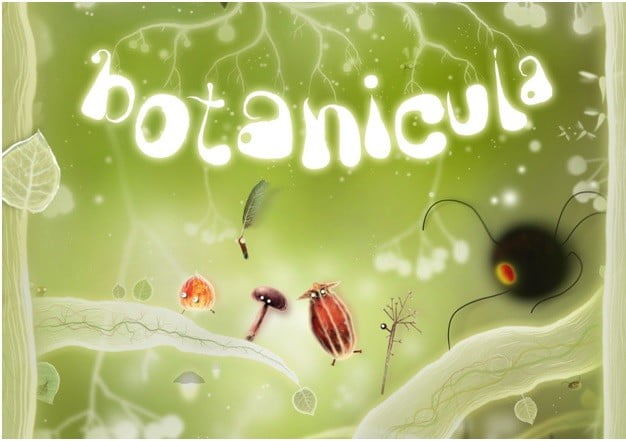 This basic game allows you to have control over five adorable forest creatures whose whole goal is to save their home, a tree. The gameplay is pretty basic, earning it its placement as last on this list, but it's still fun enough to earn a place on the list at all.
7) Night of the Rabbit
This game stands up against pollution, offering some very strong environmentalist elements. It's animal-centric story line gives it an even more natural feel, but might take it out of the running for more serious gamers.
6) A New Beginning
Made from the same creators as Night of the Rabbit, A New Beginning offers just as much eco-friendly goodness, but coupled with a more serious gameplay and plotline. This game offers a post-apocalyptic society where a global climate crisis caused what few survivors made it to form an underground society.
5) Fate of the World
This game features a brutally difficult challenge to imitate the real world and the harsh reality of how difficult it can be to actually make a positive environmental impact. This game has positive environmental messages, challenging and entertaining gameplay, and decent graphics. It's definitely worth your time.
4) SimCity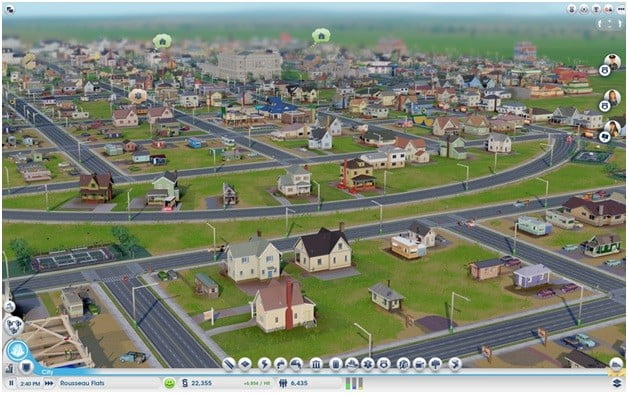 It seems fair to say that city building games host the perfect scenario for those wanting to think green. Environmental awareness isn't the focal point of SimCity, but it does offer a nice balance between city progress and ecological preservation playing a role in city management and the overall gameplay. This game is a classic, simple and fun, and easy to pick up and play at any moment. This game may seem a little basic for this list, but don't underestimate the fun SimCity can provide.
3) Final Fantasy VII
All the Final Fantasy games have a positive environmental message, but none more than Final Fantasy VII. In VII, the main struggle is between industrialism and environmentalism, making the environmental message much more prominent. This game offers challenging and fun gameplay while staying true to the great quality of game the Final Fantasy series has come to create.
2) Shin Megami Tensei: Strange Journey
This game offers a dramatic crisis right from the start: an atomic collapse opens a portal between Earth and a crazy otherworld that is, in some ways, a parody of all the worst faults of humanity. This game will really make you want to examine your way of life and want to implement some very real and green changes.
1) Cities: Skylines: Green Cities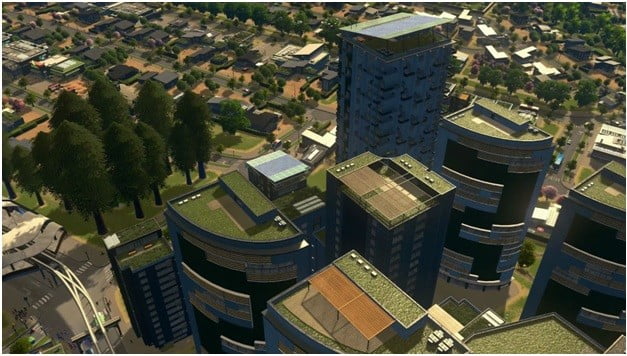 All of the Cities: Skylines games offer an eco-friendly spin on their Sims-like gameplay. However, the newest expansion pack, Green Cities offers a whole slew of new environmentally positive options to best customize your city and build the greenest city around with the healthiest citizens. This game offers hours of really fun gameplay with a bit of a challenging strategic element; you have to manage your city well otherwise all hell breaks loose and you start losing money and citizens. This game is best played on Gamerbolt.com which offers quality graphics and great speed to make the gameplay as fun as possible.
If you've been in the market for some fun environmentally positive games, look no further than these eight, eco-friendly games. They're fun and challenging while offering a very positive message that will hopefully create a new generation of environmentalists. These games can be found on various platforms including the PS4, but your best bet to find them easiest and in the most playable format is on Gamerbolt.com. This awesome gaming site offers great graphics, awesome speed, and an awesome selection of games.