The New Energy & Cleantech Awards 2013 take place on Thursday in London, and are preceded this year by a conference for the first time. Alex Blackburne caught up with one of last year's winners – Adrian Reed, a managing director at Altium Capital, which won Advisory Firm of the Year in 2012 – about the business of sustainability.
Altium, which is a pan-European investment bank, provides advisory services to companies, entrepreneurs and investors across Europe. The firm is split into a number of sectors, with Reed heading up the energy, waste and renewables team in the UK.
In the past three or four years, his team has worked on helping developers sell and raise finance to build renewable energy infrastructure – wind, solar, biomass, anaerobic digestion – as well as  working with cleantech and energy efficiency companies.
Reed spoke with Blue & Green Tomorrow.
Firstly, Altium was named Advisory Firm of the Year at the 2012 New Energy Awards (as they were called last year). How did that come about and what was it like to be recognised in that way?
Hopefully we were recognised by the fact we've done lots of deals over the last few years. We've got a very broad breadth of transactions; we speak to lots of people in the industry and work with many companies.
The award came about in recognition to the work we've done and the contribution we've given to the companies we've helped finance. It's nice to be recognised. In the end, like with all these things, it grows your profile – meaning more people call you – and it means hopefully that you can do more, better quality transactions.
Is there a typical company that you would work with?
A typical company that we would work with would be in the £15-200m range, but there is no typical company. We do everything from development capital through leverage buyouts, providing liquidity for shareholders, bringing in private equity who will then provide additional skills, financing, working capital, acquisition capital to businesses, and then we'll also sell companies on behalf of shareholders and investors to large corporates or other financial investors.
So we've got a very wide range, but that's our core expertise. We are a financial adviser advising companies on how to develop, grow and crystallise value.
How do the deals work? Do they come to you or do you go to them?
A bit of both. People find us through the media – I sat on a panel at Eco-Connect with senior industry guys giving views on the sector and trends – and we know lots of financial investors and corporates. We also do search work and go to conferences.  Word of mouth, too – people contact us; we have a lot of contacts in the industry.
What do you think are the greatest challenges that we're facing in energy, waste and renewables?
The greatest challenges are the constraints and the criteria around financing for the development of large-scale infrastructure projects and the availability of debt.
What the renewables industry wants is tougher legislation which is consistent and has very well-defined timelines
But I think there are some great opportunities for companies providing energy efficiency and cleantech services, whereby a large corporate with lots of buildings or a large energy demand can not only materially improve its carbon footprint, but more importantly, its financial position. It can also give greater certainty, reduce costs associated with energy procurement and energy usage, so that's a great opportunity.
There has been a degree of uncertainty over the last 12-18 months, maybe even a bit longer, around the incentive and the legislative regimes. I think that's just starting to finish off, and to be honest the UK has been a relatively good legislative environment for this kind of thing.
The debacle around the feed-in tariff for solar PV is not particularly helpful. What the industry wants is tougher legislation which is consistent and has very well-defined timelines.
What could the government be doing in the energy, waste and renewables sector to ensure future progression, and at the same time, what has or hasn't it done already?
The uncertainties created by things like the feed-in tariff have been unhelpful. The complexity and the time it has taken for the government to work out the electricity market reform (EMR) bill provided quite a degree of uncertainty, and there's still some uncertainty around that because the pricing mechanisms and how everything is going to work are still yet to be determined.
Getting that sorted quickly and drawing a line in a way that works for the industry is going to be very important.
There are some very good things it has done – the best legislation has been set long-term and gradually. And some of the things the government is doing, it's not getting credit for.
I thought the Green Investment Bank could have been a bit of a hollow promise, but it has brought in some really good industry people to work on developing the industry and solving problems of market failure. It has placed out some money for energy-from-waste/biomass, with a couple of professional organisations to deploy it quickly. That looks like it's going to happen and relatively well. It is looking at ways it can support large-scale utility infrastructure, and it's looking at how it can support other areas like offshore wind. So I think the Green Investment Bank is a really good and strong tick in the box.
The government just needs to stop politicking and meddling. It needs to make firm decisions and it also needs to try and get a more cross-party support. There needs to be a little bit more honesty about what's really going to happen in the energy market over the next 20 years.
If there's a problem, it will paint the utilities as the bad boys for the costs going up, but we buy gas from a global commodity market to produce our power. Shale gas isn't going to provide us with a solution in the near term – three to five years – and it might not even provide one in the medium term – five to 10 years.
So we've got to have a really strong balance and a diversified energy make-up because that's what's going to mean we are best placed to ride out whatever the global economy can throw at us on an energy and a climate basis.
What role can renewable energy play in the mix?
Renewable energy has to be an important part of the mix, because we've got binding international targets on energy and carbon.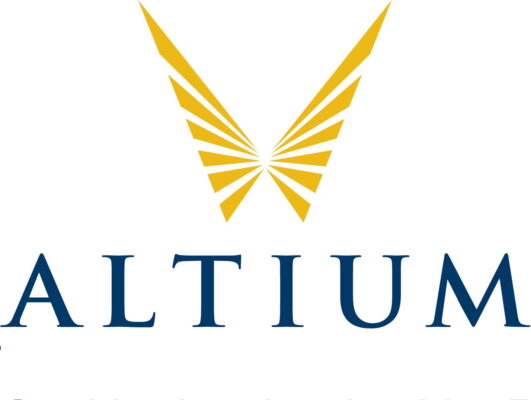 It shouldn't overly dominate the news; it shouldn't overly dominate people's thoughts in corporates – they should always be thinking about how they buy, use, utilise and improve their energy and commodity usage.
And it's not just all about the high-profile arguments about wind turbines. You've got to think about resource consumption and water stress.
There are increasing number of areas around the globe – in the Middle East and high growth areas in Asia, India, China and Bangladesh, for example – where water quality, purification, treatment and desalination are needed – and all those things are to do with energy, cleantech and renewables.
They're very important and the UK is very good at them, which we will be exporting new processes of technologies. These concepts touch on pretty much everything you do and that's why it's important.
Further reading:
Shortlist revealed for New Energy & Cleantech Awards 2013
Conference added to New Energy & Cleantech Awards 2013
New Energy Awards 2012: the winners
New Energy Awards 2012: the nominees at a glance