Stanley Johnson, environmentalist: a lifelong fight to diminish humanity's negative footprint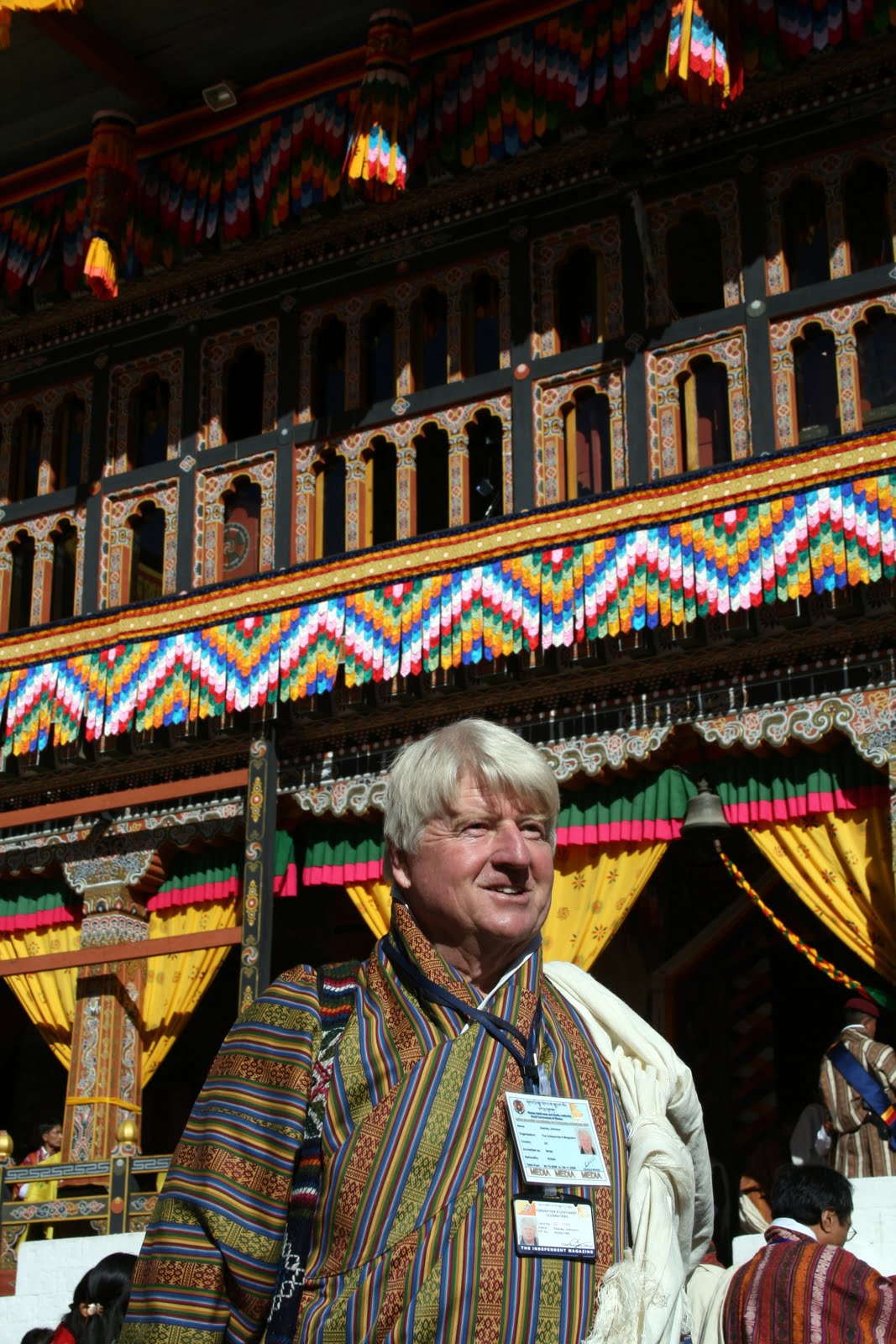 1972 was an historic year for the embryonic environmental movement. As well as the UN Conference on the Human Environment, which took place in Stockholm in June of that year, the case for protecting the environment was bolstered by the publication of The Ecologist magazine's Blueprint for Survival manifesto and the Club of Rome think tank's seminal book, The Limits to Growth.
Set against the context of a rapidly increasing population and a growing awareness of humanity's negative impact on planet Earth, the scientific thinking and analysis that rose to prominence in the early 70s broke new ground and blazed many new trails that we take for granted today.
As it was, it formed part of a ripple effect that helped move the environmental movement from wilder fringes into the centre of current mainstream thinking.
In the same year as the above events (1972), Stanley Johnson (born 1940) – writer, environmentalist, former politician and father of Boris, mayor of London, who was six at the time – published The Politics of the Environment. In it, he argued that we needed "stable societies: both in respect of population and output".
Born in Penzance and grandson of the last interior minister of the Ottoman empire, Johnson read greats (classics or Latin and ancient Greek) at Oxford. While an undergraduate, he travelled by motorcycle and sidecar with two fellow students from Oxford to Afghanistan via Venice and India, as covered in the 1964 book by Timothy Severin, Tracking Marco Polo.
It was while working at the World Bank – an international financial institution that provides monetary support to developing nations – in the 1960s that Johnson was first made aware of the scale of the human and environmental problems we face. He became convinced that the continued growth of the world's population was the most important issue, and that population and family planning programmes should be high on national and international agendas.
Given the increases in both population and output since the 1970s, we of course now need to ratchet back both population and output a very long way
A year after the publication of The Politics of the Environment in 1972 – his sixth book – global population stood just short of 4 billion. It had broken the 3 billion mark in the late 50s, and would go on to pass 5 billion in the late 80s, 6 billion in 1998 and 7 billion in 2012. Current estimates suggest Earth will have 9 billion inhabitants before 2050 and 10 billion by the turn of the century.
Few would now dispute that Johnson rightly had genuine cause for concern. Providing food and energy for our growing and increasingly affluent population have become some of our most clear and present dangers, and the defining challenges of our generation.
So much so, that a Royal Society report from April 2012 described how current levels of global consumption would lead to an "unequal and inhospitable future". Jules Pretty, professor of environment and society at the University of Essex and one of the 23 authors of the report, told Blue & Green Tomorrow at the time that if population and consumption go up simultaneously, we're in "real trouble".
Johnson says, "Given the increases in both population and output since the 1970s, we of course now need to ratchet back both population and output a very long way."
By his own admission, Johnson's interest in population issues "segued into a concern for the environment" in the late 60s and early 70s. His primary motivation was, and still is, "to diminish the impact of the human race and to leave more space for animals and plants that have as much right as human beings to live on this planet."
This was a time when the environmental movement, as we now know it, was in its infancy: scientists were beginning to grapple with the idea that human activity was causing climate change. The term 'global warming' sounded rather pleasant for residents of notoriously wet and windy places like the UK.
In 1973, Johnson was appointed the first head of the European commission's prevention of pollution division. In the 34 years between 1970 and 2004, global greenhouse gas emissions would rise by 70%. It is fair to say his role at the European commission is a lot different – and even more urgent – now.
"Environmental policies and programmes over the last 40 years have been aimed at holding back the deterioration of the environment and it is indeed possible that without some of these plans and actions, things might be even worse today than they actually are", he says.
Johnson's latest publication – about the UN Environment Programme and called UNEP The First 40 Years; A Narrative – is available free on the UNEP website. It summarises some measures taken at international level, which Johnson says "may have helped stem the tide of environmental destruction", such as action on ozone layer depletion.  However, "most actions", he says, "are of the 'too little, too late' variety."
After working at the European commission for six years, Johnson left to pursue a career in politics, becoming Conservative member of the European parliament (MEP) for Wight and Hampshire East in 1979. He held the seat for from 1979 to 1984.
Just over two decades later, his eldest son Boris would follow in his political footsteps by being elected Conservative MP for Henley – and his third son, Jo, would be elected MP for Orpington in 2010. Boris, of course, is now mayor of London.
Johnson Sr had two other children by his first wife. Rachel is a former editor of The Lady magazine and a columnist for The Mail on Sunday (Boris and Jo have also had successful careers in journalism) while Leo is a partner at PricewaterhouseCoopers (where Stanley was an adviser), and perhaps the staunchest advocate of environmental and sustainability causes of all four siblings. He has two more children, Julia and Max, by his second wife, Jennifer.
As far as economics are concerned, we have to get away from this 'let's go for growth' mindset
Stanley Johnson's experience at the European commission undoubtedly helped him secure the role of vice chair of the environment, public health and consumer protection committee while an MEP. One of his most notable political victories came in 1983, when, a year after he had tabled a draft resolution to the European parliament, the EU banned the import of skins from whitecoat harp seals that were less than two weeks of age.
The move was seen as a triumph for environmental campaigners, and as such, seal populations increased in line with the seal hunting market's gradual decline.
Johnson, though, does not think that politicians are doing enough to tackle the 21st century's key environmental challenges. He adds, though, "This is simply a reflection of the democratic process. The environmental message has not got across to the electorate."
He agrees that these battles are not being helped by the 'anti-climate' links that many current UK politicians boast. A World Development Movement (WDM) report from March warned of dozens of worrying links between government ministers and companies that contribute to dangerous climate change.
Somewhat astonishingly, the WDM revealed that a third of ministers have ties with the big finance and fossil fuels industries that are ramping up greenhouse gases. Foreign secretary William Hague, for example, previously worked for oil giant Shell, and helped Tullow Oil pay off a huge tax bill in Uganda. Meanwhile, the chancellor George Osborne is said to have accepted generous donations from the head of CQS, a hedge fund that finances fossil fuels.
Osborne has done little in his political career to discourage promoters of this anti-environmental ideology. His most recent budget statement was significantly lacking in environmental measures – and instead, gave tax breaks to shale gas developments and backing to more new roads.
London Evening Standard columnist Amol Rajan described the environmental credentials of Osborne's as "pitiful", and said the coalition's lethargic approach to anything green was a "betrayal of conservatism itself".
Stanley Johnson, though, is proof that being a Conservative is not synonymous with being anti-environment. Indeed, as Rajan pointed out in the article, being a Conservative means being supportive of conservation, aka the environment. Margaret Thatcher was the first global leader to recognise and then address this environmental threat.
Among Johnson's environmental heroes is Teddy Goldsmith – the elder brother of the late billionaire financier James. Teddy founded The Ecologist and co-authored A Blueprint for Survival. In the late 90s, his nephew Zac would take the editorial reins at The Ecologist, before becoming a Conservative MP himself in 2010 – albeit with an inherently deep green streak. Meanwhile, Zac's younger brother Ben is co-founder of WHEB Partners, whose Sustainability Fund invests in businesses that are tackling the most urgent social and environmental challenges.
Johnson attempted a political relaunch in the 2005 general election, when, aged 65, he contested the Teignbridge parliamentary seat for the Conservatives, only to lose out to the Lib Dems. The Conservatives last narrowly held the seat in 1997, against a rising Lib Dem insurgency.
He now spends much of his time on Exmoor, where the Johnsons have farmed for over six decades. He travels widely and continues to write about environmental and wildlife issues, which are still very much at the forefront of his mind.
"As far as economics are concerned", he says, "we have to get away from this 'let's go for growth' mindset."
Stanley Johnson is also a former chairman of the Gorilla Organisation and a former board member of Plantlife International. He is the recipient of the RSPCA's award for outstanding service to animal welfare and Greenpeace's award for outstanding service to the environment and won the Newdigate Prize for Poetry in 1962. He has had nine novels published, one of which – The Commissioner – was made into a film, starring John Hurt. In September this year, he will be climbing Kilimanjaro (for the second time) to raise money for Exeter College, Oxford's 700th anniversary appeal.
Further reading:
Coalition's green fatigue is a 'betrayal of conservatism itself'
Are capitalism and conservation incompatible?
David Cameron still needs to show real leadership in delivering a sustainable recovery
Baroness Thatcher dies: an Iron Lady, definitely; a Green Lady, maybe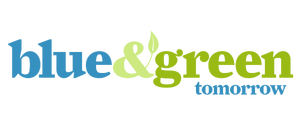 What Kitchen Suits Your Style? Modern, Classic or Shaker?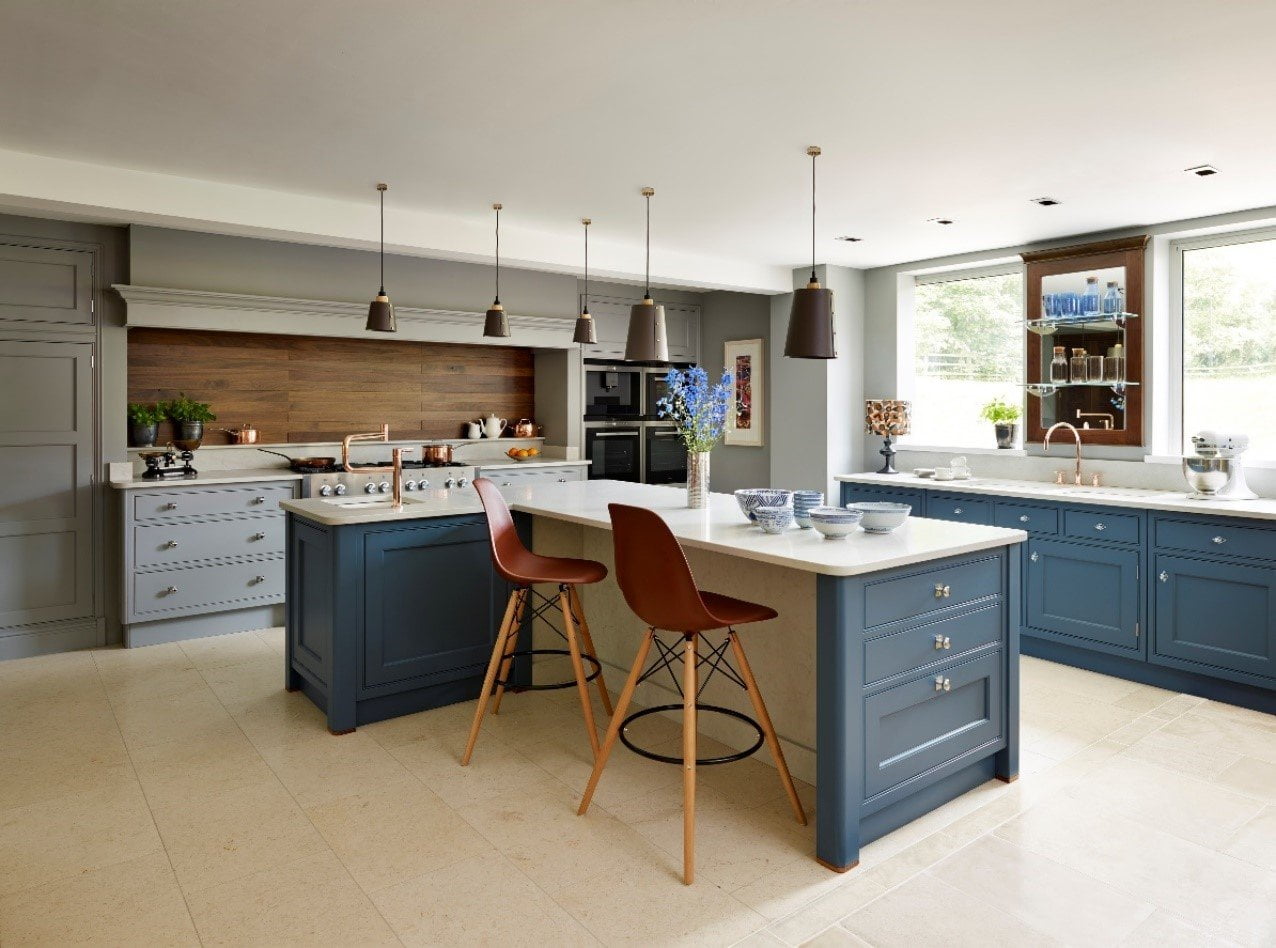 A kitchen is the centre of the home. Your kitchen ranges between where friends and family gather, talk about their day, cook meals, have drinks, to somewhere you can just enjoy each other's company. The kitchen is the heart of the home. But, everyone's lifestyle is different. Everyone's taste is different. So, you need a kitchen that not only mirrors your lifestyle but matches your taste too. Whilst some prefer a more traditional design, others want a modern feel or flair – and it's all down to personal taste.
When it comes to redesigning your kitchen, what style would you go for? It's a difficult one isn't it. With so many different styles to go for, how can you know exactly what you want until you've seen it in action? Leading kitchen designer, Roman Kitchens, based in Essex, have provided three examples of bespoke kitchens and styles they specialise in, accompanied with beautiful images. This design guide will get you one step closer to picking your dream kitchen for your home.
1. Modern
New home in the city centre? Or even a sleek new modern build? You want a trendy and modern kitchen to reflect your city lifestyle. In modern kitchen design, colours are bolder and fresher, with sleek design and utilities that are distinctive and vibrant.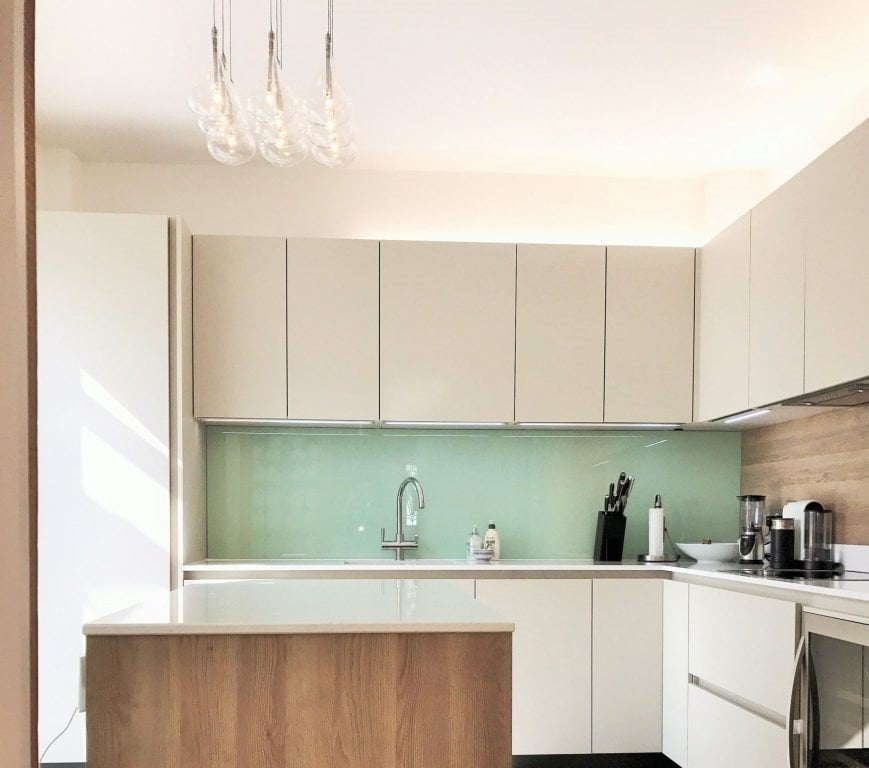 This modern kitchen is sleek and smooth with flawless design and beauty. Minimalism doesn't stop this kitchen standing out. Featured walls of wood and vibrant mint green draw the eye, whilst the white surfaces reflect the light, illuminating every nook and cranny of this kitchen. This kitchen features products from Rotpunkt, innovators of modern kitchen design. Made with German engineering, a Rotpunkt Kitchen is the ultimate modern addition to your home. Rotpunkt Kitchens have timeless design and amazing functionality, they work for every purpose and are eco-friendly. Sourced from natural materials, a Rotpunkt kitchen uses 37% less timber, conserving natural forests and being more environmentally conscious.
2. Classic
Prefer a homely and traditional feel? Classic kitchens are warm, welcoming and filled with wood. Wood flooring, wood fixtures, wood furniture – you name it! You can bring a rustic feel to your urban home with a classic kitchen. Subtle colours and beautiful finishes, Classic kitchens are for taking it back to the basics with a definitive look and feel.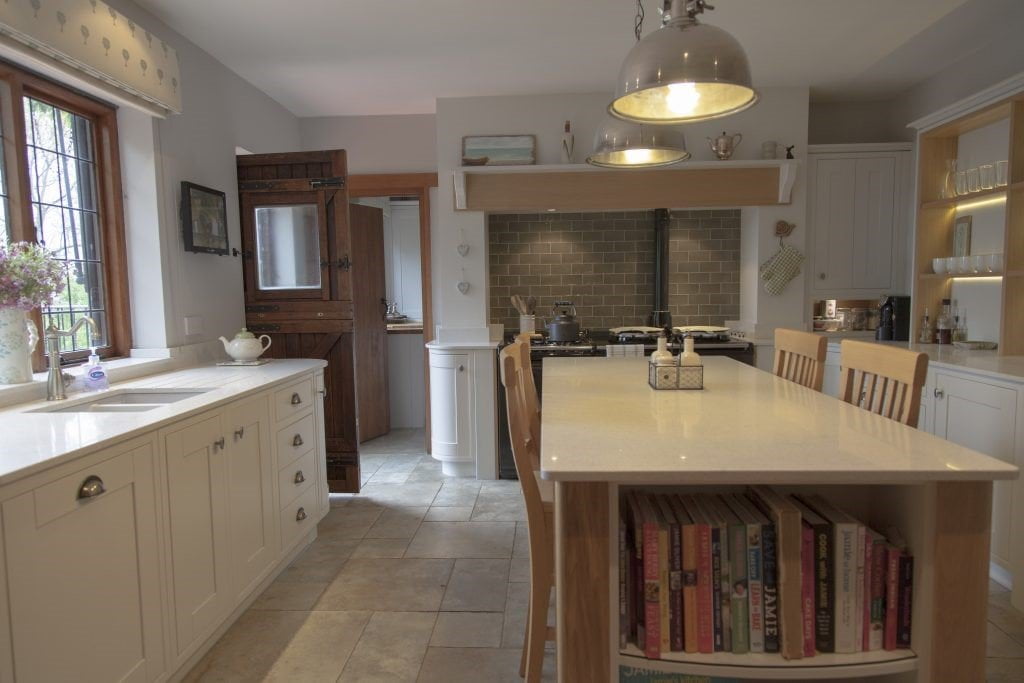 With stated handles for cupboards, Classic kitchens are effortlessly timeless. They convey an elegant but relaxing nature. Giving off countryside vibes, natural elements convey a British countryside feel. The wood featured in a classic kitchen can range between oaks and walnut, creating a warmth and original feel to your home. Soft English heritage colours add a certain mood to your home, softening the light making it cosier.
3. Shaker
Any kitchen planner will tell you that the meeting point between traditional and modern design, is a Shaker kitchen. They have a distinctive style and innovative feel. Shakers are fresh, mixing different colour tones with stylish wood and vinyl. The most important feature of a Shaker kitchen is functionality – every feature needs to serve a purpose in the kitchen. Paired with stylish and unique furniture, a Shaker kitchen is an ideal addition to any home.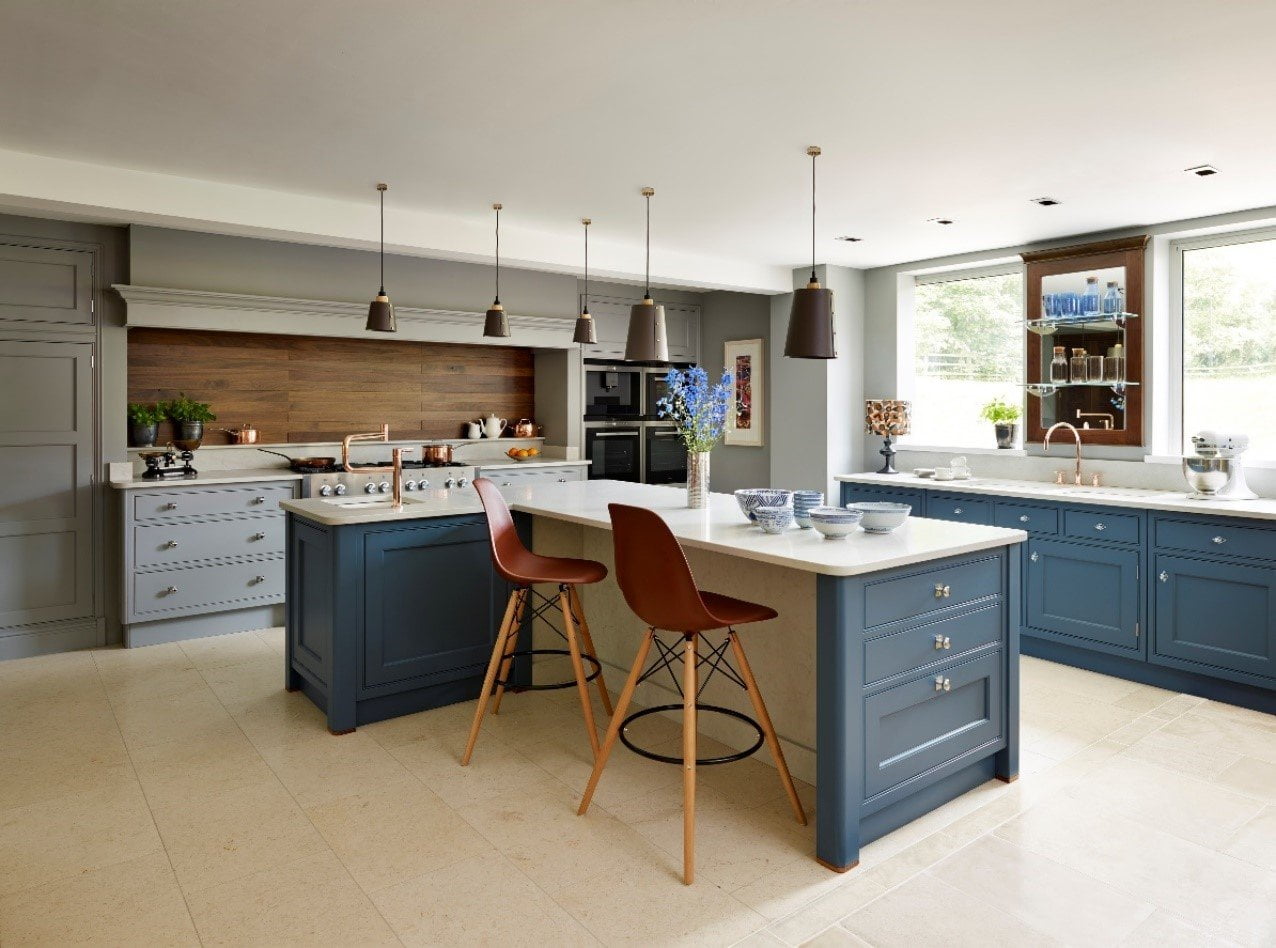 The ultimate marriage between Classic and Modern kitchens, this Shaker kitchen has deep colour tones with copper emphasis features. All the fittings and fixtures blur the line of modern and tradition, with a Classic look but modern colour vibe. Unique furniture and design make Shaker Kitchens perfect for the middle ground in kitchen design. Minimal but beautifully dressed. Traditional but bold and modern at the same time. Storage solutions are part of the functionality of Shaker kitchens, but don't detour from conveying yours as a luxury kitchen.
Whatever you choose for your new kitchen, be it Modern, Classic or Shaker – pick whatever suits you. Taste is, and always will be, subjective – it's down to you.
Ways Green Preppers Are Trying to Protect their Privacy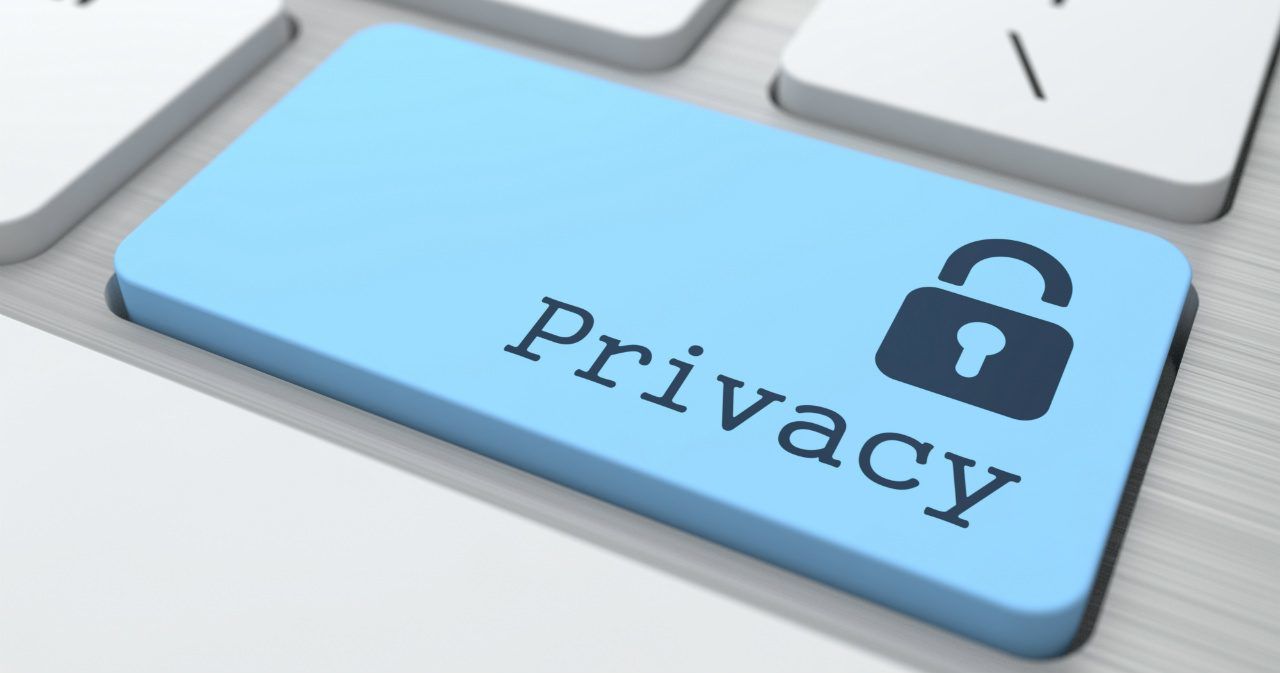 Environmental activists are not given the admiration that they deserve. A recent poll by Gallup found that a whopping 32% of Americans still doubt the existence of global warming. The government's attitude is even worse.
Many global warming activists and green preppers have raised the alarm bell on climate change over the past few years. Government officials have taken notice and begun tracking their activity online. Even former National Guard officers have admitted that green preppers and climate activists are being targeted for terrorist watchlists.
Of course, the extent of their surveillance depends on the context of activism. People that make benign claims about climate change are unlikely to end up on a watchlist, although it is possible if they make allusions to their disdain of the government. However, even the most pacifistic and well intentioned environmental activists may unwittingly trigger some algorithm and be on the wrong side of a criminal investigation.
How could something like this happen? Here are some possibilities:
They could share a post on social media from a climate extremist group or another individual on the climate watchlist.
They could overly politicize their social media content, such as being highly critical of the president.
They could use figures of speech that may be misinterpreted as threats.
They might praise the goals of a climate change extremist organization that as previously resorted to violence, even if they don't condone the actual means.
Preppers and environmental activists must do everything in their power to protect their privacy. Failing to do so could cost them their reputation, future career opportunities or even their freedom. Here are some ways that they are contacting themselves.
Living Off the Grid and Only Venturing to Civilization for Online Use
The more digital footprints you leave behind, the greater attention you draw. People that hold controversial views on environmentalism or doomsday prepping must minimize their digital paper trail.
Living off the grid is probably the best way to protect your privacy. You can make occasional trips to town to use the Wi-Fi and stock up on supplies.
Know the Surveillance Policies of Public Wi-Fi Providers
Using Wi-Fi away from your home can be a good way to protect your privacy.However, choosing the right public Wi-Fi providers is going to be very important.
Keep in mind that some corporate coffee shops such a Starbucks can store tapes for up to 60 days. Mom and pop businesses don't have the technology nor the interest to store them that long. They generally store tips for only 24 hours and delete them afterwards. This gives you a good window of opportunity to post your thoughts on climate change without being detected.
Always use a VPN with a No Logging Policy
Using a VPN is one of the best ways to protect your online privacy. However, some of these providers do a much better job than others. What is a VPN and what should you look for when choosing one? Here are some things to look for when making a selection:
Make sure they are based in a country that has strict laws on protecting user privacy. VPNs that are based out of Switzerland, Panama for the British Virgin Islands are always good bets.
Look for VPN that has a strict no logging policy. Some VPNs will actually track the websites that you visit, which almost entirely defeats the purpose. Most obviously much better than this, but many also track Your connections and logging data. You want to use a VPN that doesn't keep any logs at all.
Try to choose a VPN that has an Internet kill switch. This means that all content will stop serving if your VPN connection drops, which prevents your personal data from leaking out of the VPN tunnel.
You will be much safer if you use a high-quality VPN consistently, especially if you have controversial views on climate related issues or doomsday prepping.