Exclusive interview: Raj Thamotheram, CEO of Preventable Surprises, talks about Forceful Stewardship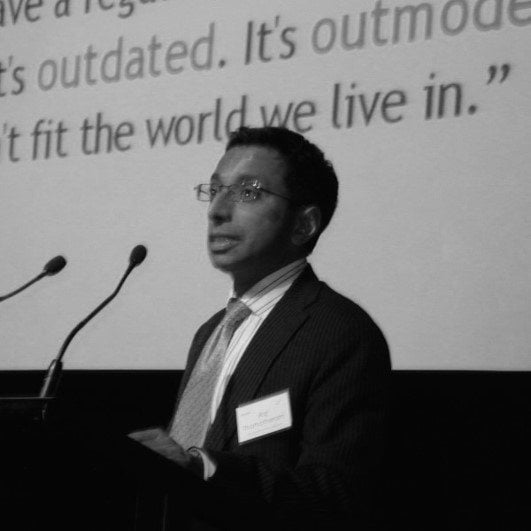 Dr Raj Thamotheram is the CEO and co-founder of Preventable Surprises. He is a well recognised thought-leader on how companies and investors can adapt to put people and planet on par with profit and so deliver long-term value to their clients/customers and society. He has held senior positions in the pension fund and investment management industries and the NGO world.  In 2013 he asked, "We've had 20 years of sustainable investment and is the world getting any better?" Today he talks to Blue & Green about Forceful Stewardship.
In 140 characters or less – what is Forceful Stewardship?
Tackling #climatechange needs more than divest:invest and portfolio decarbonization: #forcefulstewardship guidelines are essential third leg.
What was the key driver for writing this report?
The key driver for the report was an increasing awareness that the risk management paradigm dominant in the investment industry today – diversification, hedging and 'constructive engagement' with companies – is not fit for purpose when it comes to climate related systemic risk.
The only viable solution for managing systemic climate risk is to make a rapid transition to a low carbon economy, which means shrinking high-carbon energy as well as growing low-carbon energy. This means adopting significantly different risk management strategies than investors have been using for dealing with company, sector or even asset class risks.
This was the consensus from a week long virtual dialogue that Preventable Surprises ran with 77 senior finance, investment, risk and other professionals with climate experts. 85% of the participants agreed with the proposition that "fiduciary capitalism requires a fundamentally different risk management strategy to address portfolio-wide systemic risks"
With dominant risk management instruments not sufficiently effective, it is clear that another element is needed. That element is Forceful Stewardship – the essential third leg of investor action on climate change.
Who is it primarily for?
Forceful Stewardship is a strategy for igniting investor action. It encourages investors in companies to push for 2C transition plans, using their shareholder voting rights. To achieve this, Preventable Surprises aims to leverage its vast network of connections within the finance industry, to influence institutional investors and the various parties within the financial ecosystem affecting and influencing their decisions.
To bolster support for Forceful Stewardship guidelines, we are also engaging with well-informed scientists, economists and civil society experts. Engagement with legislators and regulators will also be nurtured wherever possible.
The report itself is for:
1) Those investors who are already committed to doing something on climate risk to make sure they have this 3rd leg covered well and specifically to make sure decision-makers in these organisations have understood their role since adopting the FS guidelines cant be done at the level of the ESG head
2) Those investors who've decided not to do divestment and not to do decarbonization and hence think they cant do anything. On the contrary!
What difference do you want it to make?
Christiana Figueres says we have between 5-10 years if we are lucky to get back on the path for 2C. That means real reductions in GHG emissions. Investors have so far been focusing mainly on indirect routes to this goal – divestment and portfolio decarbonization. All that and more is needed but we also need the 3rd leg, robust engagement backstopped by resolutions which force the very large fund managers to say what they think in public.
What are the barriers to making that difference?
We are anticipating the following challenges:
Climate change does not feature among the top ten concerns of investment managers
Our response: We continue to develop and promulgate analysis of significant portfolio VAR from climate damage. We use analogies from the global financial crisis, as well as sector specific incidents of loss of value e.g. coal, tobacco. We work with organisations such as Client Earth to highlight the risk of litigation if fiduciary responsibilities are neglected. And we stress a major advantage of the forceful stewardship approach – namely that investment managers can continue managing money as they want – all they have to do is to agree to vote in the right way.
Many of the largest investors routinely vote with management
Our response: Working directly and through 'good cop' partner organisations (eg major asset owners who are clients), we will try to persuade senior investment executives of the need to put their clients first and better manage whatever conflicts of interests or cultural obstacles are getting in the way of doing the right thing. If needed, we will also work with 'bad cop' partner organisations who can highlight in public inconsistent investor behaviour (e.g. voting for disclosure in the 2015 Aiming for A resolutions but against similar resolutions elsewhere).
Weaker forms of engagement eg private meetings may be regarded as sufficient
Our response: We will challenge proponents of this view to evidence how they are bringing about required change in company behaviour with sufficient urgency, working with partner organisations (both 'good cop' and 'bad cop' players) to make the Guidelines a new benchmark standard.
Who's helping you overcome those barriers?
Preventable Surprises is working with 'positive mavericks' in many organisations to help achieve the change that everyone knows is needed and also is possible. Organisational immunity to change – and not just in the fossil fuel sector – is our common challenge and that is why these positive mavericks are critical.
Is investment action today commensurate with the significant economic, social and environmental challenges we face?
Investment behaviour is not well aligned with the significant economic, social and environmental challenges society faces. The disconnect is really stark with respect to a serious systemic risk like climate change but the challenge goes wider, as has been recognised by the new President of the CFA Institute, John Kay and many others.
Are you confident COP21 will agree and then deliver a robust protocol that addresses the significant economic, social and environmental challenges we face?
Lets focus on climate change because this is what COP21 is about. And the news here is both good and bad. The good news is that we really have serious momentum for significant change. The bad news is that high carbon companies and fossil fuel countries have fought hard to ensure COP21 doesn't result in
disruptive change any time soon. They certainly haven't had everything their way – and great credit goes to Christian Figueres and others like her – but on the key question of binding targets to keep warming below 2C and a carbon price which is fit for purpose, we're not there yet – Paris is expected to get us to 3.5C, may be 3C. Investors are arguably one of the best ways to ratchet up this agreement and put us on track for 2C in the time we have. And the most effective thing investors can do is take a simple policy decision to adopt the Guidelines. This cost efficient tool will put them on the right side of history.
How can people – individuals and organisations – find out more about Preventable Surprises?
We have a lot of information about our climate work on our website www.preventablesurprises.com  You can also follow us on Twitter @preventableS  If you have a question you don't think we've answered, we are keen to hear from you!  Please send me questions but also be patient – with a volunteer staff base, we may not reply instantly. And if you'd like to help in any way, also do contact me at olivia.stewart[at]preventablesurprises.com.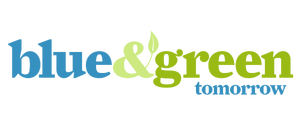 Exclusive Interview: Thom Kenrick, Head of Community Programmes, RBS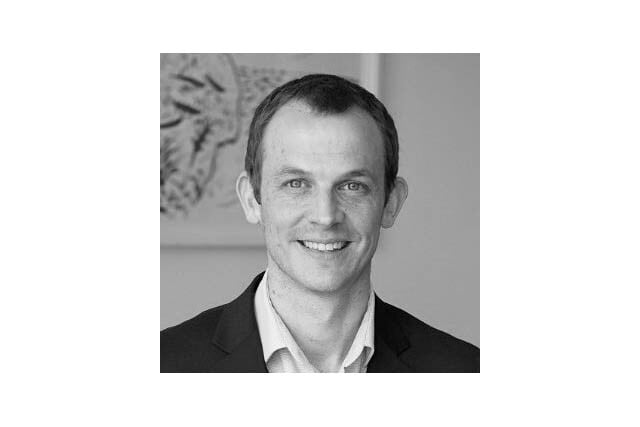 Thom Kenrick is Head of Community Programmes at RBS.  He leads the bank's strategy for supporting and engaging with its communities through its customer-facing brands, including NatWest, The Royal Bank of Scotland and Coutts. His team is responsible for the bank's community programmes and partnerships, as well as leading and coordinating RBS's staff and customer-facing giving, fundraising and volunteering.  Prior to joining RBS, Thom worked for Unilever on supply chain projects in various parts of the world.  Thom is a Fellow of the RSA and a Board Trustee for two charities: RBS Social & Community Capital and the Coutts Foundation.
What are RBS's Community Programmes?
At a UK-wide level we lead with three flagship programmes.  First, our MoneySense programme provides completely impartial financial education resources for teachers, parents and young people to help the next generation learn about managing money.  Second, our long-term strategic partnership with The Prince's Trust to support their enterprise programme, where we work together to help disadvantaged and unemployed young people to start their own business.  Third, our Skills & Opportunities Fund distributes £2.5m a year in smaller grants – via seven regional 'pots' – to charities, community groups and other not-for-profits.  The Skills & Opportunities Fund grants are made to support projects that help people from disadvantaged communities to develop new skills or start a business.
We also support and encourage our customers and colleagues to give and fundraise for charities and campaigns that are important to them.  For colleagues this includes a range of support including payroll giving and fundraising grants, and for customers it includes over the counter donations for appeals, ATM giving and the charity donation element of our MyRewards scheme.
In addition to these programmes, we have community activity linked to our sports sponsorships too.  For example, our CricketForce and RugbyForce programmes support local clubs across the UK to improve their facilities and encourage greater participation.
Finally, as one of the UK's biggest banks, we have customers right across the UK & Ireland and so we are engaged in our communities at a local level too.  Our branches, call centres and other local teams all get involved with local activity throughout the year to make a positive difference in their communities.
What was the driver behind these?
Our three flagship programmes are built out from our business strategy as a bank that wants to serve its customers well and help them to succeed.  We focus efforts on financial capability skills and on supporting enterprise (or business) development, which are the areas where our stakeholders – including customers, colleagues, shareholders and media – say they believe we have the greatest responsibility and we believe can make the greatest difference, as this draws on our core business capabilities.
As a bank we also have a fantastic physical and digital network for handling money and moving it around, which is why we also take our support for campaigns and appeals very seriously.  Wherever possible we try to find ways to make donating or fundraising easy for our colleagues and customers – whether that's raising money for their favourite charity by doing a local fun-run or donating to a major appeal such as Children in Need or the current Disasters Emergency Committee 'Yemen Crisis Appeal'.
Who do they primarily serve?
Our flagship programmes were all designed with a particular audience in mind.  We aim for those audiences (for the most part) to be fairly distinct from one another, so that we can have the maximum impact over the widest possible audience.  In all cases our community programmes are designed to "fill a gap" that might otherwise exist – hence the focus is generally on more disadvantaged groups, or on children and young people.
For example, our work with The Prince's Trust means that we can help hundreds of disadvantaged or unemployed young people to start a business every year.  These are people who the bank would typically have to turn away for business lending for one reason or another but, by working with The Trust, we are able to extend our support and help them get access to the support, skills, training, networks and finance that they need to get their business off the ground.
What difference does RBS want to make with these programmes?
Through MoneySense we want to help another 1 million young people learn about money between 2016 and 2018, adding to the millions that we have already helped over the 22 year history of the programme.
By working with The Prince's Trust we want to help hundreds of disadvantaged young people every year to realise their ambition and start businesses, and we are working with The Trust to find ways to constantly increase the reach and impact of the programme.
The Skills & Opportunities Fund has a broader remit but we are looking to help more 25,000 people from disadvantaged communities each year through the combined reach of all the funded projects.  We measure a range of impact including qualifications gained, access to jobs, and new businesses started.
Finally, through our promotion of giving and fundraising we aim to facilitate millions of pounds being donated to appeals, charities and community groups across the UK every year, from tiny local charities right the way up to the largest UK and international organisations.
What are the barriers to making that difference?
Awareness and visibility of what we are doing is probably the biggest barrier.  For example, our MoneySense ambition (1 million more young people by the end of 2018) is a stretch target for us and so it is really important that we reach as many teachers, parents and young people to engage them with the programme.  Our research suggests that under 20% of the UK population know that MoneySense is available, so it would be great to increase that and help more young people.
But just doing more promotion is not necessarily the right approach.  I think it can be a difficult line to tread between promoting the programmes to have the impact you're hoping for and the risk that people take a cynical view that we are only doing this stuff as a marketing exercise.  All our flagship programmes have a strategic purpose and clear social impact objectives and measurement built in, as we believe this is the best way to make sure we are making a difference and doing stuff that matters to our stakeholders.  But it is a complex and nuanced message that can sometimes get lost or misinterpreted.
It is not just RBS that faces this challenge.  In CAF's most recent "Charitable Giving by the FTSE100" (March 2016) report they state that "awareness of such giving is low among the British public, who on average only think 36 per cent of FTSE 100 companies donate to charitable causes in a typical year. This lack of awareness should be of concern to businesses, particularly given that knowledge of a company's charitable activity can impact behaviour positively." The report also notes that "almost three-quarters of the public (73%) agreeing that businesses should be more open and transparent about their charitable giving."
If you stop and think about it for a minute – what company-run community programmes or partnership can you instantly reel off the top of your head?  I think the answer is usually "very few, if any".  It is not something that is in very many people's consciousness (compared with sports or arts sponsorships, for example) and that can be a factor when you are trying to maximise your impact.
Who's helping you overcome those barriers?
We've got a great network of partners that we work with to reach the different audiences for each programme, and our own communications and marketing teams are really supportive in helping us get the word out for major moments.
Something I've learned is that it's not a "one size fits all" thing and it is not just about shouting loudly and hoping people notice.  We take a range of approaches with different audiences to raise awareness and engagement with our programmes.  For MoneySense this includes everything from the recent MoneySense TV advert and social media campaign with Mog, to direct engagement with teachers, expert groups and teacher training colleges, to social media and email.  Each programme takes an approach that is most appropriate for the audience and we regularly review feedback to see how we are doing and what we can do better or differently to reach more people and/or facilitate better engagement.
Are financial institutions doing enough to support communities?
If you look at it in purely financial terms, the CAF FTSE 100 report shows that financial institutions are right up there compared with other industries, giving over £2.1 billion between 2009 and 2014, which is around 1.4% of pre-tax profit.  But I think that 'supporting communities' is much broader than corporate giving statistics.  It's about how we serve our customers, support our colleagues and work with our local communities to support sustainable economic and social development.
For example, we launched a 95% mortgage for first time buyers toward the end of 2016 that will make the ambition of buying their own home a reality for a large number of people for the first time.  We have Community Protection Officers working in every region with our branches to help detect frauds and scams, stop them in their tracks, and then work with customers to avoid falling for the fraudsters' tricks.  We partner with Entrepreneurial Spark on our business accelerator hubs – called 'hatcheries' – in 12 locations across the UK to help small businesses survive and scale faster, driving investment and creating jobs.  And we also contribute over £10m a year to the debt and money advice sector, helping to provide free support and advice to those who need it most.  All of these examples, and more, contribute to our overall support for UK communities.
How can people – individuals and organisations – find out more about RBS's community programmes?
And finally… What community programme or partnership from another company do you really admire, and why?
My favourite partnerships are the ones that don't need explaining, you just go "oh yes, of course they would do that".
I think the partnership between the British Red Cross (BRC) and Land Rover is very clever.  They have such a natural fit, as both of them have a core mission that's about reaching remote and/or difficult to access places.  BRC benefit through access to the vehicles and expertise (as well as fundraising!) and Land Rover gets its vehicles in the media doing amazing stuff through snow and rock and floods every time the Red Cross respond to an emergency.
I also admire the Boots & Macmillan partnership for similar reasons: it just makes sense, it combines and extends the reach of both organisations to help lots of people, and it does wonders to raise the visibility of both the charity and the cause.
World Responsible Tourism Awards – Winners Interview Series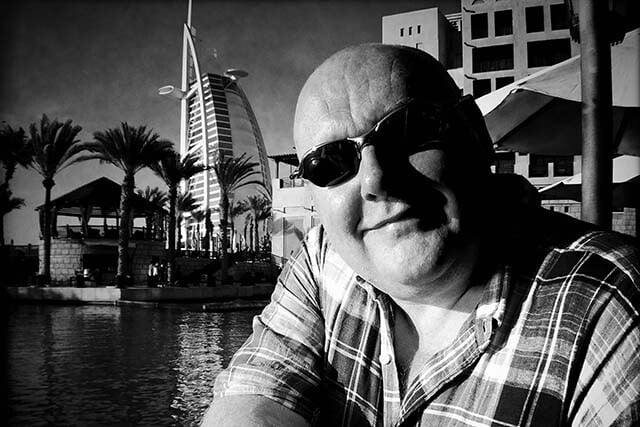 Exclusive Interview: Warren Baverstock, Burj Al Arab Aquarium
Founded in 2004, the World Responsible Tourism Awards allow people the chance to celebrate the heroes and share the stories of the most exciting and enduring responsible tourism experiences in the world.
Burj Al Arab Aquarium just won the silver award for 'Best contribution to wildlife conservation'.
The best contribution to wildlife conservation category is awarded to a tourism business or initiative that has had measurable success in preserving and managing habitat and wildlife species. The focus of best contribution to wildlife conservation is on holiday providers, whether tour operators, accommodations or conservation organisations, which have, through tourism, achieved measurable wildlife and/or habitat conservation objectives. Initiatives might include wildlife watching experiences, nature trails, places to stay or other holidays which otherwise benefit wildlife and habitats. The judges wanted integration of great holiday experiences with progressive and sustainable programmes in wildlife and habitat conservation, measures of success and ideas which could be adapted and developed by tourism providers around the world.
The Dubai Turtle Rehabilitation Project (DTRP) is based at Burj Al Arab Jumeirah and Madinat Jumeirah and is run in collaboration with Dubai's Wildlife Protection Office, with essential veterinary support provided by the Dubai Falcon Clinic and the Central Veterinary Research Laboratory.
The project has been running in its current form since 2004 and has so far seen the release of 1089 rescued sea turtles back into Dubai's waters. In 2011 alone over 350 sick or injured sea turtles have been treated by the DTRP after being washed up on the regions beaches. The DTRP is currently the only project of its kind in the Middle East and Red Sea region.
The project was started after the need for a turtle rescue and rehabilitation facility was realized by the Wildlife Protection Office – after stranded turtles started to be brought in to them. The main goals of the project are:
Rescue, rehabilitate and release back into the wild any sea turtles that are found sick or injured throughout the region.
Educate local children, citizens and international hotel guests about sea turtle biology and the local and global plight of the sea turtle.
To understand the success of rehabilitation and to research turtle movements throughout the region and beyond via a satellite tracking initiative.
We interviewed Warren Baverstock, Aquarium Operations Manager at The Aquarium & Dubai Turtle Rehabilitation Project at The Burj Al Arab to find out more.
The Burj Al Arab Aquarium recently won a World Responsible Tourism Award. In 140 characters (a tweet) or less – why do you think you won such an important award?
I think we won the award due to the results of our project; to date, we have released 1089 turtles back into the wild, I think that's impressive.
What was the driver for creating the Burj Al Arab Aquarium specifically – what gap does it fill?
The aquarium is an integral part of the hotel and the hotel's original build and design. It occupies quite a large area of hotel space but the purpose is purely for display and for people to look at and enjoy.
Who is the Burj Al Arab Aquarium primarily for?
The aquarium is for guests of the hotel, we have two impressive tanks in the lobby known as the 'Wing' tanks that anyone entering the hotel can enjoy. We also have the 'Oval' tank in Burj Al Arab's signature restaurant 'Al Mahara' that is specifically for guests of the restaurant to enjoy and also we have two exhibits set within private dining rooms for a more intimate experience.
What difference does the Burj Al Arab Aquarium, and all associated environmental activity want to make?
Some of the aims of the aquarium are to make a contribution to scientific research and conservation. Over the years we have contributed to science related to shark reproduction, fish breeding and of course, sea turtle rehabilitation. All these things make a difference to understanding and ultimately protecting our marine environments.
What are the barriers to making that difference?
We don't face many barriers, maybe raising awareness of the project would be one of our biggest challenges. We have a lot of support for our project and, I think people are happy with our achievements and can see a measurable outcome which is always a positive thing.
Who's helping you overcome those barriers?
Certainly, social media has had a huge impact in raising awareness of the project and what to do when a person finds a turtle. I am very proud of my team, our partners, our supporters and what we have achieved together.
Is the tourism sector doing enough to deliver a sustainable travel and tourism?
Awareness of a hotel's environmental contributions are increasingly important to travellers. I think the tourism sector is uniquely placed to successfully contribute to sustainability and conservation around the world; this is an important responsibility for any good hotel.