Keeping London's skyline clean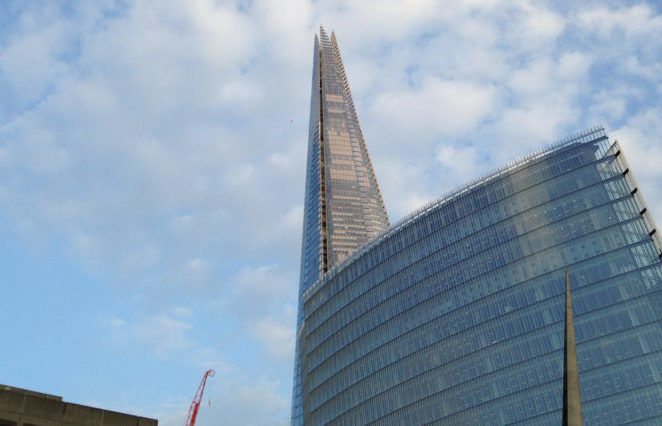 There's been an unprecedented growth in London's skyline in the past decade, and it continues to transform. In fact, the number of tall buildings in London under construction continues to rise. For some it's a window cleaning nightmare. For anyone in the office maintenance business it's an exciting opportunity. No sooner are window cleaners back at ground level when cleaning one of London's iconic glass-fronted skyscrapers, it's almost a case of them being required back at the top. It's literally a job for life!
Keeping London's skyline in sparkling condition is big business indeed. Cleaning just one of London's heavily windowed landmarks can take up to 2 weeks, depending on how many window cleaners are deployed. There's no doubt it's a challenging aspect of office building maintenance, requiring new and innovative ways to keep up with maintenance schedules. The Walkie Talkie, the Gherkin and the Shard are impressive structures that need an impressive level of cleaning.
Prior to 1950, cleaning the façade of the world's tallest buildings was comparatively simple. Windows opened freely so window cleaning was made relatively easy with access from specially purposed flat roofs and from the inside. Window cleaners were able to stand on window ledges with safety harnesses hooked to the inside to protect them from a fatal plummet. Now London's skyline requires a team of professional abseilers to keep buildings maintained and window grime at bay.
Here are some interesting facts you possibly didn't know about 3 of London's iconic glass office buildings, provided by Mike James – an independent blogger working with MC Property Maintenance.
THE SHARD
Designed in 2000 by architect Renzo Piano, he drew his initial design of the Shard on the back of a napkin. The tallest building in Western Europe at 310m, the Shard is the biggest eco-friendly construction in London with 95% of the materials used in its construction made from recycled materials.
Modelled on a shard of glass, and supposed to remind us of the sail ships and church steeples of olde London, this gem in London's skyline holds an incredible 11,000 glass panels. That's a massive footage of glass that would cover 8 football pitches. It takes 6 men a week per side to clean, and there's no less than 8 sides. The building's angled design makes window cleaning a difficult and expensive undertaking.
Brave workers need a head for heights and abseiling experience to complete the task. It's not without its dangers. In 2012 the London Fire Brigade were called when a window cleaner's cradle was seen swinging from side to side in strong winds, just feet from the top floor. Cleaning skyscrapers is a risky business.
The Shard's viewing platform on the 72nd floor is open to the public and is the highest publicly accessible area in the whole country. The lifts that take you to the top are some of the fastest in the world, and move at 6 metres per second. That's pretty quick.
THE GHERKIN
When the Provisional IRA detonated an explosive device near the Baltic Exchange in the financial district of London it catastrophically injured the building. Torn down to make way for a bigger structure, the Gherkin plans began as a much bigger project. Concerns about sight-lines and the impact on air traffic from Heathrow caused a rethink. The scaled-down version (from 92-storeys to 41) sits at 30 St Mary Axe today.
Taking the shape of the much-maligned pickle, The Gherkin's nickname is easy to fathom. One of the coolest symbols of London's skyline, the Gherkin has won prestigious architectural awards from around the world. Designed by Norman Foster of the Foster and Partners architectural firm, this 40-storey masterpiece was the most admired building in the world in 2006. Its swirling striped pattern isn't just for show. Its aerodynamic design is part of the building's energy-saving system, which allows air to flow up in spirals
To clean this 180m glass icon it takes 9 men 10 days. And here's an interesting fact – just one of the 7,400 glass panes is curved, and that's the one that sits on the top. All of the rest are 100% flat. And get this, the external glass footage is the equivalent of no less than 5 football pitches. That's a lot of glass.
In 2005, a window on the 28th floor popped out and crashed to the ground, prompting rigorous safety checks. Luckily no-one was hurt. Falling windows is apparently a key safety issue in skyscrapers, whose design has to take account of differing pressures between inside and out.
In the early days of construction the grave of a young Roman girl was uncovered. The girl was exhumed and preserved at the Museum of London and reburied in her original resting place on completion of the build.
THE WALKIE TALKIE
With its top-heavy profile, the bulbous skyscraper at 20 Fenchurch Street hasn't gone without its difficulties. Its construction almost never happened after it was nearly killed off in the great recession. It took an extra 3 years to complete the 37-storey building following a takeover by Canary Wharf.
Nicknamed the Fryscraper and dubbed 'scorchgate' after its concave façade deflected the sun's rays to melt bits of a Jaguar car, it's a building some love to hate. A cafe in the focus of the building's glare even managed to toast a baguette and fry an egg outside their shop. A specialist was brought in to solve the problems, which were apparently the result of a cost-cutting debacle during the original build. And if that's not enough, the building's concave design causes a down draft powerful enough to knock people over. For the window cleaners it's another hurdle to overcome.
For some this iconic landmark literally sticks out like a sore thumb. Designed by Uruguayan architect Rafael Viñoly, it's possibly one of the most contentious buildings in London's skyline. Its design is a canny way of increasing office space and exploiting rents.
However contentious the building itself, the sky garden set over the top 3 floors, along with 3 restaurants, makes it no ordinary business address.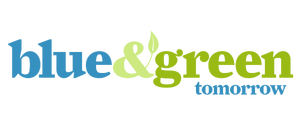 Want to Connect With Nature? Start by Disconnecting From Busyness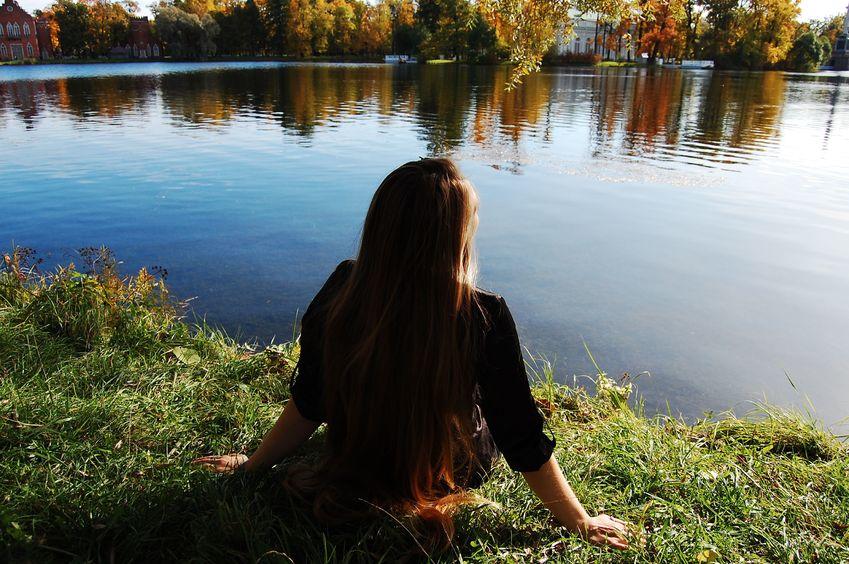 Have you ever found yourself staring at one of your (many) devices and feeling slightly disgusted with how much time you waste on technology? If so, you aren't alone. We all have moments like these and it's important that we use them as motivation to change – especially if we want to be more connected with nature.
How Busyness Impacts Your Connection With Nature
Whether you realize it or not, you live an ultra connected life. Between smart phones, tablets, computers, and wearable devices, you're never very far from some sort of technology that can connect you to the internet or put you in touch with other people. That's just the world we live in.
While it could be argued that this sort of omnipresent connectivity is a positive thing, it's also pretty clear that being permanently tethered to technology impacts our ability to strip away distractions and connect with nature.
When you're always within arm's reach of a device, you feel a sense of busyness.  Whether it's browsing your social media feed, uploading a picture, reading the news, or responding to an email, there's always something to do. As someone who wants to spend more time in nature, this is problematic.
4 Practical Ways to Disconnect
If you want to truly connect with nature and live a greener lifestyle, you have to be proactive about finding ways to disconnect. Here are a few practical suggestions:
1. Switch to a New Phone Plan
It's not always practical to totally unplug from the world. Family and work responsibilities mean you can't go off the grid and continue to fulfill your responsibilities. Having said that, there are some ways to scale back.
One suggestion is to switch to a prepaid phone plan. When you have a prepaid phone plan, you're far less likely to spend hours and hours of your time making phone calls, sending texts, and surfing the web. It forces you to be more conscious of what you're doing.
2. Get Rid of Social Media
Social media is one of the biggest time wasters for most people. Whether you realize it or not, it's also a huge stressor. You're constantly being exposed to the best snapshots of everyone else's lives, which makes you feel like you're missing out on something (even when you aren't).
If you want to feel a sense of relief and free yourself up to spend more time in nature, get rid of social media. Don't just delete the apps off your phone – actually disable your accounts. It's a bold, yet necessary step.
3. Create Quiet Hours
If you aren't able to get rid of social media and disable various online accounts, the next best thing you can do is establish quiet hours each day where you totally detach from technology. You should do this for a minimum of three hours per day for best results.
4. Build Community
Do you know why we're drawn to social media and our devices? Whether consciously or subconsciously, it's because we all want to be connected to other people. But do you know what's better than connecting with people online? Connecting with them in person.
As you build real life, person-to-person relationships, you'll feel less of a need to constantly have your eyes glued to a screen. Connect with other people who have an appreciation for nature and bond over your mutual interests.
Untether Your Life
If you find yourself constantly connected to a device, then this is probably a clear indicator that you aren't living your best life. You certainly aren't enjoying any sort of meaningful connection with nature. Now's as good a time as any to untether your life and explore what a world free from cords, screens, and batteries is really like.
6 Tips for an Eco-Friendly Move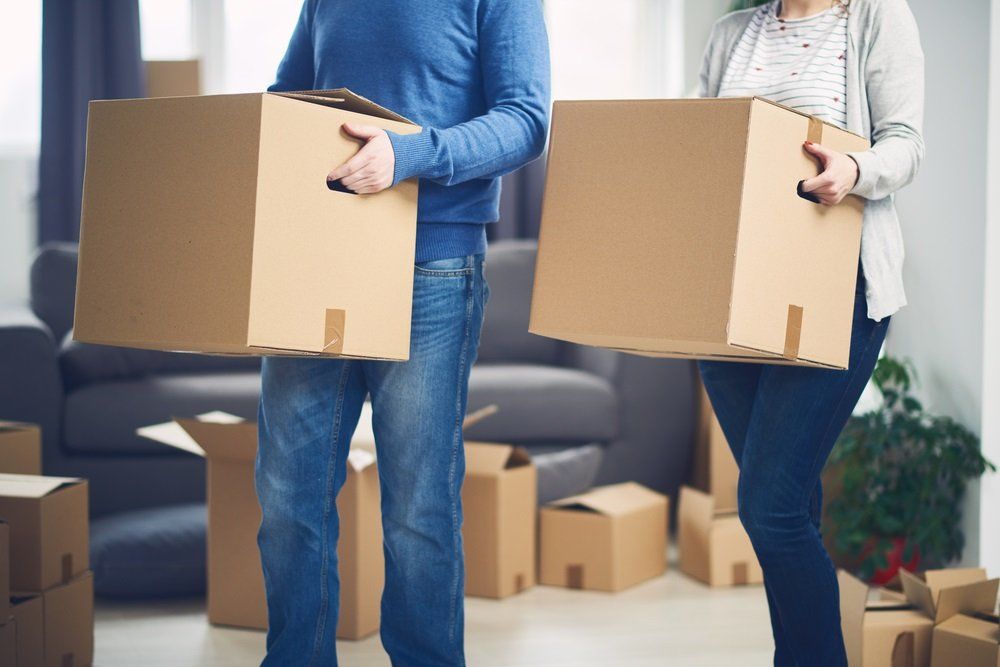 Moving can be a stressful and challenging time. No matter how many times you've done it in the past, the process of packing up, transporting, and unpacking isn't very fun. It's also not very eco-friendly. As you prepare for your next move, there are things you can do to ensure you leave less of a footprint behind.
6 Tips for a Greener Move
Because of the stress and pressure felt when moving, it's pretty common for people to rush through the process and focus on getting it done. In fact, a lot of people take an "at all costs" approach; they'll do whatever it takes to make the process as cheap and fast as possible. Don't be one of those people. It doesn't take much effort to turn a standard move into an eco-friendly move.
1. Maximize Each Trip
When moving across town, it's imperative that you make as few trips as possible. Each trip requires more gas, more emissions, and more waste, and more time.
If you're taking your personal vehicle, consider pulling a trailer behind it. You'd be surprised how much stuff you can fit into a small trailer. Not only will it make your move greener, but it'll also save you a lot of time.
2. Donate Things You Don't Want to Keep
The longer you live somewhere, the more junk you accumulate. This isn't always obvious until you start packing for a big move. Instead of bringing all of these things with you to your next home, get rid of the stuff you don't need! If the items are useful, donate them. If the items don't have much value, toss them.
3. Reuse Moving Boxes
Not only are moving boxes expensive, but they're also wasteful. If you need a bunch of cardboard boxes, consider looking around on Craigslist, asking friends, or checking the dumpsters behind stores. You can usually find a bunch of recycled boxes of all different shapes and sizes. Here are 12 places you can get them for free.
4. Get Creative With Packing
Who says you need moving boxes? You may find that it's possible to do most of your move without all that cardboard. Things like storage containers, trashcans, filing cabinets, buckets, and dressers can all store items. Blankets and sheets can be used in lieu of bubble wrap to prevent your items from getting damaged.
5. Use Green Cleaning Supplies
Once you arrive at your new place, resist the urge to pull out a bunch of harsh chemicals to clean the place. You can do yourself (and the planet) a favor by using green cleaning supplies instead. Ingredients like vinegar, baking soda, and ammonia are great to start with.
6. Forward Your Mail ASAP
Don't delay in forwarding your mail from your previous address to your new one. Not only is it wasteful for the Postal Service to route your mail to a place where you don't live, but the next owner is probably just going to toss your letters in the trash.
Moving Doesn't Have to be Wasteful
Most people only move once every few years. Some people will go a decade or more without a move. As a result, the process of moving often feels strange and new. The less experience you have with it, the less likely it is that you'll be as efficient as you should. But instead of just diving into the process blind, take some time to learn about what an eco-friendly move looks like. That way, you can leave behind the smallest footprint possible.