The 5 Best Greek Islands to Visit on a Yacht Charter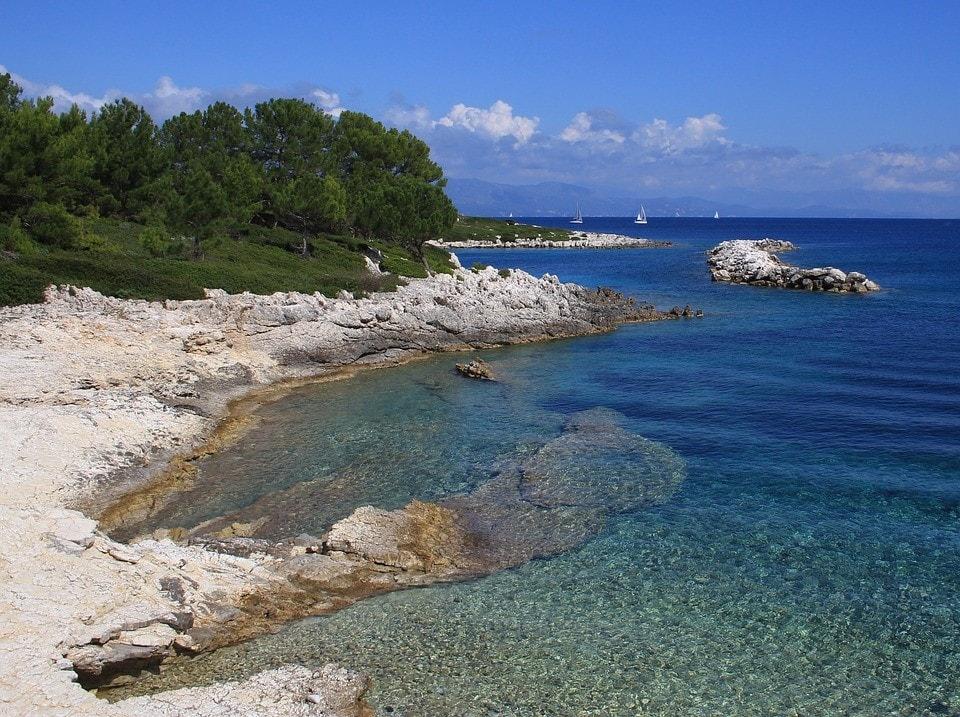 Once you have decided to book your yacht holiday, you can now plan a sailing itinerary that suits your travel curiosity. There are so many different islands to choose from where do you start? First you should think about where you are starting from, how long you are staying and how much time you actually want to spend sailing.
When you book a yacht charter, not only do you have the freedom to choose your own itineraries in terms of where to visit but you get to choose how long to spend there too. If you like somewhere you can always stay a bit longer, the choice is yours. To give you a head start on your research, here are five of the best Greek Islands you should consider visiting when chartering a yacht.
Santorini
Although it is a popular spot, Santorini should always be on the list for top Greek Islands to visit. With its beautiful whitewashed buildings and blue domed rooves, it is a well photographed destination which you may well feel like you have been there before. This volcanic island offers its visitors some varied landscape to explore, beautiful views and small coves and bays to explore.
Top things to do in Santorini include, watching the sunset in the gorgeous town of Oia, hiking the scenic route between Oia and Fira and exploring the bustling Amoudi bay. If you are interested in history then there's the archaeological site of Ancient Thera to visit plus the museum of prehistoric Thera. Are you a wine lover? There are a few vineyards to visit within the island as well as the Wine Museum Koutsogiannopoulos in Fira. This museum is located in a natural underground gallery and you can learn about the history of wine making from 1660. Often listed as a bucket list destination, Santorini is the perfect Greek island escape.
Mykonos
On contrast to the relaxing and romantic Santorini, Mykonos is known as the party island. Mykonos town in particular has lots of bars and clubs for party animals to choose from. The island is well known for its gay friendly bars and clubs and glamourous and glitzy parties. You may even spot a celebrity or two, the highbrow and high rollers certainly make an appearance here.
Hora is a busy town full of boutiques and souvenir shops and is a popular stop with cruise ships too. If you are staying here then you might want to avoid the busiest times in the middle of the day and return on the evening when the crowds have receded. As well as partying and shopping there are some other interesting things to do here. There are beautiful beaches and coves perfect for scuba diving and snorkelling especially around Paradise and Kalafáti beaches. If you want a little trip then why not take a boat ride to the archaeological site on the Delos islet? And if you like history you can visit the Archaeological Museum's ancient pottery collection in Mykonos town.
Rhodes
Rhodes is an island that has it all. The largest and most popular island of Dodecanese, it has long stretches of soft sandy beaches, beautiful buildings and a whole lot of history. The medieval city and the palace of the grand masters are the best places to visit if you are interested in history. The palace may fool you into thinking it was a castle due to the structure and architecture. There are many influences from the different times including ottoman and Italian.
When it comes to beaches Rhodes has its fair share.  The eastern side of the island is best as it is more sheltered and better for sunbathing and swimming. The western side is better for those who like water sports and a good surf! Kallithea Beach is one of the best, but if you pay to enter the spa side of the beach it is less crowded as compared to other ones on the east side of Rhodes. A great way to explore is to take a drive around the island, there are little villages coves and inlets to discover on the way. You can spend a lot of time here and still not see everything but that's what makes exploring the island even more interesting.
Paros
Found in the Aegean Sea, Paros is best known for its beaches and quaint traditional villages. The landscape here is somewhat bizarre, overshadowed by the Ágii Pándes which rises in the centre of the island and offers views out to sea over many of the surrounding islands. The villages of Naoussa, Parikia and Lefkes, are traditional Parian and offer excellent examples of Cycladic architecture, with their whitewashed houses, paved streets and blue-domed churches.
The top beaches in Paros are the white sands and shallow crystal-clear waters of Martselo beach and the natural sculpture garden of Kolymbithres Beach. Paros us an excellent destination for relaxing on quiet beautiful beaches without the fuss and noise you get on some other islands. Other things to see here include the pink Panayia Ekatondapiliani Cathedral in Parikia, the Folklore Art Museum of Cycladic Civilization in Aliki and the Moraitis Winery in Naoussa.
Naxos
Unlike many of the surrounding islands Naxos is a green and fertile land. There are grazing sheep and farmland which makes it a different landscape to nearby scenery. Mix that with mountain villages, ancient ruins and long stretches of white and golden beaches, this really is a beautiful place. The main city has a lovely waterfront and you'll find plenty of shopping and museums amongst the old cobbled streets. The wealth of home grown ingredients makes the local restaurant menus fresh and exciting and you won't go wrong with the locally sourced food here.
As well as the gorgeous towns and villages to explore there are also many beaches to relax on an sights to see. Plaka beach and Mikri Vigla Beach are both good choices if you want to kick back and enjoy the sunshine and calm waters. If you want to know more about the history of the island, then visit one or more of the many museums here.  These include the Archaeological museum, the Eggares Olive Press Museum, the Venetian museum and the Fish and Olive art gallery. There is also Kastro, a hilltop castle dating to the 13th century which towers across the old town, definitely worth a visit for anyone exploring Naxos.
Which islands would you choose?
Ok, so it would be difficult to see all of these places in one go. You will need to choose which group of islands that is best for your tastes.  But there are some great destinations to enjoy on your yacht charter, so once you have chosen your destinations you can sit back and enjoy the amazing things the Greek islands have to offer.
Have you ever sailed around the Greek islands? What was your favorite spot and where would you recommend?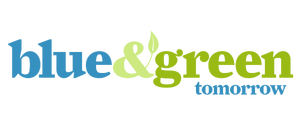 5 Things You Can Do Yourself to Improve the Value of Your House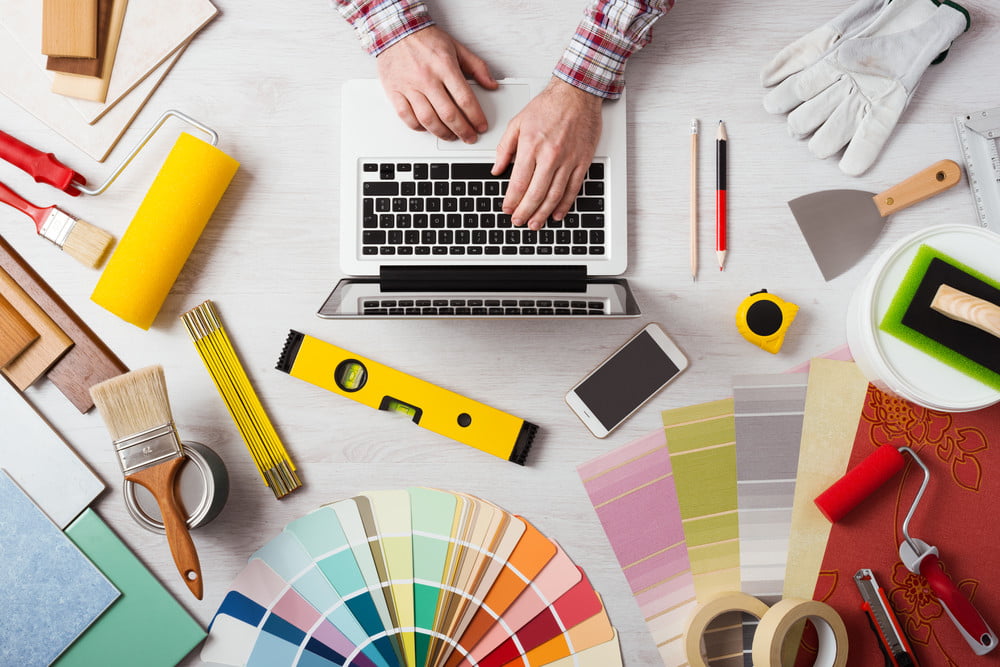 Whether you want to own it or list it, every once in a while, a house needs a facelift. This will not only improve quality of your life but will capitalize your home's value significantly, too.
The best way to improve home value by yourself is to upgrade only what is necessary and nothing more. For instance, why would you buy a new bathroom door when a little retouch and a coat of fresh paint will suffice? By taking this approach, you are allowing yourself to make several small improvements instead of venturing just one or bigger ones. Select projects thoughtfully and know when you should stop.
Pitch in for the kitchen
If you really want a return on investment one day, start in the kitchen. By many, the kitchen still represents the heart and the soul of the house, the central hub of a property and it will all on its own add colossal value to your home. Moreover, the kitchen can be a breaking point in selling the house, so you should not hold on to your wallet in this area.
There are many little things you can do to spruce up the overall image of your kitchen. You may paint the kitchen cabinets, replace old door handles, add additional storage space with a sliding wall or a kitchen island if there is enough room for it. In addition, you may open the living space up by taking a kitchen wall down. Possibilities for do-it-yourself are many.
Add an attic or a basement bedroom
Properties are usually valued by two things: land size and the number of bedrooms. The price range between a three to four-bedroom home is two to four hundred thousand. Since you can't change the size of your land, you can at least increase the number of bedrooms.
If you are prepared to go full-scale, converting the attic or the basement into the bedroom is another especially favored project that will by far boost up your home's value once you decide to put it on the market. Until you decide to list it you will enjoy in your own extra space for entertainment, living, sleeping, playing, exercising, or whatever you fancy.
Transformation with paint
If your walls have scrapes and stained paint, a vintage color or shabby wallpaper, several cans of paint can make a striking distinction. In order to increase the value of your home, it is recommended to go with neutral colors that will unify the whole house and make the space visually bigger.
Bottom line, nothing can transform a home like a cast of fresh new paint. It is the number one way to beef up a property value of any budget. Additionally, painting the house is still one of the easiest, fastest and highest value drivers.
Secure with style
All of your effort and money would be wasted if you can't protect the investments you made. A good security door costs as little as a few hundred dollars but if it saves you just once from being robbed it instantly pays itself off. People avoid putting security screens on windows because they mostly do not look stylish enough, but there are other options, such as installing shutters. There are so many elegant and cool shutter options that we found at Independent Blinds & Awnings that it's really hard not to find something for you.
Basic maintenance for a worry-free mind
A clean house is a healthier house for you and your family. By making a clean house your number one on the list for improving, you accomplish a couple of things at once.
First, you stay on track with maintenance issues and, consequently you are able to recognize future problems before they become costly ones. Secondly, you don't allow dirt and garbage to pile up over time. Thirdly, smudged, dirty windows can have a bad impact on the overall perception of the house. Same as eyes are windows to the soul, windows are for the home. Therefore, you need to wash them properly.
Spice up the landscaping
Big backyard is an all Australian dream and still, it is more often than not the most ignored area of the house. However, landscaping is really important as it frames a property from every corner.
Simple, low budget cosmetic changes in the front yard including installing garden beds, adding plants, pebbles or mulch, and paving or painting the front walls will positively lift the curb appeal as well as the property value. As for the backyard, you may span a lawn to create more open space for you and your family to move freely, cut and reduce unruly trees and vegetation, and fix the fence if needed.
Adding value to your home through a cosmetic or structural renovation is an actual way to quickly enhance your money invested in a property. In the end, you need to make sure that if you will continue to live in the house and renovate, that your renovations will contribute to a good lifestyle and that it will give the impression of a "ready to move in" property once you decide to list it.
5 Easy Things You Can Do to Make Your Home More Sustainable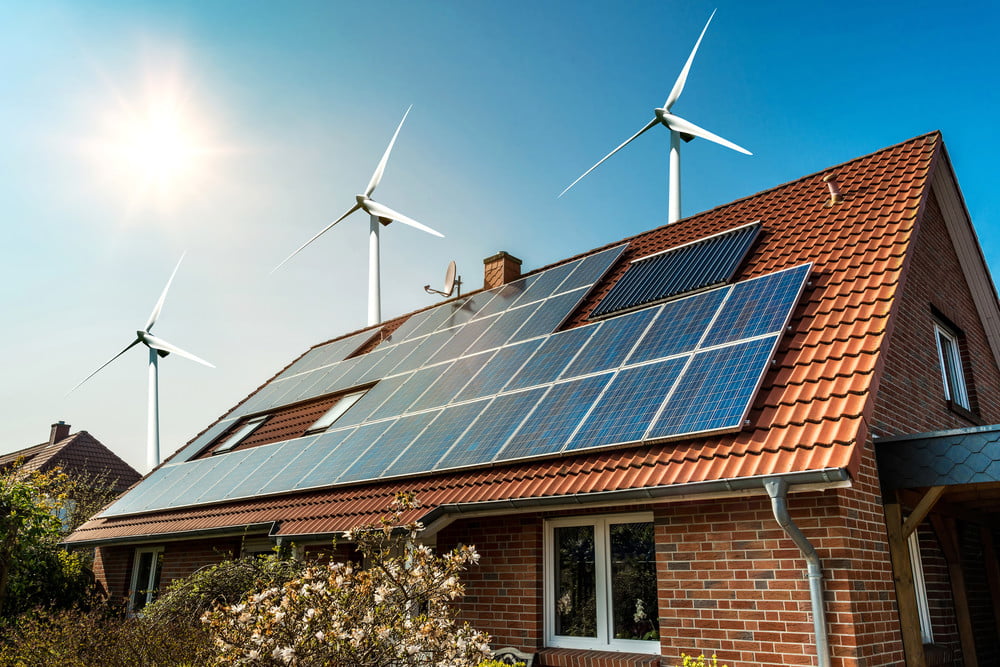 Increasing your home's energy efficiency is one of the smartest moves you can make as a homeowner. It will lower your bills, increase the resale value of your property, and help minimize our planet's fast-approaching climate crisis. While major home retrofits can seem daunting, there are plenty of quick and cost-effective ways to start reducing your carbon footprint today. Here are five easy projects to make your home more sustainable.
1. Weather stripping
If you're looking to make your home more energy efficient, an energy audit is a highly recommended first step. This will reveal where your home is lacking in regards to sustainability suggests the best plan of attack.
Some form of weather stripping is nearly always advised because it is so easy and inexpensive yet can yield such transformative results. The audit will provide information about air leaks which you can couple with your own knowledge of your home's ventilation needs to develop a strategic plan.
Make sure you choose the appropriate type of weather stripping for each location in your home. Areas that receive a lot of wear and tear, like popular doorways, are best served by slightly more expensive vinyl or metal options. Immobile cracks or infrequently opened windows can be treated with inexpensive foams or caulking. Depending on the age and quality of your home, the resulting energy savings can be as much as 20 percent.
2. Programmable thermostats
Programmable thermostats have tremendous potential to save money and minimize unnecessary energy usage. About 45 percent of a home's energy is earmarked for heating and cooling needs with a large fraction of that wasted on unoccupied spaces. Programmable thermostats can automatically lower the heat overnight or shut off the air conditioning when you go to work.
Every degree Fahrenheit you lower the thermostat equates to 1 percent less energy use, which amounts to considerable savings over the course of a year. When used correctly, programmable thermostats reduce heating and cooling bills by 10 to 30 percent. Of course, the same result can be achieved by manually adjusting your thermostats to coincide with your activities, just make sure you remember to do it!
3. Low-flow water hardware
With the current focus on carbon emissions and climate change, we typically equate environmental stability to lower energy use, but fresh water shortage is an equal threat. Installing low-flow hardware for toilets and showers, particularly in drought prone areas, is an inexpensive and easy way to cut water consumption by 50 percent and save as much as $145 per year.
Older toilets use up to 6 gallons of water per flush, the equivalent of an astounding 20.1 gallons per person each day. This makes them the biggest consumer of indoor water. New low-flow toilets are standardized at 1.6 gallons per flush and can save more than 20,000 gallons a year in a 4-member household.
Similarly, low-flow shower heads can decrease water consumption by 40 percent or more while also lowering water heating bills and reducing CO2 emissions. Unlike early versions, new low-flow models are equipped with excellent pressure technology so your shower will be no less satisfying.
4. Energy efficient light bulbs
An average household dedicates about 5 percent of its energy use to lighting, but this value is dropping thanks to new lighting technology. Incandescent bulbs are quickly becoming a thing of the past. These inefficient light sources give off 90 percent of their energy as heat which is not only impractical from a lighting standpoint, but also raises energy bills even further during hot weather.
New LED and compact fluorescent options are far more efficient and longer lasting. Though the upfront costs are higher, the long term environmental and financial benefits are well worth it. Energy efficient light bulbs use as much as 80 percent less energy than traditional incandescent and last 3 to 25 times longer producing savings of about $6 per year per bulb.
5. Installing solar panels
Adding solar panels may not be the easiest, or least expensive, sustainability upgrade for your home, but it will certainly have the greatest impact on both your energy bills and your environmental footprint. Installing solar panels can run about $15,000 – $20,000 upfront, though a number of government incentives are bringing these numbers down. Alternatively, panels can also be leased for a much lower initial investment.
Once operational, a solar system saves about $600 per year over the course of its 25 to 30-year lifespan, and this figure will grow as energy prices rise. Solar installations require little to no maintenance and increase the value of your home.
From an environmental standpoint, the average five-kilowatt residential system can reduce household CO2 emissions by 15,000 pounds every year. Using your solar system to power an electric vehicle is the ultimate sustainable solution serving to reduce total CO2 emissions by as much as 70%!
These days, being environmentally responsible is the hallmark of a good global citizen and it need not require major sacrifices in regards to your lifestyle or your wallet. In fact, increasing your home's sustainability is apt to make your residence more livable and save you money in the long run. The five projects listed here are just a few of the easy ways to reduce both your environmental footprint and your energy bills. So, give one or more of them a try; with a small budget and a little know-how, there is no reason you can't start today.