Blue & Green Tomorrow's core aim is to encourage readers to buy from, and invest in, businesses that balance the needs of the planet, its people and all of our prosperity. One such organisation is Stockwood Community Benefit Society.
Formed to preserve and protect the 150 acre Rush Farm, near Redditch in Worcestershire, it was recently unveiled as the latest product available on the social investment website Ethex.
Ethex is aiming to raise £425,000 or more so that Stockwood CBS can bring Rush Farm and the nearby business park into community ownership – boosting its already significant contribution to the local people and the environment.
Founder Sebastian Parsons took some time out to speak to Blue & Green Tomorrow about why opting to invest in Stockwood would be a wise choice.
What is Stockwood CBS?
Stockwood Community Benefit Society is a trust created to bring Rush Farm and Stockwood Business Park into community ownership and to ensure they benefit society forever. Rush Farm is located in the hamlet of Stock Wood and the business park is located on the farm.
Stock Wood is near Inkberrow, a large village in north-east Worcestershire. Rush Farm is a biodynamic organic farm with outstanding natural habitats that are part of the Higher Level Stewardship Scheme.
Stockwood CBS objects extend from the farm into the development of ethical business, better environmental practice and training in rural, environmental and ethical business skills.
What problem is Stockwood CBS uniquely solving?
The first problem is how to protect the natural environment in a sustainable way for wildlife, human beings and the planet. The way Stockwood CBS is solving the problem is unique.
Fordhall Farm in Shropshire set the model for protecting land through community benefit societies. Stockwood CBS develops the model by adding in the financially robust and sustainable Stockwood Business Park. This means that Stockwood CBS will be able to pay an interest coupon to investors of 5%.
The second solution Stockwood CBS is modelling is the ownership of mainstream capital assets (the business park) in a supportive and developmental community, without investors sacrificing their wealth.
Why do you do what you do? What are your drivers or inspirations?
We are passionate about biodynamic organic farming and ethical business. We believe that profit is a prerequisite of commercial enterprise, not a reason for commercial enterprise.
We believe that all people should have the opportunity to work in organisations that are driven by purpose rather than profit because a sense of worth is fundamental to happiness, and happiness is as important an aspiration as financial security.
By working with Rush Farm and Stockwood Business Park in a modern transformative capital structure such as the CBS we successfully work towards our goals.
Why should people invest in the company, either through Ethex or direct?
Investment in Stockwood CBS empowers us to deliver our mission – to preserve the beautiful Rush Farm for the community, and to create meaningful rural employment through the business park.
But we think Stockwood CBS is also a good investment. This is a relatively low-risk project, with good tenant retention over a long period, and a stable and established management company with excellent tenant relationships. At the same time it offers a very reasonable return.
What will the investment help you to do? And what will investors get out of it?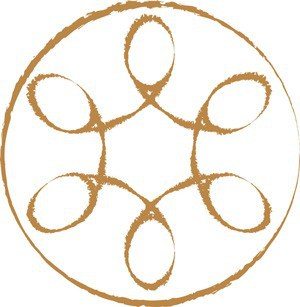 The investors will become part of a community which is based on a beautiful farm and they can engage with that community as much or as little as they like. There are farm working days, training courses in biodynamic gardening and farming, and we will develop a programme of courses in rural skills, ethical business, ethical leadership and property management.
They can also engage with the land, through volunteering on the farm, walking the land, and joining in with our programme of festivals and events.  Upcoming is Rush Farm Fete, and for 2014 we are planning a music festival to celebrate midsummer.
Stockwood CBS is holding an open day, the Rush Farm Fete, on August 3. For more information, see here. Meanwhile, if you're interested in investing in the business, you can do so through Ethex.
Further reading:
Ethex: empowering education into ethical investment
Sustainability at the heart of food and agriculture
Rob Hopkins: Transition Towns is the only ethically defensible thing to do
Harnessing the power of a community