UK PM Praises Social Sector Organisations

The second ever Social Investment Awards were held in London this week. The awards are a yearly event which showcase the successes and growth in the industry. Prime Minister David Cameron supports the awards which he says "celebrate forces of social change in our country."
The Social Investment Awards, which reward people and organisations that have contributed to growing the UK social investment market, were held in London on Tuesday May 3rd. The event celebrates success and showcases areas where investment supports social businesses to succeed and grow, making a real difference to people's lives.
Social investment can accelerate the growth of new businesses, transform the impact of our public services and support stronger communities to tackle the social challenges that they face. These investments have helped to address a huge variety of problems from improving mental health to supporting women's aid.
The awards, run in partnership with Cabinet Office and NatWest and supported by Prime Minister David Cameron, hope to encourage other investors to get involved with social investment, supporting charities and social enterprises so they can continue making a difference to millions of lives across the UK.
Prime Minister David Cameron said: "Social investment has the potential to transform lives and these awards, now in their second year, celebrate forces for social change in our country. Whether it is helping prisoners turn over a new leaf upon release, reducing youth unemployment or tackling poverty, these projects are using finance to get to grips with some of the most difficult social problems facing us here and around the world.
"I want to congratulate everyone involved for your excellent work and the social impact you are helping to deliver."
The 2016 shortlist showcases the great work being done across the UK, from providing transport to those in need to improving the career prospects of young people.
Marcelino Castrillo, Managing Director of NatWest Business Banking, said: "The winners of this year's Social Investment Awards have all demonstrated the value that social investment can bring to growing social enterprises and, in turn, to building local communities and economies. I have been truly impressed by the calibre of not only the winners, but to all the entrants this year, and I hope they can encourage and inspire further investment projects and the growth of this highly important sector."
Winners on the night included Career Connect and Bridge Ventures who won the Public Service Transformation award which recognises a social investment deal that has improved public services in the north west of England.
Career Connect is a charity providing career-focused guidance, advice and support across Greater Merseyside. Bridges Ventures backed this charity via a social impact bond (SIB) in 2012, and again in 2015. Career Connect have surpassed their target of 3,928 and successfully improved the employability, as rated by Department of Work and Pensions, of 4,270 young people.
The Social Entrepreneurs Investment award was presented to Social and Sustainable Capital and Spacious Place Contact (SASC). Last year SASC gave a £1.5 million loan to Spacious Place Contact (SPC), an innovative start-up business, specialising in the support, training and employment of local people across Burnley and Greater Manchester. SPC pride themselves on employing people regardless of their background, including approximately 25% of people coming out of HM Forest Bank Prison.
Bridges Social Entrepreneurs Fund (SEF) was awarded the Institutional social investment award after their unique investment model has seen an additional £36 million invested after its original commitment of £14 million. The social investments that Bridges' SEF support have delivered a wide range of projects including: helping 3,400 young people gain qualifications; providing 2.2 million hours of at home care; and assisting 4,700 previously unemployed people into work.
Rob Wilson, Minister for Civil Society, said: "I'm thrilled to see successful social investment intermediaries and social enterprises being recognised and celebrated at this year's Social Investment Awards.
"The UK is a world leader in social investment and it is fantastic to see hundreds of people all working together to remain at the forefront of this innovative sector. With the support of government, social investment is already making a huge difference to the lives of thousands of people throughout the country, helping us to build a more compassionate society."
Other winners included the Social Investment Scotland (SIS) Community Capital Fund who won the New Social Investors award for their pilot fund that would benefit investors from the Social Investment Tax Relief, targeting high net worth individuals. They successfully increased the supply of affordable finance and they also conducted research on the motives and appetite of investors. SIS Community Capital's approach has successfully raised £399,000 from 27 investors within 3 months. In addition, their research provides great insight into how to get more individuals involved in social investment.
Ethex scooped the Market Building award, for an organisation that has demonstrated innovative and diverse ways to grow the social investment market in the UK.
Ethex is the only positive retail investment and savings platform in the UK and has helped grow the social investment market in the UK. All the businesses on the platform have a clear social or environmental mission at their heart, from fairtrade and organic farming, to tackling poverty. The website was launched in January 2013, it has over 7,500 registered users and raised over £28 million for 53 social businesses, charities and community organisations.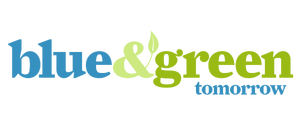 Consumers Investing in Eco-Friendly Cars with the UK Green Revolution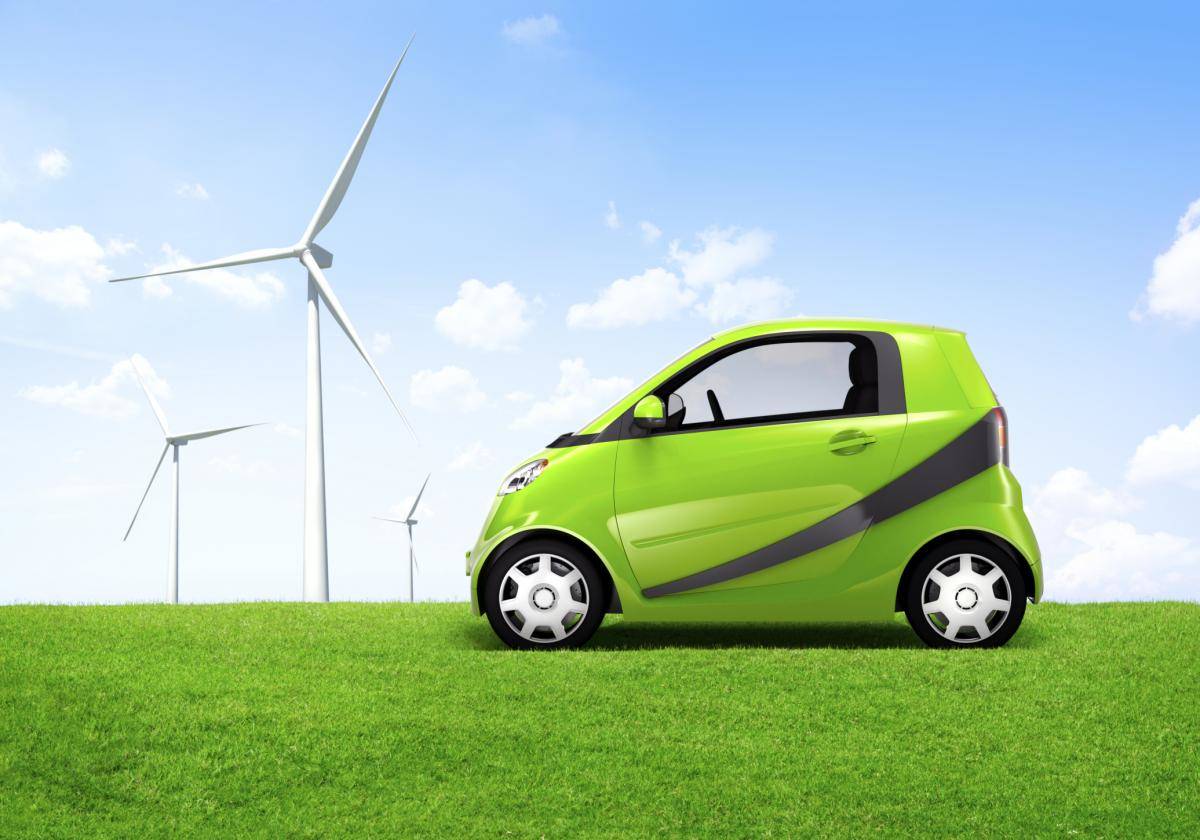 The UK public appears to be embracing the electric car UK Green Revolution, as recent statistics reveal that more and more consumers are making the switch from petrol and diesel to electric or alternatively fuelled vehicles. The demand for diesel fell by almost a third in October compared to last year, whilst hybrid and electric cars rose by a staggering 36.9%.
Time for UK Green Revolution Change
So, what is the reason for this sudden change? This comes down to the current situation in the UK, which has led to people embracing eco-friendly technologies and automobiles. One of the main reasons is the Government's clean air plans, which includes the impending 2040 ban on petrol and diesel automobiles. There is then the rollout of the T-Charge in London, the city of Oxford announcing that they will be banning petrol and diesel from the city centre by 2020 and various other big announcements which take up a lot of space and time in the UK press.
h2>Diesel's Reputation
In addition to this, the negative publicity against diesel has had a huge impact on the UK public. This has led to a lot of confusion over emissions, but actually, the newest low emission diesel automobiles will not face restrictions and are not as bad to drive as many believe. Most notably, German brand Volkswagen has been affected due to the emissions scandal in recent times. It was discovered that some emissions controls for VW's turbocharged direct injection diesel engines were only activated during laboratory testing, so these automobiles were emitting 40 times more NO in real-world driving. As a result of this and all the negative publicity, the manufacturer has made adaptations and amended their vehicles in Europe. Additionally, they have made movements to improve the emissions from their cars, meaning that they are now one of the cleaner manufacturers. Their impressive range includes the Polo, Golf and Up, all of which can be found for affordable prices from places like Unbeatable Car.
The Current Market
The confusion over the Government's current stance on diesel has clearly had a huge impact on the public. So much so that the Society of Motor Manufacturers and Traders (SMMT) has called on the Government to use the Autumn Budget to restore stability in the market and encourage the public to invest in the latest low emission automobiles. SMMT believes that this is the fastest and most effective way to address the serious air quality concerns in this country.
Incentives
One way that the Government has encouraged the public to make the switch is by making incentives. Motorists can benefit from a grant when they purchase a new plug-in vehicle, plus there are benefits like no road tax for electric vehicles and no congestion charge. When these are combined with the low running costs, it makes owning an electric automobile an appealing prospect and especially because there are so many great models available and a type to suit every motorist. One of the main reasons holding motorists back is the perceived lack of charging points. However, there are currently over 13,000 up and down the country with this number rapidly increasing each month. It is thought that the amount of charging points will outnumber petrol stations by 2020, so it is easy to see more and more motorists start to invest in electric cars way ahead of the 2040 ban.
It is an interesting time in the UK as people are now embracing the electric car revolution. The Government's clean air plans seem to have accelerated this revolution, plus the poor publicity that diesel has received has only strengthened the case for making the switch sooner rather than later.
7 Benefits You Should Consider Giving Your Energy Employees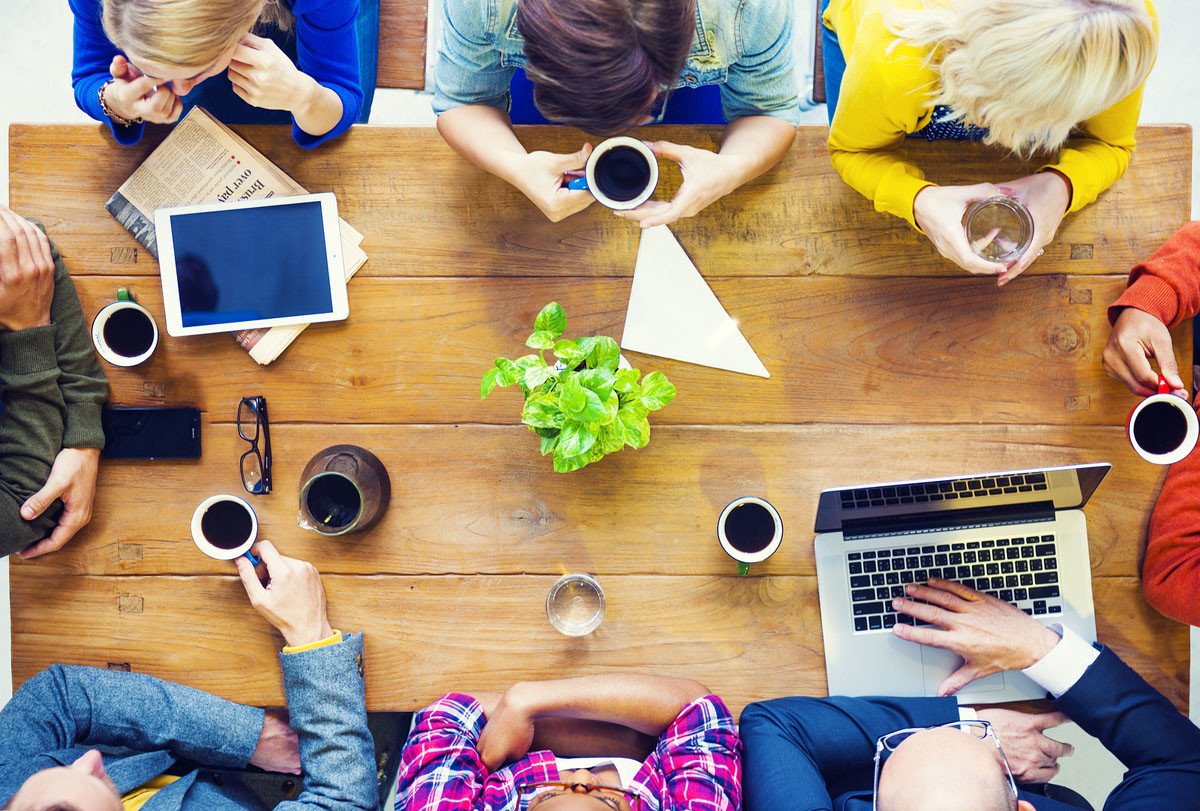 As an energy startup, you're always looking to offer the most competitive packages to entice top-tier talent. This can be tough, especially when trying to put something together that's both affordable but also has perks that employees are after.
After all, this is an incredibly competitive field and one that's constantly doing what it can to stay ahead. However, that's why I'm bringing you a few helpful benefits that could be what bolsters you ahead of your competition. Check them out below:
Financial Advising
One benefit commonly overlooked by companies is offering your employees financial advising services, which could help them tremendously in planning for their long-term goals with your firm. This includes anything from budgeting and savings plans to recommendations for credit repair services and investments. Try to take a look at if your energy company could bring on an extra person or two specifically for this role, as it will pay off tremendously regarding retention and employee happiness.
Life Insurance
While often included in a lot of health benefits packages, offering your employees life insurance could be an excellent addition to your current perks. Although seldom used, life insurance is a small sign that shows you care about the life of their family beyond just office hours. Additionally, at such a low cost, this is a pretty simple aspect to add to your packages. Try contacting some brokers or insurance agents to see if you can find a policy that's right for your firm.
Dedicated Time To Enjoy Their Hobbies
Although something seen more often in startups in Silicon Valley, having dedicated office time for employees to enjoy their passions is something that has shown great results. Whether it be learning the piano or taking on building a video game, having your team spend some time on the things they truly enjoy can translate to increased productivity. Why? Because giving them the ability to better themselves, they'll in turn bring that to their work as well.
The Ability To Work Remotely
It's no secret that a lot of employers despise the idea of letting their employees work remotely. However, it's actually proven to hold some amazing benefits. According to Global Workplace Analytics, 95% of employers that allow their employees to telework reported an increased rate of retention, saving on both turnover and sick days. Depending on the needs of each individual role, this can be a strategy to implement either whenever your team wants or on assigned days. Either way, this is one perk almost everyone will love.
Health Insurance
Even though it's mandated for companies with over 50 employees, offering health insurance regardless is arguably a benefit well received across the board. In fact, as noted in research compiled by KFF, 28.6% of employers with less than 50 people still offered health care. Why is that the case? Because it shows you care about their well-being, and know that a healthy employee is one that doesn't have to worry about astronomical medical bills.
Unlimited Time Off
This is a perk that almost no employer offers but should be regarded as something to consider. According to The Washington Post, only 1-2% of companies offer unlimited vacation, which it's easy to see why. A true "unlimited vacation" program could be a firm's worse nightmare, with employees skipping out every other week to enjoy themselves. However, with the right model in place that rewards hard work with days off, your employees will absolutely adore this policy.
A Full Pantry
Finally, having a pantry full of food can be one perk that's not only relatively inexpensive but also adds to the value of the workplace. As noted by USA Today, when surveying employees who had snacks versus those who didn't, 67% of those who did reported they were "very happy" with their work life. You'd be surprised at how much of a difference this could make, especially when considering the price point. Consider adding a kitchen to your office if you haven't already, and always keep the snacks and drinks everyone wants fully stocked. Doing so will increase morale tremendously.
Final Thoughts
Compiling a great package for your energy company is going to take some time in looking at what you can afford versus what's the most you can offer. While it might mean cutting back in other areas, having a workforce that feels like you genuinely want to take care of them can take you far. And with so many different benefits to include in your energy company's package, which one is your favorite? Comment with your answers below!