Spice Up Your Vacation With An Aerial Tour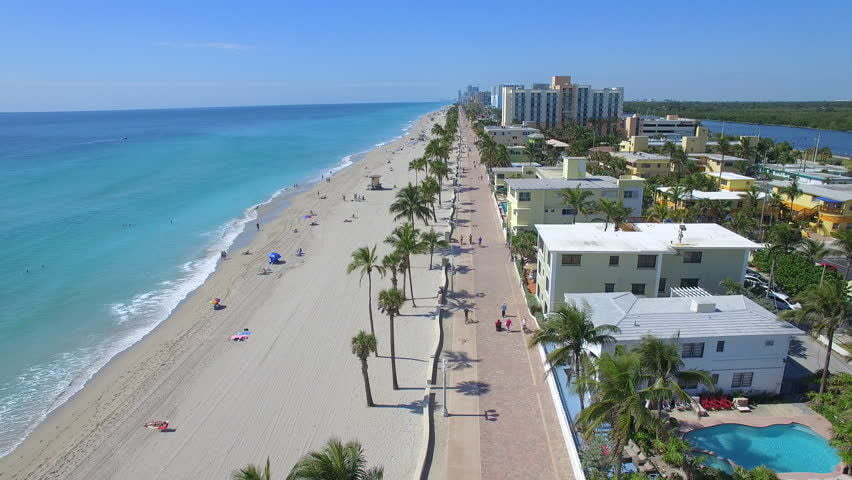 Ever look out the window of an airplane and think to yourself how small everything suddenly seems? If you've ever wished to had the ability to fly, one of the biggest appeals of that ability would be the fact that you could see whatever you wanted from above. As it turns out, a helicopter tour is the closest you're going to get to that, and due to recent advances in tech, the current multibillion dollar helicopter tourism industry is actually slated to grow about 3.45 percent in the next four years. Let's see what all the hype is about.
Experience the Immensity of the Grand Canyon
One of the most popular ways that helicopter tours are used on vacations are for exploring famous natural attractions. Getting a bird's eye view of things can help you see things in a completely new light. Similarly, an aerial tour before you visit something big like the Grand Canyon can help reframe the experience of actually exploring it on foot.
It's easy to see how this works by this reviewing the numbers and scale of the Grand Canyon National Park. For instance, consider that the entire area itself is designated to cover an impressive 1,904 square miles. You might be able to imagine the scale of one mile, but something that spans nearly 2,000 miles is over three orders of magnitude greater, and it's something you can't experience all at once—until now.
GC Heli tours are offered at various points around the Grand Canyon depending on how the canyon is split up. The Grand Canyon consists of several regions which include its North, West, and South Rims. While the South Rim is the most popular location for most tourists overall, it's impractical for most helicopter tours, which instead focus around the region of the West Rim.
In addition to the obvious benefit of being able to the breaktaking details and immensity of the Grand Canyon, the tour is a great experience and option especially if you're travelling with a significant other, family member, or close friend. Over 4.5 million people flock to the Grand Canyon every year, and half a million of those visitors do so from an aerial tour.
Surprisingly enough, for a few hundred dollars, you can afford to fly out as part of a day trip to the Grand Canyon from locations like Las Vegas. It's the perfect way to add a dash of adventure and nature into the mix of a vacation that focuses on activities in the city, or simply to get an overview before you set foot into a long trek into the canyon itself.
Get a Sense of The Scale of Modern Cities and Vacation Hotspots
Natural environments and marvels are not the only things that can be explored on a helicopter. Some of the most interesting and provocative attractions may be right under your nose in the form of large cities or metropolises near you. New York is one of the prime locations for most people trying to get a taste of the city from above.
Again, the helicopter trips are all relatively inexpensive, at a few hundred dollars for a trip lasting anywhere from 15 minutes to an hour. You'll be able to see the dazzling night displays of NYC as your soar across the city's various skyscrapers or see a number of famous landmarks and get a view of the city up close in and its entirety.
The convenience and presence of city-based helicopter tours makes it a great way to celebrate special occasions as well. Imagine yourself in the position of a groom or bride in her custom wedding dress flying through the sky on a romantic honeymoon. Helicopter tours that originate in cities make beautiful environments like those of Maui or Iceland easily accessible and can really help set the mood for a great vacation and make the experience that much more significant.
Give Your Small Business a Visual Boost
Don't just think that helicopter tours can be limited to personal enjoyment. You can get really creative and hire a photographer to tag along with you and help capture a stunning, custom background for your business. The unique nature of aerial visuals are perfect for companies that create logos online to work with to create a set of images that exemplifies something desirable about your company's attitude or its services.
For instance, let's say you're in the business of wedding planning, and you buy into this idea that a helicopter ride can make a great addition for your clients. You can gain a significant competitive advantage over your competitors if you actually hop in a helicopter yourself and with a photographer or videographer and create visuals that actually show couples what they can look forward to seeing together on the helicopter tour.
At any rate, helicopter tours are a growing industry that are becoming more and more affordable for the common person and for businesses alike. It's a great way to share a meaningful experience with a friend or significant other, grow your business by attracting customers through visuals, and get a grand perspective of things in general.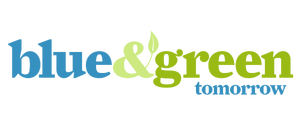 Eco-Friendly Travel: Things To Do In Shropshire, England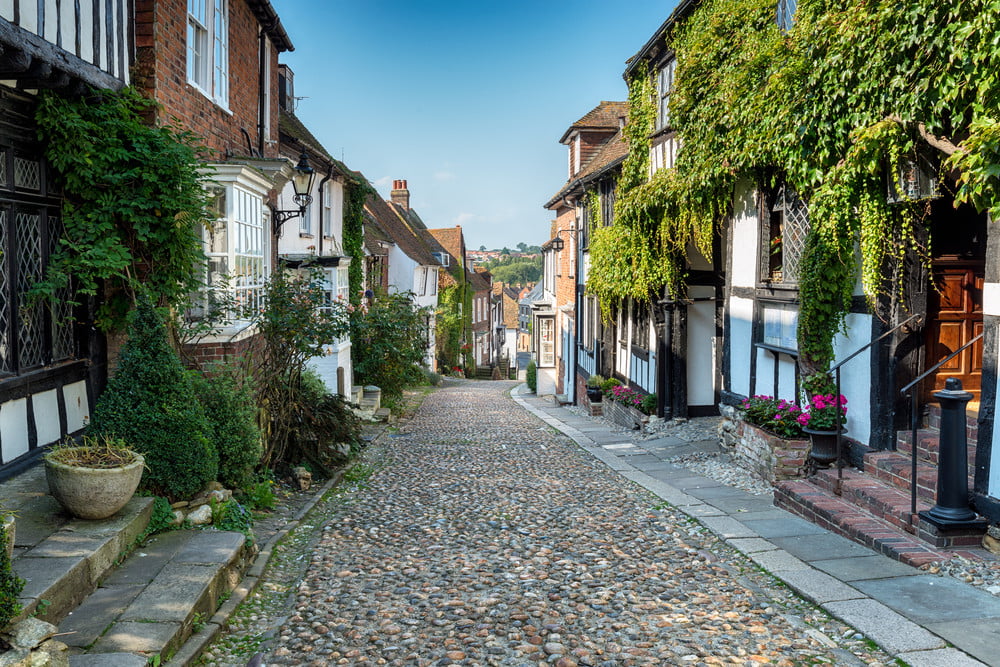 Shropshire sits in the West Midlands of England surrounded by, Powys to the west, Wrexham in Wales to the north-west, bordered in the north by Cheshire, Staffordshire in the east, Worcestershire lies south-east, and to the south rests Herefordshire. This gorgeous country is filled with so many attractions and places to visit, that you will leave wanting to come back and see the rest. To alleviate this, here are some of my favorite things to do and see in Shropshire England.
Shropshire's economy and population center around the town of Shrewsbury, and for a good reason, Shrewsbury is arguably the most culturally and historic town in Shropshire. Before you see anything else, make sure that you check out everything Shrewsbury has to offer.
Haughmond Abbey Ruins
One of the first things in Shrewsbury that you should see is the beautiful ruins of Haughmond Abbey. The Haughmond Abbey Ruins were assumed to be founded in the early 12th century and believe to be associated with the FitzAlan family. The FitzAlan family later became Earls of Arundel being one of Arundel's wealthier allies. Haughmond Abbey was substantially successful and prosperous for most of its four-century existence before its dissolution in 1539.
The Quarry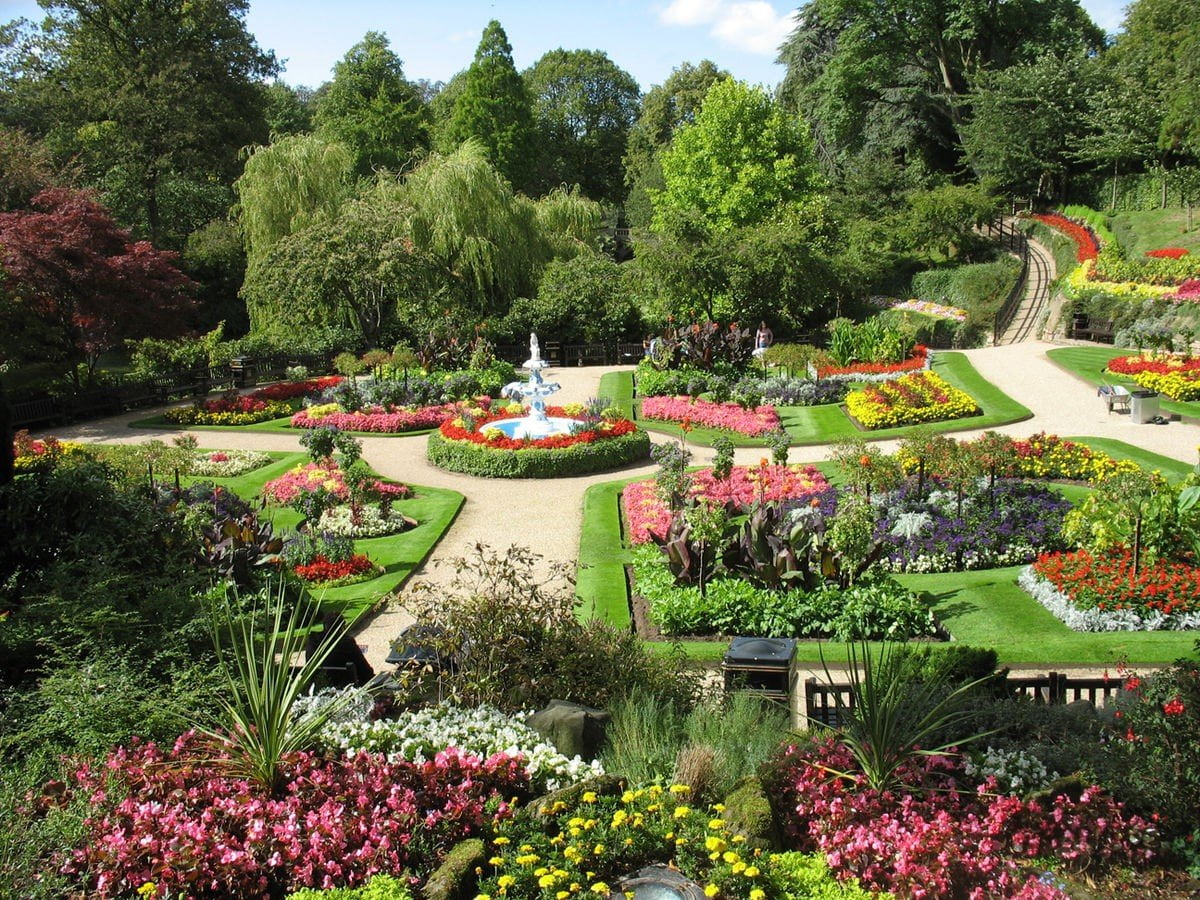 Do not pass up the chance to check out this beautiful 29-acre park. Depending on what time you choose to visit Shrewsbury, there are various events that you can see, Dragon Boat Racing, The Carnival, and Shrewsbury Regatta is just a few that you may encounter. At the center of this gorgeous park is "The Dingle, a breathtaking floral masterpiece created by the world-renowned gardener Percy Thrower of Blue Peter fame.
Shrewsbury Museum and Art Gallery
Within the old Victorian Music Hall as well as the 13th Century Vaughan's Mansion, the Shrewsbury Museum & Art Gallery is a family-friendly experience that walks you through the life of the Roman, Medieval, Tudor and Stuart eras. You will also find some of the most prominent local Shropshire histories. This gallery will show you the story of Shrewsbury and Shropshire tracing back from the present to the pre-history period.
After making your way through the lovely town of Shrewsbury, there are still many other attractions that the country of Shropshire in England has to offer. The following are the attractions that I found the most worthwhile while staying in Shropshire.
Clun Castle
Shortly after the Norman invasion of England, the Clun Castle was established by the Norman lord Robert de Say before in the 12th century becoming a critical Marcher lord castle with an extensive castle-guard system. Clun Castle later passed to the FitzAlan family and played an essential part in protecting the realm from Welsh attack before being abandoned for the more luxurious Arundel Castle. It was then converted into a hunting lodge in the 14th century with pleasure gardens before ultimately being ruined by the 16th century.
Ludlow Castle
Ludlow Castle has a varied history evident by a complete range of medieval buildings within its walls. This castle was one of the final castles built in Ludlow, and in 2006 it was restored by the sympathetic Earl of Powis. There is an array of independent shops and tea rooms during the summer months. Ludlow Castle also offers rooms for weddings, parties, funerals, meetings, and civil ceremonies. With self-catering apartments available, all bedrooms have en-suite restrooms, kitchens, and dining rooms. This castle is a great place to stay if you are visiting Shropshire, England.
Royal Air Force Museum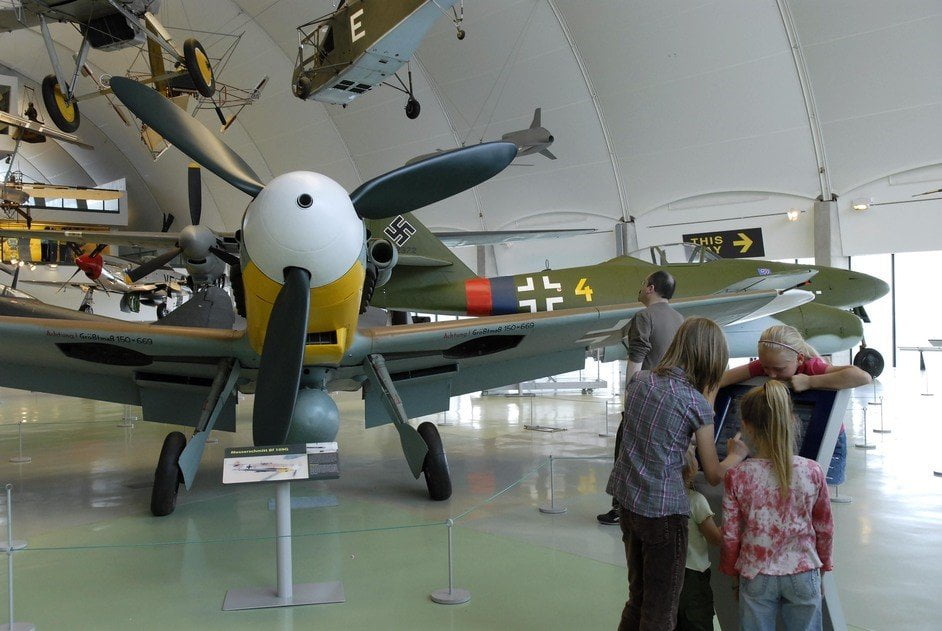 Opened by Queen Elizabeth II on 15 November 1972, The Royal Air Force Museum has been slowly acquiring planes growing from its original 36 aircraft. The Royal Air Force Museum is a fun, entertaining adventure for the whole family. Within its wartime hangers and national cold war exhibition, there is a magnificent display of aircraft and exhibits to see.
British Ironwork Centre
The British Ironwork Centre opened up to visitors in 2014 by order of Prince Michael of Kent. The British Ironwork Centre has the most prominent display of decorative Ironwork in the UK. This Centre even offers live work from around the country by some of the best blacksmiths and artists. The most recent masterpiece was featured on BBC. From over 40,000 donated spoons, the British Ironwork Centre created the "Spoon Gorilla," which has quickly become world-renowned.
 St Laurence's Church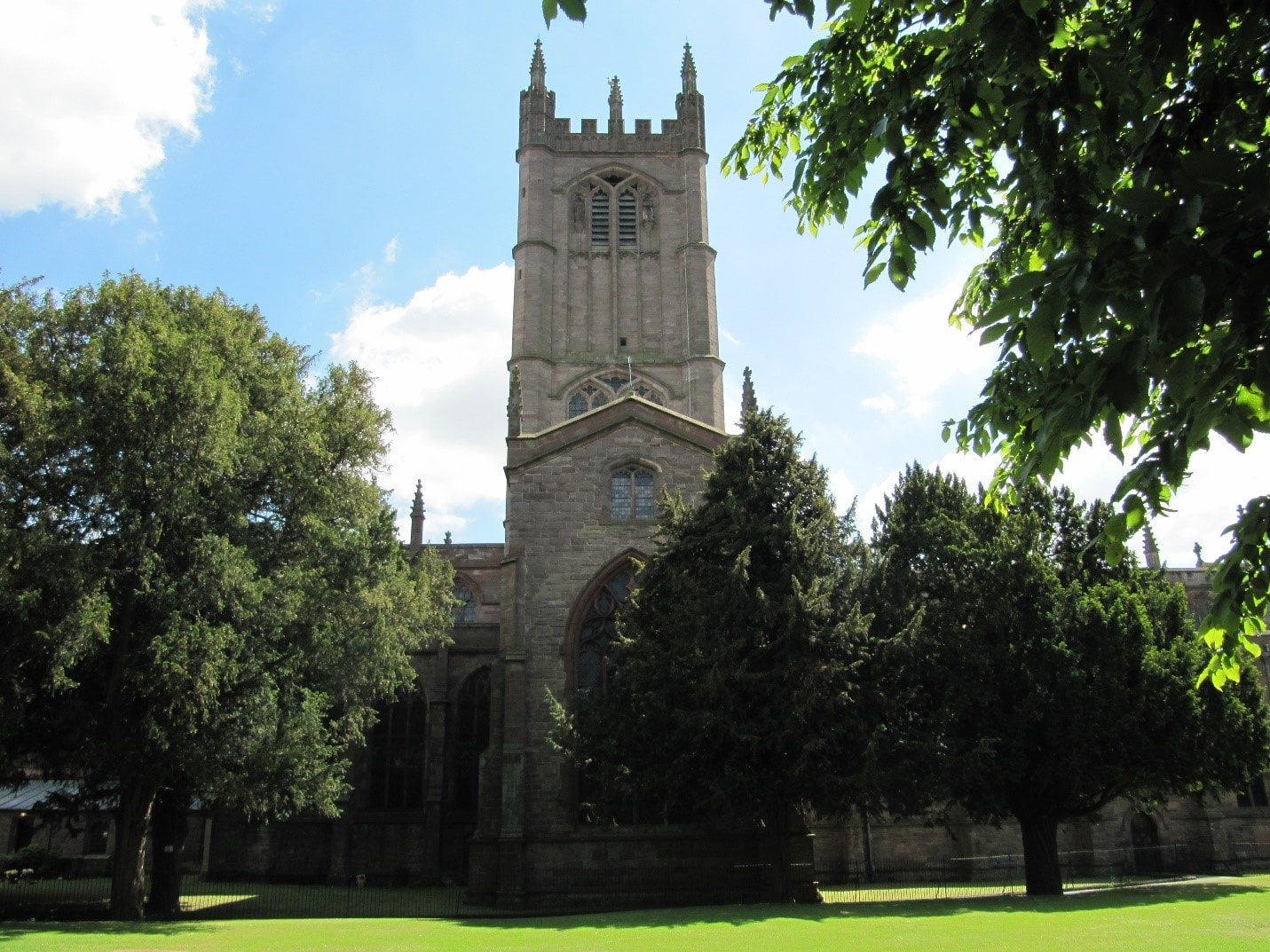 St Laurence's Church is the most extensive parish in Shropshire and is part of the Greater Churches Group. In Simon Jenkins, England's Thousand Greatest Churches, St Laurence's Church was one of only 18 churches given a five-star rating and is the 13th most popular visitor attraction in West Midlands bringing over 70,000 visitors a year. Best of all, it is free to walk around and tour. In the late 11th century, St Laurence's Church was established as a place of worship after the founding of Ludlow by the Normans. It rests atop the hill where the medieval town was developed. In 1199 the church was rebuilt and had several additions and modifications.
Why You Should Plan a Car-less Greek Holiday This Winter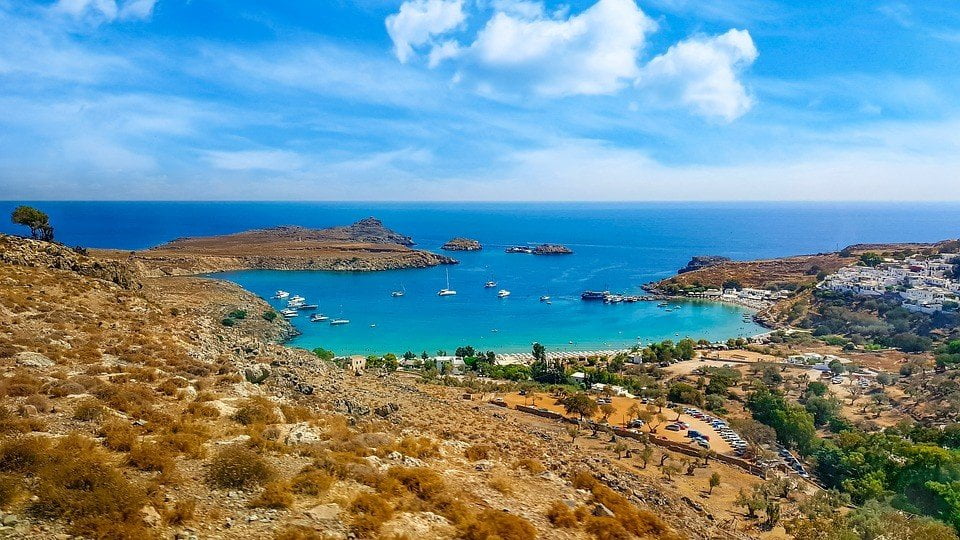 Travelling around the Greek Islands is great fun and imagine adding some green-thinking into the mix where you leave any motor vehicles behind. Good for you and good for this planet an engine free holiday might be just what you need. You can make small changes to your travel style to make it greener and more sustainable, and leaving the car behind is one of those changes.
If you drive a lot at home then you don't really want to be driving on holiday too, great news there are some amazing car free destinations in Greece so you can enjoy the fresh air and not have to get behind the wheel your whole trip. It is a great concept for family holidays in Greece, and a way to teach your kids that you don't always need cars to get around. Here are some great car free islands in Greece you should visit for an environmentally friendly holiday.
Hydra
Within easy reach of Athens, Hydra is the perfect getaway for a few days or a starting point for your car less trip. The island has long been famed for being a peaceful oasis by day and lively but classy by night. Cars, motorbikes and high-rise buildings are all prohibited on the island, this makes the architecture is exceptional for the area. You'll amble through pretty narrow streets, explore museum and galleries and visit churches and monasteries.
You can explore the island by foot and bicycle and is an easy place to get around. The Hydra port is particularly beautiful and is the beating heart of the town. If you are interested in the history of the island you'll be happy to spend time here with the loopholes and the canons, the naval academy, the gunpowder store and other historic attractions.
Most beaches in Hydra are pebbled and have picturesque, lush green settings. Most popular Hydra beaches include Vlichos, a small pebbled beach with clean water which can be reached by taxi boat or by walking from Hydra town. Kaminia, which is close to Hydra town and has some lovely bars and restaurants on the coast. Bisti is a tiny cove which is a popular spot for diving and other water sports and Agios Nikolaos is a remote, pebbly beach within walking distance from Hydra Town.
Spetses
A lovely mostly car free island which has 18 miles of coast line. To get around there are only a few ways to choose from. You can flag down a horse-drawn carriage on the harbour, rent a bike or motorcycle, or walk to where you want to get to here. If you are really in a hurry, you can call a taxi but as there are only four taxi cabs on the island you might have to wait.
The town of Spetses covers the slopes of a large hill. There are lots of beautiful spots, such as the pretty port of Dapia and the long beach promenade to the old port. Near to the port is is the interesting museum of the local heroine, Lascarina Bouboulina, it is worth a visit and is housed in the old mansion of Bouboulina herself.
Agia Paraskevi is probably the best beach on Spetses with crystal clear waters and beautiful green surroundings. To get here you need to either get the by bus from the town or by boat. Many of the other beaches here are similar with their softs sands and green scenery.
There is a frequent ferry connection with Athens and other Greek islands, such as Hydra and Poros. You can also connect from Spetses island to the coast of Ermionida in the Peloponnese.
Rhodes
Ok so perhaps the whole island is not car free, however there are a couple of places here that have kept the cars out and retained their original characters. Here are two original places in Rhodes that you may want to visit.
Lindos
The village of Lindos, is thought to be the most beautiful and historically interesting place on the island. It is found on the East coast of the island to the south of the town of Rhodes.
Lindos is as picturesque a Greek village as they come, with its narrow little alleys between small whitewashed buildings, you will love this car free old town. If you really need some transport to get around then maybe you might want to try the donkeys?  The village has not been changed by the passage of time and modernisation with tourism. The authentic town has remained due to the preservation order and status as a national landmark.
The village is found in a large horseshoe shaped bay and the small houses surround the grand citadel that lies on top of the hill. The beach below the village is a pretty crescent of soft golden sand and crystal clear blue waters. You will also find many different cultures here due to the array of historical influences over the years.
Rhodes Old Town
Although it is not an entire town the Old town in Rhodes is a designated traffic free area. This part of Rhodes old town is a gallery of the medieval times, there are a few sights that you can't miss during your visit. The amazing fortress surrounded by the old town walls dominates the scene in old town Rhodes. The fortress was built in the 14th century by the Knights of St. John and today it is thought to be one of the most extended and well-preserved medieval settlements in Europe. This is why it is now designated an UNESCO World Heritage Site.
You can explore the rest of Rhodes town without setting foot in a vehicle too. You don't need to take a car to explore the rest of the sites here. Try venturing out on foot or taking a boat trip to nearby destinations.
Chrysi
Crete has 81 uninhabited islands and Chrysi is one of them. The locals call it "Gaidouronisi" which means donkey island but for visitors it is a paradise island. And you can see why, there are white sandy beaches, crystal clear waters, tall cedar trees and thousands of tiny shells! In order to get here you need to take a trip from Crete on one of the local tour boats or organise a private tour if you wish. Of course as the island is uninhabited the  only way to tour the island is by foot, take a hike and explore the area and enjoy the natural beauty.
Do you want to take a car free holiday in the Greek Islands?
As you can see, it can be an amazing experience to explore the car free islands and small destinations of Greece, you can have a holiday which is environmentally friendly and return feeling fresh and rejuvenated after some time away from the roads of home.
Which island would you want to visit? Would you like to stay at one island for your whole trip or would you want to do some ferry island hopping and visit a few of these beauties? Whichever you choose you will be sure to have a great time in these remarkable Greek Islands.