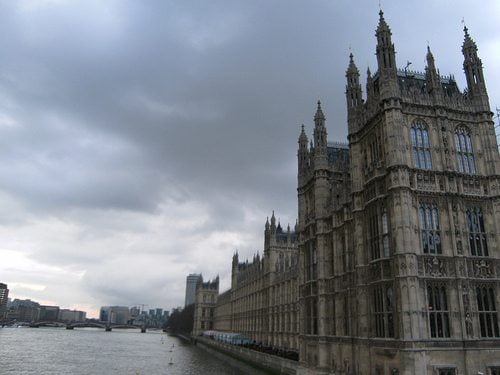 Simon Leadbetter examines the rights and wrongs of last month's budget.
Chancellor Osborne was seriously boxed in for his first budget; as part of a coalition struggling with the parlous state of the global economy – inflation rising, recovery faltering, deficit figures looking poor and borrowing still at record levels. A calm and confident delivery couldn't hide how tied his hands were in softening the coming cuts.
Our magazine is proudly pro-sustainable enterprise so we were specifically looking for announcements that would support that aspect of our economy. This budget was good for profit in many ways but was it good for the planet and its people?
On the positive side, green energy got a mention 13 minutes in. We have a £3bn Green Investment Bank, £1bn for carbon capture, £200m support for regional railways in England, a floor for carbon pricing, a Green Deal for energy-efficient homes, frozen car tax for low-emission cars and discount on business energy users who enter climate change agreements to cut their carbon emissions.
On the downside, taxes on pollution (cars and planes) were delayed until 2012 and, while this will bring relief to the 'squeezed middles,' it does nothing for our nation's emissions. The biggest disappointment was the Treasury's unwillingness to allow the Green Bank to operate as a real bank and borrow money until 2015/2016. A 'bank' cannot operate properly unless it can raise its own finance– it's just a flashy name for a government subsidy.
Britain led the world in the industrial revolution and went on to lay some major claims to the subsequent information revolution, with many of the leading thinkers being Brits (step forward Sir Tim Berners-Lee). It seems a great shame that we are not pulling our weight in the sustainable revolution.
This year's budget is a lost opportunity to reshape our economy into a more sustainable model. It was always unlikely for a centre-right collation to propose a massive stimulus package; however, it would have been straightforward to give greater tax breaks for sustainable businesses and green start-ups, and more penalties for dirty ones to balance the books. At least Osborne increased the tax relief and limits on the Enterprise Investment Scheme.
But just imagine if a fraction of the billions we spent propping up banks that are still unwilling to lend had actually been spent on supporting clean technology and sustainable industries… We could have created a green economy that would lead the world, created high-skilled jobs and exports and rebalanced our economy into a 21st century model. Innovation equals economic growth and green innovation equals a positive futures. Must try harder, George, if this is going to be the greenest government ever.