GE aim to right wrongs with Mongolian wind farm project
General Electric, once at the forefront of the nuclear weapons industry, is fronting a new project to give Mongolia its very first wind farm. Alex Blackburne investigates a company never far away from controversy.
Following the announcement last week that the Mongolian capital of Ulan Bator was to pioneer an 'ice shield' to tackle the adverse effects of global warming, the country has taken another positive step towards a sustainable future by planning its first ever wind farm.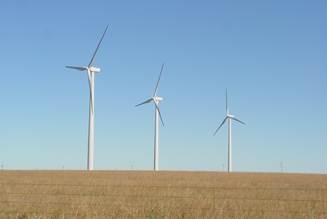 General Electric, once at the forefront of the nuclear weapons industry, is fronting a new project to give Mongolia its very first wind farm. Alex Blackburne investigates a company never far away from controversy.
Following the announcement last week that the Mongolian capital of Ulan Bator was to pioneer an 'ice shield' to tackle the adverse effects of global warming, the country has taken another positive step towards a sustainable future by planning its first ever wind farm.
The $100m project, set to be located 70km south of Ulan Bator, is being funded and implemented by General Electric (GE), one of the world's largest corporations, in association with Newcom LLC, one of the leading investment companies in Mongolia, and will start producing energy next year.
As one of the world's fastest-growing economies, with World Bank data noting growth rates in the third quarter at 20.8%, Mongolia has big plans for renewable energy, and will have lapped up the lucrative investment interest from GE, as it looks to further its growth.
Although on the face of it a positive step in the developing world's battle against climate change, GE, ranked 16th in the 2011 Global 500 with an estimated income of over $151 billion, have, historically, a far from positive record when it comes to sustainability and human rights.
In 2001, corporation analysis magazine, Multinational Monitor, wrote, "GE has a lengthy record of criminal, civil, political and ethical transgressions, some of them shocking in disregard for the integrity of human beings", in a report called GE: Decades of Misdeeds and Wrongdoing.
Under the heading, 'The GE Rap Sheet', Multinational Monitor point out some of the company's misdemeanours between 1990 and 2001. Some of the alleged offences include worker discrimination, pollution, safety violations, money laundering, contamination and failed clean-ups.
The company's biggest controversy came in the early '90s, though, when it was placed under severe scrutiny for its involvement in the nuclear weapons industry.
A 1991 Academy Award-winning short film named Deadly Deception: General Electric, Nuclear Weapons and Our Environment "juxtaposed GE's rosy 'We Bring Good Things To Life' commercials with the true stories of workers and neighbours whose lives have been devastated by the company's involvement in building and testing nuclear bombs", reads New Day Films' website.
Nine months of intense criticism later, and GE did indeed pull out of the nuclear weapons trade, but still to this day has dozens of nuclear plants across the globe, including the Fukushima nuclear power plant in Japan.
Forgetting the fact that GE somehow didn't owe any taxes in 2010, despite earning over $14 billion in profit worldwide and the fact that it has supplied parts to coal-fired plants in the past, to the company's credit, they have tried to turn things round considerably in the past decade.
It has set up Ecomagination, its self-proclaimed "commitment to imagine and build innovative solutions to today's environmental challenges while driving economic growth".
The project addresses challenges in finding cleaner, more-efficient energy sources and water, whilst also highlighting the need to reduce carbon emissions. It does this by using its "unique energy, technology, manufacturing and infrastructure capabilities to develop solutions".
GE's involvement in the Mongolian renewable energy revolution means the Asian country can continue its overwhelmingly fast economic growth. The $100m investment is relatively small change for the American giant, as it attempts to sweep its not-so-pretty past under the global carpet.
If you would like to find out more about investing in companies that don't have such major blemishes on their records, but instead progress ethically and sustainably, ask your financial adviser, if you have one, or complete our online form and we'll connect you with a specialist ethical adviser.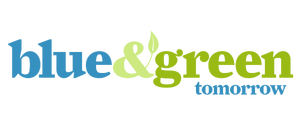 How Home Automation Can Help You Go Green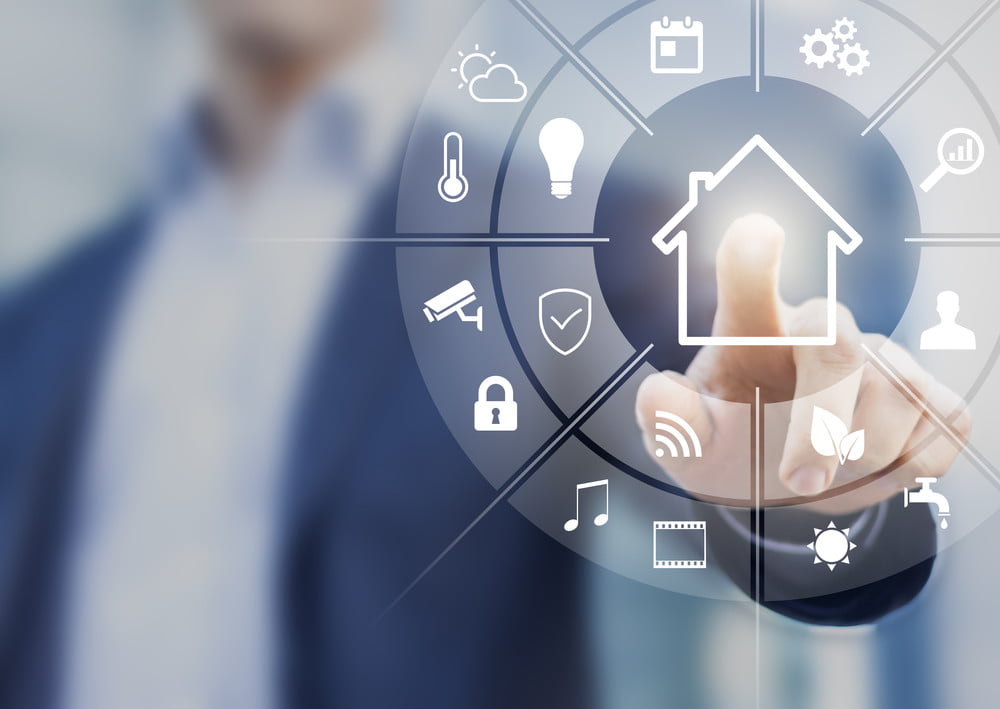 The holidays are an exciting, nostalgic time: the crispness in the air, the crunch of snow under your boot, the display of ornate holiday lighting up your home like a beacon to outer space, and the sound of Santa's bell at your local Walmart.
Oh, yeah—and your enormous electric bill.
Extra lights and heating can make for some unexpected budgeting problems, and they also cause your home to emit higher levels of CO2 and other pollutants.
So, it's not just your wallet that's hurting—the planet is hurting as well.
You can take the usual steps to save energy and be more eco-conscious as you go about your normal winter routine (e.g., keeping cooler temperatures in the home, keeping lights off in naturally lit rooms, etc.), but these methods can often be exhausting and ultimately ineffective.
So what can you actually do to create a greener home?
Turn to tech.
Technology is making waves in conservation efforts. AI and home automation have grown in popularity over the last couple of years, not only because of their cost saving benefits but also because of their ability to improve a home's overall energy efficiency.
Use the following guide to identify your home's inefficiencies and find a solution to your energy woes.
Monitor Your Energy Usage
Many people don't understand how their homes use energy, so they struggle with conservation. Start by looking at your monthly utility bills. They can show you how much energy your home typically uses and what systems cost you the most.
The usual culprits for high costs and energy waste tend to be the water heater and heating and cooling system. Other factors could also impact your home's efficiency. Your home's insulation, for example, could be a huge source of wasted heating and cooling—especially if the insulation hasn't been inspected or replaced in years. You should also check your windows and doors for proper weatherproofing every year.
However, waiting for your monthly bill or checking out your home's construction issues are time-consuming steps, and they don't help you immediately understand and tackle the problem. Instead, opt for an easier solution. Some homeowners, for example, use a smart energy monitor such as Sense to track energy use in real time and identify energy hogs.
Use Smart Plugs
Computers, televisions, and lights still consume energy if they're left on and unused. Computers offer easy cost savings with their built-in timers that allow the devices to use less energy—they typically turn off after a set number of minutes. Televisions sometimes provide the same benefit, although you may have to fiddle with the settings to activate this feature.
A better option—and one that thwarts both the television and the lights—is purchasing smart plugs. The average US home uses more than 900 kilowatts of electricity per month. That can really add up, especially when you realize that people are wasting more than $19 billion every year on household appliances that are always plugged in. Smart plugs like WeMo can help eliminate wasted electricity by letting you control plugged-in items from your smartphone.
Update Your Lighting
Incandescent lightbulbs can consume and waste a lot of energy—35% of CO2 emissions are generated from electric power plants. This can have serious consequences for increased global warming.
To reduce your impact on the environment, you can install more efficient lightbulbs to offset your energy usage. However, many homeowners choose smart lights, like the Philips Hue bulbs, to save money and make their homes more energy efficient.
Smart lights can be controlled from your smartphone, and many smart light options come with monthly energy reporting so you can continue to find ways to reduce your carbon footprint.
Take Control of the Thermostat
Homeowners often leave the thermostat on its default settings, but defaults often result in heating and cooling systems that run longer and harder than they need to.
In fact, almost half the average residential energy use comes from energy-demanding heating and cooling systems. As an alternative to fiddling with outdated systems, eco-conscious homeowners use smart thermostats to save at least 10% on heating and roughly 15% on cooling per year.
Change your home's story by employing a smart thermostat such as the Nest, ecobee3, or Honeywell Lyric. Smart thermostats automatically adjust your in-home temperature by accounting for a variety of factors, including outdoor humidity and precipitation. A lot of smart thermostats will also adjust your home's temperature depending on the time of day and whether you're home.
Stop Wasting Water
The average American household uses about 320 gallons of water per day. About one-third of that goes to maintaining their yards. Using a smart irrigation systems to improve your water usage can save your home up to 8,800 gallons of water per year.
Smart irrigation systems use AI to sync with local weather predictions, which can be really helpful if you have a garden or fruit trees that you use your irrigation system for  water. Smart features help keep your garden and landscaping healthy by making sure you never overwater your plants or deprive them of adequate moisture.
If you're looking to make your home greener, AI-enabled products could make the transition much easier. Has a favorite tool you use that wasn't mentioned here? Share in the comments below.
5 Software Applications Green Businesses Need to Streamline Management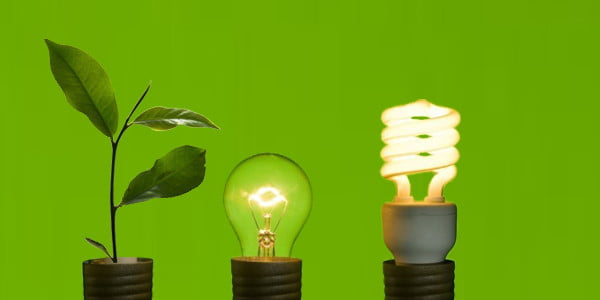 Green businesses face even more challenges than their traditional counterparts. Every green business faces logistical obstacles, due to increasingly cumbersome regulations, growing data needs and resource limitations. Major advances in HR IT solutions offer the solutions these companies need.  In addition to simplifying their business processes, these solutions reduce their carbon footprint by minimizing paper needs.
For a large business to run smoothly, there are several types of software it needs. From enterprise resource planning (ERP) to human resources (HR) software, the programs needed to run a large business are as important as the employees you hire. Learn more about the type of software available, what it does and why you need it, so you can choose the options that are right for your business.
ERP Software
ERP software is the most important software in your arsenal, so it's important to choose your product wisely. ERP software handles everything from production planning and quality management to financials. This is the software that shares information between your manufacturing process and business systems. Software such as ERP 4.0 gives you all the real-time insights needed for your strategic planning process, and works with your other systems to ensure the information you receive is current and accurate at all times.
HR Software
HR software helps your HR department with hiring, managing, disciplining and firing employees. It holds all of your company's policies and procedures, keeps all of your employee's information and lets you streamline your hiring process. In addition to handling everything employee-related, your HR software handles your employee payroll, automating the process so that your employees have more time to focus on more important tasks.
Shift Planning Software
Shift planning software works in conjunction with your HR software to help HR employees and managers create and maintain employee shifts. Using shift planning software makes managing schedules simple. Managers can enter their employee's schedules quickly, and the employees can access the shift planning software remotely so they always know when they have to work. When used in conjunction with HR software, employees can submit digital requests for time off, giving them the flexibility they need to manage their own lives while reducing the amount of dropped shifts and miscommunication between management and employees.
Accounting Software
Your company's accounting software is also extremely important. It handles all of the money coming and going from your company, manages department-specific budgets and connects to your HR system to simplify the payroll and accounts payable/receivable processes. Large businesses need robust accounting software that handles all of the little financial details; has the ability to communicate with your HR and ERP software; and has the ability to handle any and all tax issues. If you're concerned that a software vendor may not offer what you need, you should consider looking at open-source accounting software. This way, the software you use can be customized to your company's specific needs.
Open-Source Software
For any company, keeping all of its employees on the same page at all times is critical. However, it's even more important for large businesses, because it's a more detailed process. To streamline your workflow and keep all of your employees on the same page, open-source software is a great option. Open-source software, as we mentioned, is customizable, so you can alter it to fit your company's needs. This means you would have one main software that communicates with your ERP software, HR software, shift scheduling software and accounting software. It's a one-stop shop for all of the smaller programs that run your business. For large businesses that have multiple departments, as well as departments within departments, open-source software is a great option.
Ultimately, the software you decide to use with your business is completely up to you. Make a list of each type of software needed for your business to run smoothly, and test a few different options to find the one that best fits your needs.