Good Energy office to stay open for Feed-in Tariff deadline weekend
Hugo House, head of business development at Good Energy, writes how the company's offices are staying open over that critical weekend to help solar generators get Feed-in Tariff applications in on time.
Ever since the Government controversially announced the new earlier application deadline of midnight on December 11th for qualifying for the higher Feed-in Tariff (FIT) rate, the race has been on for new solar electricity generators.
Hugo House, head of business development at Good Energy, writes how the company's offices are staying open over that critical weekend to help solar generators get Feed-in Tariff applications in on time.
Ever since the Government controversially announced the new earlier application deadline of midnight on December 11th for qualifying for the higher Feed-in Tariff (FIT) rate, the race has been on for new solar electricity generators.
To qualify for the higher Feed-in Tariff rate for solar generation under 50kW, customers need to have commissioned their installation, obtained a Microgeneration Certification Scheme (MCS) certificate number, and register with a FIT licensed electricity supplier before midnight on 11 December.
However this deadline is somewhat deceptive; the 11th is a Sunday, and with many electricity companies not able to accept applications at the weekend, this timescale may be even shorter than it seems.
Good Energy, the UK's only 100% renewable electricity supplier, is opening its offices for the weekend of the December 10th-11th to help small solar electricity generators meet the deadline.
Founder and CEO, Juliet Davenport, said, "The decision to bring the FIT deadline forward is creating a mad scramble in the industry, from consumers to installers, and that's something the Government has to avoid happening again in future.
"However, as specialists in all aspects of the Feed-in Tariff, the Good Energy team wants to help those who are committed to generating their own green electricity get their installations registered on time."
The Good Energy office in Chippenham, Wiltshire, is opening its doors to the public from 10am to 4pm on Saturday December 10th, and 12pm to 6pm on Sunday December 11th, to receive applications in person and provide advice over the phone.
Applications will also be received by email right up to the deadline of midnight on December 11th, giving generators the best possible chance to qualify for the higher rate in a less-than-ideal set of circumstances.
From the April 1st 2012, payments for domestic solar electricity generators will be reduced across the board for installations completed after 11 December 2011. Rates for sites of 4kW or below will be reduced from 43.3p per unit to 21p.
However, Good Energy believes that this reduction should not discourage potential generators who are not able to meet the deadline.
Juliet Davenport continued, "Despite the reduction in the tariff, we believe that solar PV remains a good investment for households looking to shelter themselves from volatile energy prices whilst reducing their carbon footprint.
"The scheme should become more accessible as the price of solar panels continues to fall. We're really proud of our community of over 10,000 independent generators – the mini-power stations of the future."
With the UK currently importing around 60% of the energy we use, freeing us from the dependence on fossil fuels becomes increasingly important. Research from Friends of the Earth shows households could face increases in bills of around £300 per year as the costs for producing fossil fuels to generate electricity spiral ever higher.
Good Energy has a long history of encouraging and supporting independent generators. We believe they're an essential part of achieving a home-grown renewable energy future in the UK.
We pioneered incentives for renewable generators almost a decade ago; long before the current government FIT scheme was introduced, through our award-winning HomeGen and SmartGen schemes.
Recognised as specialists in the industry, we were invited by the Department of Energy and Climate Change (DECC) to share our expertise when the Government FIT scheme was created. We have been supporting independent generators from the very beginning and will continue to do so, up to the FIT deadline and beyond.
Despite turbulent times and an uncertain future for the industry, the early signs are that people will continue to invest in solar PV despite the reduced rates of return of return.
Good Energy believes it's right the tariffs under the scheme accurately reflect the cost of installing the technology, but also that it's important the Government recognises that the value of FIT goes beyond encouraging people to invest in clean, green power.
It's a powerful force for changing the way people use their energy. When we understand where our energy comes from we will value it more and use it less.
If you are already in the process of installing solar PV, make sure your paperwork reaches us by midnight on December 11th to qualify for the higher rate. We are opening our doors on Saturday 10th and Sunday 11th December to give you the best chance to get your applications in, and will be on hand as usual to offer advice and support, so please come by.
For those who have not yet installed, we will continue to offer expert advice and guidance. As the cost of solar panels continues to fall, we believe microgeneration will continue to be a good green investment.
To find out more about how to invest in clean, green energy, visit Blue & Green Tomorrow's Energy page.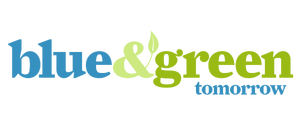 5 Things You Can Do Yourself to Improve the Value of Your House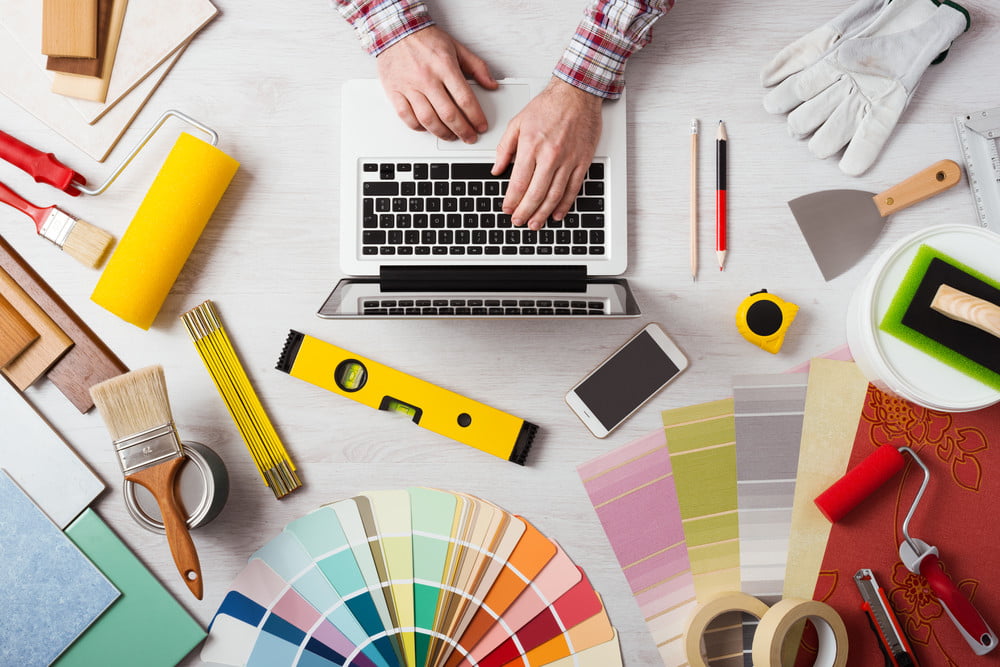 Whether you want to own it or list it, every once in a while, a house needs a facelift. This will not only improve quality of your life but will capitalize your home's value significantly, too.
The best way to improve home value by yourself is to upgrade only what is necessary and nothing more. For instance, why would you buy a new bathroom door when a little retouch and a coat of fresh paint will suffice? By taking this approach, you are allowing yourself to make several small improvements instead of venturing just one or bigger ones. Select projects thoughtfully and know when you should stop.
Pitch in for the kitchen
If you really want a return on investment one day, start in the kitchen. By many, the kitchen still represents the heart and the soul of the house, the central hub of a property and it will all on its own add colossal value to your home. Moreover, the kitchen can be a breaking point in selling the house, so you should not hold on to your wallet in this area.
There are many little things you can do to spruce up the overall image of your kitchen. You may paint the kitchen cabinets, replace old door handles, add additional storage space with a sliding wall or a kitchen island if there is enough room for it. In addition, you may open the living space up by taking a kitchen wall down. Possibilities for do-it-yourself are many.
Add an attic or a basement bedroom
Properties are usually valued by two things: land size and the number of bedrooms. The price range between a three to four-bedroom home is two to four hundred thousand. Since you can't change the size of your land, you can at least increase the number of bedrooms.
If you are prepared to go full-scale, converting the attic or the basement into the bedroom is another especially favored project that will by far boost up your home's value once you decide to put it on the market. Until you decide to list it you will enjoy in your own extra space for entertainment, living, sleeping, playing, exercising, or whatever you fancy.
Transformation with paint
If your walls have scrapes and stained paint, a vintage color or shabby wallpaper, several cans of paint can make a striking distinction. In order to increase the value of your home, it is recommended to go with neutral colors that will unify the whole house and make the space visually bigger.
Bottom line, nothing can transform a home like a cast of fresh new paint. It is the number one way to beef up a property value of any budget. Additionally, painting the house is still one of the easiest, fastest and highest value drivers.
Secure with style
All of your effort and money would be wasted if you can't protect the investments you made. A good security door costs as little as a few hundred dollars but if it saves you just once from being robbed it instantly pays itself off. People avoid putting security screens on windows because they mostly do not look stylish enough, but there are other options, such as installing shutters. There are so many elegant and cool shutter options that we found at Independent Blinds & Awnings that it's really hard not to find something for you.
Basic maintenance for a worry-free mind
A clean house is a healthier house for you and your family. By making a clean house your number one on the list for improving, you accomplish a couple of things at once.
First, you stay on track with maintenance issues and, consequently you are able to recognize future problems before they become costly ones. Secondly, you don't allow dirt and garbage to pile up over time. Thirdly, smudged, dirty windows can have a bad impact on the overall perception of the house. Same as eyes are windows to the soul, windows are for the home. Therefore, you need to wash them properly.
Spice up the landscaping
Big backyard is an all Australian dream and still, it is more often than not the most ignored area of the house. However, landscaping is really important as it frames a property from every corner.
Simple, low budget cosmetic changes in the front yard including installing garden beds, adding plants, pebbles or mulch, and paving or painting the front walls will positively lift the curb appeal as well as the property value. As for the backyard, you may span a lawn to create more open space for you and your family to move freely, cut and reduce unruly trees and vegetation, and fix the fence if needed.
Adding value to your home through a cosmetic or structural renovation is an actual way to quickly enhance your money invested in a property. In the end, you need to make sure that if you will continue to live in the house and renovate, that your renovations will contribute to a good lifestyle and that it will give the impression of a "ready to move in" property once you decide to list it.
5 Easy Things You Can Do to Make Your Home More Sustainable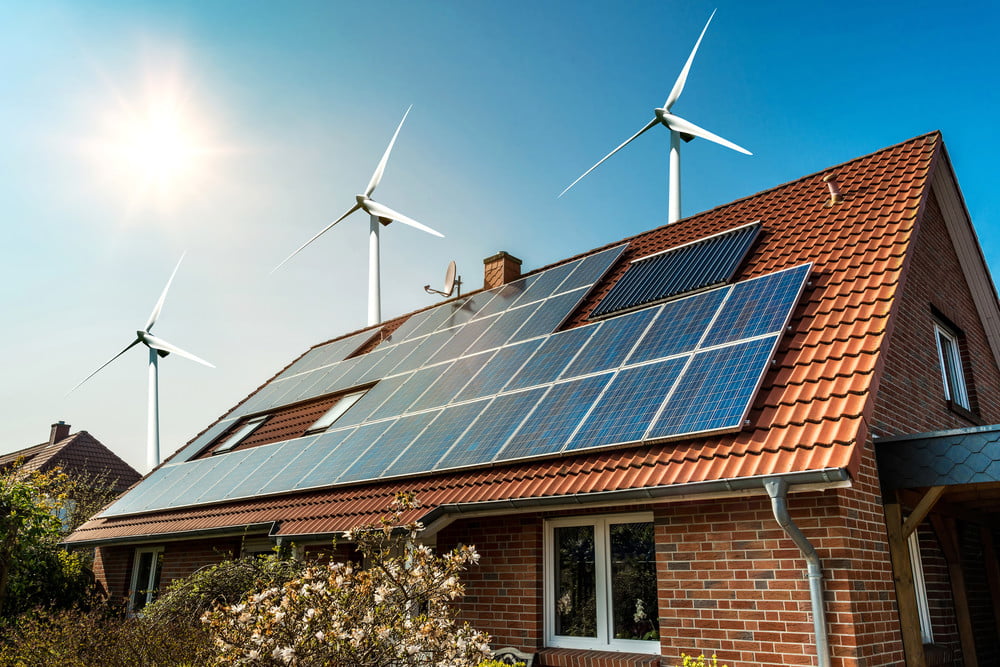 Increasing your home's energy efficiency is one of the smartest moves you can make as a homeowner. It will lower your bills, increase the resale value of your property, and help minimize our planet's fast-approaching climate crisis. While major home retrofits can seem daunting, there are plenty of quick and cost-effective ways to start reducing your carbon footprint today. Here are five easy projects to make your home more sustainable.
1. Weather stripping
If you're looking to make your home more energy efficient, an energy audit is a highly recommended first step. This will reveal where your home is lacking in regards to sustainability suggests the best plan of attack.
Some form of weather stripping is nearly always advised because it is so easy and inexpensive yet can yield such transformative results. The audit will provide information about air leaks which you can couple with your own knowledge of your home's ventilation needs to develop a strategic plan.
Make sure you choose the appropriate type of weather stripping for each location in your home. Areas that receive a lot of wear and tear, like popular doorways, are best served by slightly more expensive vinyl or metal options. Immobile cracks or infrequently opened windows can be treated with inexpensive foams or caulking. Depending on the age and quality of your home, the resulting energy savings can be as much as 20 percent.
2. Programmable thermostats
Programmable thermostats have tremendous potential to save money and minimize unnecessary energy usage. About 45 percent of a home's energy is earmarked for heating and cooling needs with a large fraction of that wasted on unoccupied spaces. Programmable thermostats can automatically lower the heat overnight or shut off the air conditioning when you go to work.
Every degree Fahrenheit you lower the thermostat equates to 1 percent less energy use, which amounts to considerable savings over the course of a year. When used correctly, programmable thermostats reduce heating and cooling bills by 10 to 30 percent. Of course, the same result can be achieved by manually adjusting your thermostats to coincide with your activities, just make sure you remember to do it!
3. Low-flow water hardware
With the current focus on carbon emissions and climate change, we typically equate environmental stability to lower energy use, but fresh water shortage is an equal threat. Installing low-flow hardware for toilets and showers, particularly in drought prone areas, is an inexpensive and easy way to cut water consumption by 50 percent and save as much as $145 per year.
Older toilets use up to 6 gallons of water per flush, the equivalent of an astounding 20.1 gallons per person each day. This makes them the biggest consumer of indoor water. New low-flow toilets are standardized at 1.6 gallons per flush and can save more than 20,000 gallons a year in a 4-member household.
Similarly, low-flow shower heads can decrease water consumption by 40 percent or more while also lowering water heating bills and reducing CO2 emissions. Unlike early versions, new low-flow models are equipped with excellent pressure technology so your shower will be no less satisfying.
4. Energy efficient light bulbs
An average household dedicates about 5 percent of its energy use to lighting, but this value is dropping thanks to new lighting technology. Incandescent bulbs are quickly becoming a thing of the past. These inefficient light sources give off 90 percent of their energy as heat which is not only impractical from a lighting standpoint, but also raises energy bills even further during hot weather.
New LED and compact fluorescent options are far more efficient and longer lasting. Though the upfront costs are higher, the long term environmental and financial benefits are well worth it. Energy efficient light bulbs use as much as 80 percent less energy than traditional incandescent and last 3 to 25 times longer producing savings of about $6 per year per bulb.
5. Installing solar panels
Adding solar panels may not be the easiest, or least expensive, sustainability upgrade for your home, but it will certainly have the greatest impact on both your energy bills and your environmental footprint. Installing solar panels can run about $15,000 – $20,000 upfront, though a number of government incentives are bringing these numbers down. Alternatively, panels can also be leased for a much lower initial investment.
Once operational, a solar system saves about $600 per year over the course of its 25 to 30-year lifespan, and this figure will grow as energy prices rise. Solar installations require little to no maintenance and increase the value of your home.
From an environmental standpoint, the average five-kilowatt residential system can reduce household CO2 emissions by 15,000 pounds every year. Using your solar system to power an electric vehicle is the ultimate sustainable solution serving to reduce total CO2 emissions by as much as 70%!
These days, being environmentally responsible is the hallmark of a good global citizen and it need not require major sacrifices in regards to your lifestyle or your wallet. In fact, increasing your home's sustainability is apt to make your residence more livable and save you money in the long run. The five projects listed here are just a few of the easy ways to reduce both your environmental footprint and your energy bills. So, give one or more of them a try; with a small budget and a little know-how, there is no reason you can't start today.