ET Index blog series: Environmental Tracking as a practical solution to the climate crisis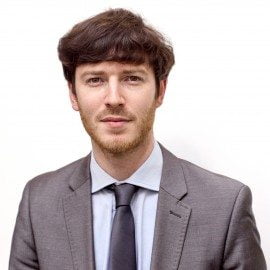 The Holy Grail in the quest to tackle climate change, within the confines of the existing economic paradigm, is to place a price on carbon. In other words to make people pay for it. Within the laws of economics that govern our free market capitalist economy, the path of least resistance – cost – is king in the pursuit of profit. The ability to make the course of action that is detrimental to the environment the most expensive one, would enable us to realign the system towards a less destructive paradigm. Sam Gill, CEO of ET Index writes.
The simplest way to put a price on carbon and make companies pay for emissions would be through taxation. To some extent this happens already, e.g. fuel duty in the UK. But we do not currently have a global taxation regime whereby we have a ubiquitous and sufficiently high carbon price across all sectors and geographies. It is highly likely that we will eventually have some kind of global carbon pricing mechanism, especially with the emergence of more and more regional schemes that can be linked together. But this is still a long way off; and yet we will have blown our all time carbon budget at today's rate within 15-20 years' time. We need something that can start putting a price on carbon today.
The financial markets offer a mechanism through which a global carbon price can be implemented immediately. Let me explain how.
Whilst there are many different factors that influence an investor's perception of the value of a company – e.g. the amount of profit the company made, the appointment of a new CEO, the news the company has destroyed the Gulf of Mexico etc. – the only thing that matters in determining a company's actual share price is the supply versus the demand for its shares. Sam Gill, CEO of ET Index writes.
A company could be the most profitable company in the world, but if no one wants to buy their shares, thus killing the demand, its share price will drop. Price is always only ever a function of supply and demand.
The Environmental Tracking mechanism is designed to link the demand for a company's shares to its environmental performance, in turn, linking a company's share price to its environmental actions. The objective is to pioneer this approach for carbon, given the urgency of the climate crisis, before adding additional environmental indicators to the system.
Why would targeting a company's share price be so powerful? Company management and key staff often have bonuses and compensation packages tied to the company's share price. A suppressed share price for a company makes it more vulnerable to a hostile takeover. It also raises the cost of capital for a company. But above all every company's raison d'être is to make money for its shareholders. If the shareholders of a company can see that the management's actions are causing their shares to lose value, it is likely the management will be voted out.
So how can we achieve all this? The Environmental Tracking mechanism is made up of two key components. The first is a set of public Environmental Tracking Carbon Rankings (available here). Here, the largest companies in the world are ranked according to their publicly disclosed greenhouse gas emissions data. This includes their supply chain (Scope 3) emissions, which are often the most significant source of emissions. In the case of companies failing to publicly disclose data, they are awarded the same emissions intensity as the company with the highest reported emissions figure within the same sector, providing a constant incentive for disclosure. Since the ranking is relative is is designed to always push companies towards zero emissions.
The second is a series of Environmental Tracking indexes. These are stock market indexes just like, for example, the FTSE 100 or S&P 500. They contain all of the same companies as conventional market capitalisation benchmark indexes, not just those which are 'low-carbon'. The difference between Environmental Tracking indexes and traditional stock market indexes is that they are designed to redirect capital from high-carbon to low-carbon companies. They do this by re-weighting companies according to their position in the fully transparent Environmental Tracking Carbon Rankings.
Unlike the approach of divestment, which only targets fossil-fuel companies, each and every company within the stock market is penalised or rewarded based on their carbon emissions. This is designed to push up the cost of capital for carbon-intensive companies.
This approach is the embodiment of engagement. Since all companies are publicly ranked it provides an open platform for Environmental Tracking investors to monitor progress in a transparent way and demand that companies lower emissions. For companies, the only way to move up the ranking is to lower emissions and to encourage the companies within their supply chains to do the same, in turn gaining a greater weighting in the index and therefore a greater share of investment from those tracking the index.
As any investor will know, money speaks louder than words. This is a way to use the stock market to make companies pay for the carbon they emit.
For investors who champion engagement this is the perfect mechanism on the way towards full divestment. Indeed, an investor could tell a company that unless it achieves a certain position within the ranking or clearly demonstrates a drop in emissions intensity of, say 20% per year, it will be excluded altogether.
ET Index recently produced a series of briefing notes demonstrating how investors can achieve a greater emissions-intensity reduction through Environmental Tracking than divestment alone, without compromising on returns. For investors committed to pursuing a divestment strategy, ET Fossil Free indexes offer the ability to combine divestment with Environmental Tracking, re-weighting the remaining companies in the portfolio according to their carbon emissions once fossil-fuel companies have been excluded.
Once the logic of divestment has been embraced, that shifting capital in line with emissions, can be so powerful, why stop at fossil fuel companies?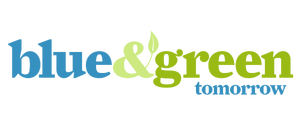 A Good Look At How Homes Will Become More Energy Efficient Soon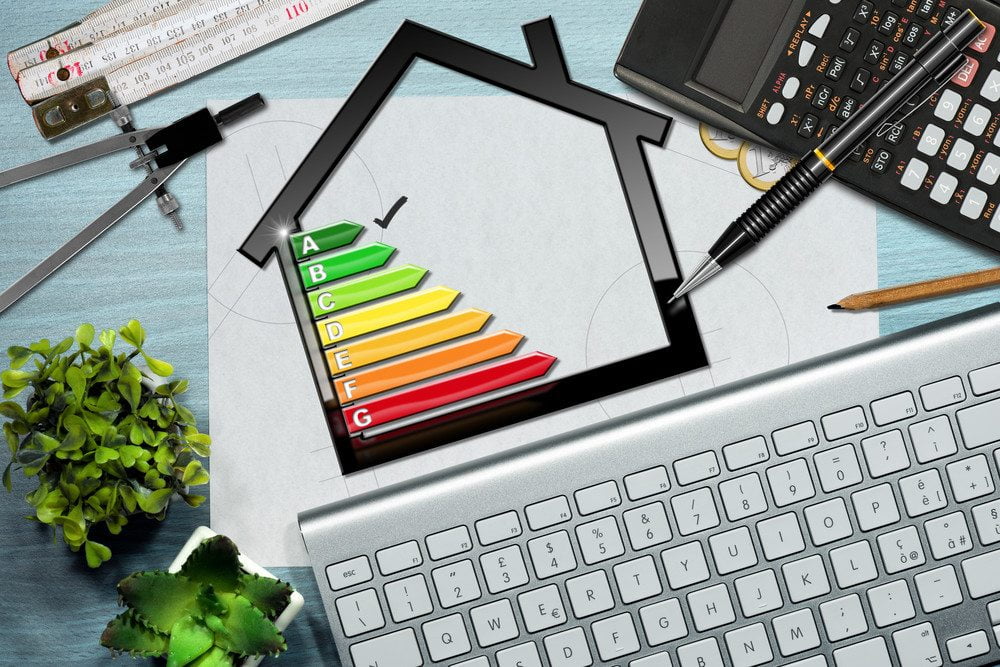 Everyone always talks about ways they can save energy at home, but the tactics are old school. They're only tweaking the way they do things at the moment. Sealing holes in your home isn't exactly the next scientific breakthrough we've been waiting for.
There is some good news because technology is progressing quickly. Some tactics might not be brand new, but they're becoming more popular. Here are a few things you should expect to see in homes all around the country within a few years.
1. The Rise Of Smart Windows
When you look at a window right now it's just a pane of glass. In the future they'll be controlled by microprocessors and sensors. They'll change depending on the specific weather conditions directly outside.
If the sun disappears the shade will automatically adjust to let in more light. The exact opposite will happen when it's sunny. These energy efficient windows will save everyone a huge amount of money.
2. A Better Way To Cool Roofs
If you wanted to cool a roof down today you would coat it with a material full of specialized pigments. This would allow roofs to deflect the sun and they'd absorb less heat in the process too.
Soon we'll see the same thing being done, but it will be four times more effective. Roofs will never get too hot again. Anyone with a large roof is going to see a sharp decrease in their energy bills.
3. Low-E Windows Taking Over
It's a mystery why these aren't already extremely popular, but things are starting to change. Read low-E window replacement reviews and you'll see everyone loves them because they're extremely effective.
They'll keep heat outside in summer or inside in winter. People don't even have to buy new windows to enjoy the technology. All they'll need is a low-E film to place over their current ones.
4. Magnets Will Cool Fridges
Refrigerators haven't changed much in a very long time. They're still using a vapor compression process that wastes energy while harming the environment. It won't be long until they'll be cooled using magnets instead.
The magnetocaloric effect is going to revolutionize cold food storage. The fluid these fridges are going to use will be water-based, which means the environment can rest easy and energy bills will drop.
5. Improving Our Current LEDs
Everyone who spent a lot of money on energy must have been very happy when LEDs became mainstream. Incandescent light bulbs belong in museums today because the new tech cut costs by up to 85 percent.
That doesn't mean someone isn't always trying to improve on an already great invention. The amount of lumens LEDs produce per watt isn't great, but we've already found a way to increase it by 25 percent.
Maybe Homes Will Look Different Too
Do you think we'll come up with new styles of homes that will take off? Surely it's not out of the question. Everything inside homes seems to be changing for the better with each passing year. It's going to continue doing so thanks to amazing inventors.
ShutterStock – Stock photo ID: 613912244
IEMA Urge Government's Industrial Strategy Skills Overhaul To Adopt A "Long View Approach"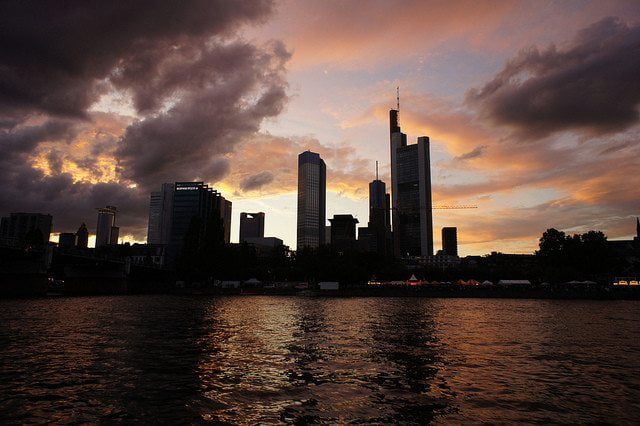 IEMA, in response to the launch of the Government's Industrial Strategy Green Paper, have welcomed the focus on technical skills and education to boost "competence and capability" of tomorrow's workforce.
Policy experts at the world's leading professional association of Environment and Sustainability professionals has today welcomed Prime Minister Teresa May's confirmation that an overhaul of technical education and skills will form a central part of the Plan for Britain – but warns the strategy must be one for the long term.
Martin Baxter, Chief Policy Advisor at IEMA said this morning that the approach and predicted investment in building a stronger technical skills portfolio to boost the UK's productivity and economic resilience is positive, and presents an opportunity to drive the UK's skills profile and commitment to sustainability outside of the EU.
Commenting on the launch of the Government's Industrial Strategy Green Paper, Baxter said today:
"Government must use the Industrial Strategy as an opportunity to accelerate the UK's transition to a low-carbon, resource efficient economy – one that is flexible and agile and which gives a progressive outlook for the UK's future outside the EU.
We welcome the focus on skills and education, as it is vital that tomorrow's workforce has the competence and capability to innovate and compete globally in high-value manufacturing and leading technology.
There is a real opportunity with the Industrial Strategy, and forthcoming 25 year Environment Plan and Carbon Emissions Reduction Plan, to set long-term economic and environmental outcomes which set the conditions to unlock investment, enhance natural capital and provide employment and export opportunities for UK business.
We will ensure that the Environment and Sustainability profession makes a positive contribution in responding to the Green Paper."