How fruit and veg auctions are putting 'real food' on tables every day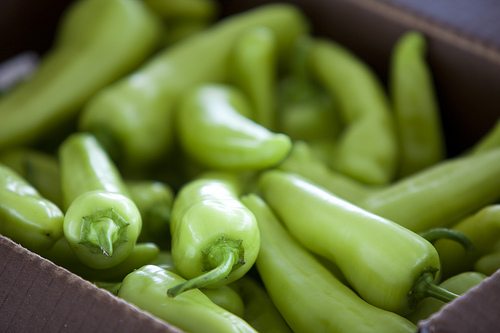 Produce auctions are getting fresh vegetables into food deserts, building community and helping rural farmers earn a living, writes Erin L McCoy.
Bob Fedyski was adamant: his friend, chef Matt Rapposelli, needed to check out the Chesterhill Produce Auction.
But for a while, Rapposelli stalled: he didn't believe an auction in rural, Appalachian Ohio could provide nearly enough produce for his needs — after all, as executive chef at Ohio University he was serving three meals a day to roughly 8,000 students. Besides, Morgan County — where Chesterhill is located — had been a food desert, where people had to travel for miles to find fresh food.
"For Chesterhill, they have two convenience stores, but you can't buy a tomato there", explained Fedyski, a specialist in local food for Rural Action, a community development non-profit.
But finally, one summer afternoon several years ago, Fedyski offered up a compromise: he and Rapposelli would go for a motorcycle ride ("a common addiction") and end up at the Chesterhill Produce Auction.
They pulled up to an open pavilion, whose broad roof and open garage shaded a concrete patio. Twice a week, May through October, this patio floods with boxes of seasonal produce for the auction block, from apples to squash to, yes, tomatoes. During these auctions, horse and buggy teams can be spotted between the parked cars; many of the auction's most prolific farmers are Amish and live just miles away.
Rapposelli would soon become a regular customer.
"I was stunned", Rapposelli remembered of that first visit. "Number one, seeing where it was, because it is in the middle of nowhere — it is out. And I was amazed at the number of people who were there: the purveyors, the buyers, and the spectators."
The auction is not only a bustling sight — it's also something of a novelty. A produce auction guide printed in Ohio counts only 50-plus auctions in the entire United States. But Chesterhill and Ohio's eight other produce auctions fill a critical niche — bridging the gap between small producers outside the world of industrial ag and a lower-income populace in need of healthy, affordable food.
Ohio food, Ohio dollars
One in six Ohio residents works in the agriculture industry, and the food and ag industries contribute an estimated $79 billion (£48 billion) to the state's economy each year. Yet nearly 90% of the food Ohioans buy comes from outside the state, according to a 2011 report from food systems analyst Ken Meter of the Crossroads Resource Centre. The result, Meter estimates, is that Ohio's economy loses $30 billion (£18 billion) a year.
It's a loss that weighs heavily on an already struggling state. Much of Ohio's poverty is concentrated in the Appalachian region, where 16.7% of the population is poor. In non-Appalachian Ohio, the poverty rate stands at 14.3%. In Morgan County, where the Chesterhill Produce Auction is based, 19.5% of the population is poor.
Boosting in-state food purchases to 15% could increase farm incomes by $2.5 billion (£1.5 billion), Meter estimates. And Brad Bergefurd, extension educator in agriculture and natural resources with Ohio State University Extension, thinks produce auctions have already made a big difference when it comes to keeping local food in the state.
"We believe it's at least a $15-20m (£9-12m) industry", Bergefurd said. And considering the roughly 50-100% markup at most grocery stores, he added, the actual size of the industry could be more like $40m (£24m).
How a produce auction works
Farmers markets are often clustered around bigger towns, like nearby Athens. But for several reasons, those markets are not ideal for a large proportion of farmers. They're too far to reach by horse and buggy, they often require a farmer to spend all day preparing and tending to the booth, and there's no guarantee that all the produce will sell.
Produce auctions help to solve these problems. "The produce auction, you can take everything out there that you have that day, everything sells, and you don't have to bring nothing home", said Karen Blackburn, who sells a broad variety of produce, from raspberries to kale, at the Chesterhill auction.
Auctions typically take a 10-15% commission on sales to cover the costs of marketing, the auctioneer and the facilities. The initial investment makes up the biggest cost for most auctions.
Bergefurd has been involved in every one of the state's produce auctions, in one role or another, since the first was founded in Geauga County in 1992. The initial investment for the Chesterhill Produce Auction was nearly $150,000 (£90,000) — much of which was used to construct the building and driveway. Some of this funding came from Ohio Farm Bureau Foundation grants, but most was a personal investment by Jean and Marvin Konkle, who founded and operated the auction until Rural Action purchased it in April 2010.
In the world of produce auctions, this was actually pretty affordable; a study of Pennsylvania auctions from 2002 found average startup costs to be around $1.5 million (£910,000).
In general, start-up funding for Ohio auctions has come almost entirely from local people, not from government grants or subsidies. Many Amish and Mennonite farmers are opposed to receiving such funding, Bergefurd explained. Instead, communities fund an auction by selling shares locally. Roughly five years into the life of a typical auction, it starts yielding returns on those shares.
For its first three years, the Chesterhill auction operated at a net loss, but around 2008 and 2009 there was a turn. Growers were making more income from the auction, and people from surrounding areas were starting to flock in twice a week to buy produce or just watch the bidding. Commercial buyers started buying in bulk from the auction, and some vendors purchased produce there to resell at farmers markets and fruit stands.
Today, according to Fedyski, the Chesterhill auction has more than 1,300 registered buyers and 35-40 commercial ones. Yet annual operating costs hover just around $4,200 (£2,546), according to a case study from 2010.
"This year we grossed $223,000 (£135,000) and we basically cut checks to 130 farmers", said Tom Redfern, sustainable agriculture coordinator for Rural Action. "Probably 10 of those were the majority of that money."
The state's largest, Mount Hope Produce Auction, traded more than $10m (£6m) in produce annually as of 2011. But the area is more densely populated and lies between Cleveland and Columbus — a different world, perhaps, from the rural food desert of Morgan County.
One way Chesterhill has sought to overcome its challenges is by encouraging farmers to collaborate for mutual benefit. Farmers meet before each growing season to strategise, which helps prevent oversaturation of any single item.
The auction has also connected farmers with classes to help them improve their agricultural processes and sell their produce, and has in turn boosted the local food economy. Blackburn is one of hundreds who have attended training sessions conducted by Rural Action in partnership with OSU Extension. The training ensures that farmers know how to clean and prepare produce for direct sale.
A better deal for the producer
In the scheme of the larger Ohio food economy, $40m (£24m) may look like a drop in the bucket. But for many Appalachian farmers, it has meant a real improvement in lifestyle and livelihood.
Paul Linscott is one such farmer. He's retired and mainly sells black raspberries at the Chesterhill auction in June and July; he doesn't rely primarily on his auction income. He freezes and cans a lot of his produce, and the auction prevents the excess from going to waste.
"It's just a great avenue to take your surplus", Linscott said.
Warren Fussner agrees. He's an Amish farmer who clerks at the Chesterhill auction, inspecting all the food that comes through for quality. "It's something that, if people want to get involved, there's an income for any family", he said.
Fussner lives six miles from the produce auction at Chesterhill; it takes him about an hour to get there by horse and buggy. Before the auction, he said, prices were unstable and sources of income uncertain. Farmers who sold produce directly off their farm could be tricked by dishonest buyers into selling too cheaply.
In part because of their role in stabilising prices, produce auctions throughout the state have helped Amish and Mennonite communities thrive, Bergefurd believes.
"They're buying farms and land and buggies and irrigation supplies", he said. "They're buying more farms for their children so their children can be vegetable farmers."
That's especially important because many Amish and Mennonite communities across the state have shut down their dairy operations over the last few decades as a result of new dairy production regulations. The regulations demanded that farmers use technologies, such as mechanical cooling equipment, that these communities often avoid.
In lieu of dairy, many have transitioned to produce. And the auctions seem to have helped these communities thrive economically — many in the next generation who might have had to move away to make a living are able to stay in their tight-knit communities.
Ups and downs for commercial buyers
The volume and variety of produce at the Chesterhill auction impressed Rapposelli enough that he started buying it for Ohio University. And because he was able to communicate his needs to farmers face-to-face, they started growing more of the types of produce he wanted most in the following year.
"They were really responsive", Rapposelli said.
Today, he supplies his two private restaurants with food from Chesterhill. But buying from a produce auction isn't exactly easy for a busy business owner.
"It's the least convenient thing you could possibly do", Rapposelli said, laughing. A typical restaurant owner could source ingredients more quickly through a few internet orders: "Fifteen, 20 minutes and I'm done."
Getting food from the auction tends to be more time-consuming. Rapposelli used to drive there and spend several hours bidding; afterward, he arranged to transport the food.
So why go to all that effort?
"At the very basic, basic level, it's because the food's better," he said. And secondly, "If you have an opportunity to support a neighbour rather than a corporate entity, you should support the neighbour."
Today, the situation has much improved for commercial buyers. Rapposelli wasn't at the auction once for the 2013 season because Fedyski now does proxy bidding for big buyers. He bids for them and often arranges a pickup location for the produce.
It seems to be working well — remote bidding accounted for 10% of sales in 2013, Fedyski said. A hospital also buys from the auction, and Fedyski is working to arrange a collaboration between local schools and a nearby culinary college, in which the college would do the prep work most school cooks don't have the time for.
The other challenge for a commercial buyer is the unpredictability. You're not always going to get the product you want for the price you want, Rapposelli explained.
"I always have to have a backup plan", he said. "It's one of those things that, once you do it a little bit, it's really easy."
A community built around food
What Rapposelli refers to as "real food" is becoming more of an "everyday thing" in Morgan County, according to auction regular Mary VanHorn.
"It's my garden during the summer", said VanHorn, who lives just a few miles away. She, like many buyers, freezes enough produce from the auction to last through most of the cold months when the auction isn't open.
Before the auction opened, she said, there wasn't a comparable community gathering place anywhere in the county. VanHorn has helped to transform it into a community hub by organizing potlucks about three times a year. The result is a place where "everybody knows everybody else."
Fedyski agreed that the auction has become a place for people to meet and families to gather. "A lot of families go there together, husbands and wives, and because it's a communication hub they'll get there and they'll split up.
"They'll end up across the auction floor bidding against each other."
Erin L McCoy wrote this article for YES! Magazine, a national, non-profit media organization that fuses powerful ideas and practical actions. Erin worked as a newspaper reporter and photographer in Kentucky for almost two years. She is now a Seattle-based freelance writer specialising in education, environment, cultural issues and travel, informed by her time teaching English in Malaysia and other travels. Contact her at elmccoy [at] gmail [dot] com or on Twitter @ErinLMcCoy.
Further reading:
Consumers have 'immense power' to make food sustainable
How Britain's biggest supermarkets fare on sustainability
Prince Charles praises sustainable food and calls for polluters to pay
Ethical consumerism's long journey to the mainstream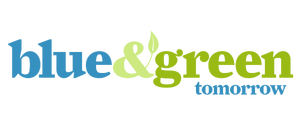 What Does the Rising Alt-Right Movement Mean for Climate Change Propaganda?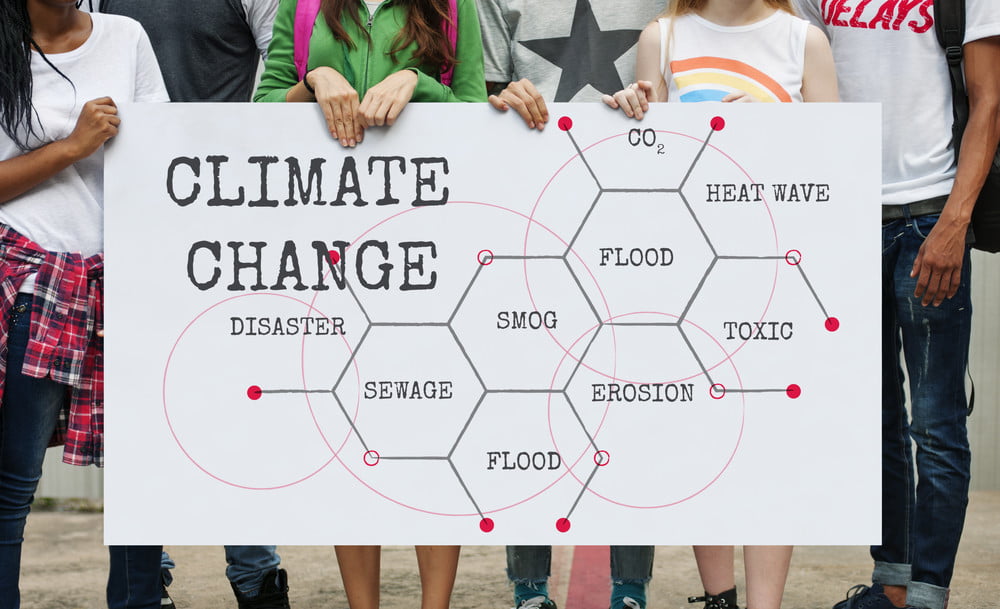 Time author Justin Worland penned an insightful post this summer about the increasingly divisive attitudes on climate change. Worland pointed out that concerns about climate science used to be a bipartisan focus, but have since become primarily the concern of the left.
The Alt-Right Gives Renewed Voice to Climate Change Denialism
Unfortunately, the battle is becoming more divisive than ever before. The rise of the alt-right movement has propelled climate change denialism into overdrive. The election of Donald Trump illustrates this perfectly. In 2012, Trump tweeted that climate change was a mess created by the Chinese. At the time, his statement was dismissed as a mocking jab at the current president. However, after millions of alt-right voters put Trump in office, these fears became more pronounced.
The alt-right movement is gaining steam across the Western World. This has created profound concerns about the inevitable future of climate change. Of course, not every alt-right group adheres to climate change denialism. A British paper writing service would likely publish more articles that are favorable to the climate change discussion, even if it was read primarily by right-wingers. However, that is of little solace to the rest of the world. While alt-right groups in mainland Europe may not share the American GOP's hostility towards climate science, they will help reinforce their political capital.
Around the same time Worland published his article, his colleague at The Guardian, David Runciman wrote a piece that focused more heavily on recent developments driven by the alt-right.
"Not all climate sceptics are part of the "alt-right". But everyone in the alt-right is now a climate sceptic. That's what makes the politics so toxic. It means that climate scepticism is being driven out by climate cynicism. A sceptic questions the evidence for a given claim and asks whether it is believable. A cynic questions the motives of the people who deploy the evidence, regardless of whether it is believable or not. Any attempt to defend the facts gets presented as evidence that the facts simply suit the interests of the people peddling them."
Does this mean that the quest to fight climate change has been lost? No. A new generation of right wingers are beginning to break the cycle of climate change denialism. According to recent polls, millennial conservatives are much more likely to be concerned about the future of climate change then they're older conservative brethren. They may help turn the tide of the political discussion, so climate change can once again be a bipartisan concern.
Unfortunately, there are a couple of concerns:
Millennials are less politically active, so they may not have the influence necessary to temper the alt-right position on climate change.
The alt-right has significant control over the discussion. Trump has taken efforts to bar studies that contradict his position on climate change. Millennial attitudes on climate science make shift after being exposed to alt-right propaganda.
The biggest concern of all is that it may be too late to address the problem by the time millennials have any meaningful political influence.
So what can be done to address the issue? Climate change advocates must be more diligent than ever. They will be combating a group of climate change deniers with a lot more political support. They will need to make the case that fighting climate change is not a political concern, but a concern of human survival.
With concerns about climate change mounting, they will also need to make it one of their primary ballot points during coming elections. If they create enough of a protest, they may be able to turn the tide of discussion.
How Home Automation Can Help You Go Green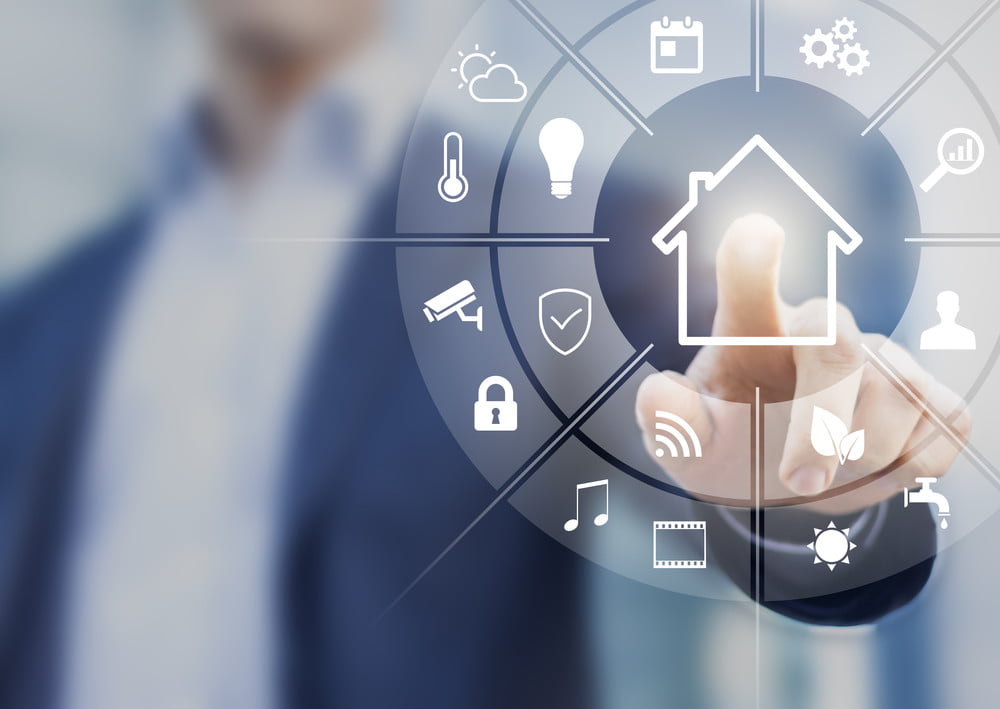 The holidays are an exciting, nostalgic time: the crispness in the air, the crunch of snow under your boot, the display of ornate holiday lighting up your home like a beacon to outer space, and the sound of Santa's bell at your local Walmart.
Oh, yeah—and your enormous electric bill.
Extra lights and heating can make for some unexpected budgeting problems, and they also cause your home to emit higher levels of CO2 and other pollutants.
So, it's not just your wallet that's hurting—the planet is hurting as well.
You can take the usual steps to save energy and be more eco-conscious as you go about your normal winter routine (e.g., keeping cooler temperatures in the home, keeping lights off in naturally lit rooms, etc.), but these methods can often be exhausting and ultimately ineffective.
So what can you actually do to create a greener home?
Turn to tech.
Technology is making waves in conservation efforts. AI and home automation have grown in popularity over the last couple of years, not only because of their cost saving benefits but also because of their ability to improve a home's overall energy efficiency.
Use the following guide to identify your home's inefficiencies and find a solution to your energy woes.
Monitor Your Energy Usage
Many people don't understand how their homes use energy, so they struggle with conservation. Start by looking at your monthly utility bills. They can show you how much energy your home typically uses and what systems cost you the most.
The usual culprits for high costs and energy waste tend to be the water heater and heating and cooling system. Other factors could also impact your home's efficiency. Your home's insulation, for example, could be a huge source of wasted heating and cooling—especially if the insulation hasn't been inspected or replaced in years. You should also check your windows and doors for proper weatherproofing every year.
However, waiting for your monthly bill or checking out your home's construction issues are time-consuming steps, and they don't help you immediately understand and tackle the problem. Instead, opt for an easier solution. Some homeowners, for example, use a smart energy monitor such as Sense to track energy use in real time and identify energy hogs.
Use Smart Plugs
Computers, televisions, and lights still consume energy if they're left on and unused. Computers offer easy cost savings with their built-in timers that allow the devices to use less energy—they typically turn off after a set number of minutes. Televisions sometimes provide the same benefit, although you may have to fiddle with the settings to activate this feature.
A better option—and one that thwarts both the television and the lights—is purchasing smart plugs. The average US home uses more than 900 kilowatts of electricity per month. That can really add up, especially when you realize that people are wasting more than $19 billion every year on household appliances that are always plugged in. Smart plugs like WeMo can help eliminate wasted electricity by letting you control plugged-in items from your smartphone.
Update Your Lighting
Incandescent lightbulbs can consume and waste a lot of energy—35% of CO2 emissions are generated from electric power plants. This can have serious consequences for increased global warming.
To reduce your impact on the environment, you can install more efficient lightbulbs to offset your energy usage. However, many homeowners choose smart lights, like the Philips Hue bulbs, to save money and make their homes more energy efficient.
Smart lights can be controlled from your smartphone, and many smart light options come with monthly energy reporting so you can continue to find ways to reduce your carbon footprint.
Take Control of the Thermostat
Homeowners often leave the thermostat on its default settings, but defaults often result in heating and cooling systems that run longer and harder than they need to.
In fact, almost half the average residential energy use comes from energy-demanding heating and cooling systems. As an alternative to fiddling with outdated systems, eco-conscious homeowners use smart thermostats to save at least 10% on heating and roughly 15% on cooling per year.
Change your home's story by employing a smart thermostat such as the Nest, ecobee3, or Honeywell Lyric. Smart thermostats automatically adjust your in-home temperature by accounting for a variety of factors, including outdoor humidity and precipitation. A lot of smart thermostats will also adjust your home's temperature depending on the time of day and whether you're home.
Stop Wasting Water
The average American household uses about 320 gallons of water per day. About one-third of that goes to maintaining their yards. Using a smart irrigation systems to improve your water usage can save your home up to 8,800 gallons of water per year.
Smart irrigation systems use AI to sync with local weather predictions, which can be really helpful if you have a garden or fruit trees that you use your irrigation system for  water. Smart features help keep your garden and landscaping healthy by making sure you never overwater your plants or deprive them of adequate moisture.
If you're looking to make your home greener, AI-enabled products could make the transition much easier. Has a favorite tool you use that wasn't mentioned here? Share in the comments below.